Who likes chicken? We do, but it's one of those foods that doesn't have a lot of character by itself. This is not a negative. Chicken lends itself to an immense variety of cooking techniques and flavors. It readily takes on the flavors you incorporate into your dishes, so in that way, chicken is one of the perfect foods. It's also quite healthy.
Last night we were in the mood for something lighter, something a bit lower calorie, so we defrosted a couple of chicken breasts and tossed them into a flavorful Chili-Lime Marinade. Dried chili peppers are perfect for marinades in terms of ease of use and flavor, and a perfect compliment to lime juice, which nicely infuses your chicken. This particular marinade is good for other dishes as well for when you want a flavor blast. Try it on fish, pork, steak. Get going!
Ancho-Lime Marinade
Here's the Chili-Lime Recipe. We used dried ancho peppers, but you can use any number of dried chili peppers for marinades. Choose based on flavor and spice levels.
Ingredients
2 dried ancho peppers
1 teaspoon minced garlic
2 tablespoon sugar
1 teaspoon salt
½ cup lime juice
½ cup cilantro, coarsely chopped
Cooking directions
Bring 1 cup water to a slow boil and add the ancho peppers.
Boil about 10 minutes and turn off heat. Allow to cool.
Remove peppers, stem and coarsely chop. Reserve ½ cup of the water.
Add peppers and remaining ingredients to a food processor. Process about 1 minute.
Your marinade is ready!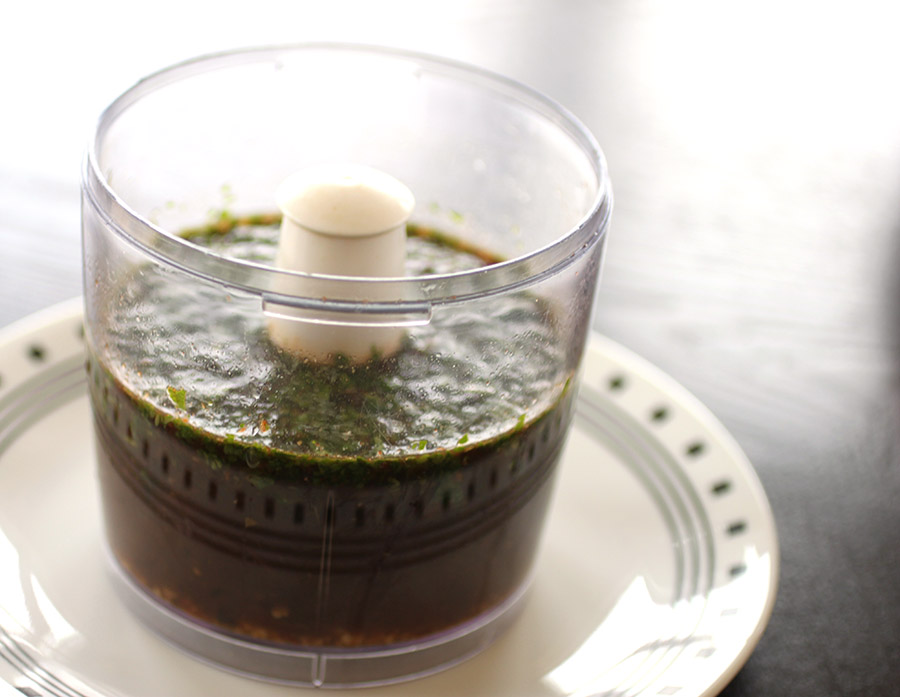 Try Some of These Other Marinades
If you enjoy this recipe, I hope you'll leave a comment with some STARS. Also, please share it on social media. Don't forget to tag us at #ChiliPepperMadness. I'll be sure to share! Thanks! — Mike H.