Hot Turkey Sandwich with Tangy Mustard BBQ Sauce
Shaved turkey, horseradish cheddar, South Carolina Mustard barbecue sauce, pan crisped jalapeno slices, heirloom tomato on brioche bun. Get the recipe here. Great for leftover turkey.
It's that time of year, my friends, to get SERIOUS about turkey. It is IMPERATIVE that we shore up our recipes for leftover turkey. I'm not worried about the actual turkey recipe. I got that covered. The next question is – what am I going to do with all that leftover turkey?
SAMMICHES!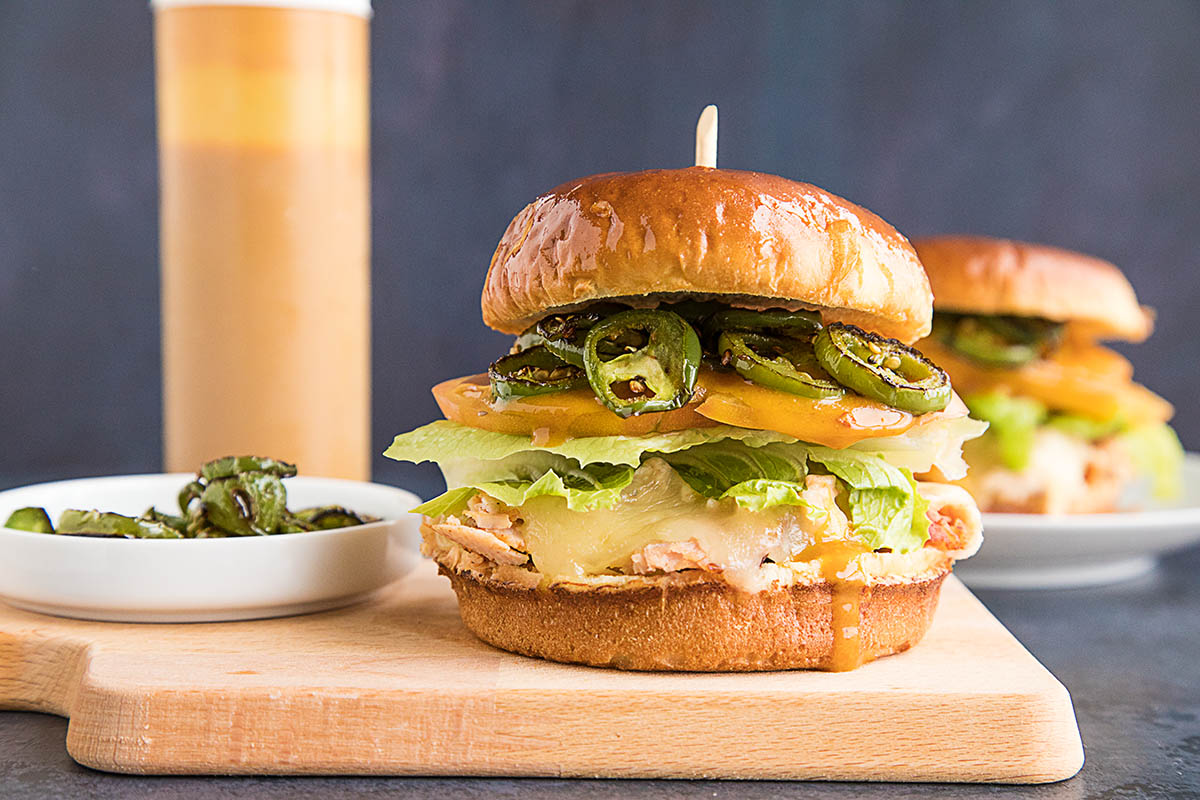 Turkey sandwiches are a no-brainer use for leftover turkey, but in reality, they're perfect for even non-leftover turkey, like the turkey I smoked recently. I still had some in my freezer from the previous smoke, so yep, using leftovers, but it doesn't matter because this sandwich totally ROCKS.
It is no ordinary turkey sandwich. You'll need to whip up a small batch of South Carolina BBQ Sauce first, which is super tangy and mustardy and something you may want to keep on hand in the fridge pretty much ALWAYS. Here is my recipe for South Carolina BBQ Sauce. Go make that first and come back. It'll take you 10 minutes or so.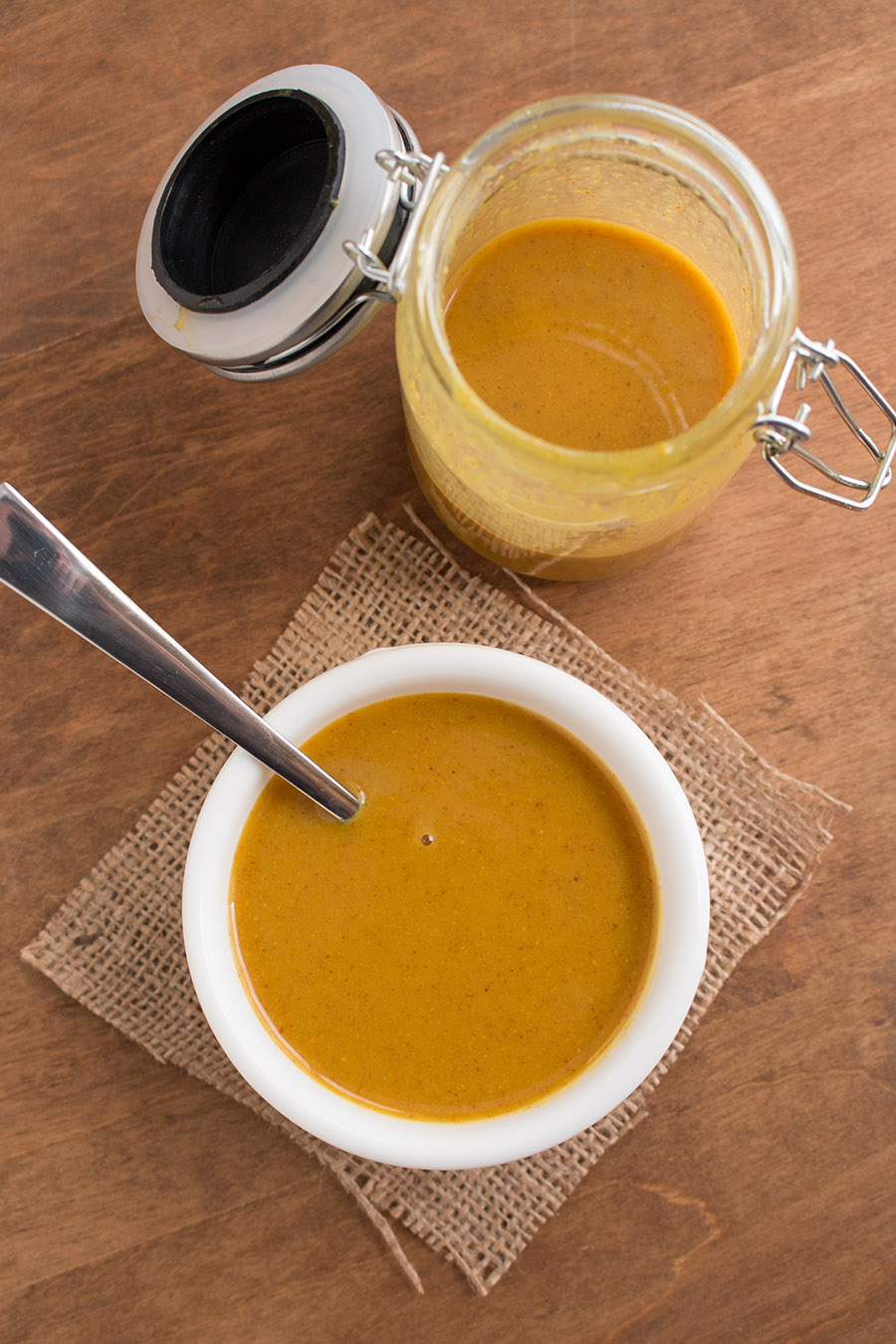 NOW! The rest is super simple. Shave the turkey so it heats up more quickly. You can use leftover turkey, fresh cooked turkey, or even a store bought cooked turkey breast for this, or hey, grab yourself some shaved turkey from the deli. It's all good!
Pile the turkey onto brioche buns and cover with horseradish cheddar cheese. You can get this from the deli. If you can't find horseradish cheddar, regular cheddar is good, though I really love that horseradish zing.
Bake the sandwiches or place them in your toaster oven about 5 minutes, until they the buns begin to toast and the cheeses melt.
While those are toasting up, pan sear some jalapeno pepper slices in a pan until they crisp up. SOO good. Cue Mike's #JalapenoObsession. Top the sandwiches with your crispy jalapeno slices, a bit of lettuce and tomato for extra sandwich goodness, and squeeze on some of your newly made South Carolina BBQ Sauce for that perfect finish.
And yeah! Now you have less leftover turkey. Let me know how you like it. Quick and Easy lunch or dinner recipe for ya!
I hope you enjoy it. — Mike H.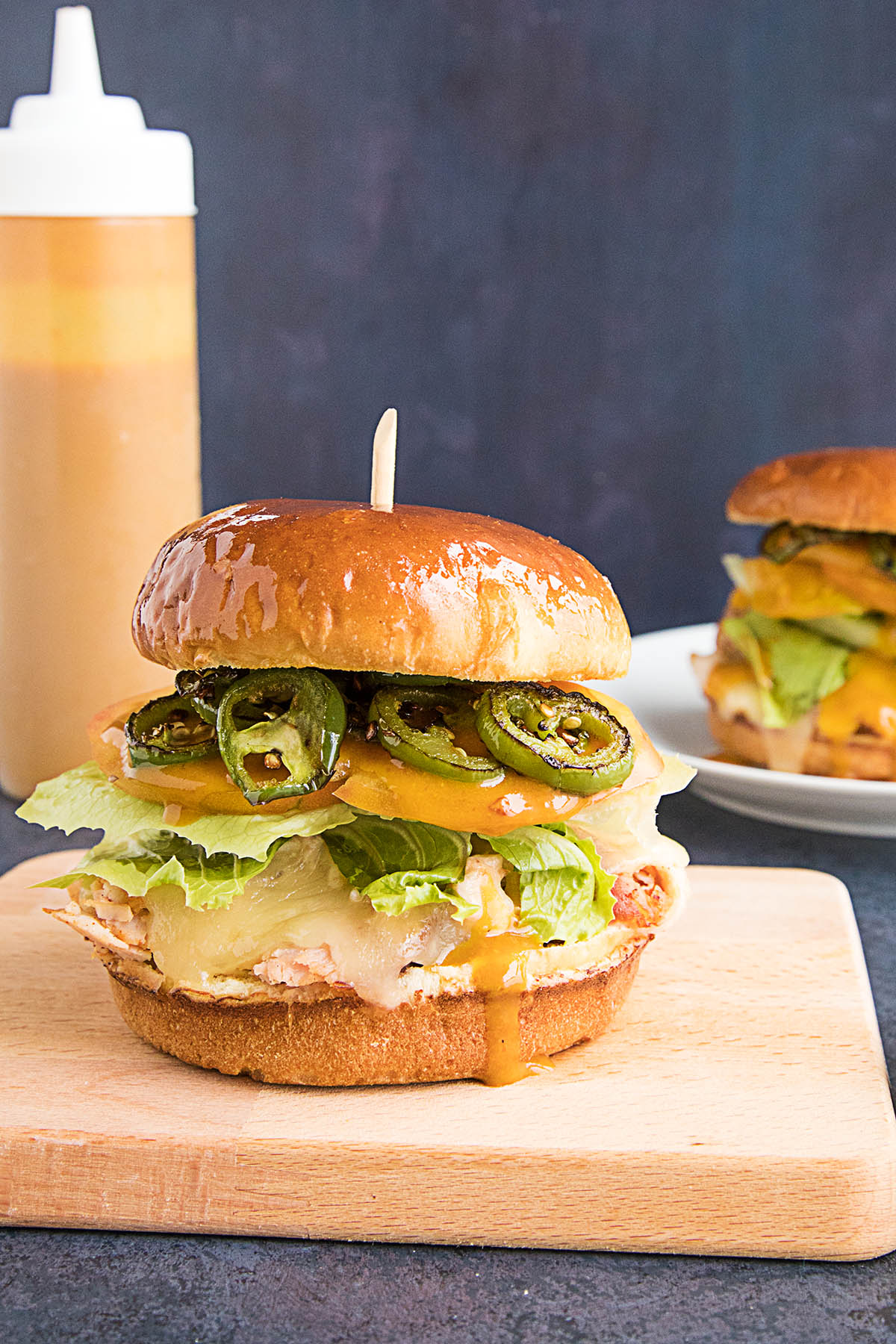 Hot Turkey Sandwich with Tangy Mustard BBQ Sauce – Recipe
Ingredients
7 ounces shaved smoked turkey
2 slices horseradish cheddar cheese (regular cheddar is great, too)
1 teaspoon olive oil
3-4 jalapeno peppers, sliced thin
Sliced heirloom tomatoes and lettuce
2 brioche buns
Cooking Directions
Heat your oven to 350 degrees F.
Divide the turkey and place it onto the bun bottoms. Top with cheese.
Set onto a baking sheet, including the bun tops, and bake for 5 minutes, or until the cheese is melted and the buns are toasted.
While sandwiches are cooking, heat the oil in a small pan over medium heat. Add the jalapeno peppers and crisp them up in the pan, about 5 minutes or so, stirring.
Remove the sandwiches from the oven. Top them with lettuce, tomato, crispy jalapeno slices and the South Carolina BBQ Sauce.
Enjoy! Makes 2 sandwiches.