Spicy Roasted Broccoli with Jalapeno Peppers
Patty and I both enjoy broccoli, but admittedly, I cook it more into soups or casseroles far more often than serving it by itself. There are so many other side dishes that we enjoy, but I think I'm turning a corner. I've always liked the taste of broccoli, but it can always use a bit of additional seasoning and, of course, spice. So! This recipe not only marries broccoli with one of our very favorite chili peppers, the jalapeno pepper, but also introduces a bit of chili oil to the mix, and we're roasting the broccoli to truly bring out the flavor.
Yes, the key here is roasting. Roasting broccoli at a high temperature browns the outsides of both the broccoli and the jalapeno peppers and concentrates the flavor within. Quite delicious! Especially with the extra kick from the chili oil and the citrus pop from the lemon. Don't forget a bit of cheese grated over the top. We enjoy a Spanish manchego cheese, but Parmesan is ALWAYS a welcome addition.
How do you like your broccoli?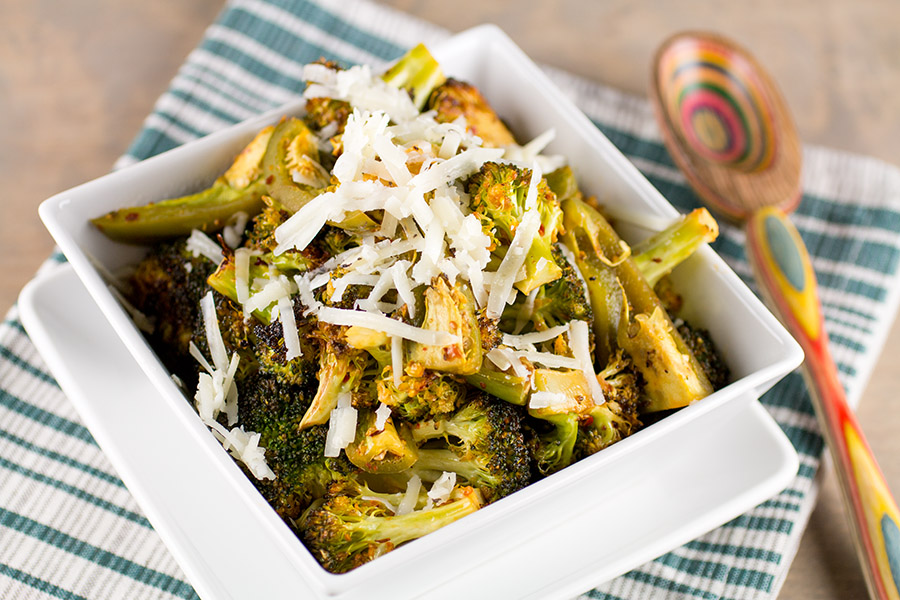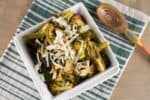 Spicy Roasted Broccoli
Ingredients
1 to 1-1/2

pounds

broccoli

cut into florets

4-5

jalapeno peppers

quartered

4-5

tablespoons

spicy chili oil – You can use olive oil

but it won't be as spicy!

Juice from half a lemon

Salt and pepper to taste

Grated Manchego cheese for serving – Parmesan is great

too!
Instructions
Heat oven to 425 degrees.

Toss broccoli and jalapeno peppers with chili oil and lemon juice. Getit nice and coated.

Add salt and pepper to taste and toss. If you want to get REALLY spicy, add in some spicy chili powder. Moruga, anyone?

Set onto a baking dish and bake for 15-20 minutes, or until they are nicely browned.

Serve with some grated Manchego or Parmesan cheese over the top.
Nutrition Facts
Spicy Roasted Broccoli
Amount Per Serving
Calories 123
Calories from Fat 81
% Daily Value*
Total Fat 9g 14%
Sodium 37mg 2%
Potassium 381mg 11%
Total Carbohydrates 8g 3%
Protein 3g 6%
* Percent Daily Values are based on a 2000 calorie diet.