Recipes for spicy chocolate covered pretzels, spicy chocolate covered strawberries, chocolate covered jalapeno peppers, and tips for working with melted chocolate.
Chocolate and holiday recipes are a marriage made in heaven. If you are like us, you'll deeply enjoy a bit of a spicy kick to your sweet chocolate delights. It's easy to do. You can incorporate a bit of cayenne pepper or even another spicier chili powder, such as habanero powder, into your chocolate and proceed with your recipe. The process of coating your preferred food items is not difficult, once you work through a few basic steps.
Keep a few things in mind when working with melted chocolate.
A double boiler is best to avoid direct heat, which can burn the chocolate and make it clumpy.
Microwaves don't work very well. You'll see many recipes that call for melting chocolate in a microwave, and it can be done, but microwaves can be very touchy and it is easy to burn your chocolate this way. If you've never done it before, we say "avoid" the microwave.
If you DO melt your chocolate directly in a pot, use only low heat and stir often.
Crisco. Crisco works great to make the chocolate nice and smooth and easy to work with.
One 14 ounce bag of chocolate will cover a lot!
Spice it up! For each 14 ounces of chocolate, add one teaspoon of cayenne pepper or habanero powder. Taste from there. You can always add more, but this amount works well.
Here are some recipes to keep you cooking with spicy chocolate.
Spicy Chocolate Covered Pretzels
Ingredients
30 log pretzels
14 ounces semi-sweet chocolate
3 tablespoons Crisco
6 ounces white chocolate
1 teaspoon cayenne pepper
Cooking Directions
Heat a small pot to low heat and add semi-sweet chocolate with 2 tablespoons Crisco. It is best to use a double-boiler for this, but if you don't have one, be sure to keep the heat low. Stir often until chocolate is melted and smooth.
Sprinkle cayenne pepper into chocolate a bit at a time and mix until fully blended.
Dip each pretzel into the chocolate and coat each side.
Set the chocolate pretzels on wax paper to cool. Refrigerate to speed up the process.
Heat a separate small pot to low heat and add white chocolate with 1 tablespoon Crisco. Again, a double boiler is best, but if you don't have one, keep the heat low and stir often until melted and smooth.
Hold each pretzelover the white chocolate, and with a small spoon, drizzle white chocolate over the pretzel in a small but steady stream. Be creative with your designs.
Set the pretzel on wax paper to cool.
Serve!
Looking for more recipes? See below.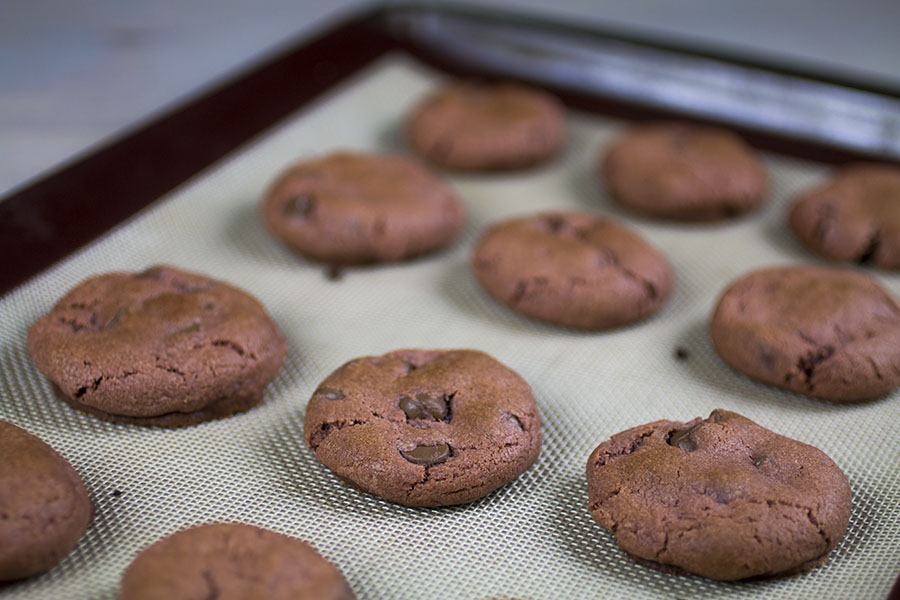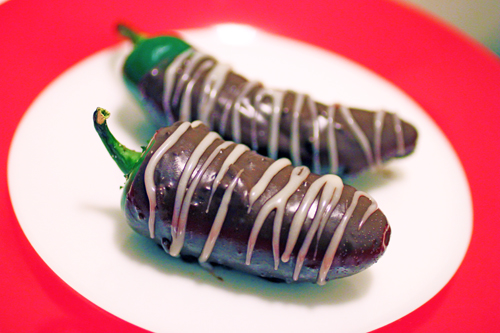 Get your chocolate on for the holidays with this recipe for jalapeno peppers dipped in sweet chocolate and drizzled with white chocolate. A wonderful holiday dessert.