Print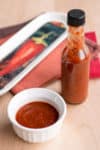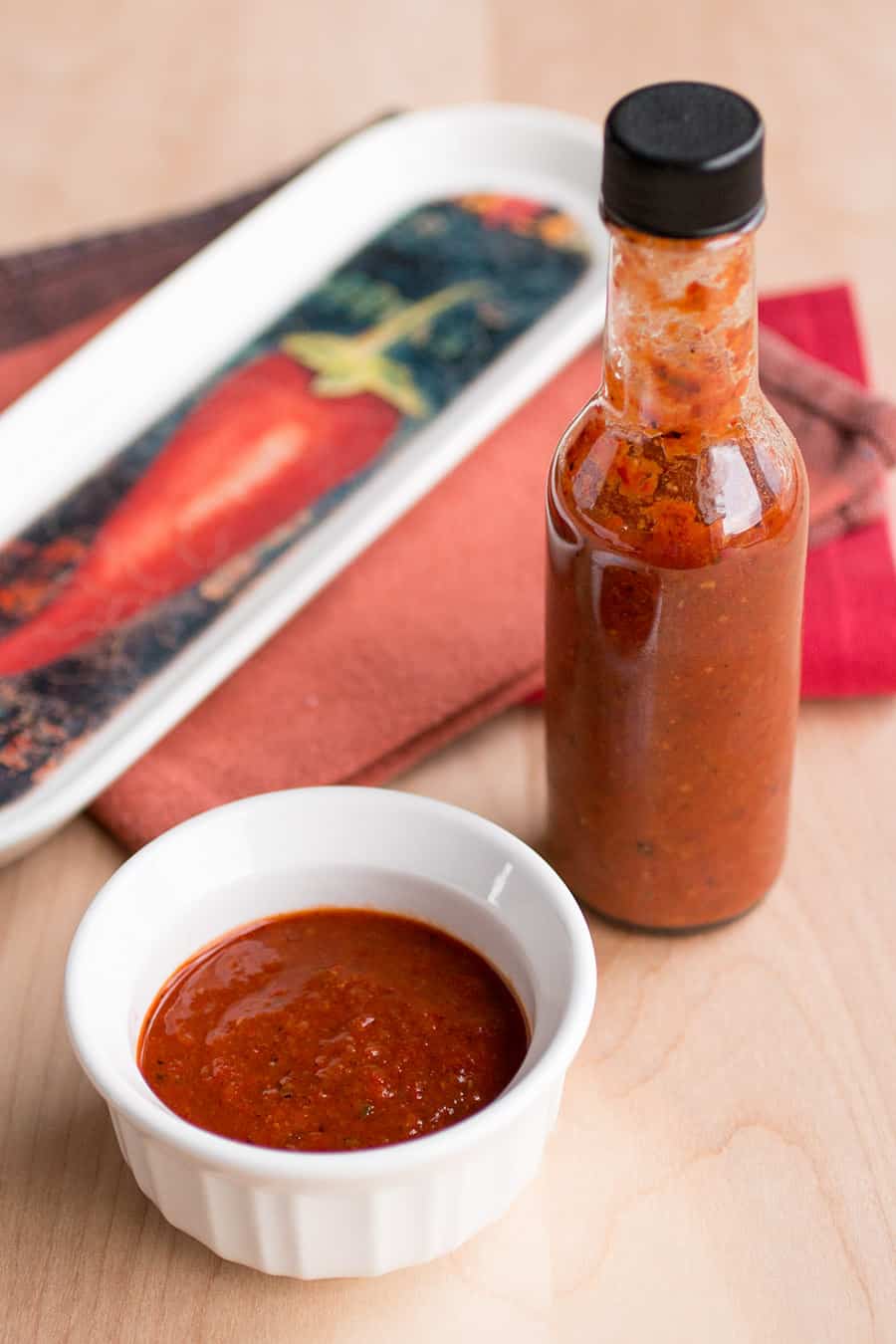 The Hottest Damn Hot Sauce I Ever Made - A Louisiana Style Superhot Hot Sauce Recipe
A homemade hot sauce recipe made with a variety of superhots, including the Carolina Reaper, 7-Pots and Scorpion peppers. Very hot!
Heat an oven to 400 degrees. Set the superhot chili peppers and garlic on a baking sheet and bake them about 15-20 minutes, or until the skins slightly char. Keep an eye on these. You don't want them to burn, and watch out for any fumes.

Add peppers to a food processor. Squeeze garlic out of their skins and into the food processor they go.

Add basil leaves and process.

While processing, add in vinegar until it is nicely pureed. Watch out for the fumes!

Add salt and stir. Push the sauce through a strainer or use a food mill to really strain it.

Pour into sterilized bottles and enjoy. Give to your friends! The longer you let it sit, the more the flavors will meld.
This made a couple of bottles for me. This is a KILLER HOT HOT sauce. So good!
Nutrition Facts
The Hottest Damn Hot Sauce I Ever Made - A Louisiana Style Superhot Hot Sauce Recipe
Amount Per Serving
Calories 15
* Percent Daily Values are based on a 2000 calorie diet.