Print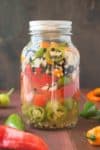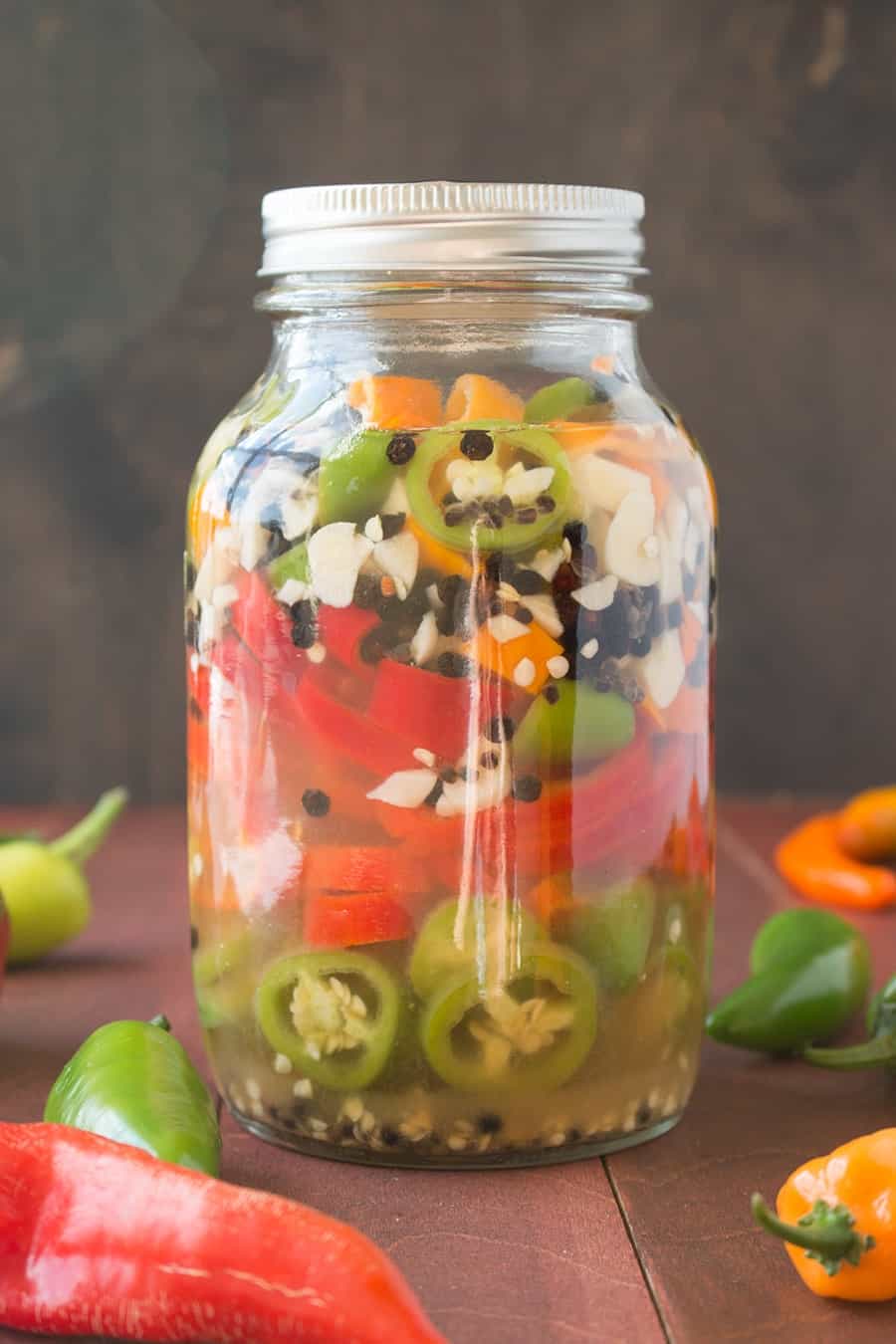 Refrigerator Pickled Peppers – Recipe
A quick recipe for making pickled peppers that you can keep in your refrigerator for months. They're perfect for topping sandwiches, tacos, tossing onto pizzas, or munching right out of the jar.
Wash and dry the chili peppers. Cut the large ones up into small chunks or slice them into rings. Any small peppers you can leave whole, but poke holes in them to the pickling solution can enter the peppers. Pack them all into a sterilized quart jar.

To a pan, add all remaining ingredients. Stir.

Heat and bring to a quick boil, then reduce heat and simmer about 20 minutes.

Pour the hot brine into the jar, over the peppers, and seal with a sterilized, tight lid. Cool and refrigerate.

Let the peppers sit a week or two before using so they can get nicely pickled, though they are fine to eat right away. It is best to wait!
NOTE: These pickled peppers will last a few months this way. You can also process these pickled peppers in a hot water bath using proper procedures in order to keep them longer. Learn more about preserving peppers here.
Also, if you'd like to learn more about preserving chili peppers, check out our downloadable cookbook - Preserving Chili Peppers.
Nutrition Facts
Refrigerator Pickled Peppers – Recipe
Amount Per Serving
Calories 27
% Daily Value*
Sodium 703mg29%
Potassium 126mg4%
Carbohydrates 5g2%
Vitamin A 1480IU30%
Vitamin C 1.9mg2%
Calcium 12mg1%
Iron 0.5mg3%
* Percent Daily Values are based on a 2000 calorie diet.