Chili peppers are a good source of Vitamin C, which has numerous health benefits and should be included in your regular diet. Learn more.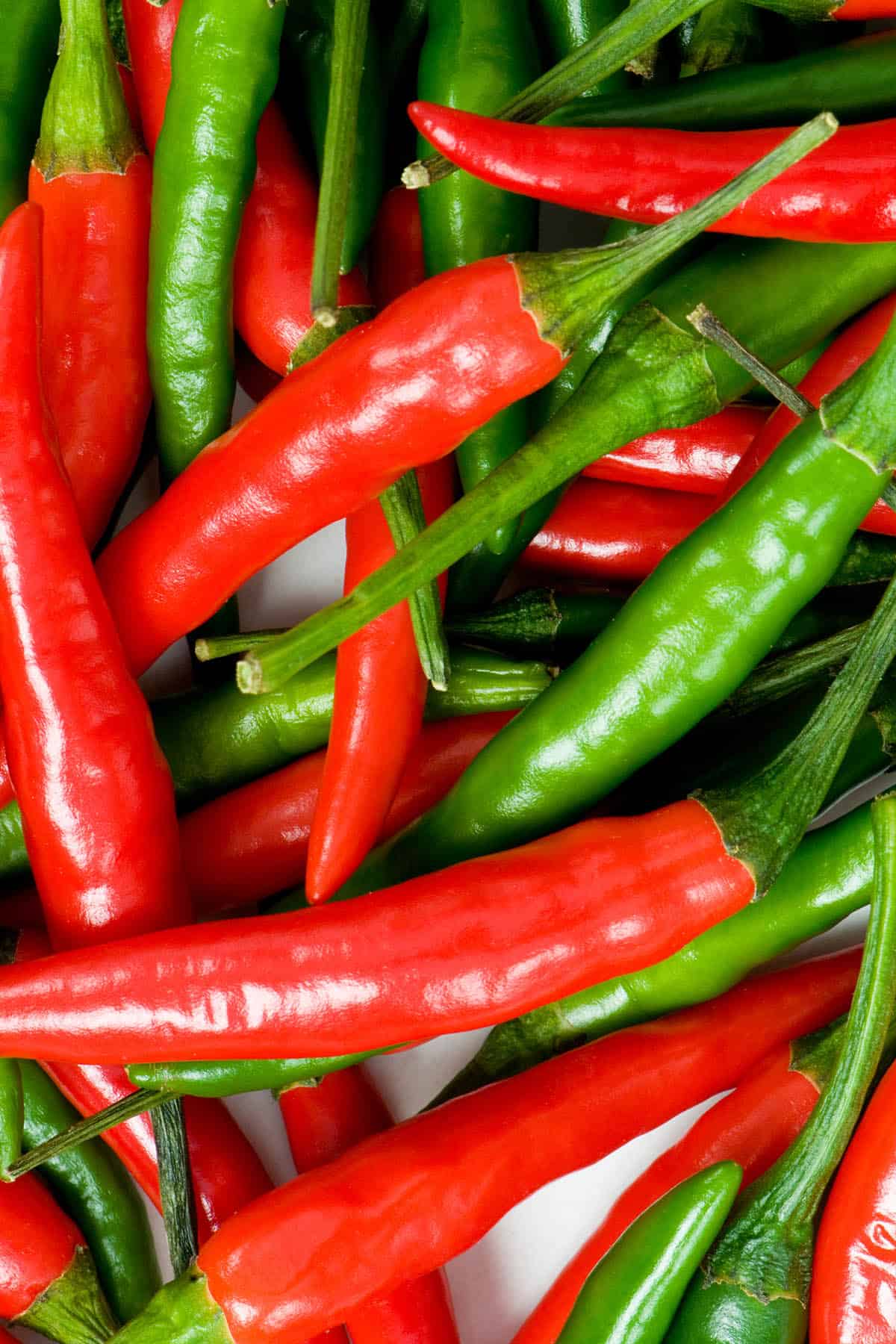 Chilies and Vitamin C
A typical chili pepper packs more vitamin C than an orange, so if you need your extra C, grab a chili pepper! How much vitamin C, you ask? A single 14 gram jalapeno pepper contains 10% of your daily needs. According to Nutrition Data, a single 73 gram chili pepper contains 83%.
Vitamin C, also known as ascorbic acid, is a water-soluble vitamin that acts as an antioxidant in the body, helping to protect cells from damage caused by free radicals. It is also important for immune function, collagen synthesis, wound healing, and iron absorption.
Chili peppers, including varieties such as bell peppers, jalapenos, serranos, and cayenne peppers, are known for their hot and spicy flavor, and they are commonly used in many cuisines around the world.
These peppers are rich in vitamin C, among other nutrients. The exact vitamin C content of chili peppers can vary depending on the type of chili pepper and its freshness, but on average, they contain about 100-240 milligrams of vitamin C per 100 grams.
This makes chili peppers a good dietary source of vitamin C, as the recommended daily intake of vitamin C for adults is around 75-90 milligrams for most individuals.
However, it's worth noting that cooking or processing chili peppers can reduce their vitamin C content, so consuming them raw or lightly cooked may provide the highest levels of this nutrient.