A list of resources where you can buy chili pepper seeds, from the mildest and sweet to thehottest peppers in the world, including the Bhut Jolokia, Scorpion peppers, 7-Pots, Carolina Reaper and more.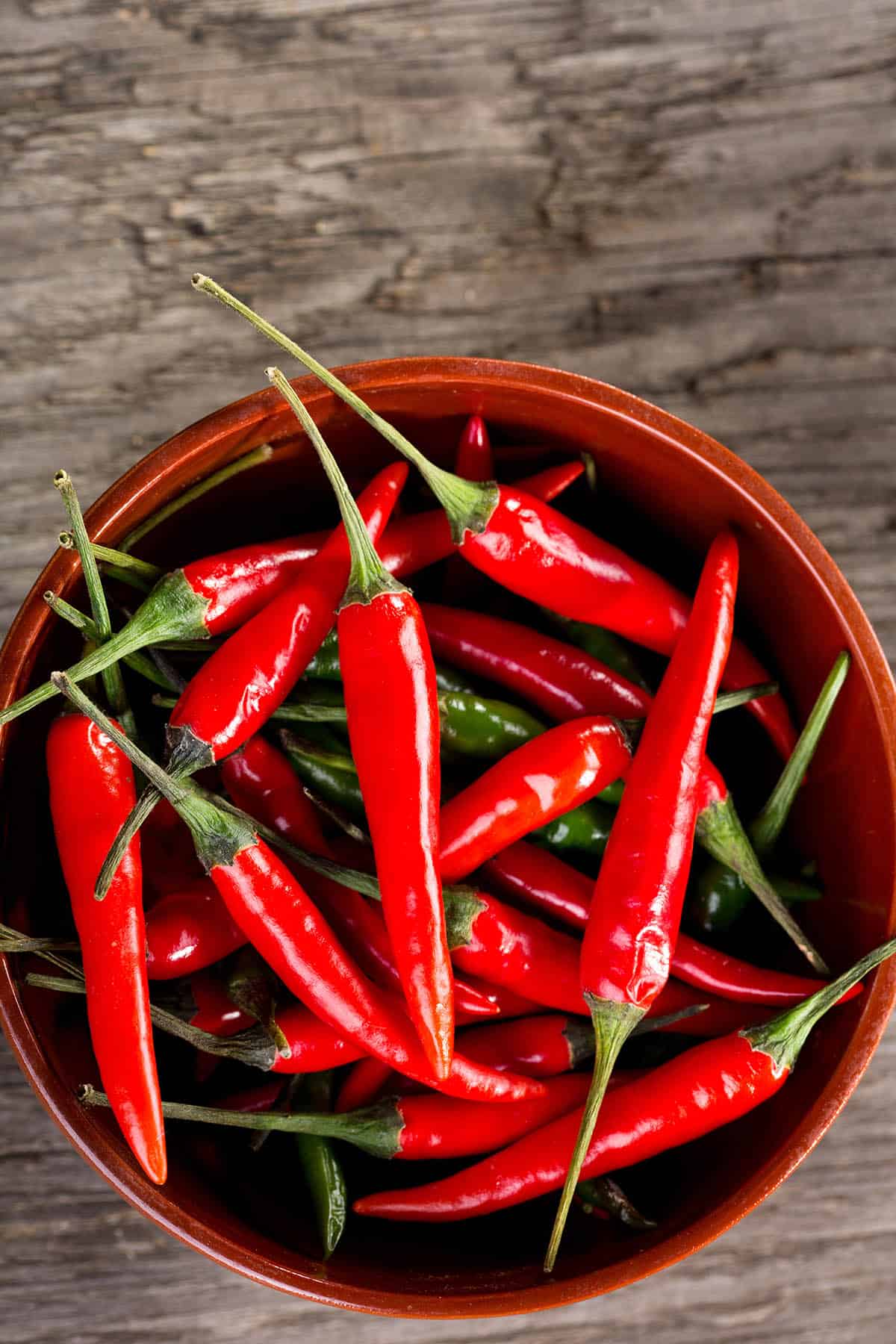 Where to Buy Chili Seeds
United States
86 Peppers: www.86peppers.com
Burpee: www.burpee.com/vegetables/peppers
Chile Pepper Institute: https://chilepepperinstitute.ecwid.com/
ChilePlants.com: www.chileplants.com
Chimayo Chile Brothers: www.chimayochilebros.com
Fatalii.net: www.fatalii.net
Gurney's Seed & Nursery Company: www.gurneys.com (Mostly seeds, but some plants)
Pepper Joes: www.pepperjoe.com
Pepper Seed Man (eBay Store): stores.ebay.com/pepperseedman
PuckerButt Pepper Company: store.puckerbuttpeppercompany.com (home of Smokin' Ed's Carolina Reaper®)
Rare Seeds: www.rareseeds.com
Refining Fire Chiles: www.superhotchiles.com
Sandia Seed Company: www.sandiaseed.com
Sonoran Spice: www.sonoranspice.com
Sustainable Seed Company: www.sustainableseedco.com/peppers
Tyler Farms (San Diego): www.tyler-farms.com/pepper-seeds-tyler-farms/
Bohica Pepper Hut: www.bohicapepperhut.com
Caribbean
Pepper Connect TT: www.facebook.com/Pepper.Connect.TT. Trinidadian start-up exporting Caribbean Peppers to the world.
UK
South Devon Chilli Farm – https://www.southdevonchillifarm.co.uk
World of Chillies: www.worldofchillies.com
Europe
Fatalii Seeds - https://www.fataliiseeds.net
Semillas de Palma - https://www.semillas.de/shop_en/index.html
Australia
Chilli Seedz: www.chilli-seedz.com
The Seed Collection: www.theseedcollection.com.au
The Hippy Seed Company: thehippyseedcompany.com
New Zealand
Fire Dragon Chillies – http://firedragonchillies.com
Got a new listing? Send me an email and I can add it to the list. -- Mike H.