The Piment de Bresse pepper is a rare heirloom named after the Bresse region in France, where it is grown and featured in many regional recipes.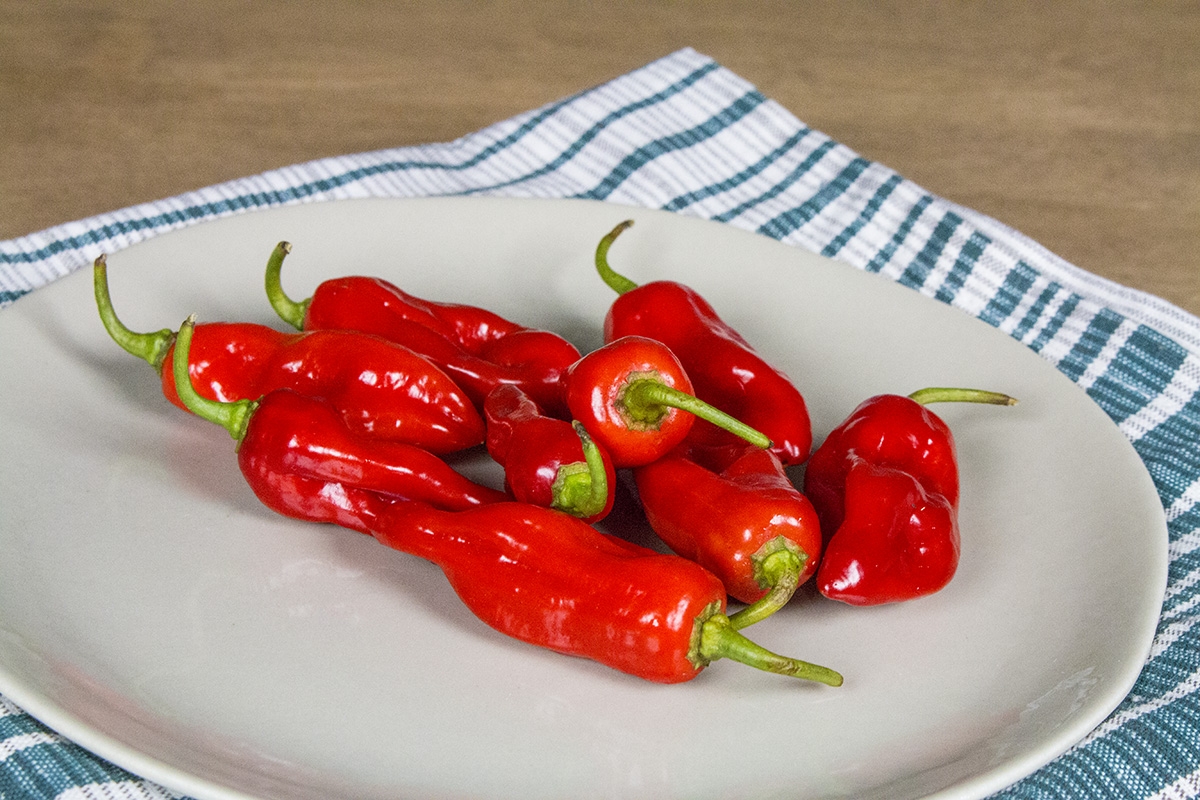 Capsicum Annuum
The Piment de Bresse is a rare chili pepper grown in the Bresse region in France, where you will find it used in many recipes originating in that region.
The peppers are used traditionally in powder form and incorporated into a cheese called "fromage fort". It is an ancient heirloom that has been used for hundreds of years.
Appearance and Flavor
The peppers ripen from green to a bright red, with pods growing up to 8 inches in length with slightly wrinkled skin. The taste is sugary and fruity, and the heat level falls somewhere between a jalapeno pepper and cayenne pepper. The fruits are elongated and typically reach up to 5 inches in length, and about 1 inch wide.
Other names for the Piment de Bresse include Piment de la Bresse and Poivre Rouge de Bresse.