Scoville Heat Units: 3,000-5,000 SHU
The New Mexico 6-4 Heritage chile pepper was developed around 1998 from a seed bank of the original New Mexico 6-4. The original NM 6-4, which was released in 1957, had "run out," meaning that after so many years of commercial growing, it had lost much of its flavor and aroma, and had increased its variability in heat levels, maturity date, and yield.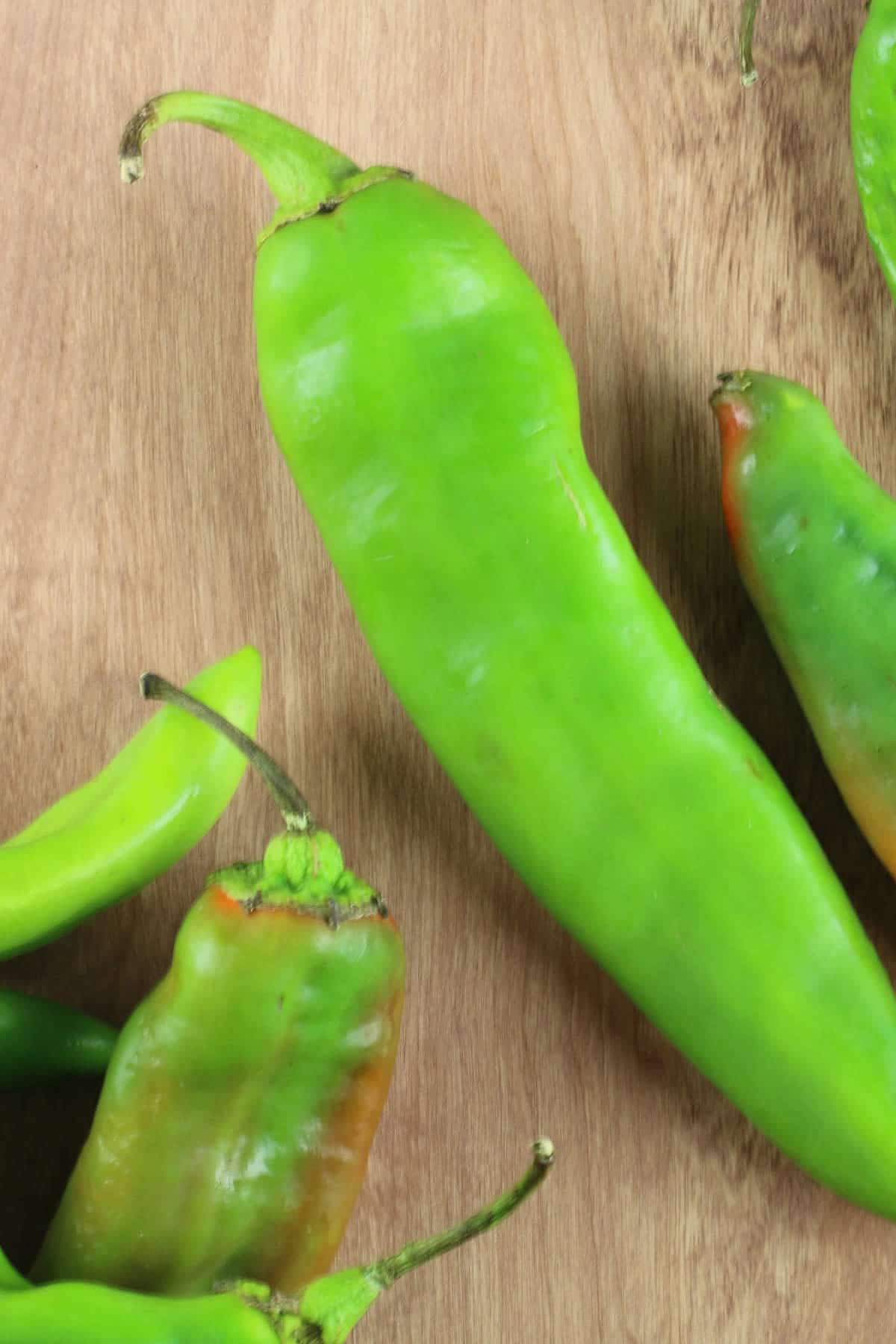 In 1998 Dr. Paul Bosland, along with NMSU's Chile Pepper Institute and Biad Chili, used seeds from the original NM 6-4 that had been frozen in a storage lab to create the new line of chile. Dr. Bosland grew the peppers for three years, perfecting the line by selecting for more flavor and improved yield.
The result was a chile with five times more flavor and aroma than the original, and the flavor is even stronger and richer when roasted. They grow to 5-8 inches in length.