The Purple Marconi is a delicious and sweet Italian chili pepper. They grow to about 6 inches in length and taper to a blunt tip. It is a thin-walled pepper with a crunchy texture that comes in three different, vibrant colors - Bright red (as shown in the photo), which is the sweetest; Purple, which has a deeper pepper flavor; and the Golden, which offers a gentle sweetness.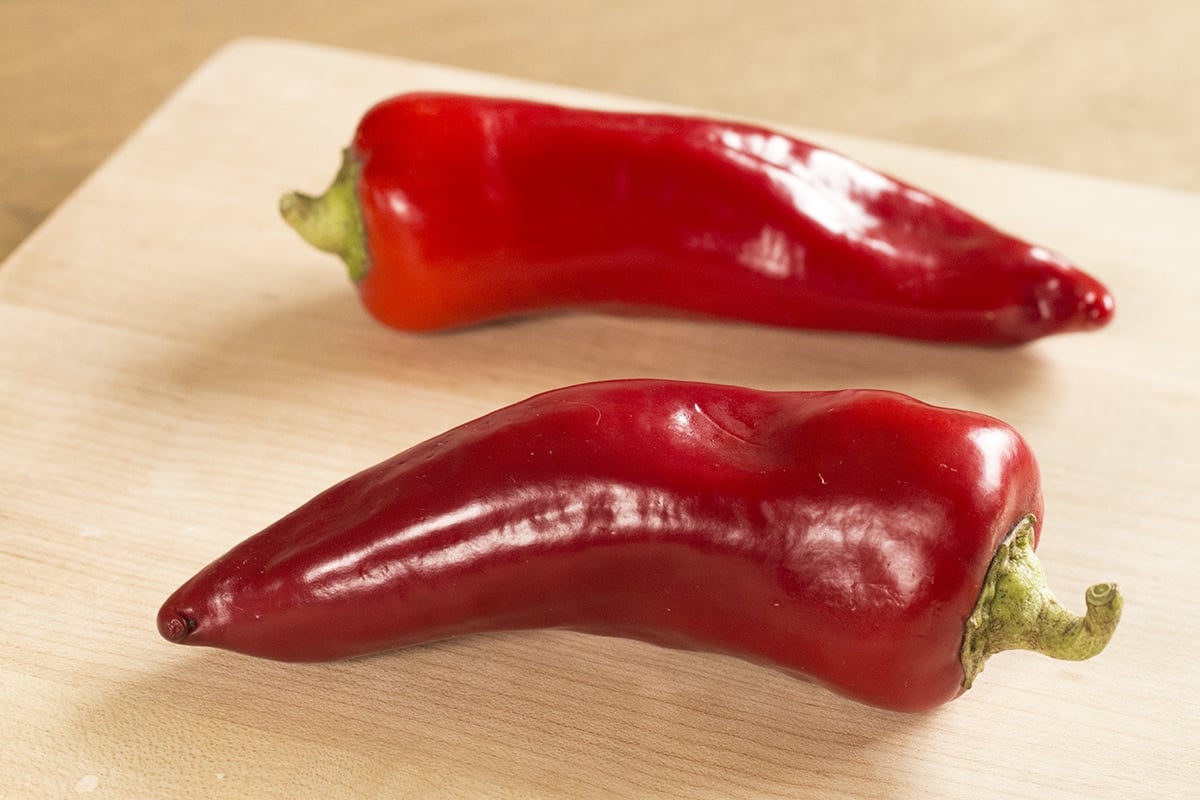 The plants are highly productive and produce fruits that are great for frying, roasting, stuffing, or eating raw.
The pepper starts out purple and changes to fully red when ripe and at its sweetest. It turns several sunset colors all at the same time along the way. When fully red the flavor is out of this world with a powerful sweetness.