Oyster sauce offers the perfect blend of sweet and salty umami flavor, but when you've run out, here are some oyster sauce alternatives you can turn to.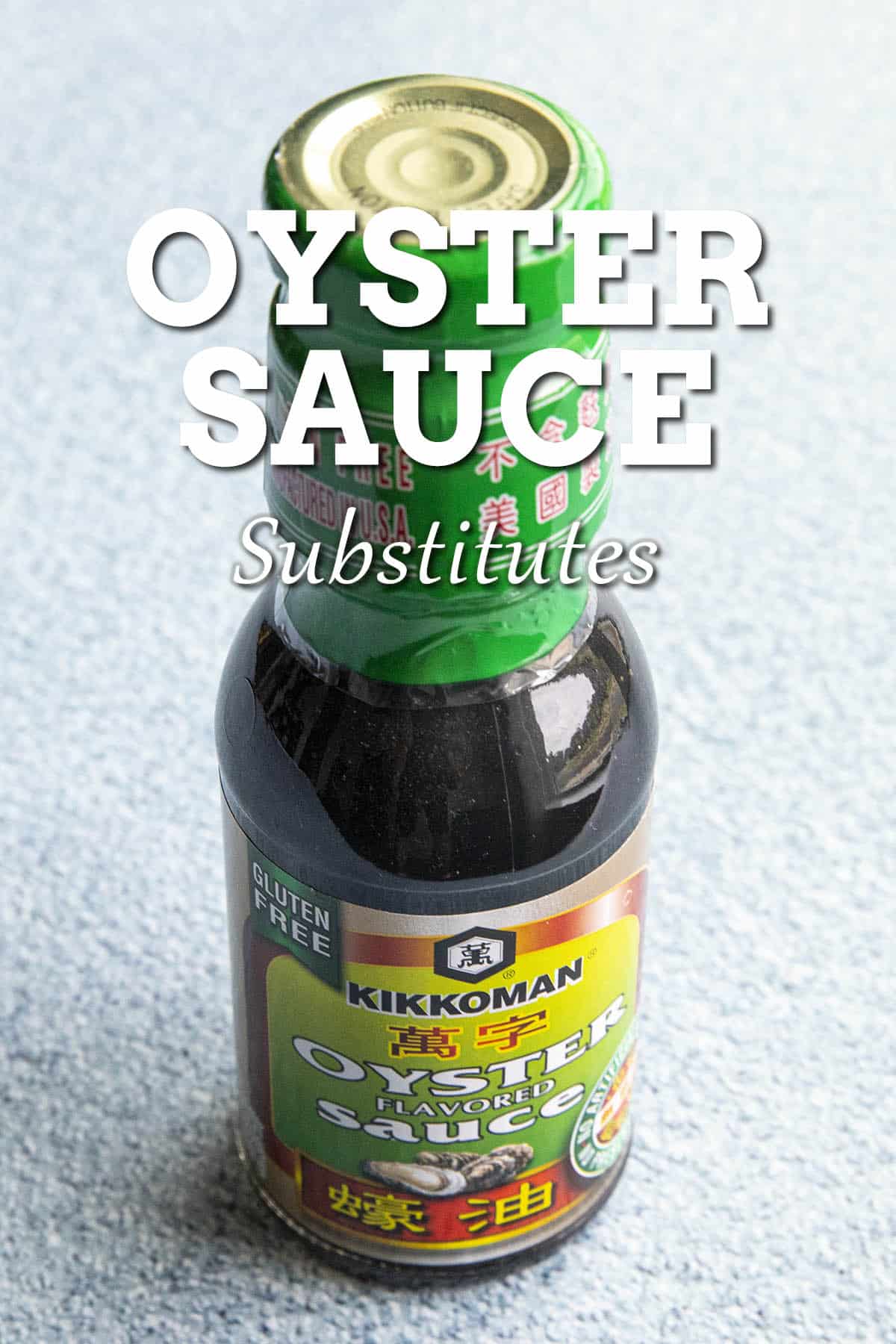 When oysters are boiled in water for a long time, the leftover oyster extract is used in making Oyster Sauce. With a salty and moderately sweet taste, it is mainly used in Chinese, Cantonese, and Thai recipes. Oyster sauce is relatively less salty as compared to soy sauce.
Sometimes other sauces like hoisin sauce, soy sauce, or even vinegar are added to oyster sauce to enhance its flavor. It can be further thickened by the addition of other sauces. Having a dark brown color, it has a texture and consistency similar to caramel.
Some Recipes that Use Oyster Sauce
Chicken Stir Fry. This delicious dish served with rice makes good use of oyster sauce as well as vinegar. The oyster sauce used with stir-fry boosts the overall taste of it to a whole new level.
Bo Zai Fan. If you are a foodie like us, living in China, you really wouldn't want to miss out this amazing dish. This dish is basically Chinese clay pot rice. With an aroma of mouth-watering rice, just dip some oyster sauce over it and eat to your fill.
Pancit Canton. Pancit Canton is a noodle dish usually made with pork, chicken, or shrimp based on your preference. This appetizing recipe makes use of oyster sauce and some other flavors to make it even more luscious.
Kung Pao Shrimp. If you can't get enough of Chinese food, this dish is for you. Possessing a slightly sweet and spicy taste, this dish usually contains vegetables and peanuts mixed with oyster sauce or fish sauce along with juicy shrimps. See my Kung Pao Chicken recipe.
Additional Recipes. See these recipes that use oyster sauce, including XO Sauce, Cajun Remoulade, Tonkatsu Sauce, and Oyster Stew.
When a recipe calls for oyster sauce but you've run out oyster sauce at home or they've run out at the grocery store, you may need a good substitute. Let's discuss some alternatives to oyster sauce.
What is a Good Oyster Sauce Substitute?
Soy sauce is THE best and easily accessible substitute for oyster sauce. There isn't a household in which you won't find soy sauce. Also, since most people are allergic to seafood, soy sauce is the best option for them as it is a vegan product.
When compared with oyster sauce, soy sauce is thin as well as salty, so a good substitute. You can add a teaspoon of sugar, brown sugar or other sweetening agent to make it less salty.
What Can I Use in Place of Oyster Sauce in Stir Fry?
The answer to this question greatly depends on your taste preference and also on what kind of stir fry dish you are preparing. Whether it is Chow mein, fish, mushrooms, or rice, there is no definite answer.
So, depending on your preference, various types of sauces such as hoisin sauce, fish sauce, sweet soy sauce, teriyaki sauce, mushroom broth or sauce, or Worcestershire sauce, can be used as a substitute for the oyster sauce in your stir-fry.
Could You Use Fish Sauce?
Though you can use fish sauce if you don't have oyster sauce available, it's not the best option. With a pungent aroma, it is not as sturdy as oyster sauce.
Nor does fish sauce have the rich, caramel qualities. Fish sauce has a watery appearance with an acrid aroma. This aroma goes away when it is poured into a recipe.
Conclusion
While there are many sauces that can be easily made or are available in the market, it is difficult to replace oyster sauce with its unique flavor, making it one of the best sauces there is.
Buy Oyster Sauce
Enjoy.