Charleston, South Carolina is the place to visit for some of the best Lowcountry cooking you'll ever find. Here is where to dine if you only have a weekend there.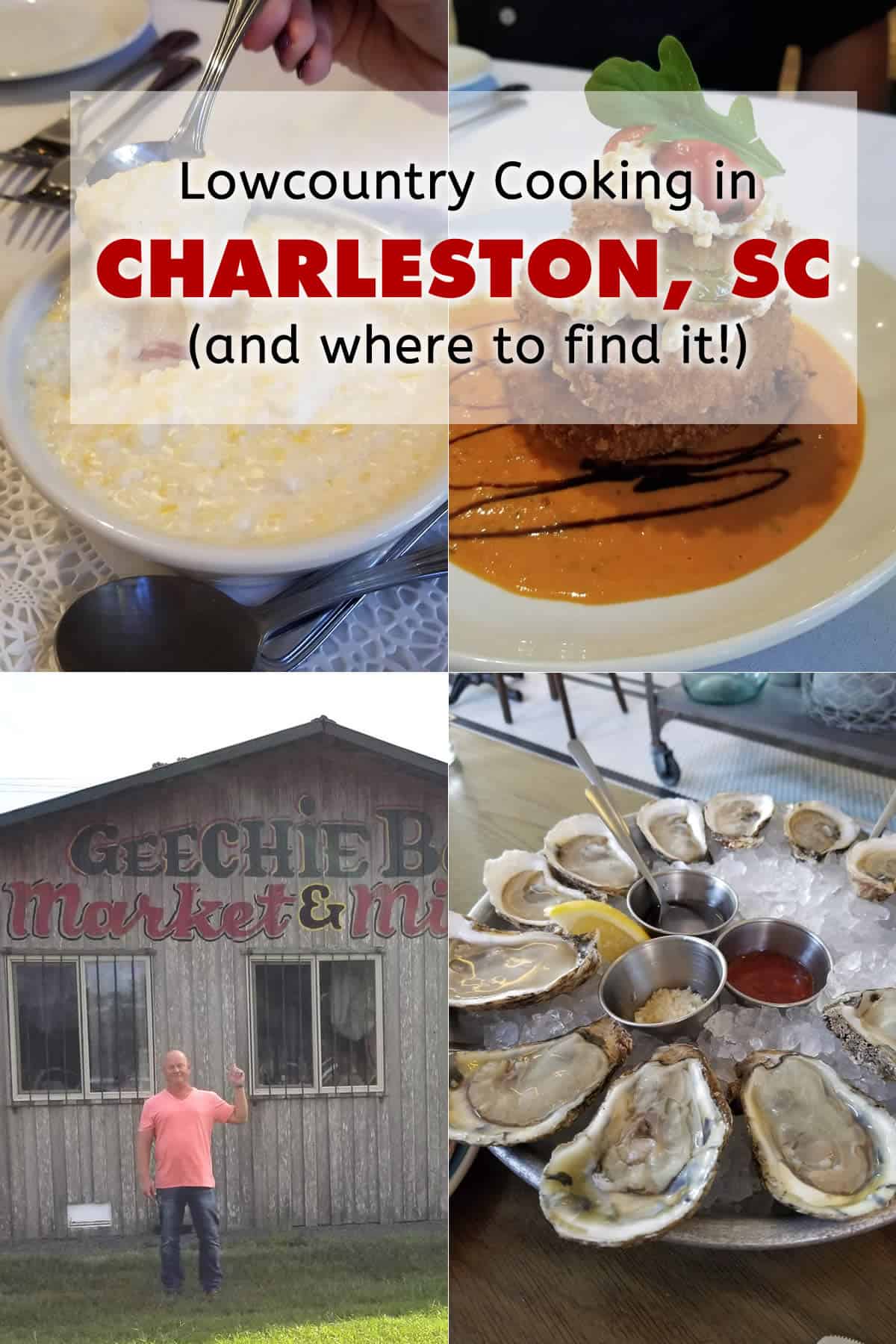 Of all the wonderful cuisines in this diverse world of ours, Southern cooking holds a special place in my heart, and palate. There is something ultimately comforting about the food there, like a warm embrace, food that goes beyond physical sustenance and nourishes one's soul.
There is a particular category of Southern cuisine called "Lowcountry Cuisine", which is fittingly named for its association with the South Carolina Lowcountry as well as the Georgia coast. Certainly Southern cooking at its finest, it focuses on readily available coastal seafood and local traditions, reminding me very much of the Cajun and Creole cuisines I enjoyed in New Orleans, yet exuding a character entirely its own.
Read about my trip to New Orleans here.
When the opportunity arose to visit Charleston, South Carolina, for a weekend, I jumped at the chance and filled my schedule with as much great Lowcountry cooking as I could manage. Let me tell you where I visited, what we ate, and where you may want to visit as well for a tour of Lowcountry cuisine.
But first…
What is the Lowcountry?
While local opinions vary somewhat, the Lowcountry (sometimes spelled as one word, sometimes as "low country") refers to coastal South Carolina stretching from Pawleys Island to the Georgia state line, though some say the Lowcountry extends further to include the Atlantic coastal plain and through Georgia.
The most critical description separates the regional identity from the South Carolina inland, focusing on the rich abundance of seafood more readily available, from shrimp and crab to fish, oysters and more.
Being a visitor there, I am not one to argue with specifics, but I can tell you the food is fabulous, outstanding, and wholeheartedly satisfying in ways that will make the foodie in you quiver with delight.
There are so many famous traditional dishes to try in the Lowcountry. Some of the most well-known include She Crab Soup, Shrimp and Grits, Cornbread, Buttermilk Biscuits, Pimento Cheese, Fried Green Tomatoes, Fried Chicken, Lowcountry Boil, and Whole Hog BBQ.
The Whole Hog BBQ is a topic I'm saving for an entirely new post!
It would be difficult to try them all in a single weekend if you're by yourself, but below is a recount of my experience, where we dined (there were 4 of us, which helped to try everything), what we enjoyed, and what I recommend to try.
Onward!
Lowcountry Dining in Charleston, South Carolina
Here is a list of restaurants we visited for Lowcountry cooking, and we loved them all.
82 Queen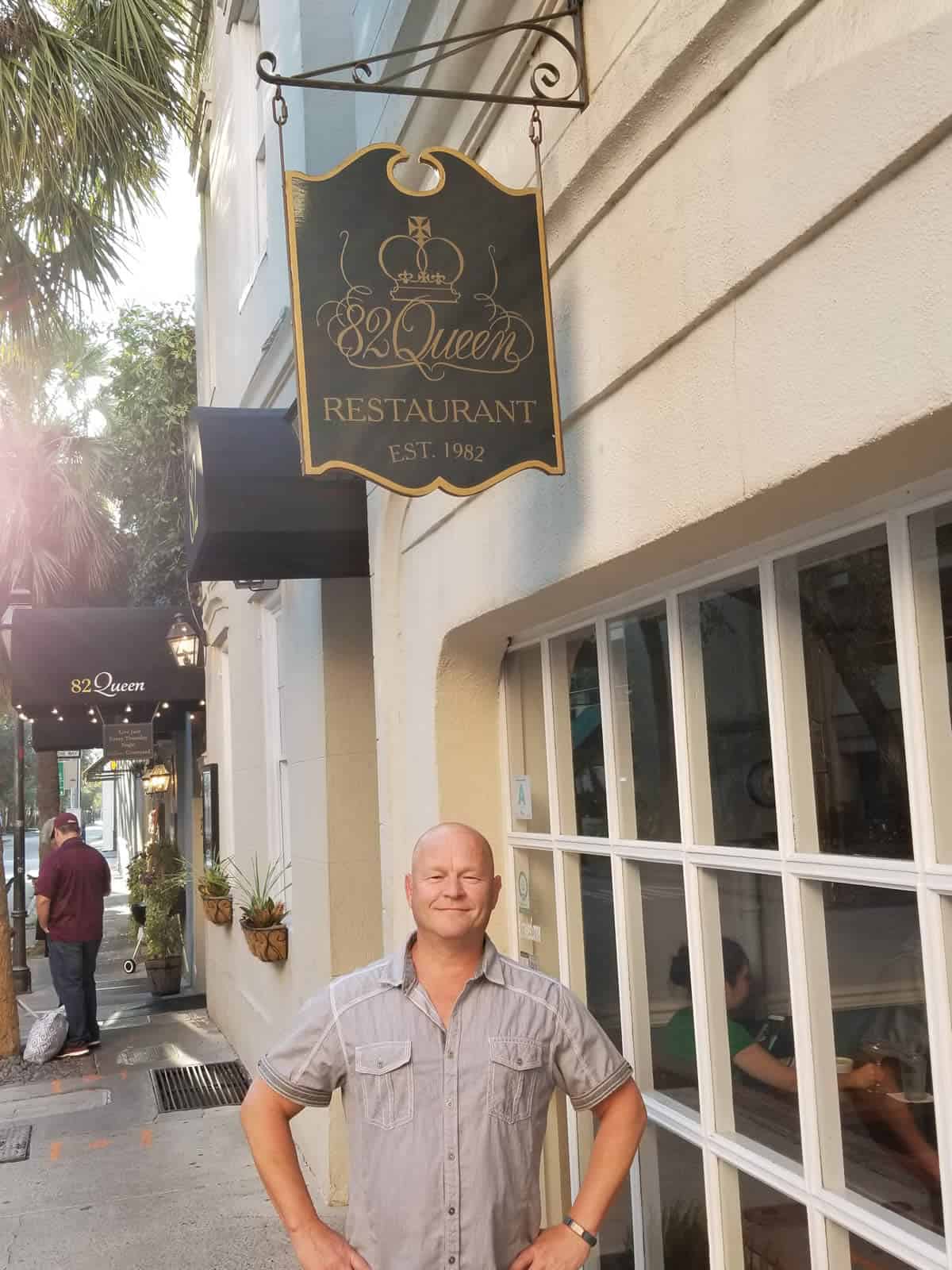 82 Queen is tucked into the Historic French Quarter, named for the restaurant's address on 82 Queen. It is impossible to calculate how many bowls of She Crab soup are consumed in the Lowcountry daily, but it is a sure bet that 82 Queen has served more of the Lowcountry specialty than any other restaurant on the peninsula. The distinctively delicate seafood bisque that dates back to the 1700s has been on the menu at 82 Queen since it opened in 1982.
The four of us dined there on Friday evening and were led through a narrow, brick lined alleyway to the host stand. We were seated in a charming, spacious courtyard in the gently warm air with candle lights.
Cheddar biscuits with butter were brought out immediately and we nibbled on them, fighting the urge to devour them all, trying to save place for the coming feast.
For starters, we ordered the famous She Crab Soup, Fried Green Tomatoes, BBQ Shrimp and Grits, and the Carolina Crab Cakes.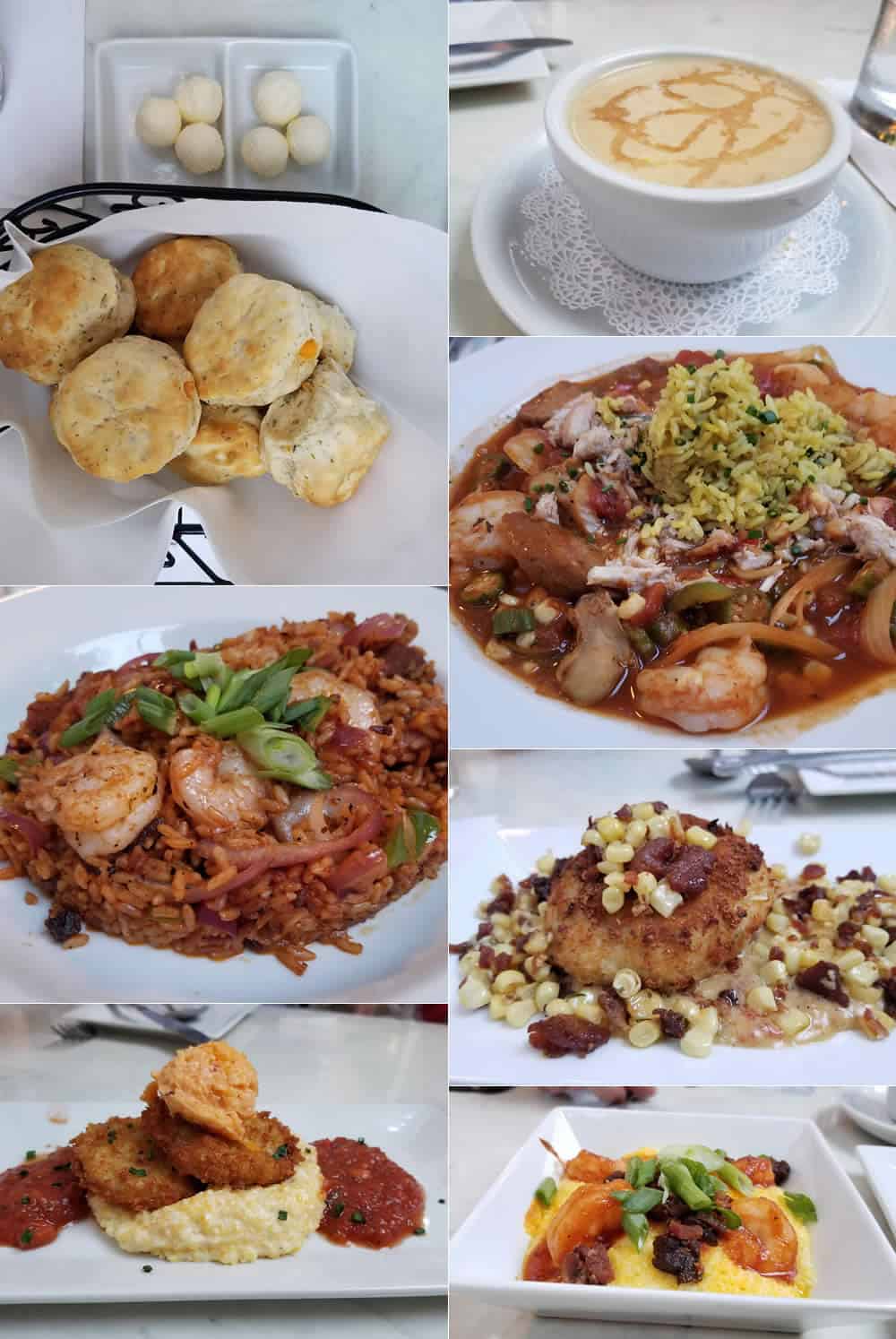 The she crab soup was rich and creamy with strong hints of sherry, our first time ever trying it, and was certainly a hit with the group. The fried green tomatoes were crispy and served with pimiento cheese, stone-ground grits and tomato-bacon jam. The bbq shrimp and grits were rich and sweet, served with Southern Comfort BBQ Sauce with bacon and cheddar. The crab cakes were light and generously filled with crab, served with tasso cream.
We split several main dishes, including Jambalaya and Lowcountry Seafood Gumbo, both generously portioned. The jambalaya included shrimp and crawfish, along with tasso ham and Charleston red rice and was very flavorful and filling. The gumbo was a tour of Lowcountry seafood with shrimp, oysters and crab along with andouille, okra, and more. Both incredibly satisfying, and filling!
And don't forget the side of greens! I do love my greens.
Head on over to 82 Queen. You won't leave hungry!
Virginia's on King
https://www.holycityhospitality.com/virginias-on-king/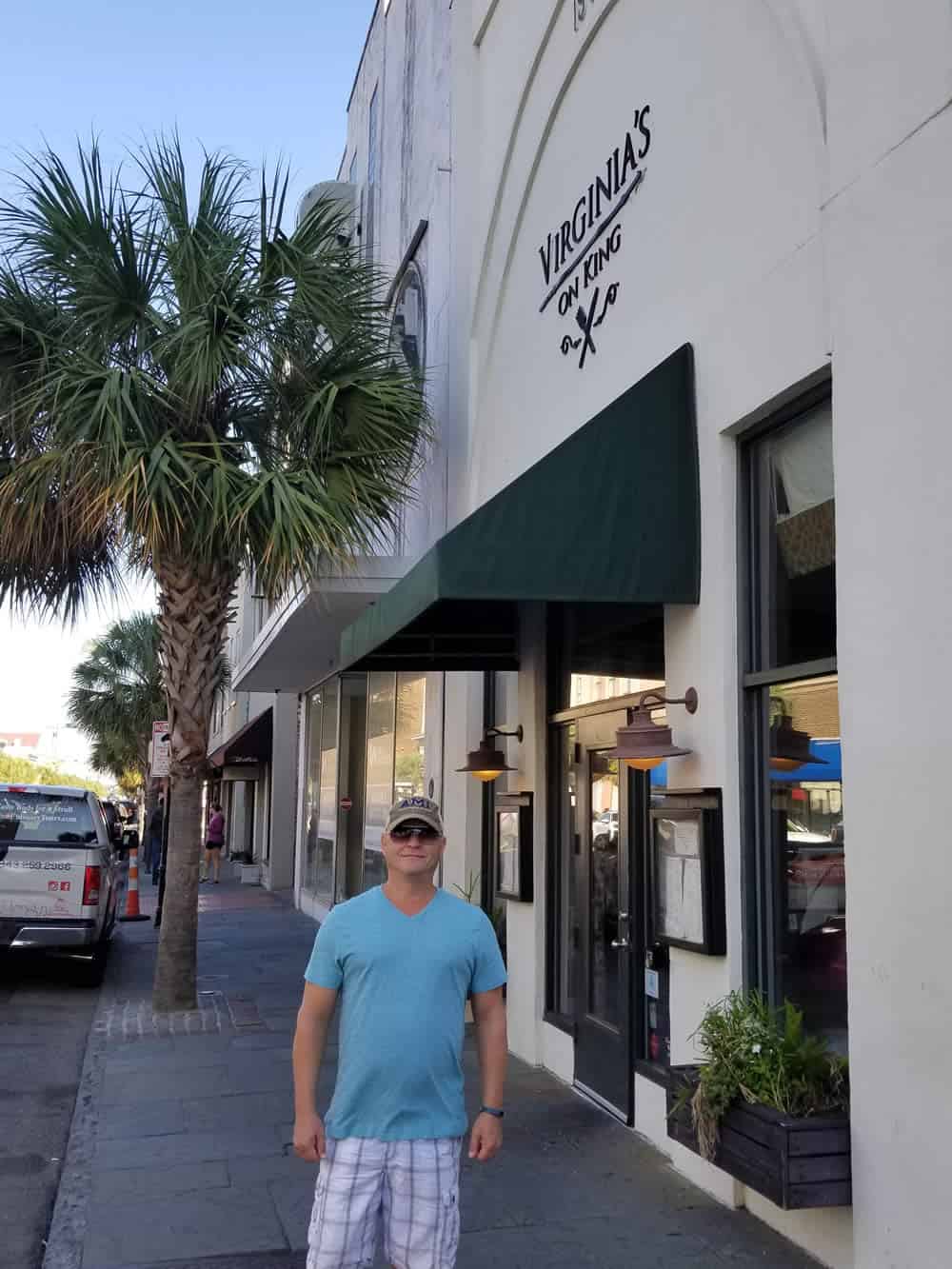 This sophisticated Southern dining spot blends the comforts of a traditional Southern kitchen with familiar regional dishes prepared with the utmost care for quality and flavor. The menu incorporates local fresh ingredients and old family recipes to bring you Southern cooking, Lowcountry style.
Our crew enjoyed brunch on Saturday morning and shared a number of menu items, including tomato pie, she crab soup (can't get enough!), fried chicken biscuits, and shrimp and grits.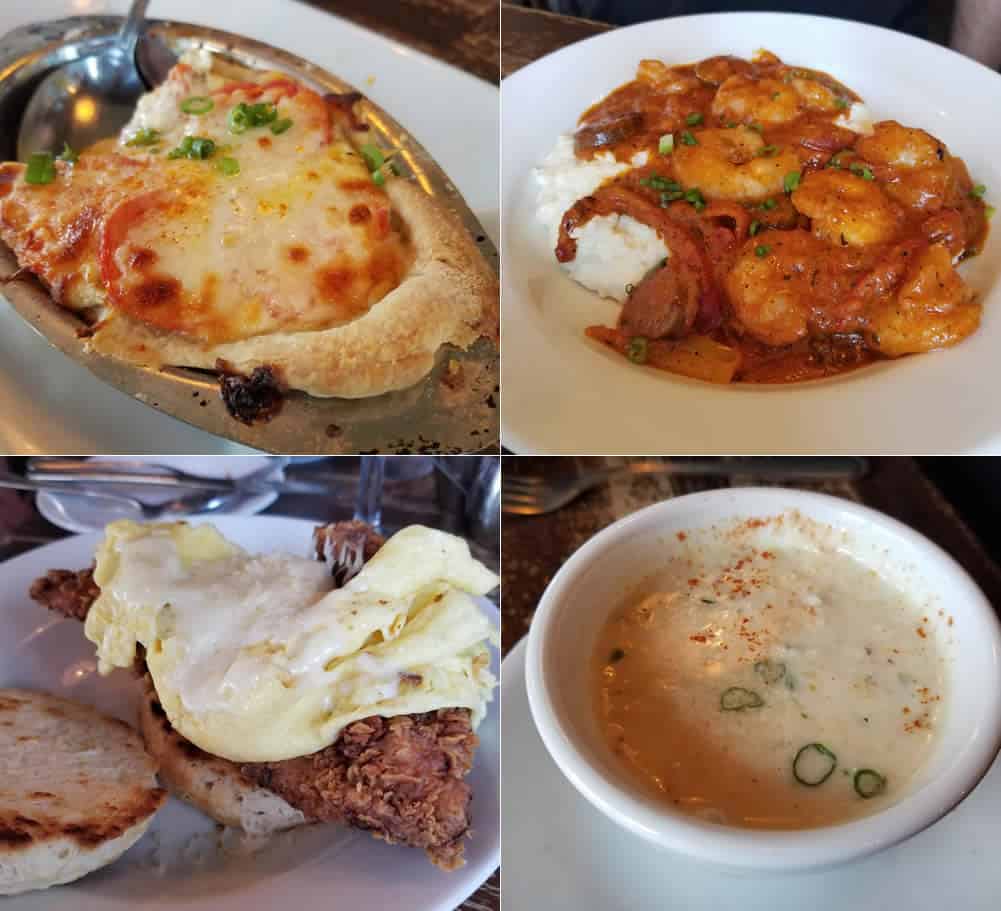 The tomato pie was so wonderfully cheesy with fresh tomatoes spread over the top. We probably should have ordered two of them because they disappeared too quickly.
The shrimp and grits were saucy and sweet/spicy, just the right thing for us, and the fried chicken was the perfect way to enjoy a brunch, so nice and crispy.
Everything was outstanding. Our waiter, Brandon, was super accommodating, and the French pressed coffee hit the spot! I definitely recommend enjoying a brunch at Virginia's on King. You'll love it.
Eli's Table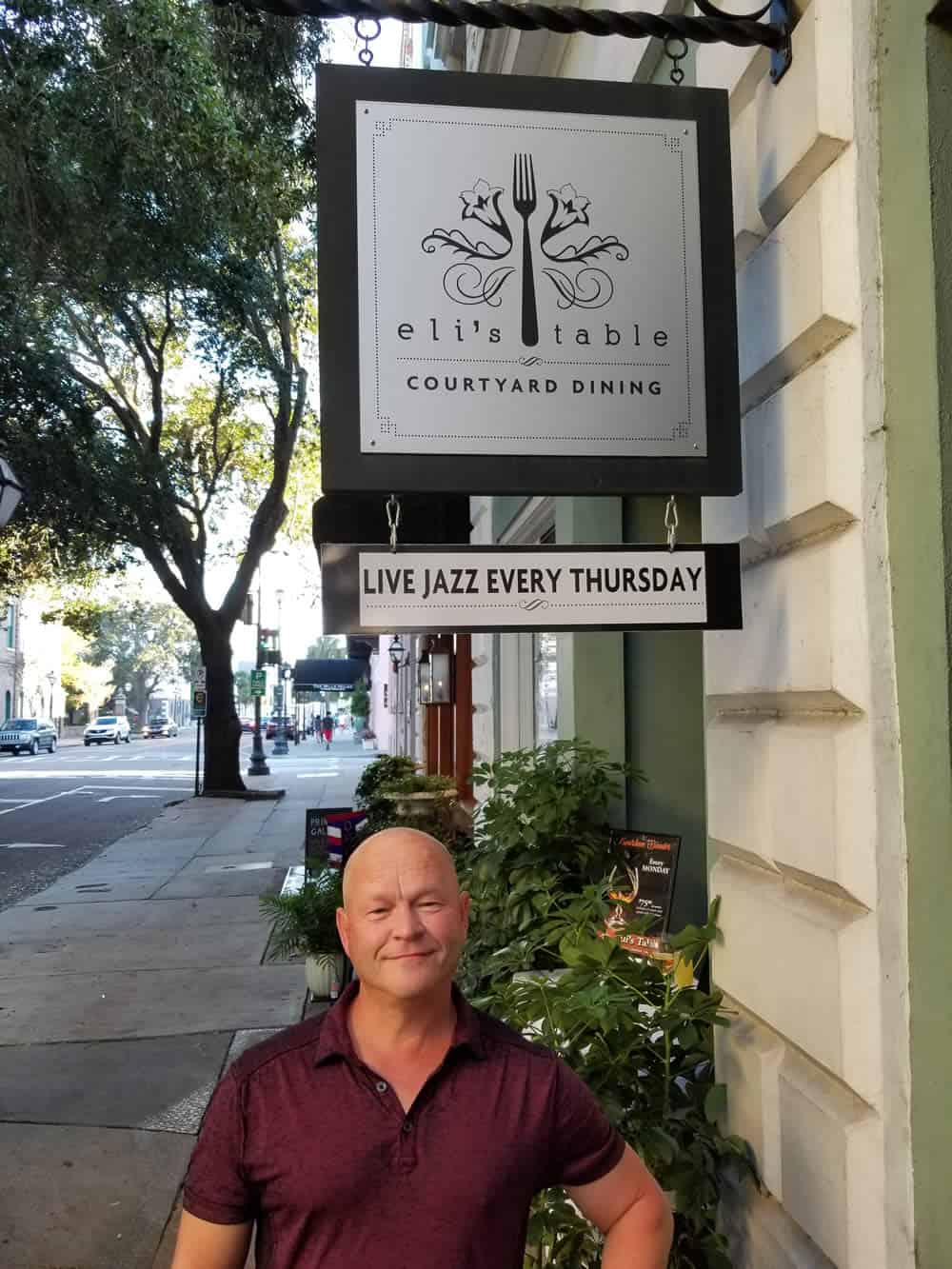 This quaint neighborhood restaurant is known for its unique twist on Lowcountry and Continental classics. Eli's Table uses fresh and local ingredients to provide a menu full of bold flavors, including the pear and frisee starter and the croquet monsieur.
Saturday night dinner was at Eli's Table, and we had such a cool experience. It started off normal enough, with some wine and our typical sharing of several different menu items. We ordered Pimento Cheese Grits to share (amazing!), along with Fried Green Tomatoes, Duck and Waffles, Seafood Ragu Ravioli, and Red Snapper Risotto.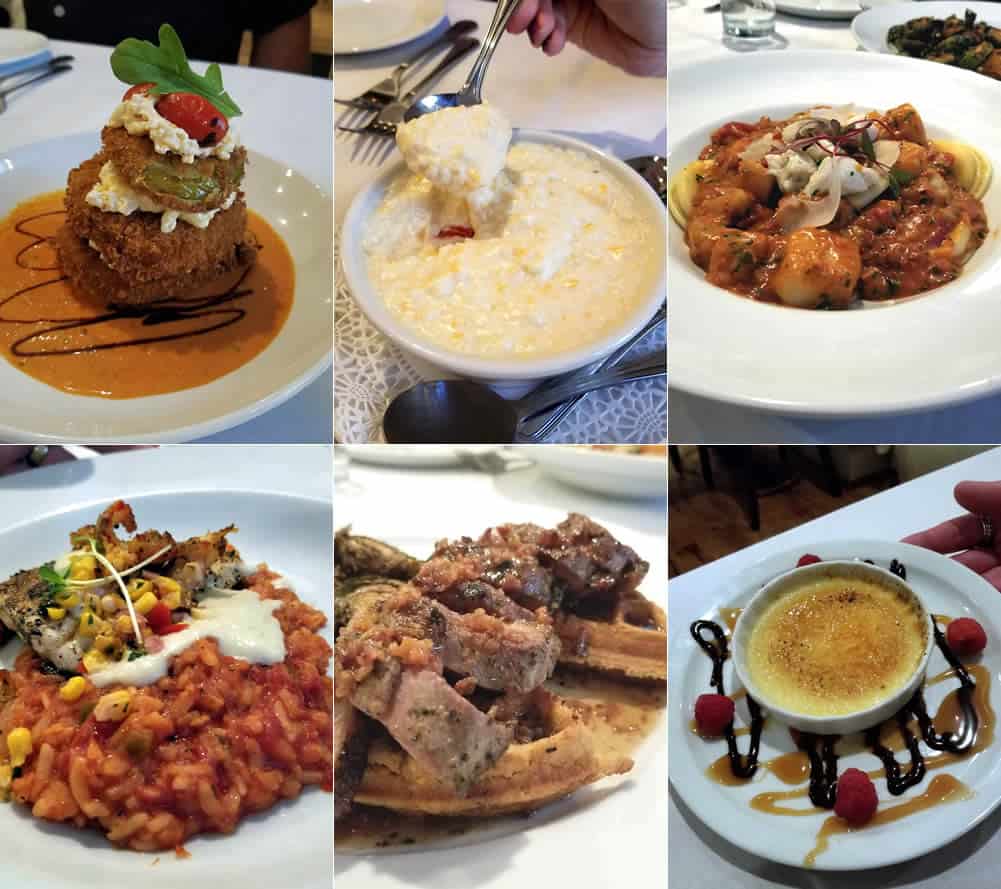 Pretty much WOW on every single dish here. The Fried Green Tomatoes were beautifully presented, and the Duck and Waffles were surprisingly sweet while also savory.
The Seafood Ragu was hearty and filling, and the Red Snapper Risotto nice and rich. I always love red snapper, one of my favorite fish.
I got to talking with the manager about my food blog, Chili Pepper Madness, and he said the he and the chef like to make their own hot sauce in the kitchen. Yes! I asked for a sample and he happily brought out a homemade hot sauce made from roasted red bell peppers, ghost pepper, cayenne and spicy chili flakes. It had some nice heat, but wasn't overpowering, with a sweet and spicy flavor that I love with a good hot sauce.
Well done, Eli's Table! It's nice to meet some fellow chilihead foodies. Loved it.
The Victor Social Club
https://www.holycityhospitality.com/victor-social-club/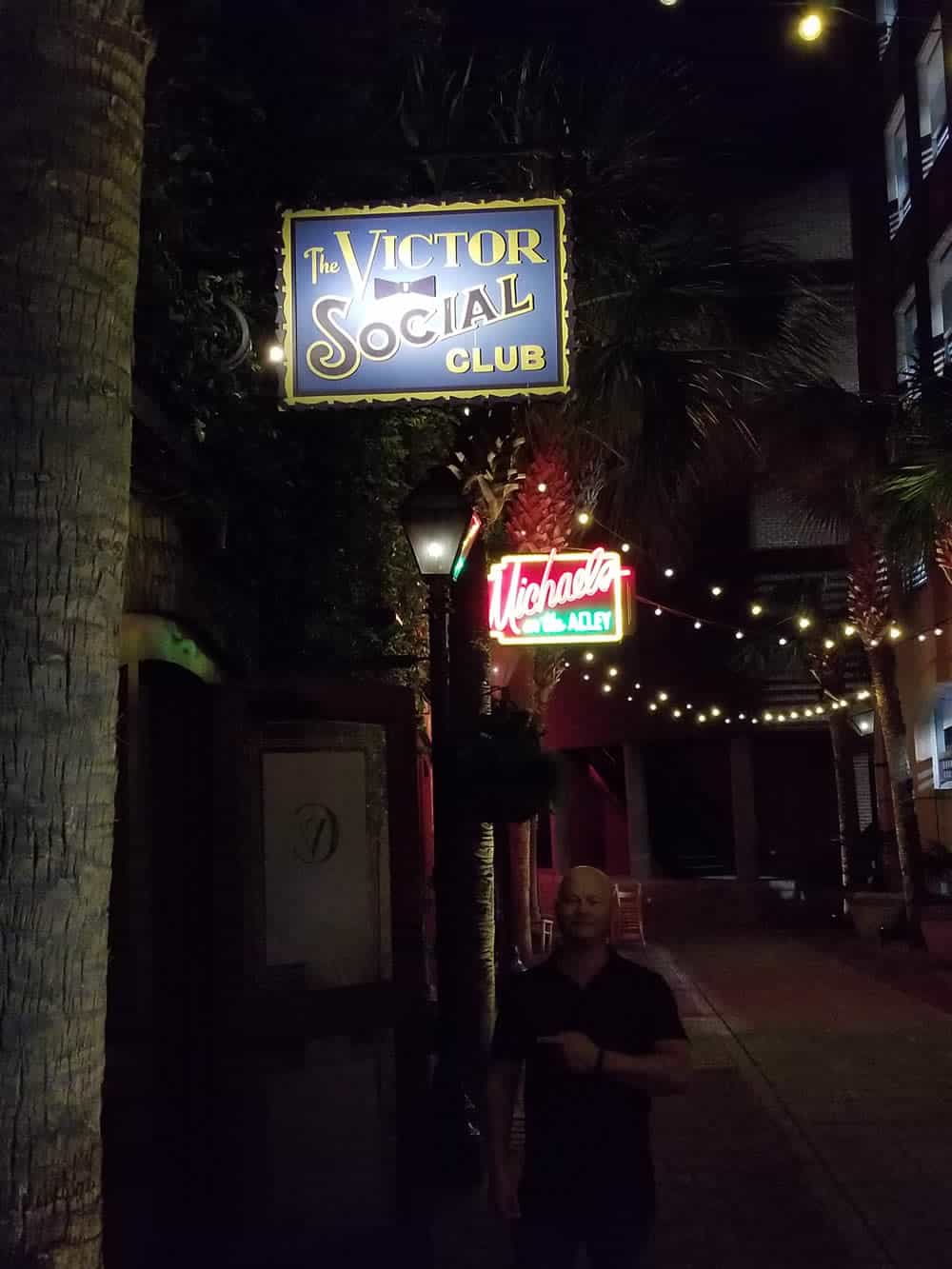 Tucked away off of Historic King Street and Hutson Alley, you'll find the sophisticated, chic Victor Social Club. This eighteenth-century-inspired social club boasts an extensive wine list with flavors from around the world, classic cocktails, and cold beers.
We decided to stop in for some late night cocktails at the Victor Social Club, which we'd heard had a fabulous atmosphere and great cocktails, and we were not disappointed. The great thing is we also experienced some intensely flavorful bites as well.
The club is a shared space between 2 restaurants – Michael's on the Alley (Steakhouse) and Vincent Chicco's Ristorante (Italian-American) – so you can visit while dining at either restaurant or just visit on your own.
We did enjoy our classic cocktails, but loved the food. We ordered some Machego Chips (House Cut Potato Chips, Heirloom Tomatoes, Ham, Chili Peppers, Mint Sour Cream), Wood Smoked Oysters (Cornmeal Fried Oysters, Blackened Mornay, Ham), and Charred Atlantic Octopus (Radish, Cucumber, Kohlrabi, Watercress, Pink Grapefruit, Shishito Peppers, Sicilian Olive Oil).
The chips were crunchy and flavorful, but both the Wood Smoked Oysters and Octopus were the highlight.

Patty ranked the oysters among the best she's ever had, with a fragrant smoky flavor that really stood out. And octopus with shishito peppers? You can't go wrong!
Definitely recommended.
The Darling Oyster Bar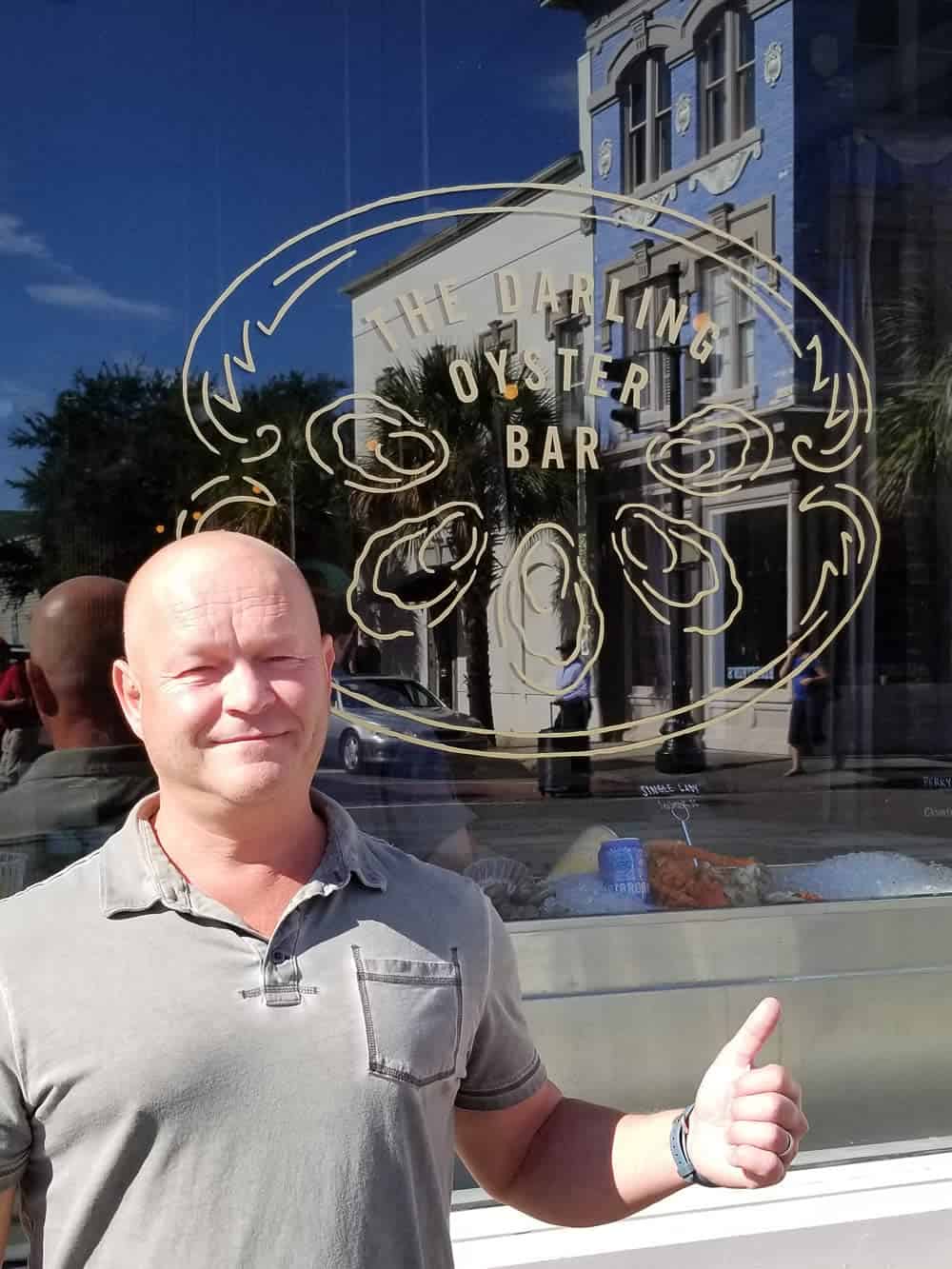 Executive Chef Joe DiMaio, former chef at the Old Village Post House and Stars Rooftop & Grill Room, opened The Darling Oyster Bar. The space features a 14-seat bar, a vast cocktail program, and a seafood inspired menu including fried, raw, and baked options.
We enjoyed a spectacular brunch at The Darling Oyster Bar on late Sunday morning and loved the restaurant instantly. One peek inside is enough to get you excited. What a cool style.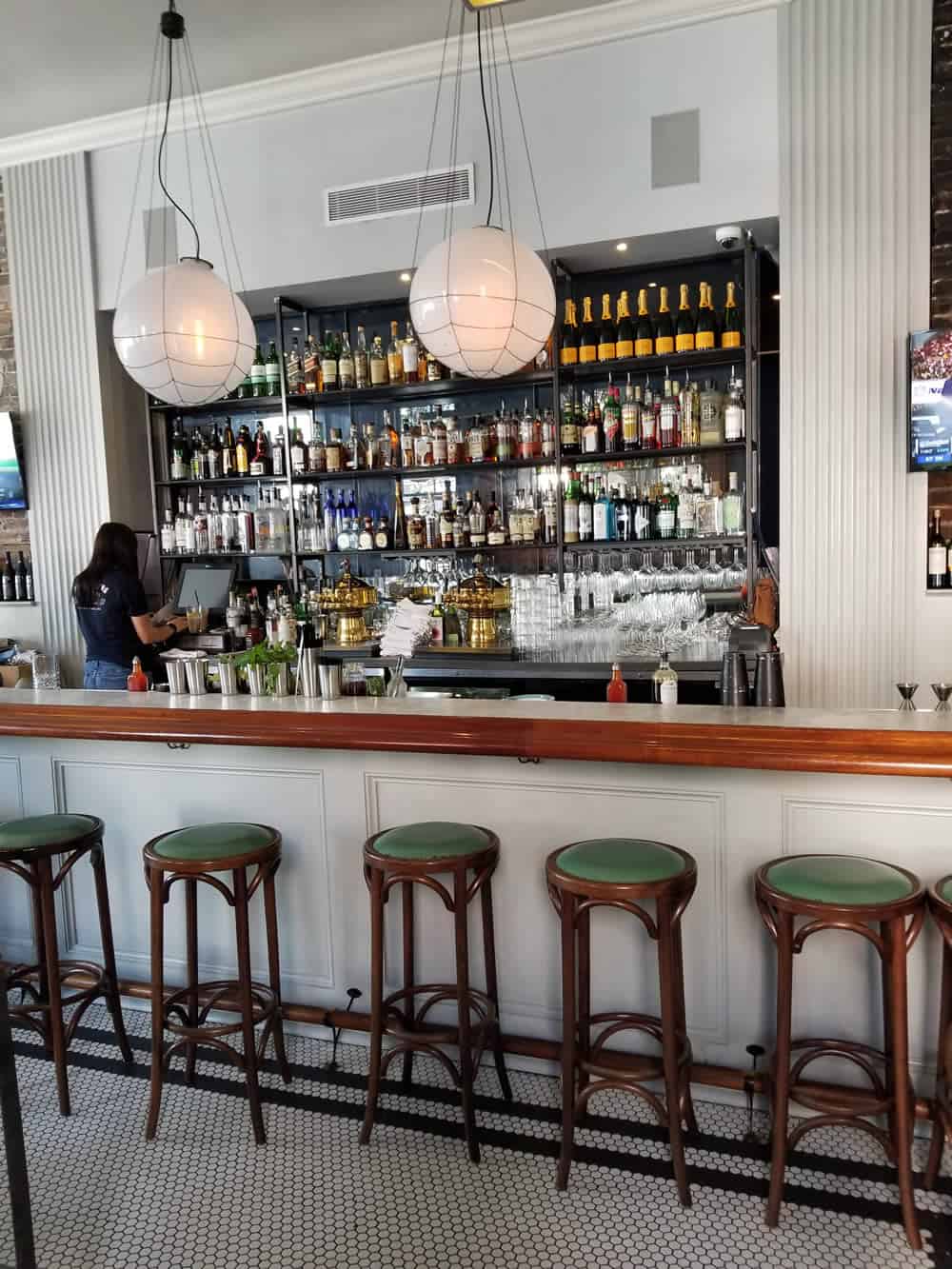 We enjoyed a few early cocktails, including some rather insane Bloody Marys, but the true star, as expected, are the oysters.
Their selection included Gulf Oysters from Louisiana, Blue Points from Delaware Bay in New Jersey, Beausoleil Oysters from Canada, a couple local options in Lowcountry Cups from Ace Basin and Single Lady's from Seabrook, as well as Canadian Salute Oysters.
Such a perfect way to start off your day, with such a fabulous brunch! We also shared amongst our group the Snapper Ceviche, Tuna Tartar, Shrimp Creole, Shrimp and Grits, the Lobster and King Crab Roll as well as a side of Geechie Boy Grits with Sweet Pepper Relish.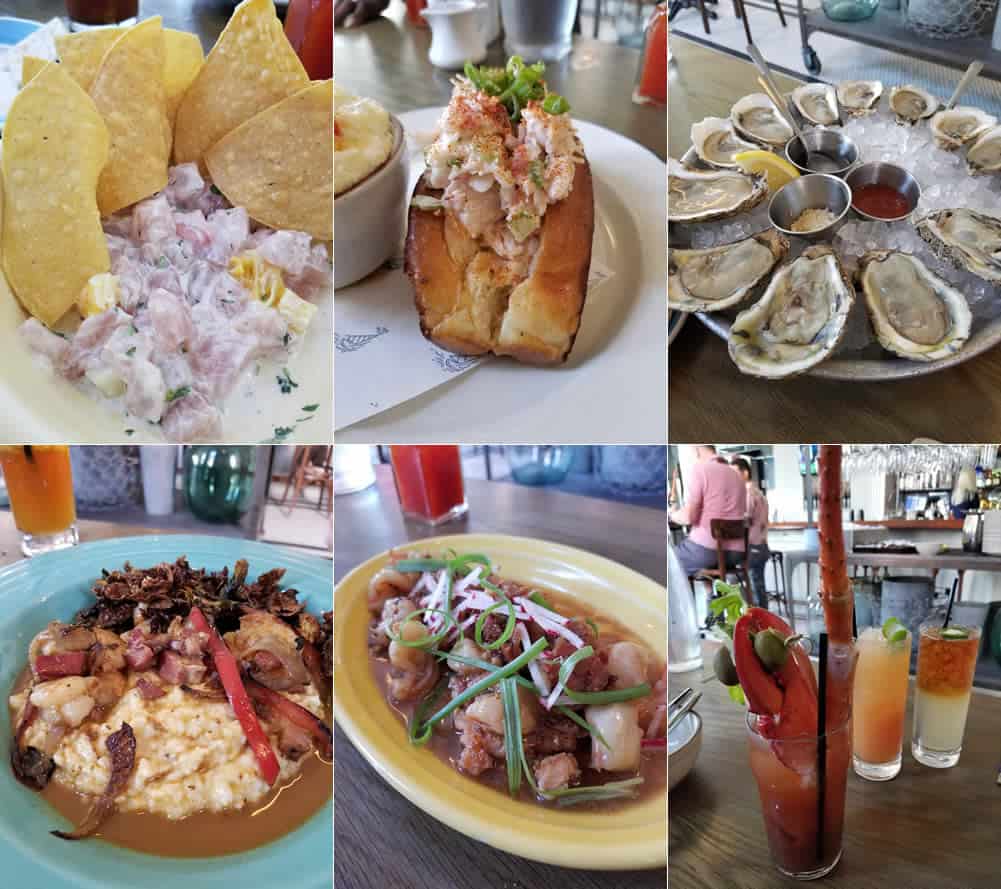 The Shrimp Creole was a revelation, so filled with flavor, as was the Lobster and King Crab Roll, which had everyone clamoring for the last bite. As for me, I could have easily ordered a second or even third round of oysters. Fantastic selection and reason enough to visit. Highly recommended.
Ms. Rose's Fine Food & Cocktails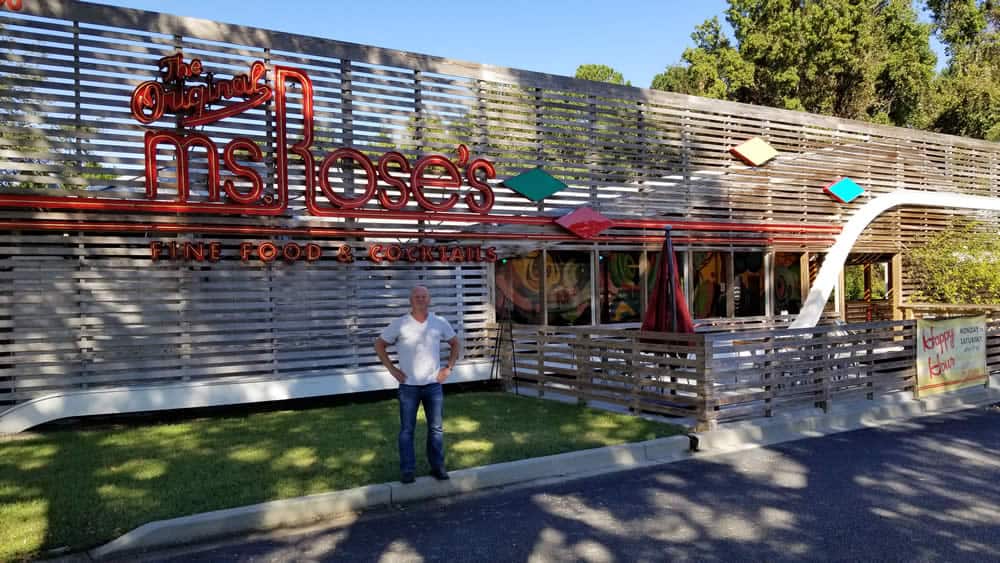 The Original Ms. Rose's Fine Food & Cocktails serves traditional Southern dishes with updated interpretations of comfort food favorites. A casual restaurant in the West Ashley area of Charleston, Ms. Rose's is the ultimate neighborhood hangout. Serving lunch, dinner and weekend brunch, the concept and menu are inspired by Ms. Rose's kitchen—a place where family, friends and neighbors congregate to eat, drink, laugh and tell stories in a funky-cool and inviting atmosphere.
We enjoyed a late brunch at Ms. Rose's at the tail end of our trip, on our way out of town the following Sunday. Talk about character!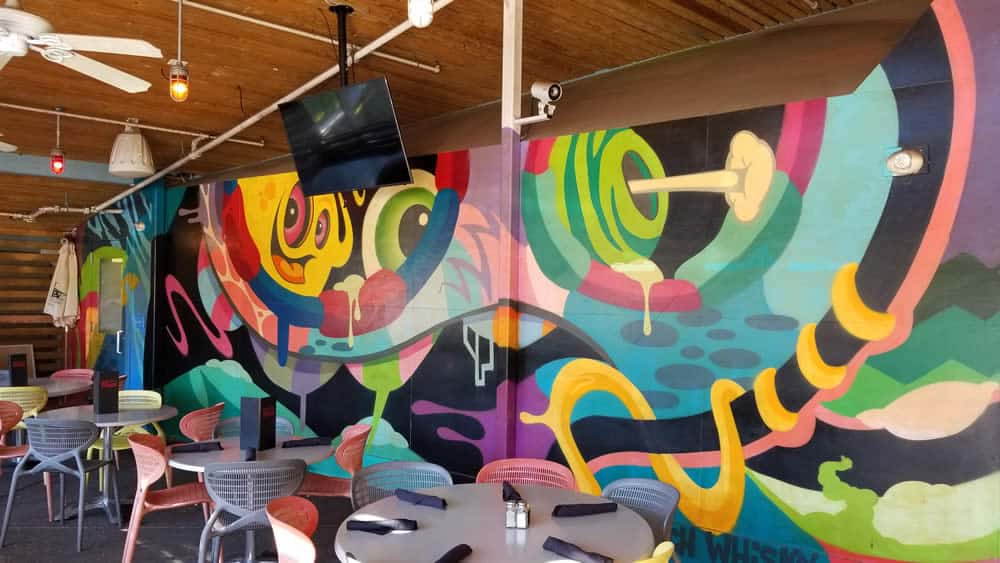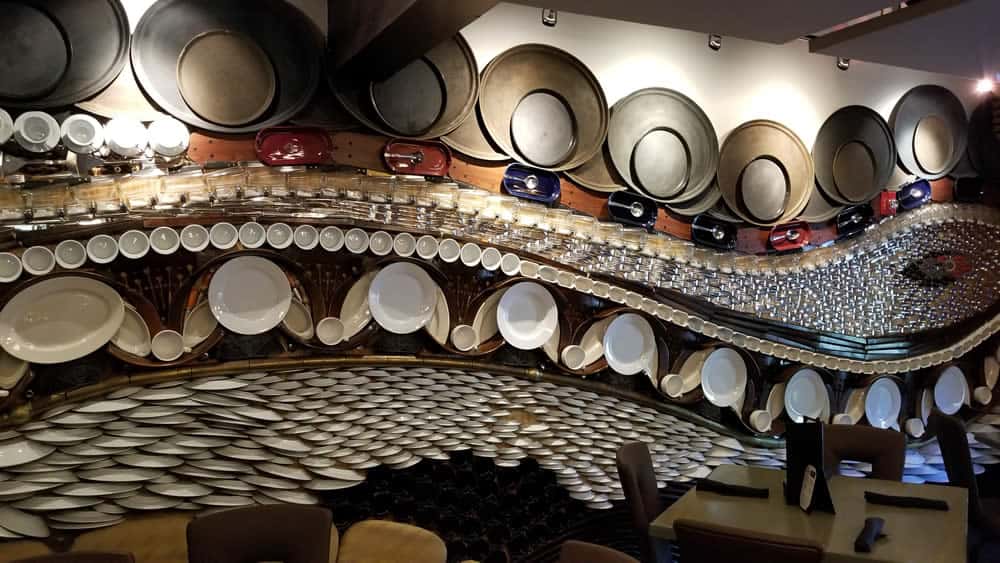 The restaurant boasts a huge wraparound bar with plenty of beers on tap, as well as a Bloody Mary bar that offers a Carolina Reaper vodka, which we of course had to try. You don't get Carolina Reaper vodka every day, my friends!
The food, of course, was stellar, as we've come to expect from all of our Lowcountry hosts.
We ordered up Fried Green Tomatoes, Shrimp and Grits, the Lowcountry Benedict and Rose's Fried Chicken with Tabasco Honey. The Fried Green Tomatoes were served with pimiento cheese and disappeared almost instantly from the table. Whoa!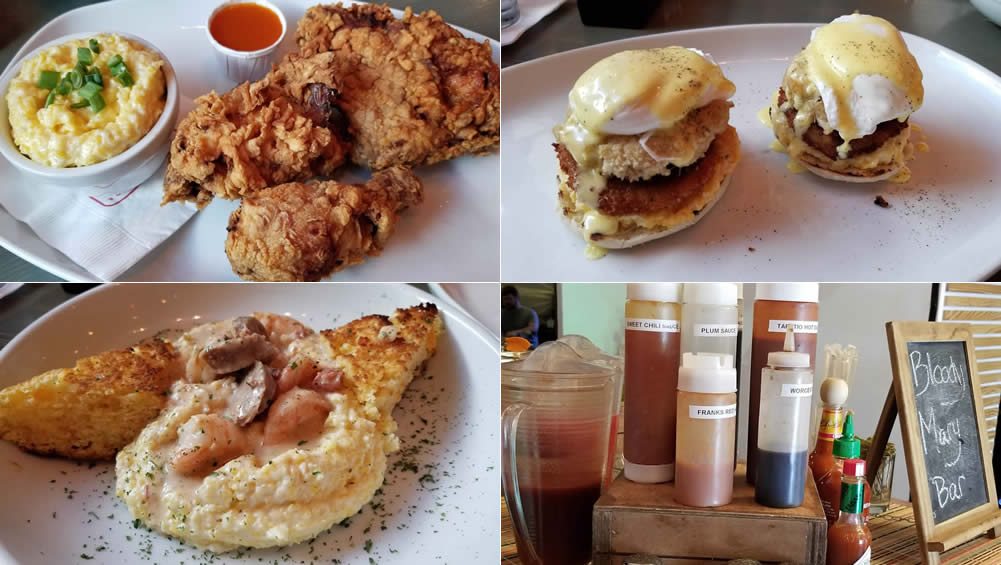 We all enjoyed the Shrimp and Grits and the Lowcountry Benedict, though the Fried Chicken was the show stealer here.
Dip a bit of that crunchy fried chicken in that sweet and tangy Tabasco Honey and dang! What a flavorful bit. It is definitely one you must try if you visit. So highly recommended, and such a fun atmosphere inside. Very inviting, quite accommodating.
Fun in the Lowcountry
One of the best parts of this trip was our visit in the middle of our Charleston trip to Edisto Island, South Carolina. We were lucky enough to be invited by a great friend of mine to stay with his Aunt Karyn. Aunt Karyn lives in the Lowcountry, and she happens to be a phenomenal cook.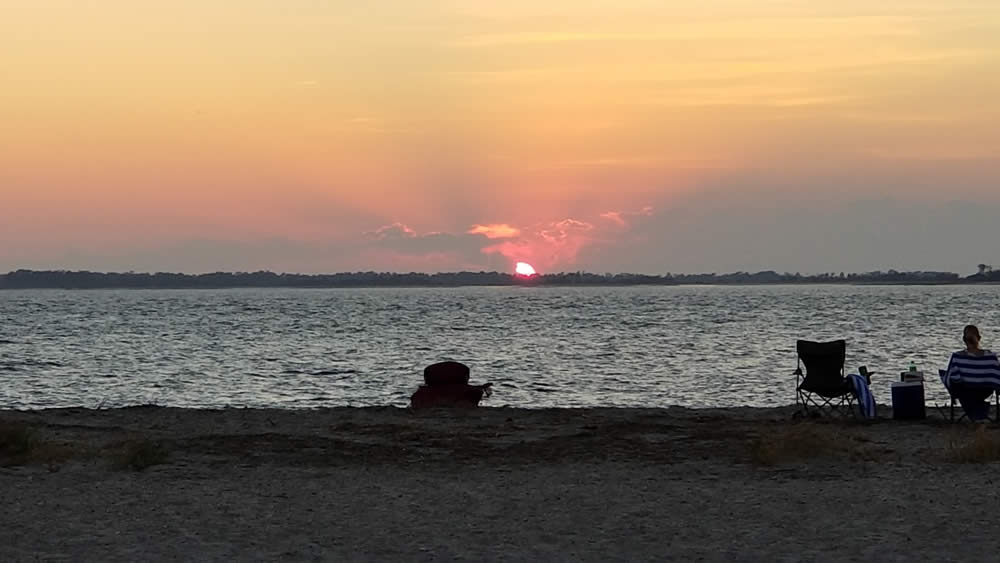 Aunt Karyn introduced us to some exciting Lowcountry fun and cooking. She booked us a shrimp boat, which we took out and sat in the warming sun while the captain dragged a net about the ocean floor. We only caught about a pound of shrimp, which we enjoyed later, but were shocked when the net trapped a 3-foot shark. It unfortunately ripped a hole in the captain's net. Lucky for the shark, we tossed it back into the sea.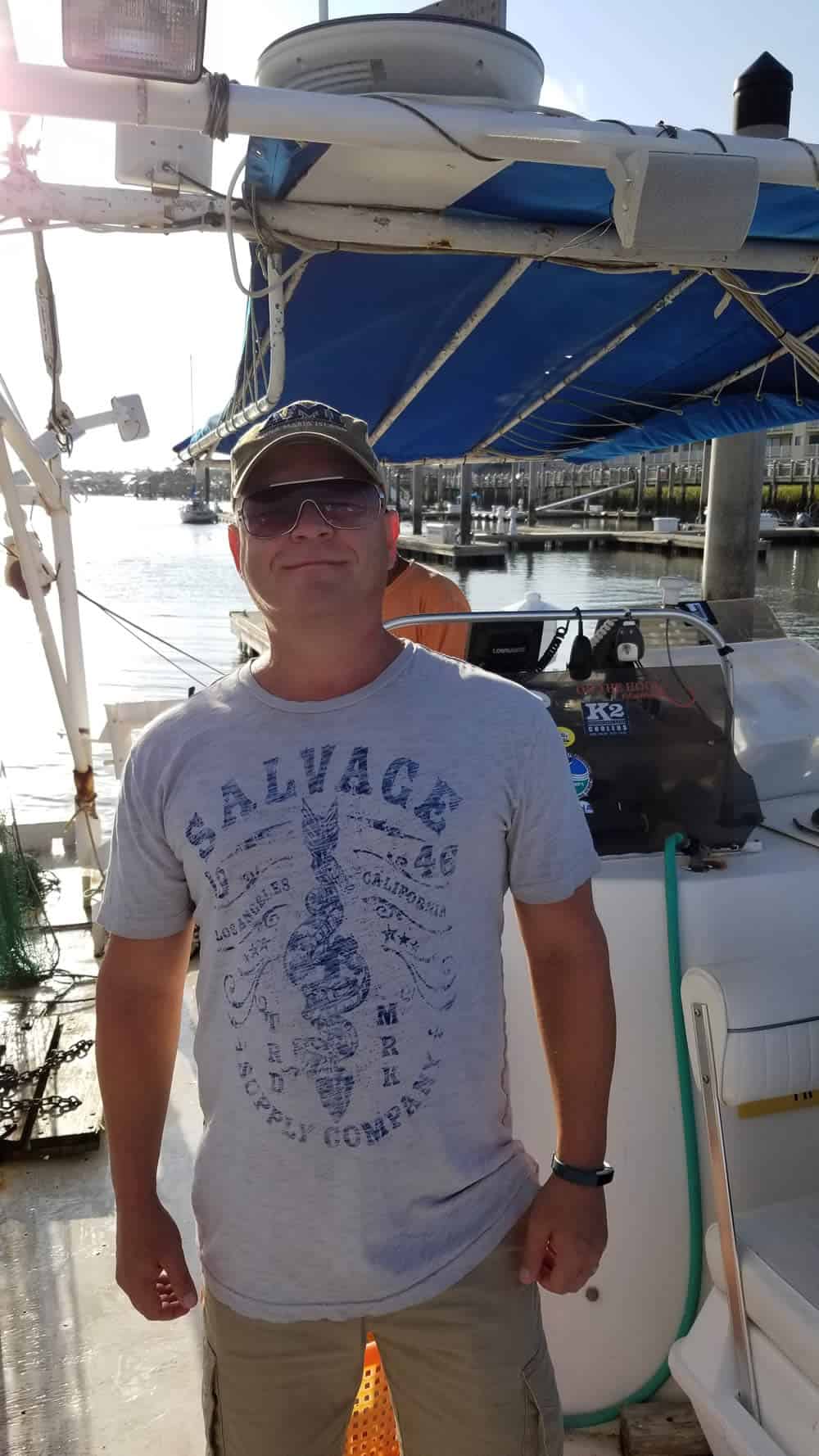 We enjoyed Aunt Karyn's crudo, some spiced up red snapper tacos, Beaufort Stew, boiled peanuts and so much more.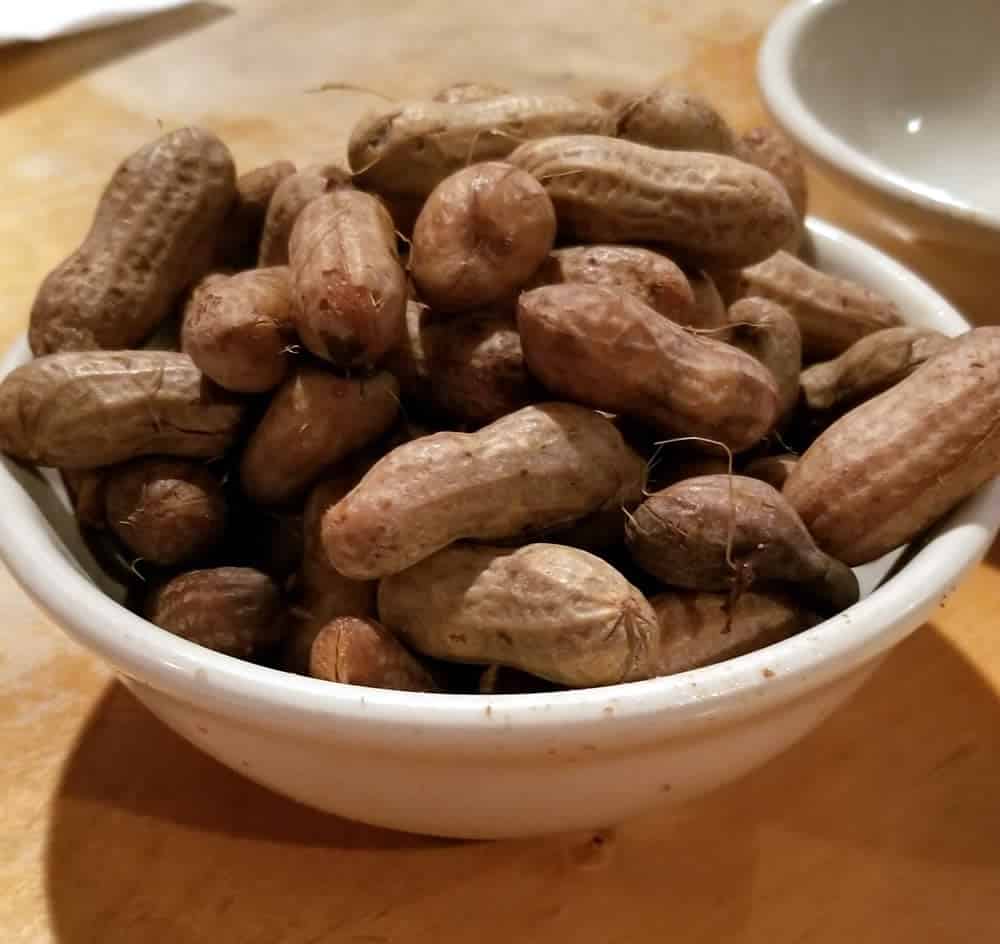 A total trip highlight was a visit to the Geechie Boy Mill on Edisto Island where I purchased homemade grits made from heirloom corn, among other things. I'm so hooked on top quality grits and can't wait to get cooking with my new stash.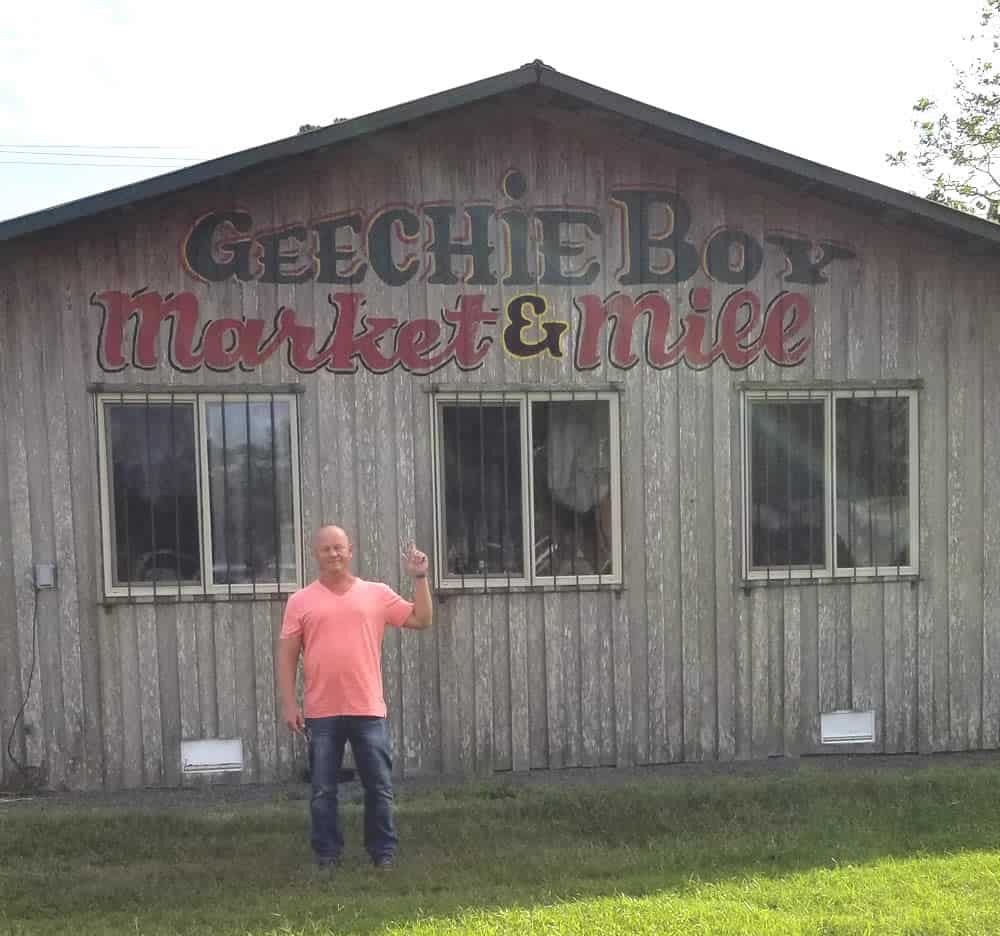 Shout out and a huge THANKS to you, Aunt Karyn, for the wonderful stay in Edisto Island. We all look forward to trying your Chicken Bog! And also super special thanks to my friends and travel companions, Angie and Natha, for such a great trip! You too, Patty!
A Bit about Charleston, South Carolina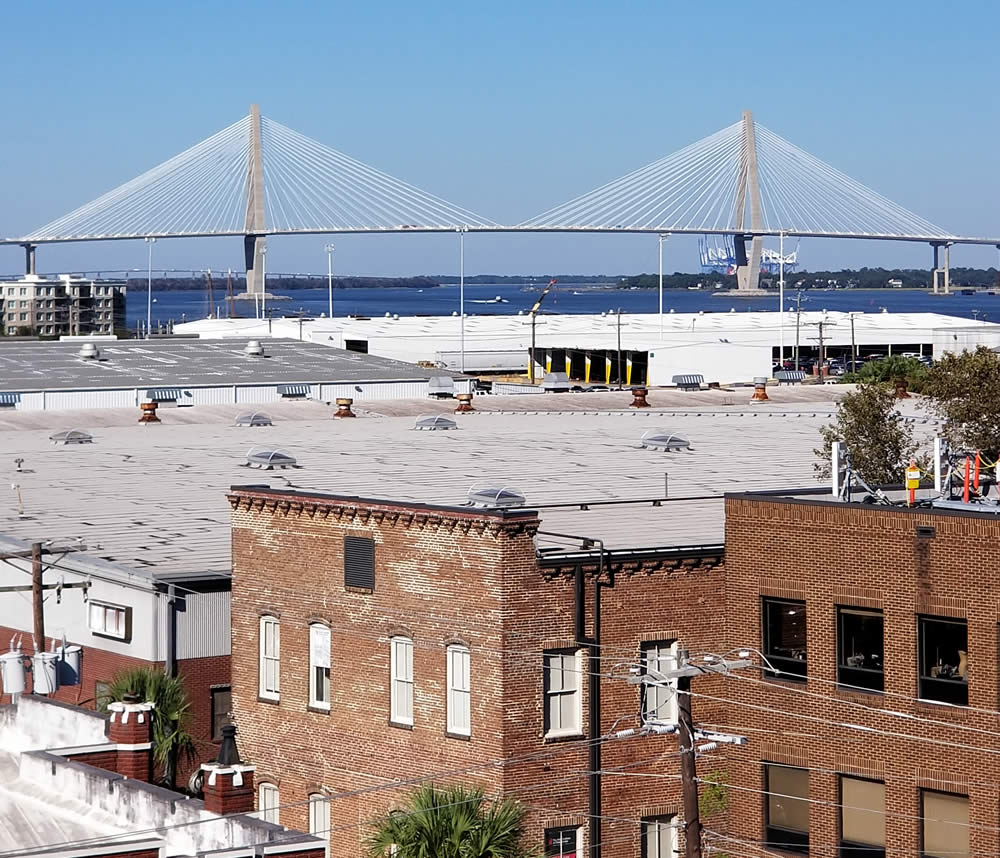 I'll finish things up with a quick talk about the city of Charleston itself. As a first time visitor, I have to say – I can't wait to go back. Charleston is rich with a long history, and the people were as friendly and welcoming as could be. You can walk all over the place and find yourself any number of nice bars or restaurants, and shopping galore.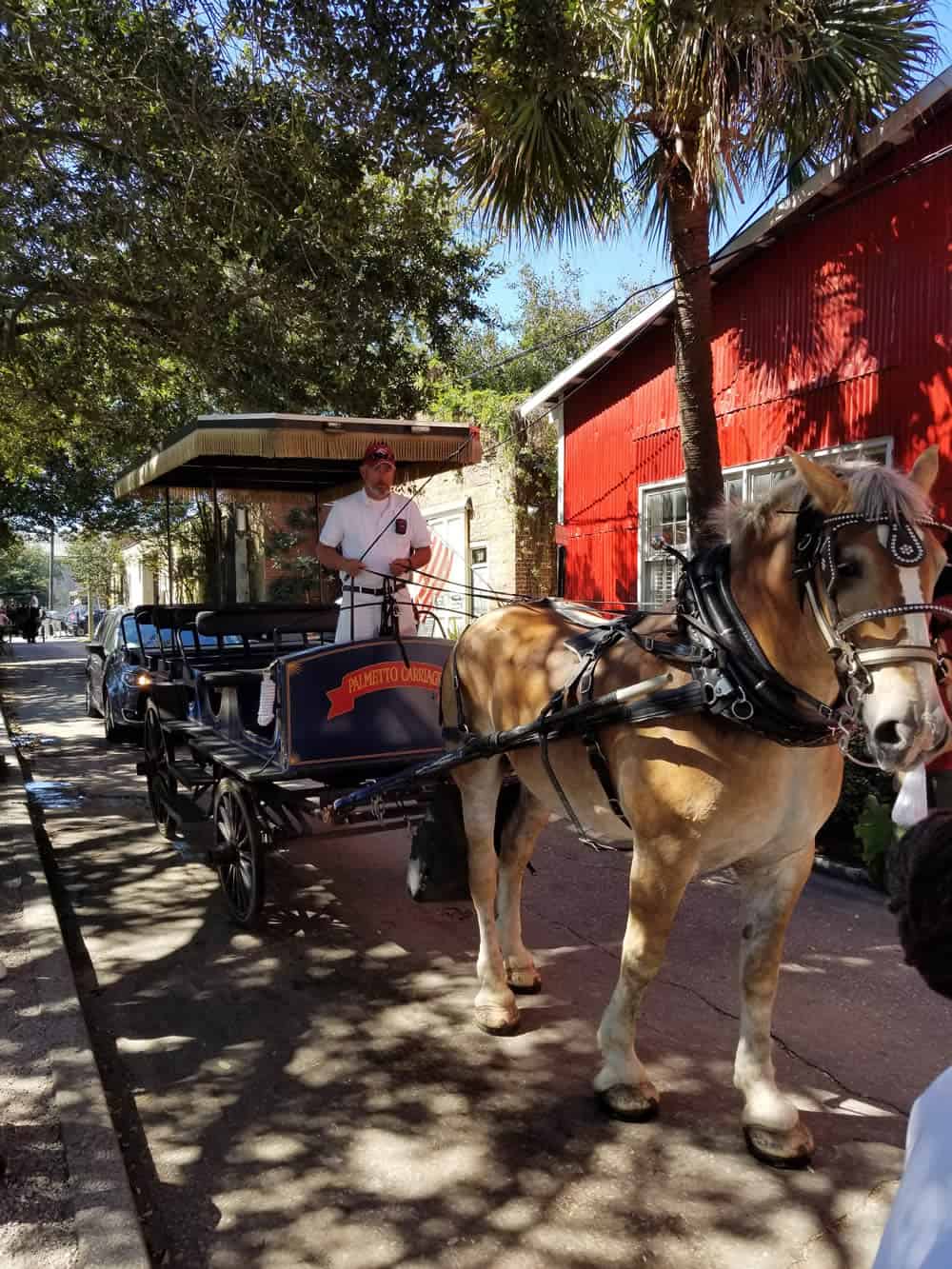 Try yourself a tour in one of the carriage rides and take a look at the charming downtown filled with antebellum mansions, historic landmarks and gorgeous parks.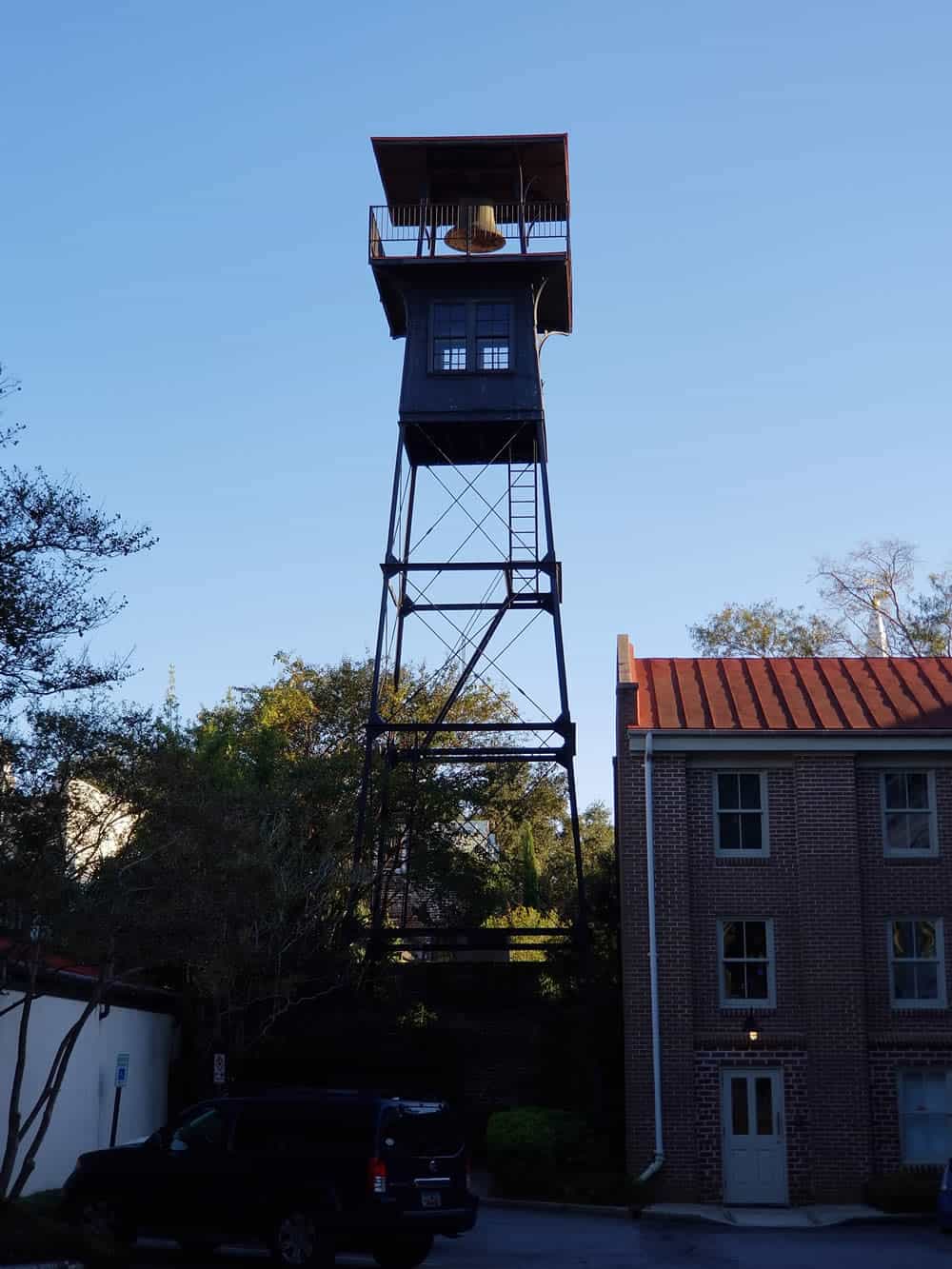 And especially try for yourself some of the local Lowcountry cooking. If you're a spicy food lover like me, you'll definitely enjoy it. It isn't "hot" spicy, just perfectly seasoned and flavorful "spicy".