Red Savina peppers are a type of chili pepper (habanero cultivar) known for their extreme spiciness, once the hottest pepper in the world. Learn more.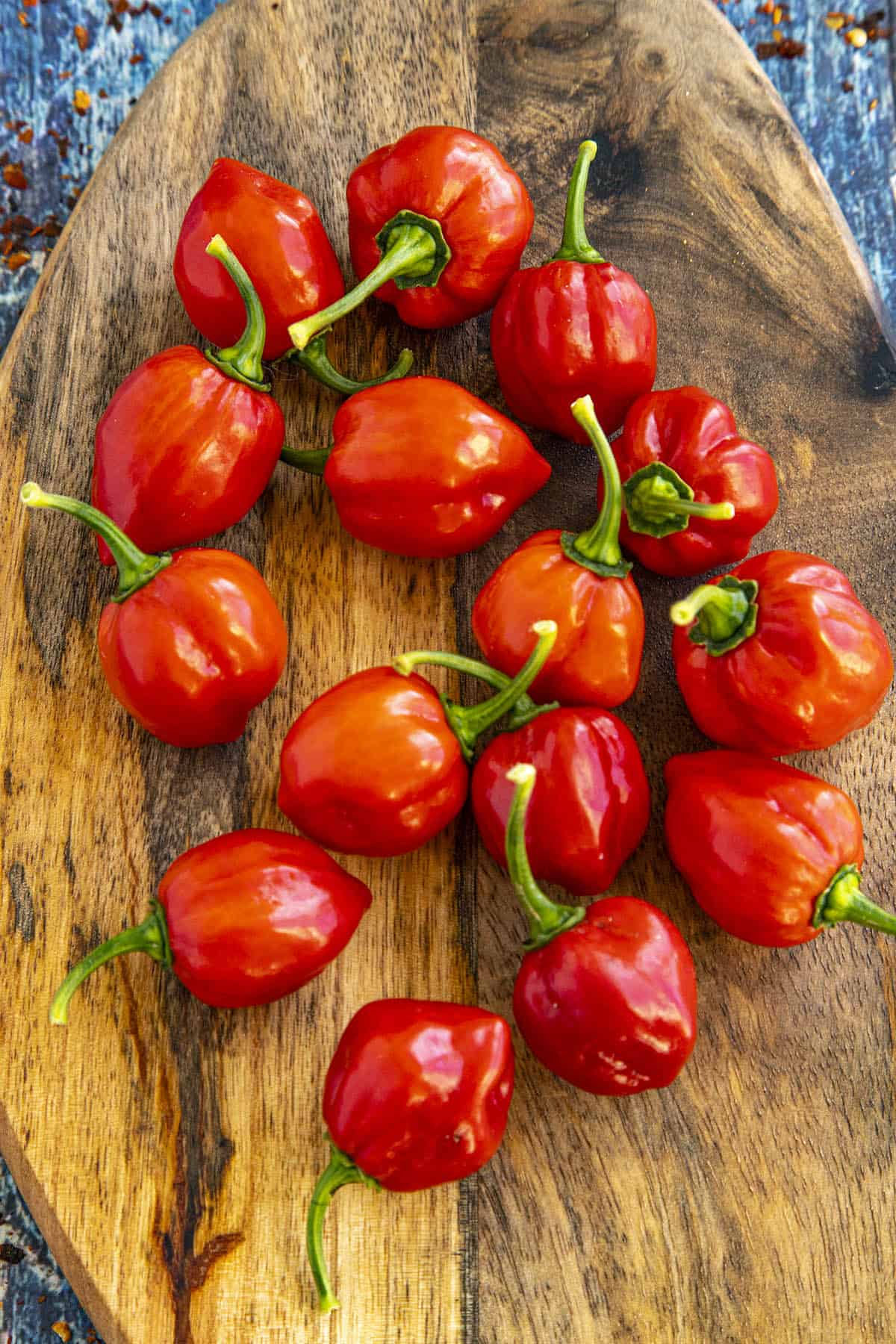 Red Savina Habanero Pepper
Scoville Heat Units: 200,000 - 580,000 SHU
Capsicum Chinense
The red savina pepper is a cultivar of the habanero. It once held the Guinness Record for the hottest chili pepper in the world, but was beaten by the Bhut Jolokia (Ghost Pepper), which trounced in heat.
The red savina was created by Frank Garcia of GNS Spices in Walnut, California. He discovered it in a patch of Caribbean Red Habanero peppers when he noticed a particular plant had thicker, hotter pods.
He selectively bred the red savina over a few years, resulting in the peppers we see today.
It was the first habanero pepper to receive USDA plant-protection certification, and it has even been one of the major ingredients involved in creating police-grade pepper sprays - though for culinary use it often turns up in somewhat-safer chili powder and hot sauces.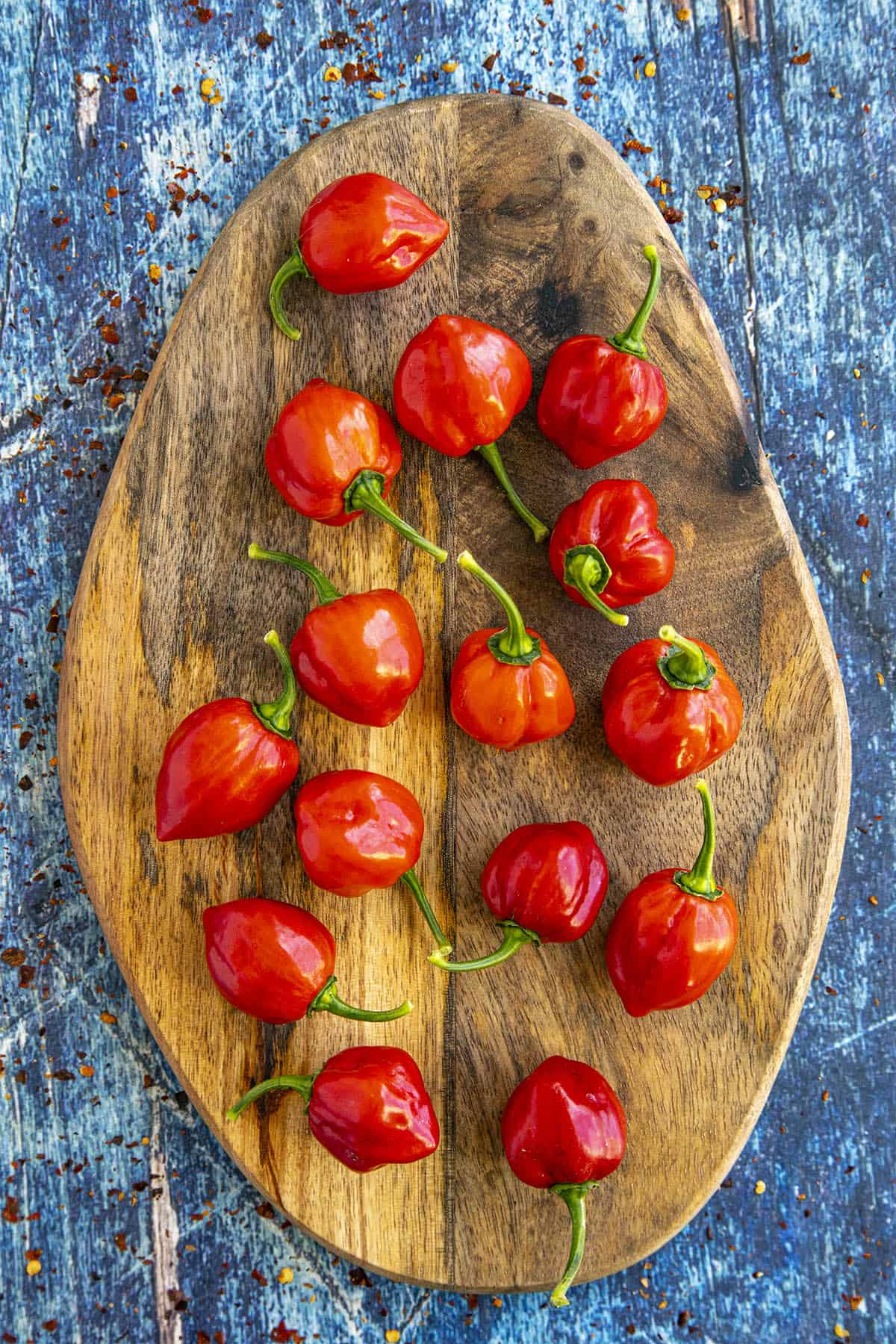 How Hot is the Red Savina?
Red Savina peppers are extraordinarily hot, measuring between 350,000 and 577,000 Scoville Heat Units (SHU). This places them well above the heat level of a typical habanero pepper, which ranges from 100,000 to 350,000 SHU.
In 1994, Red Savina peppers were officially recognized as the world's hottest pepper by the Guinness World Records, surpassing the previous record-holder, the habanero pepper.
Red Savina Appearance
The peppers are small and usually about 1-2 inches in length, though they can grow larger. They mature to a vibrant, fiery red color, distinguishing them from the green or orange hues of other habanero varieties.
It is a robust fruit, with up to 50 fruits appearing per pepper plant.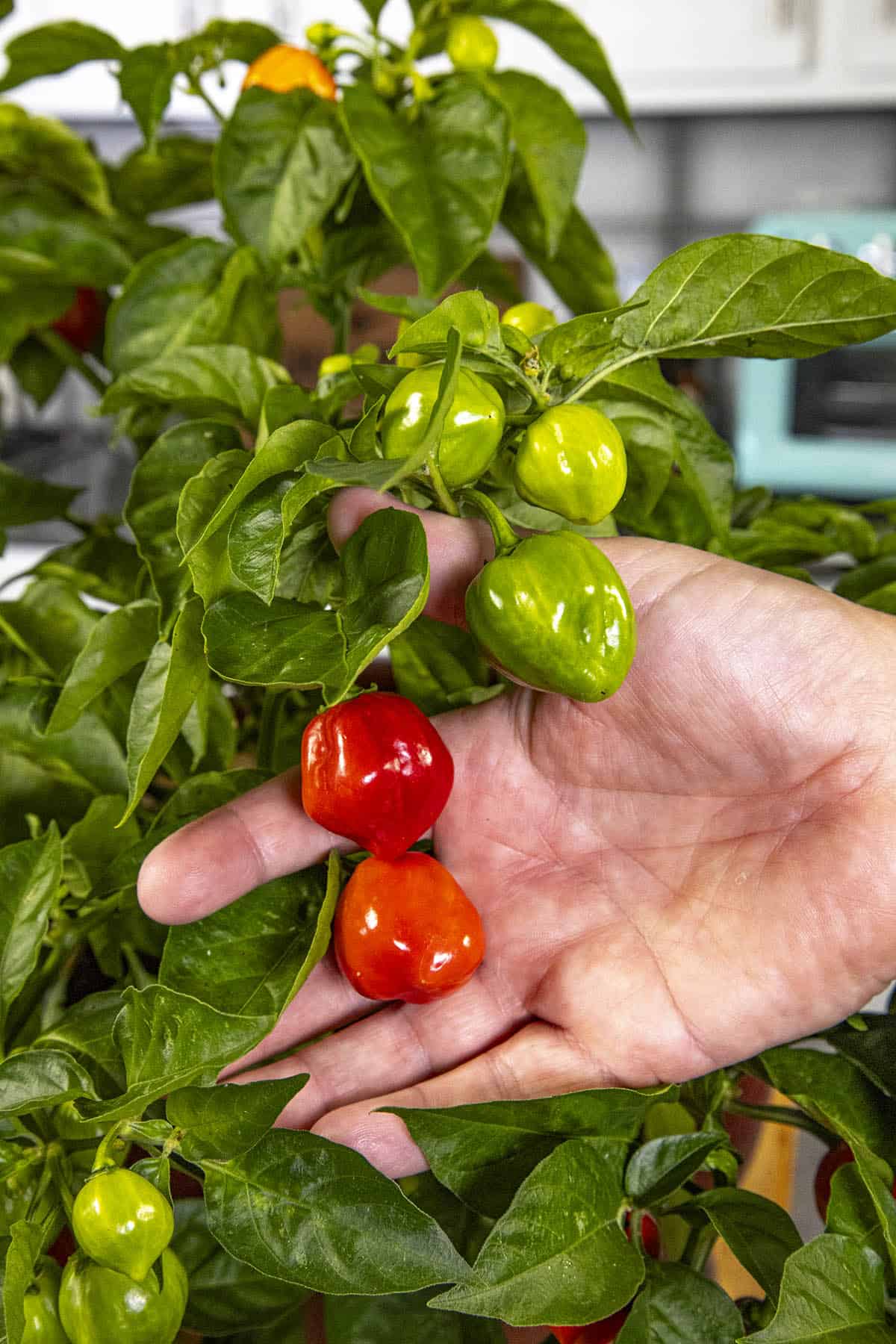 What Does the Red Savina Taste Like?
Red Savina peppers are not just about heat; they also offer a very fruity, citrus-like flavor with a slightly sweet undertone.
This flavor profile, along with their searing spiciness, makes them popular for adding a complex and fiery kick to dishes and hot sauces.
The peppers are not usually eaten raw because of their extreme spiciness, but are used sparingly in various dishes, such as salsas, marinades, and hot sauces, for potent heat and flavor infusion.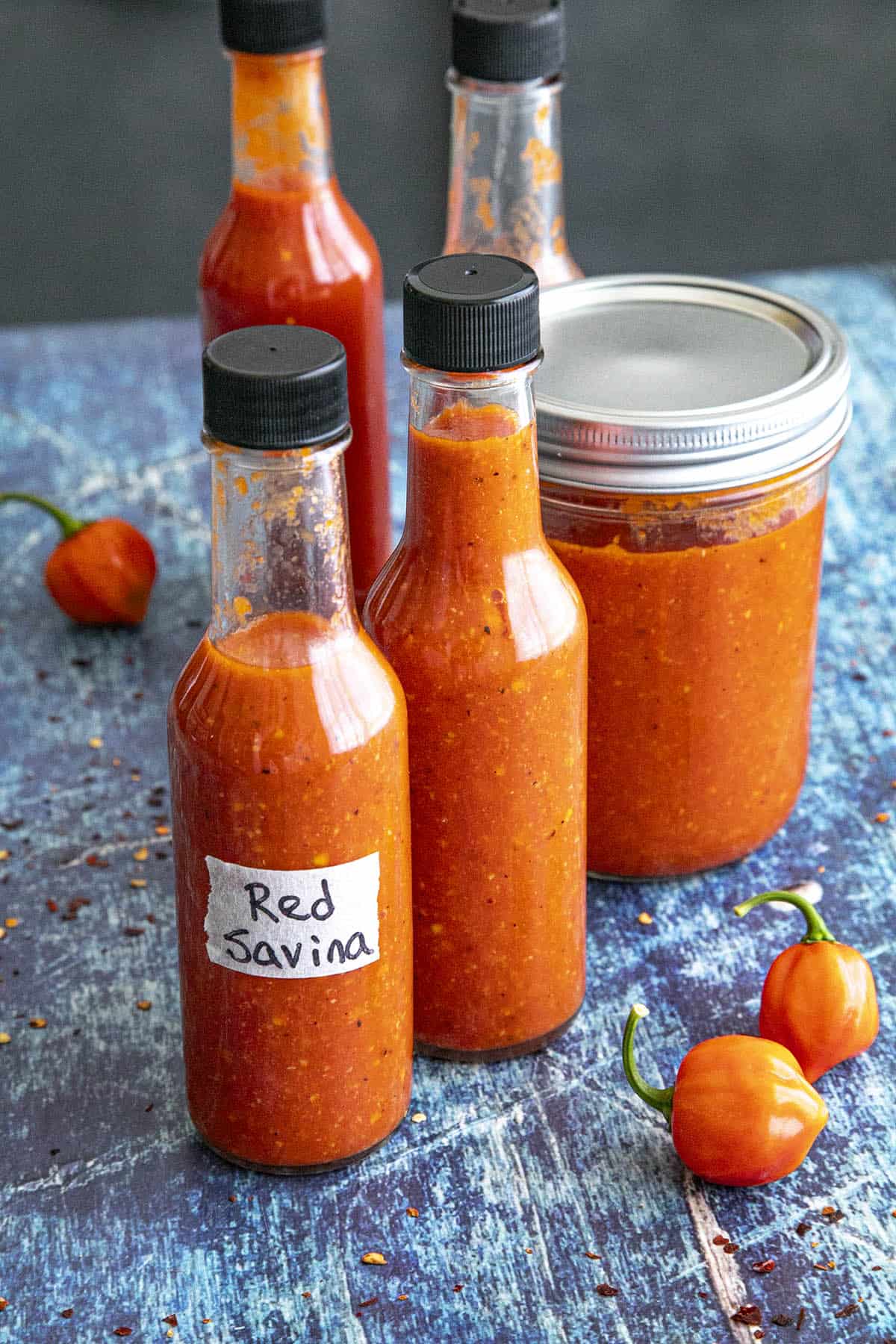 Try my Red Savina Habanero Hot Sauce recipe.