Learn more about the anatomy of chili peppers with this useful illustration of the insides of a chili pepper complete anatomy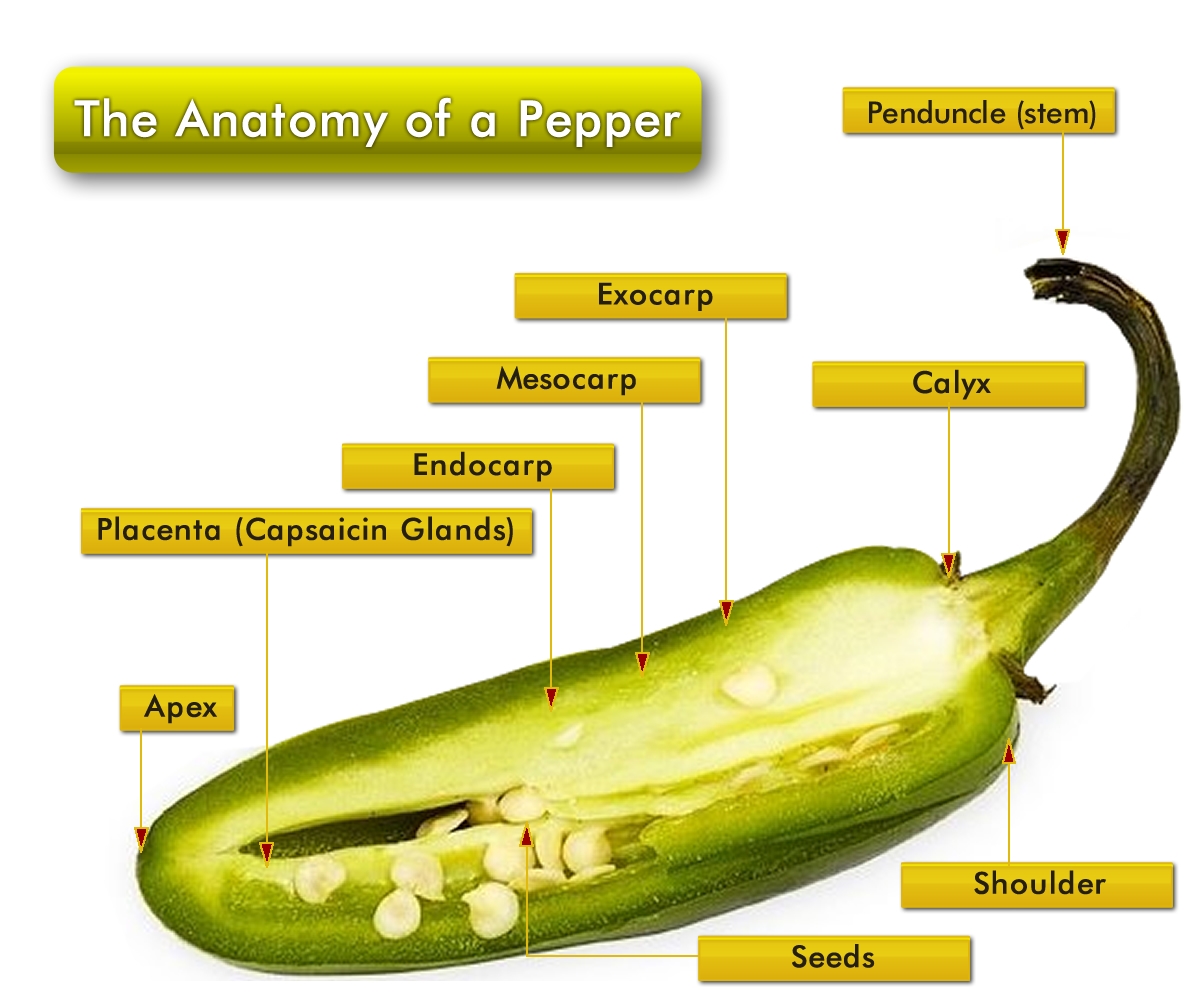 Chili peppers have an interesting anatomy. The parts of the chili pepper include the following:
Penduncle (Stem). This is the stem of the chili pepper that attaches to the plant.
Calyx. This is leftover from the flowers of the chili pepper plant that grow into chili peppers.
Shoulder.
Exocarp. The outer skin of the pepper.
Mesocarp. The fleshier inner skin of the pepper.
Endocarp. This is the inner portion of the pepper that surrounds the seeds.
Placenta/Capsaicin Glands. This is where capsaicin is produced, the chemical that makes chili peppers hot. It is often incorrectly reported that chili pepper heat is in the seeds, but this is false.
Apex. The tip of the pepper.
Seeds.