Andouille sausage is a popular smoked sausage commonly used in Creole and Cajun cuisine, originally from France, usually made from pork. Learn more about it.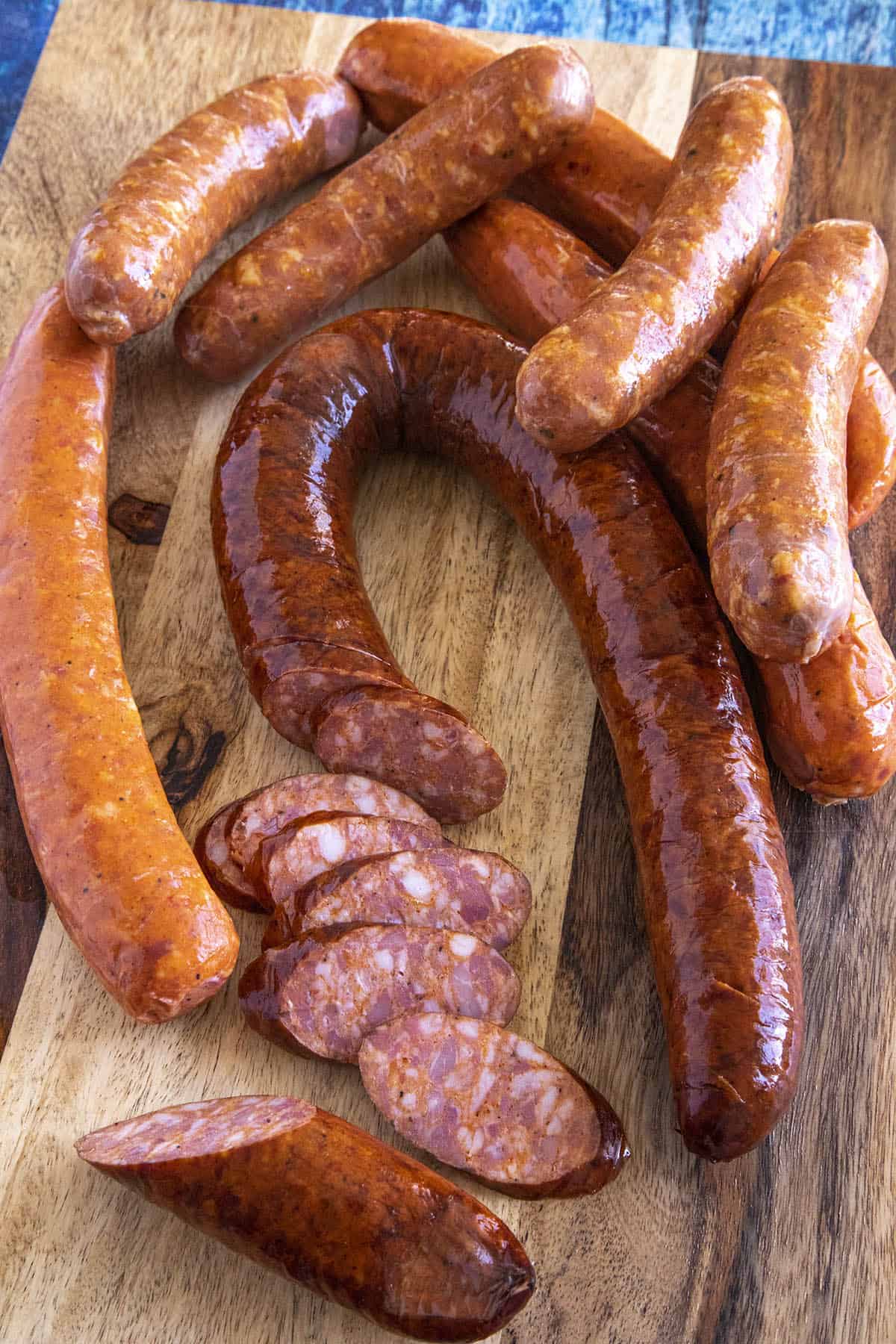 What is Andouille Sausage?
Andouille sausage is a smoked sausage made from pork meat, fat, salt, garlic, and other spices that originated in France. It is heavily smoked, which gives it a smoky flavor and a firm, chewy texture.
It is a popular ingredient commonly used in Creole and Cajun cuisine, with a distinctive flavor and texture that makes it a favorite among sausage lovers.
You'll find many different brands of andouille offered, from small local farm producers to large food manufacturers. It's popular in dishes like gumbo and jambalaya, red beans and rice, and for adding flavor to collard greens and many other recipes.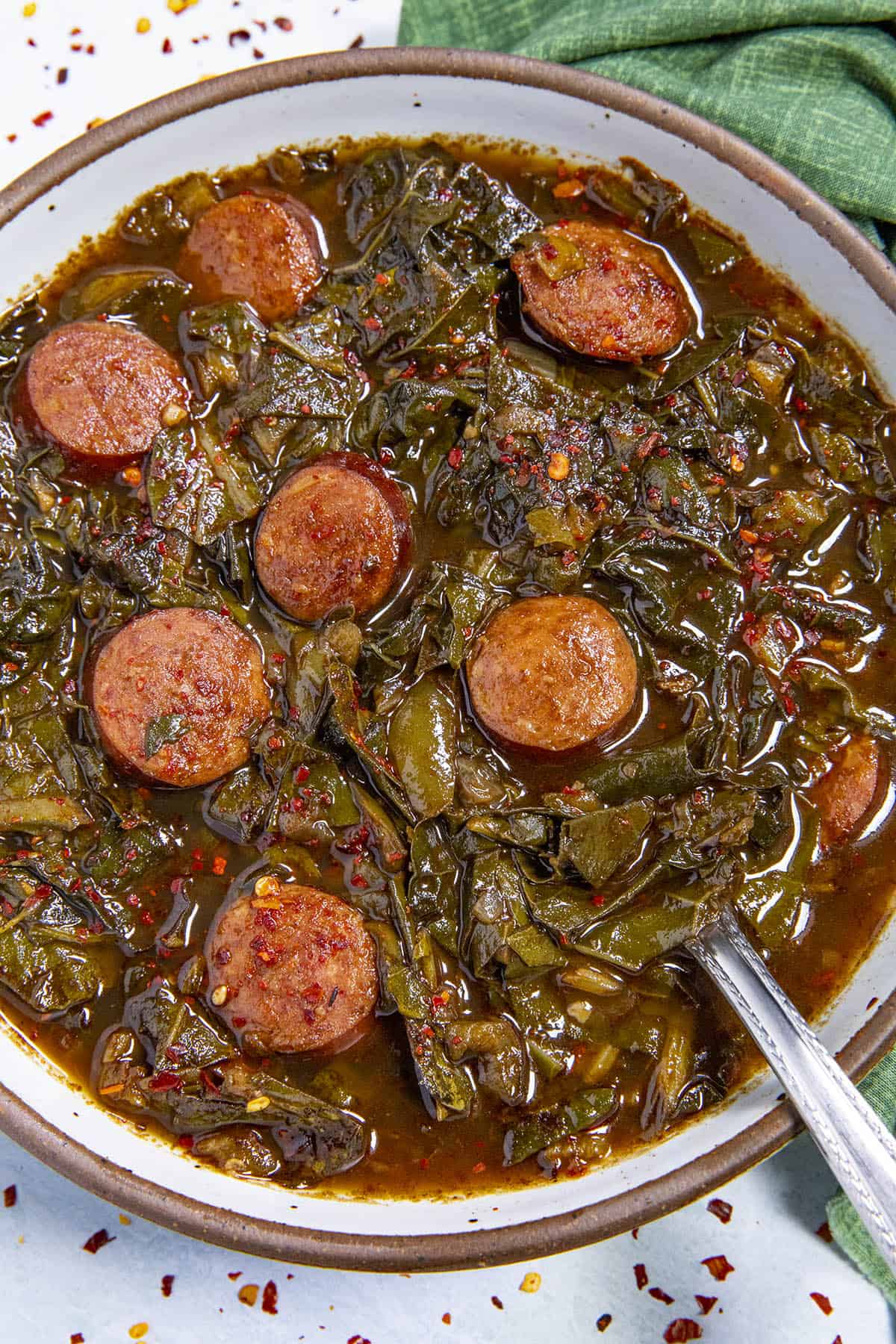 Where Did Andouille Come From?
Andouille sausage originated in France, particularly in the Brittany and Normandy regions. The sausage was traditionally made from pork intestines and stomach lining, which were stuffed with ground pork and other ingredients.
The sausage was then smoked over a wood fire, which gave it its distinctive smoky flavor.
What's in Andouille Sausage?
The ingredients of andouille sausage can vary based on the region, but the core ingredients typically include pork meat, fat, salt, garlic, and other spices like paprika, cayenne pepper, and thyme.
Some recipes also call for onions, celery, and other vegetables to be added to the mix. The sausage is typically stuffed into natural casings and then smoked over a wood fire.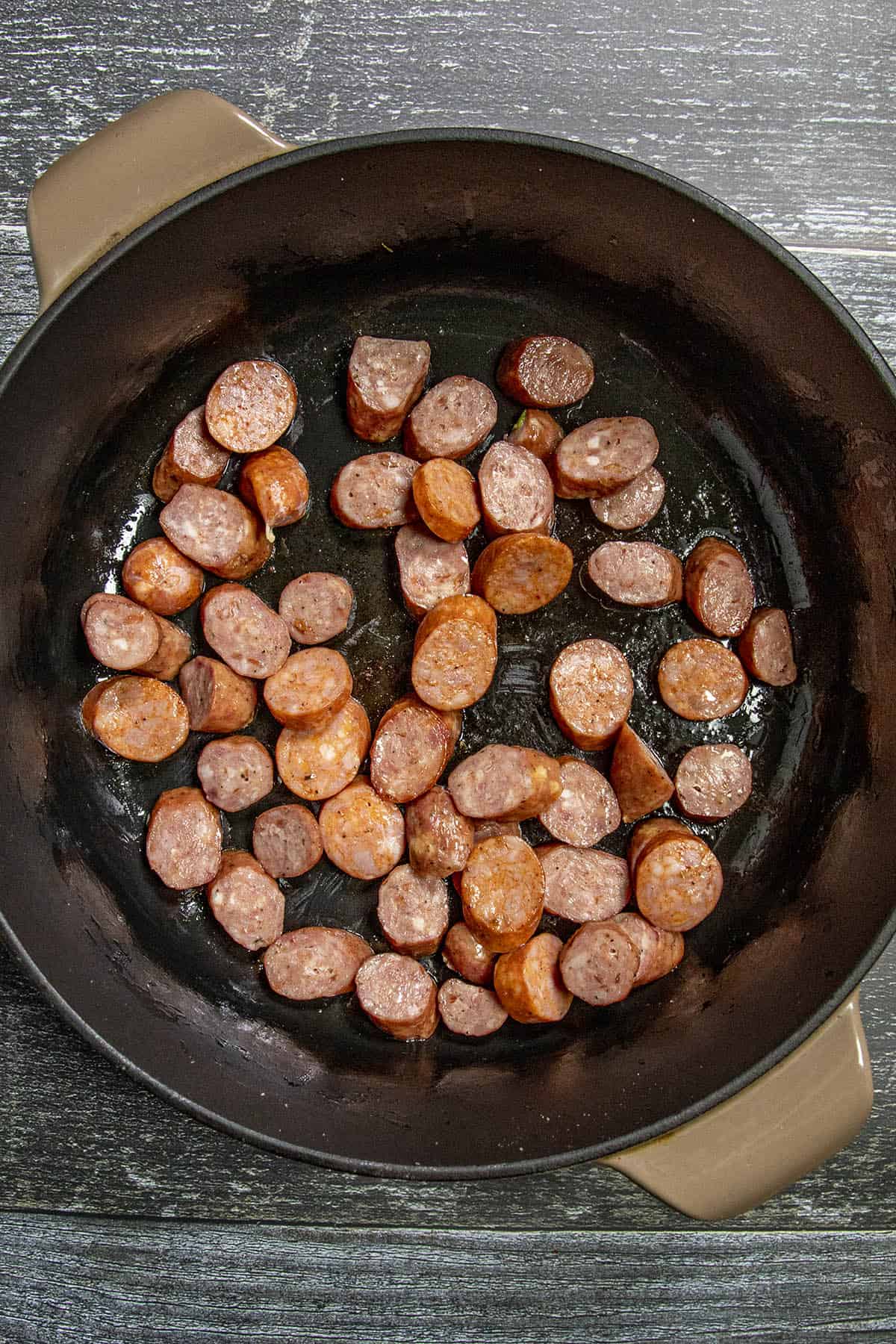 What Kind of Meat is Andouille?
Andouille sausage is typically made from pork meat, including lean cuts like shoulder and ham, as well as fattier cuts like bacon and pork belly.
The meat is ground or chopped and then mixed with other ingredients like garlic and spices before being stuffed into casings and smoked.
What Does Andouille Taste Like?
Andouille sausage has a distinct flavor that is smoky, spicy, and savory. The smoke flavor comes from the smoking process, while the spiciness comes from ingredients like cayenne pepper and paprika.
The sausage has a firm, chewy texture that adds to its appeal.
Andouille Pronunciation
How do you pronounce "andouille"? The pronunciation of andouille sausage can be a bit tricky for non-native speakers. The correct pronunciation is "ahn-doo-ee" or "ahn-doo-ey." The "l" at the end of the word is silent.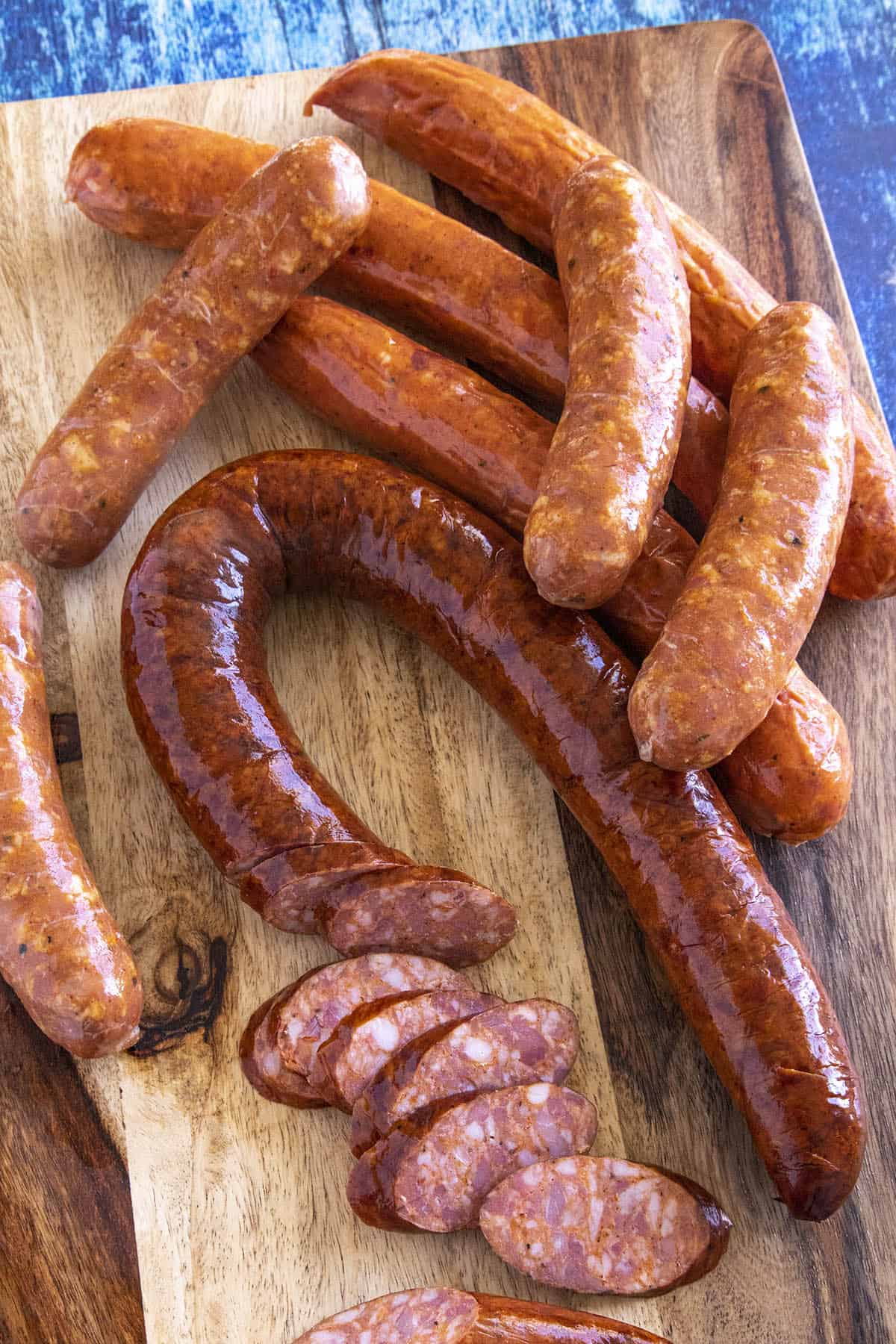 Andouille Sausage Substitutes
If you can't find andouille sausage in your local grocery store, there are some substitutes that you can use. Smoked ham is a popular substitute that has a similar spicy flavor and texture.
Kielbasa sausage is another option that has a milder flavor and a firmer texture. You can also use smoked paprika or liquid smoke to add a smoky flavor to dishes that call for andouille sausage.
Andouille Sausage Recipes
Andouille sausage can be used in a variety of dishes, including gumbo, jambalaya, and red beans and rice. Try some of my recipes that highlight the flavor of andouille.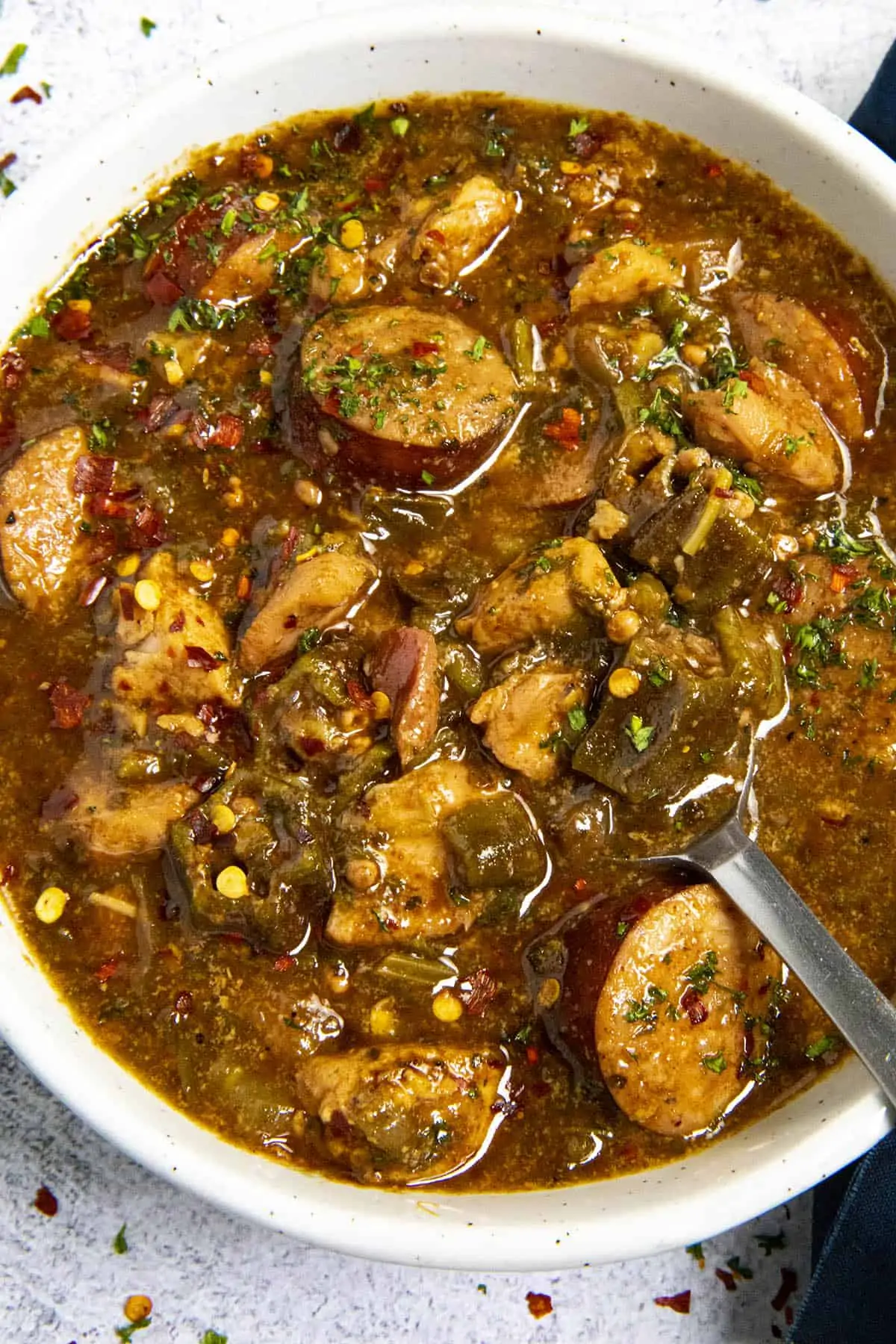 Got any questions? Contact me any time!