Hungarian piros arany, or "red gold", is a classic chili paste made from Hungarian chilies known for its vibrant color, essential to Hungarian cuisine. Learn all about it.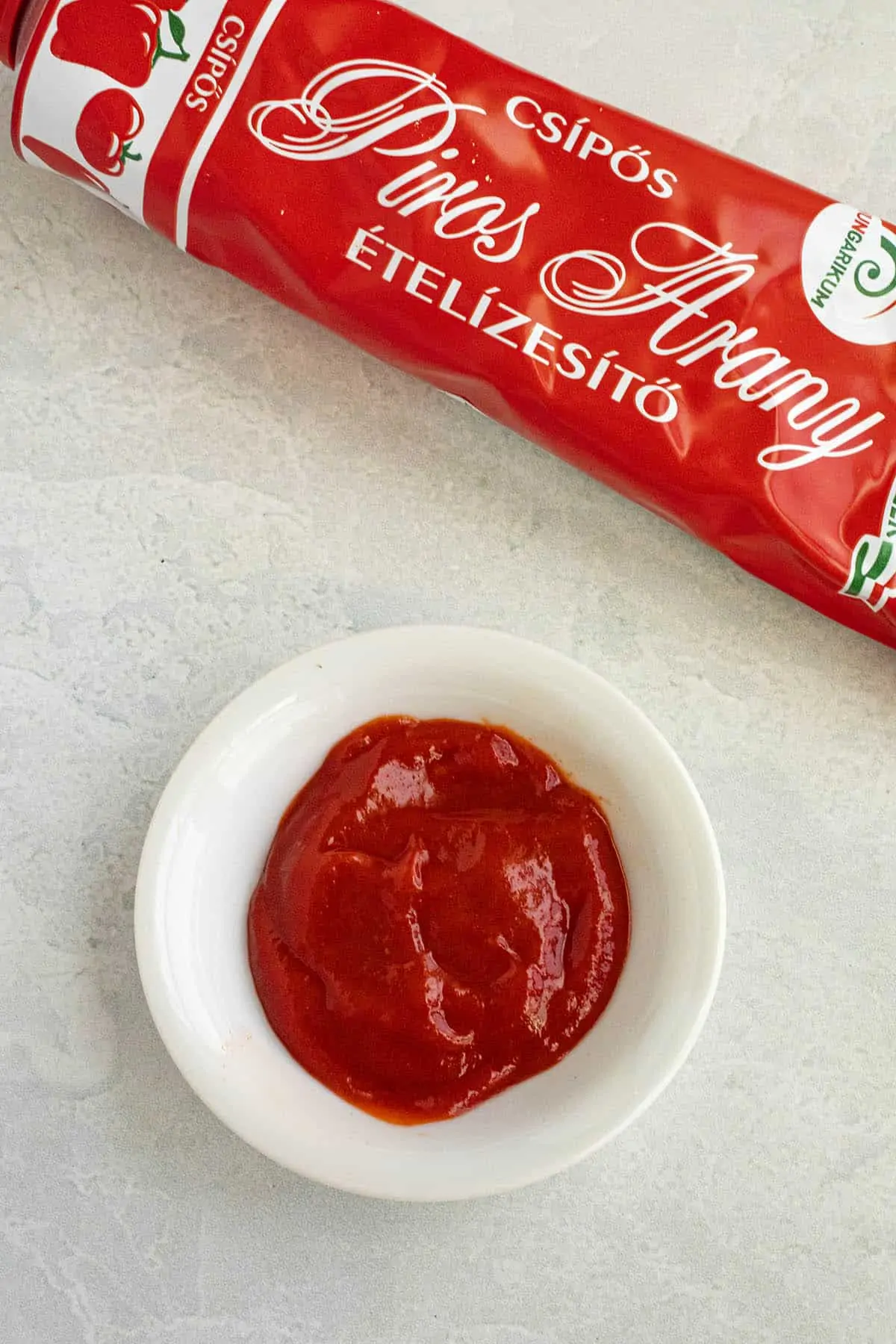 Hungary, also known as the 'pantry of Europe', is famous for its amazingly fresh ingredients and rich, complex cuisine. It is where modern eating habits meet with centuries old traditions to give birth to a unique line of food that will leave you satisfied yet yearning for more.
One of the prime ingredients that is used very frequently in many Hungarian dishes is Piros Arany.
For any fans of everything spicy and tangy, this wonderful chili paste is a must to know about and have in your pantry.
What is Piros Arany?
The term 'Piros Arany' literally translates to 'Red Gold'. This refers to the gorgeous and rich red-gold color this spicy paste imparts on the foods that it is added to. If you are looking to add lots of flavor, heat and color to your favorite curries stews, and soups, then Piros Arany is the perfect vessel to do this through.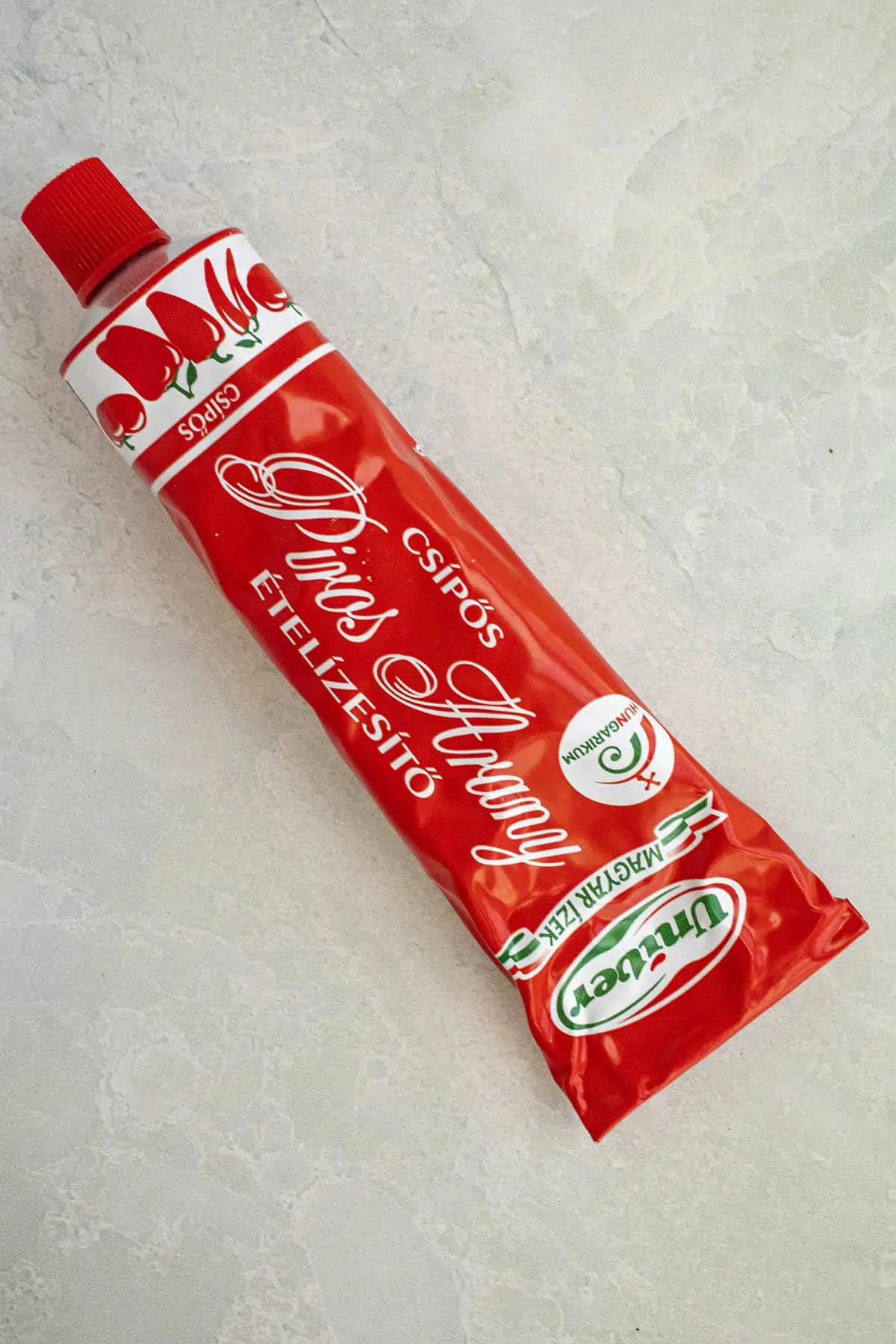 Is Piros Arany Spicy?
Piros Arany is made from a fresh, hot peppers, so it is understandable that it certainly has a decent amount of kick to it. It can go up to 1900 Scoville Heat Units in terms of the heat level.
Along with the spiciness factor, the crimson paste also has an incredibly eye catching crimson color and an equally stunning aromatic flavor that has become a classic taste in Hungarian dishes and cooking.
How to Use Piros Arany?
As mentioned, Piros Arany is Hungarian in origin which is why it is such a popular and commonly used ingredient in many Hungarian foods.
It is used in traditional and famous Hungarian dishes like goulash as well as stews, soups, and curries to give it a gorgeous reddish hue as well as a spicy, aromatic taste. But the applications of this delicious chili paste do not end there. You can use this versatile ingredient as a topping on almost anything- from pizzas and pasta, to toasts and sandwiches.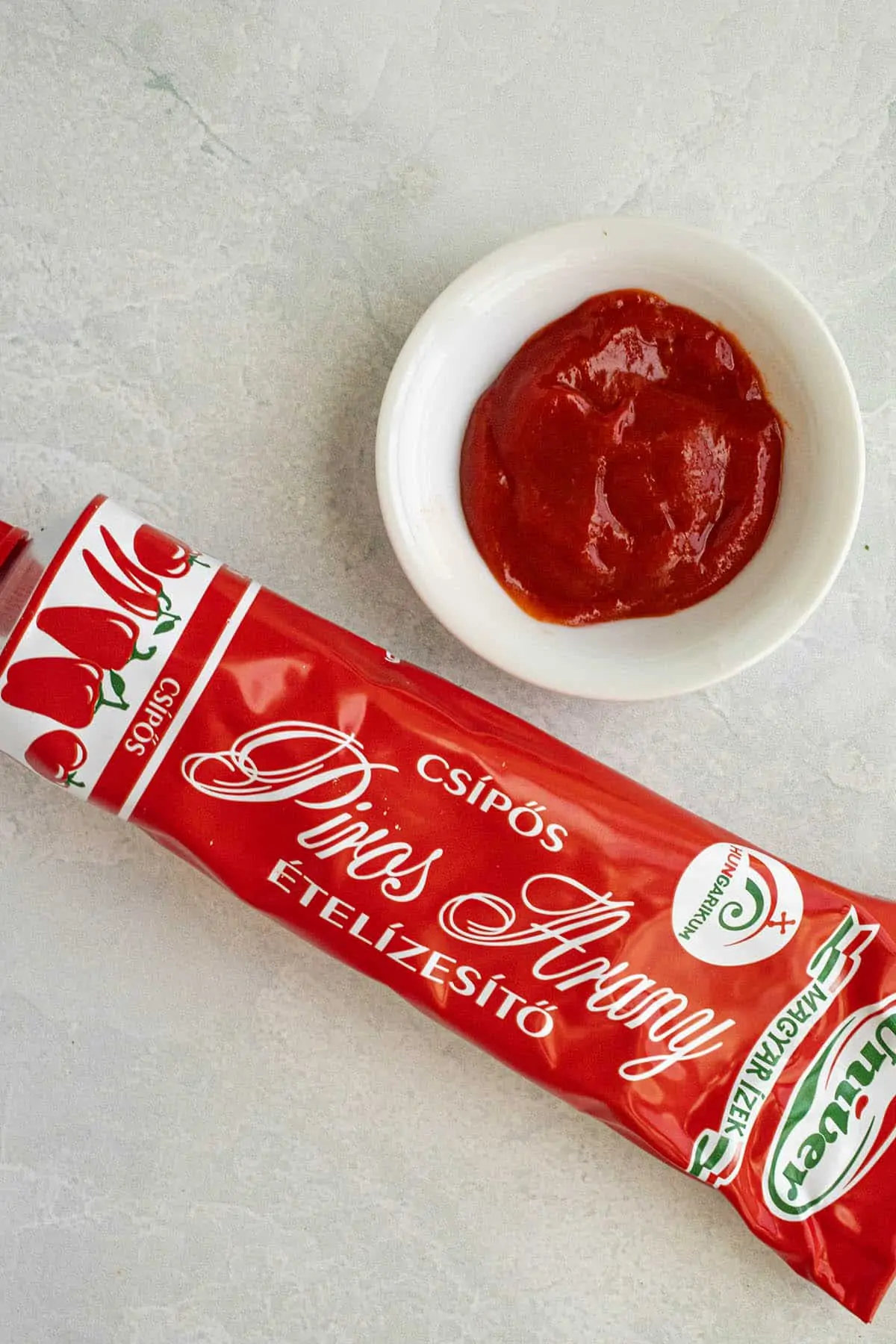 Where to Buy Piros Arany?
Piros Arany is typically available as a paste in a tube. You can find it either in some grocery stores or order it online through the various Hungarian websites or even through Amazon. There are many Hungaraian specialty stores that sell it.
How to Make Piros Arany?
In case you are unable to find Piros Arany in your area or find yourself short of the time needed to purchase it, you can try making your own at home. Crush up dried red hot chili peppers and turn it into a paste like consistency to have some fresh, homemade Piros Arany at home.
What is a Substitute for Piros Arany?
Piros Arany can be considered to be a paste version of Hungarian Paprika, so if you have the latter available, you can use it as a substitute. Other forms of paprika may also work if you are looking for a quick replacement.
If you are looking for a replacement for the paste-like texture that it provides, you can replace it with tomato paste that has some paprika powder mixed in for the heat.
Relevant Links