Looking for the best Worcestershire sauce substitutes? While there is no perfect substitute, here is a list of possible ingredients you can use when you run out.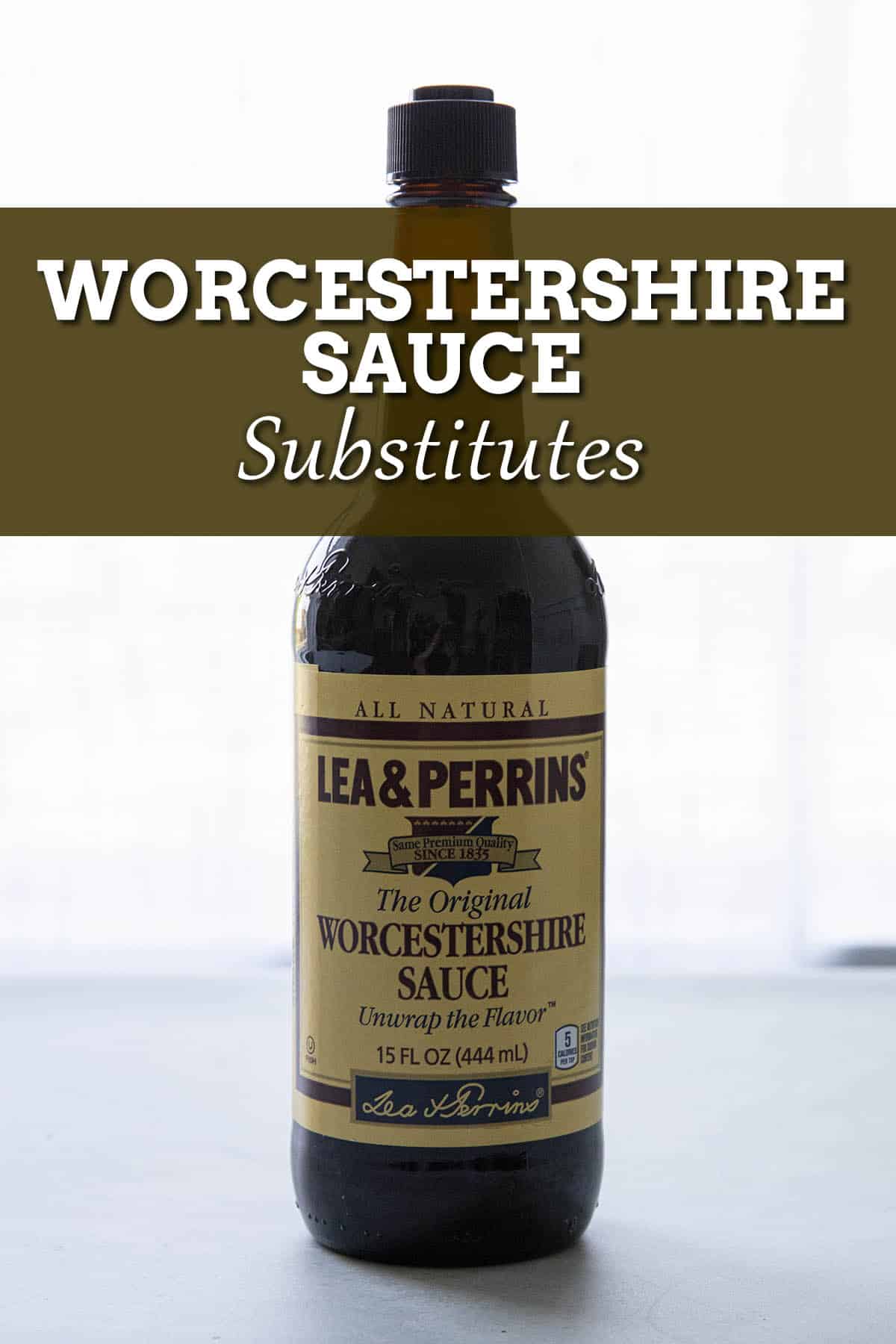 Worcestershire sauce is ideal for adding to many dishes because it consists of so many complex flavors. It contains a balance of salty, savory, sour, sweet, and spicy.
Originating from England, it's one of the most well-rounded sauces out there. Worcestershire sauce is perfect for foods all around the globe, and the good news is that there are simple substitutes for it if you don't have this awesome English sauce available where you live, or if you simply run out.
Soy sauce is probably the most popular substitute for Worcestershire sauce. However, while soy sauce is sometimes a main component for homemade Worcestershire sauce, you will have to balance all the flavors that this sauce contains, such as fermented anchovies, vinegar and molasses.
Substitutes will be used to balance the flavors of sweet, sour, savory, and spicy. There are many options available for the primary and secondary ingredients.
Substitutes for Worcestershire Sauce
Worcestershire sauce can be substituted for any sauce that has soy as its main ingredient. Fish and soy sauces are the best choice for substitutes. However, you can't expect a substitute to give you a perfect blend for all the flavors Worcestershire sauce itself has to offer.
Here are a few substitutes for Worcestershire sauce that are not soy sauces:
Coconut Aminos. The flavor is similar to light soy sauce, a touch salty and sweet.
Steak Sauce. Not the same as Worcestershire sauce, but some steak sauce brands have a similar flavor.
Barbecue Sauce. Try adding red vinegar, salt, lime juice, and brown sugar to the mix.
Fish Sauce. If there's a recipe that requires Worcestershire sauce, you can easily use fish sauce instead. Adding vegetables and other ingredients will give you an existing taste. Also, try blending the same ingredients as mentioned above. You can combine fish sauce with soy sauce and brown sugar too.
Oyster Sauce. Without a doubt, oysters offer a similar flavor of soy sauce. The umami feeling blending into your mouth, along with lesser levels of salt is the ideal flavor given by oyster sauce.
Miso Paste. Use a mixture of equal parts water and miso paste, usually one part of each is sufficient.
Can I use Soy Sauce instead of Worcestershire Sauce?
Yes, soy sauce can be used instead of Worcestershire sauce. It is also one of the core ingredients in homemade Worcestershire sauce, so all you have to do is change the secondary ingredients. To make sure you get the substitute right, you can add the following ingredients to your soy sauce in equal quantity:
Apple Juice. Adds a bit of sweetness to your soy sauce for a variety of balanced flavors. It will also add some fruitiness to your substitute and make it riper.
Ketchup. This is one of the most versatile choices to be combined with soy sauce. Even within ketchup, you can go for plain tomato, spicy or other flavors. Depending on the flavor you choose, the soy taste will be balanced accordingly. If you choose tomato ketchup, you will sense savory along with your soy sauce. If you love spice, choose chili garlic ketchup instead.
Other Combinations.

Apple cider vinegar or malt vinegar, brown sugar, mustard powder, and water.
Molasses, sugar, garlic powder, lime juice, and vinegar.
Tamarind, cloves, white vinegar, and hot sauce.
Can I use Balsamic Vinegar instead of Worcestershire Sauce?
Having a rich dark color, balsamic vinegar stands out from its counterparts. Balsamic vinegar has a very long shelf life and if often readily available.
Vinegar is a large component of Worcestershire sauce, so balsamic vinegar, with its balance of sweetness and acidity, is a good potential substitute for certain recipes, like soups or stews.
I sometimes enjoy balsamic vinegar or even red wine vinegar in a bloody mary for its sweet and savory addition.
Buy Worcestershire Sauce
You can find Worcestershire sauce in the sauces section or in the condiments section of most grocery stores. If you are unable to find it, look for a good online resource. See below.
Other Substitutes