Mexican crema is a creamy, slightly tangy ingredient, similar to sour cream but with a higher fat content that offers richness and creaminess to many different dishes. Learn all about it.
In the world of cooking, there are plenty of sauces and dips to choose from. It's the easiest way to alter the taste of any dish, solid or liquid. When it comes to Mexican cuisine, it's simple, quick, and super delicious!
Other than the dish itself, Mexican cooks are known for their excellent, mouth-watering choice and taste when selecting the toppings and dressings of their food.
Although Mexican cuisine is often very spicy in itself, using a variety of additional toppings alters the tingling sensation of spices. Among these toppings, stands out the rich and sour Mexican Crema.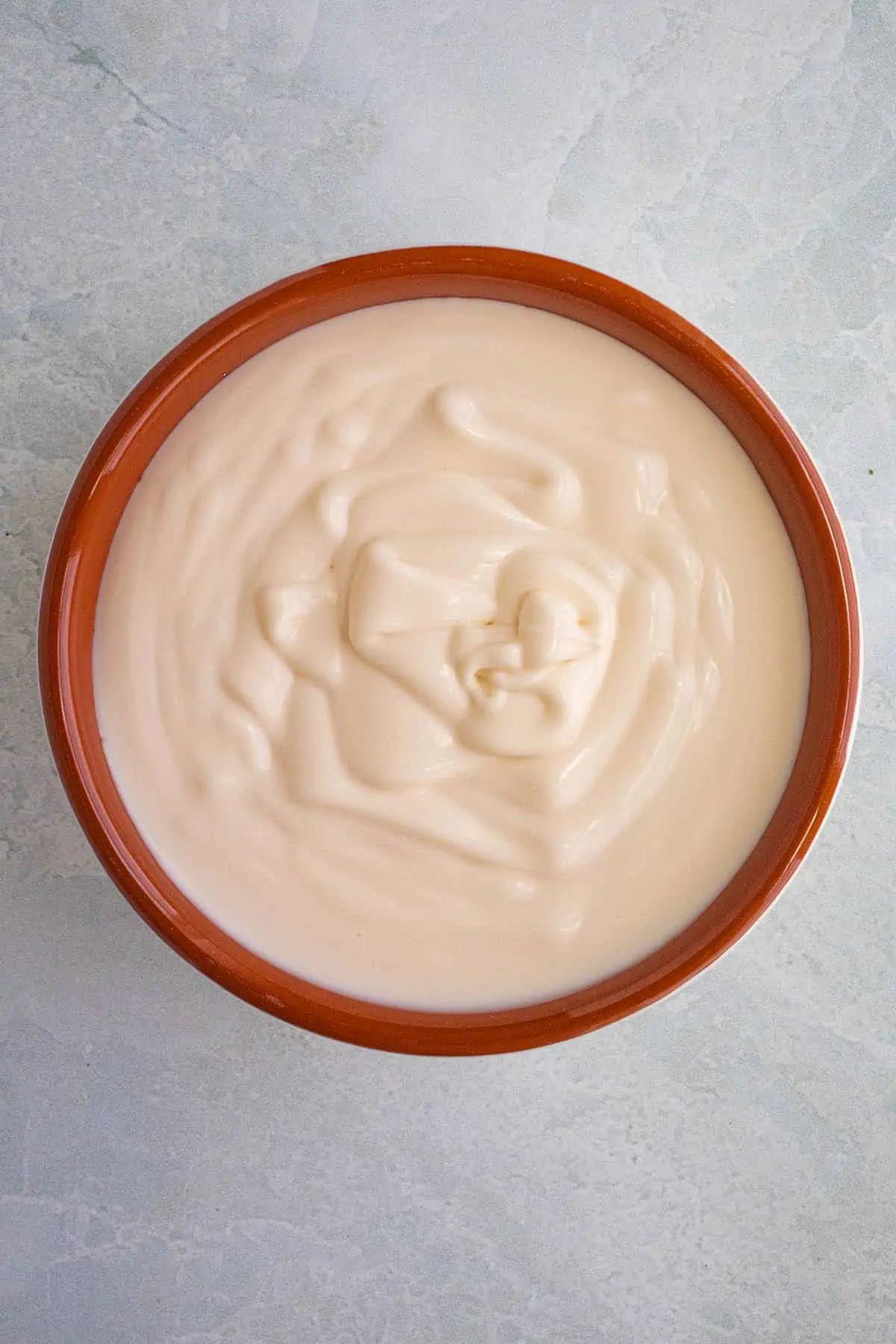 What is Mexican Crema?
Mexican Crema has a slightly sour taste, just like plain American sour cream. It has a cutting edge over the American sour cream and French crème fraîche as it combines the tastes of both.
Not only does it add spectacular flavor, but it also lowers the hotness of chilies, an inherent ingredient to Mexican food. However, it can be used with any dish to make it tangier and more flavorful.
What is the Difference Between Sour Cream and Mexican Crema?
Thick creams can be tricky to use in cooking as they are bound to curdle easily. Using Mexican Crema is more beneficial compared to sour cream due to less curdling tendencies. The curdling is lesser because it is thinner compared to sour cream.
Mexican Crema has 10% greater fat nutrients as compared to sour cream. Sour cream has 20% fat nutrients, whereas Mexican Crema has 30% fat nutrients. It is also less acidic than sour cream.
When deciding on cream for boiling dishes, it is your best bet. Sour cream is a more relevant choice if you want a topping for cooked food.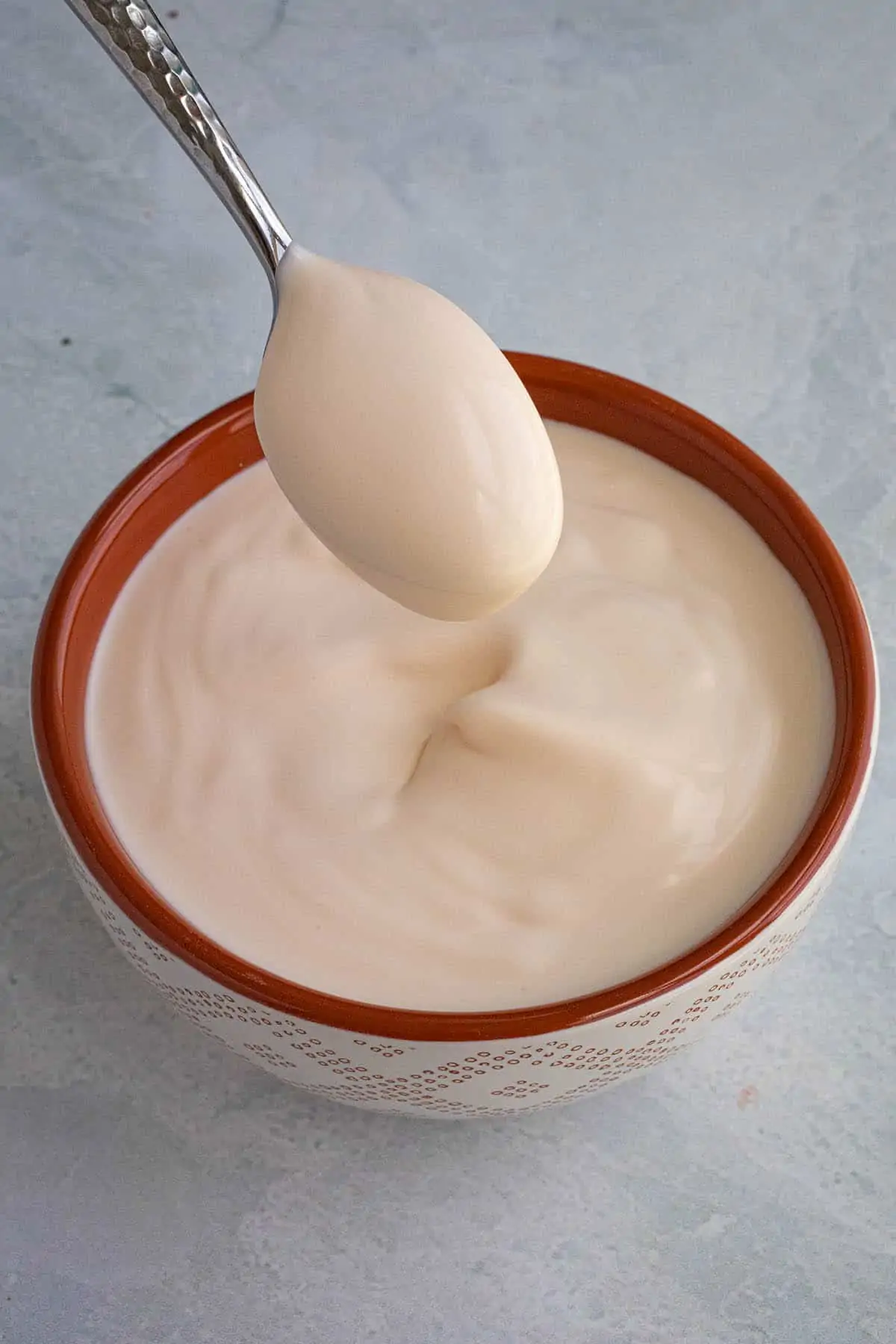 What is Mexican Crema Made Of?
If you're familiar with French sour cream, the contents of Mexican Crema will not be new to you. The only difference is that it's thinner due to more lime juice and salt, and hence, it is very easy to use while cooking.
It also has some salt, which French sour cream doesn't. The butterfat in Mexican crema comes from buttermilk, and the sour taste is created by adding a tinge of lime juice, along with a bit of salt as a taste enhancer.
What is a Good Substitute for Mexican Crema?
The best substitute for the Mexican Crema is crème fraîche. Although this cream is thicker than Mexican crema, you can make it thinner.
Add a bit of lime juice to thin creème fraîche and add savory to the overall flavor. Just like the Mexican crema, you can add Crème Fraîche to all sorts of dishes as a topping.
Another good substitute for Mexican Crema is plain yogurt, which can be less sour but offers the same sensation when eaten. Again, you can add some drops of lime juice to plain yogurt to get the same taste as Mexican Crema.
For salt, kosher salt is the best choice.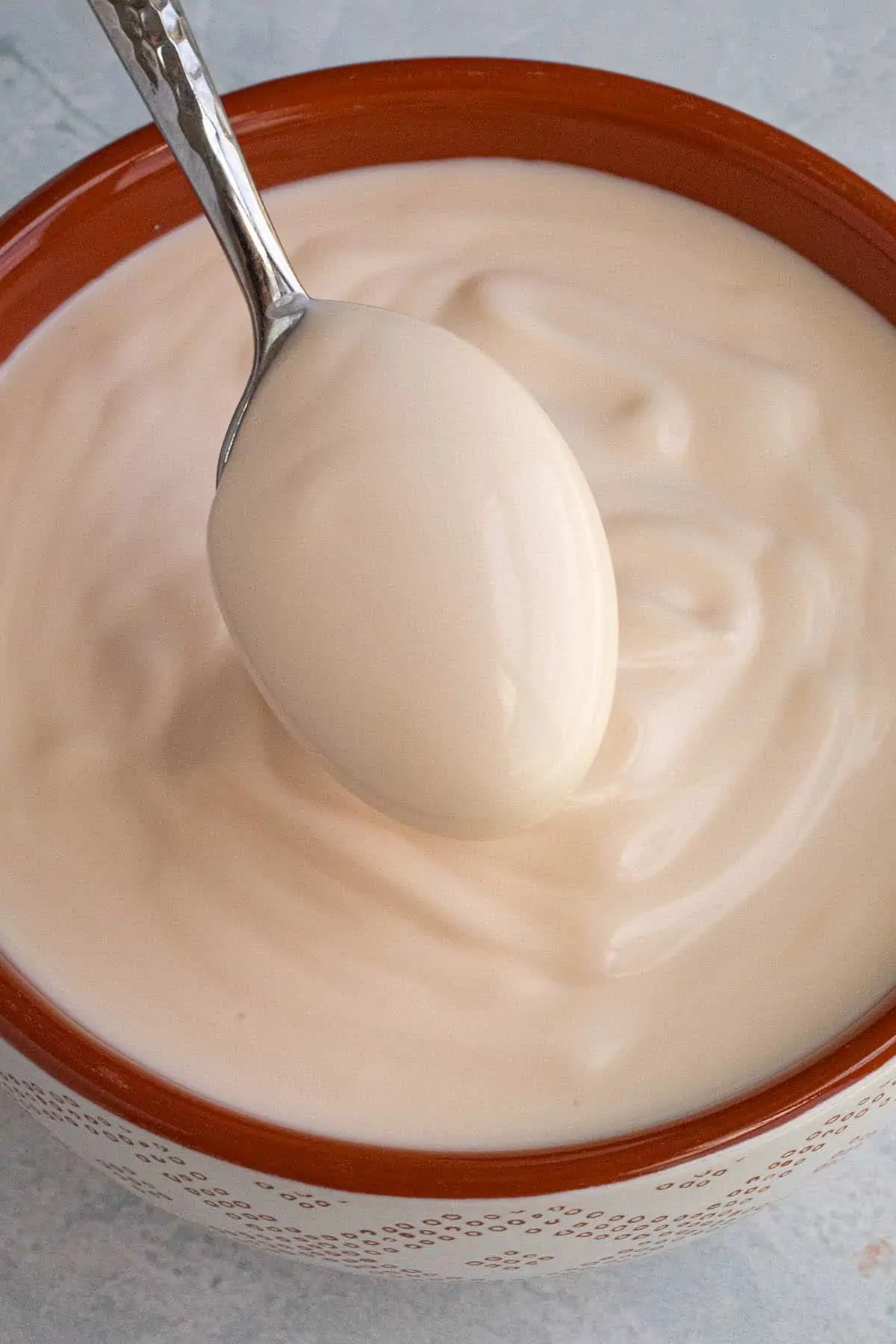 Ways to use Mexican Crema
Mexican Crema is a very frequent topping choice for home cooked meals. It's a versatile and flexible type of cream, that can go along with a variety of Mexican recipes.
You can use it with Mexican dishes like tacos, enchiladas and nachos, or you can top non-Mexican dishes with it too. Even soups can be topped with Mexican crema.
Its thickness makes it perfect with hot dishes that are heavy or super crunchy. Tacos and tortillas are just two of the most famous examples of Mexican cuisine. You can also use it as a stand-alone sauce with tortilla chips and nachos.
You can definitely use it for non-Mexican dishes, so use it whenever you want to make the dish spicy and creamier. It is best for use in both garnishing and cooking.
I use it all the time, and always reach for it over sour cream in our kitchen.
Try Some of These Recipes with Mexican Crema