Bust out the crock pot for this super easy slow cooker pot roast recipe made with zesty giardiniera and plenty of seasonings for a nice and spicy kick. The roast is so tender! Perfect for sandwiches or served over mashed potatoes.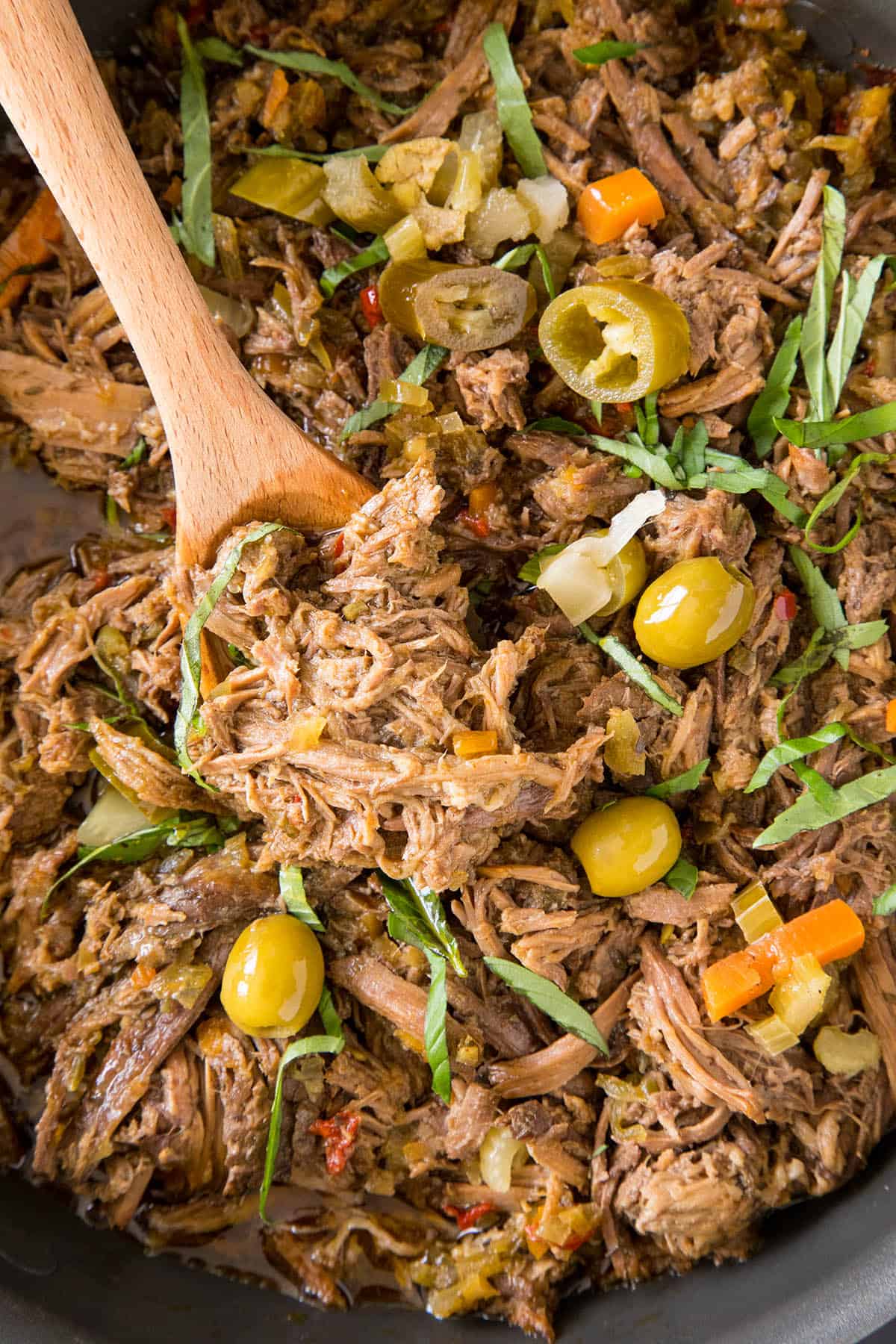 Slow Cooker Pot Roast Recipe (with Big Flavor)
Slow cookers (or crock pots, whichever you prefer) make amazing meals a snap. With a slow cooker, there is very little actual "cooking" going on for your part. It is the ultimate "set it and forget it" sort of kitchen tool, allowing you to toss everything into the pot and go about your day.
There IS a downside, however. You'll be forced to smell those enticing aromas all day long as the food slowly simmers away in the kitchen, driving you absolutely MAD with hunger.
So hard to resist!
Since I work from home, I'm forced to endure the aromas wafting up from the kitchen into my office, testing my resolve and will power to resist breaking into the simmering pot for a sample.
OK, so I can't always resist! It isn't cheating, it's quality control, right? I need to check on my recipe. Often. Often! Haha.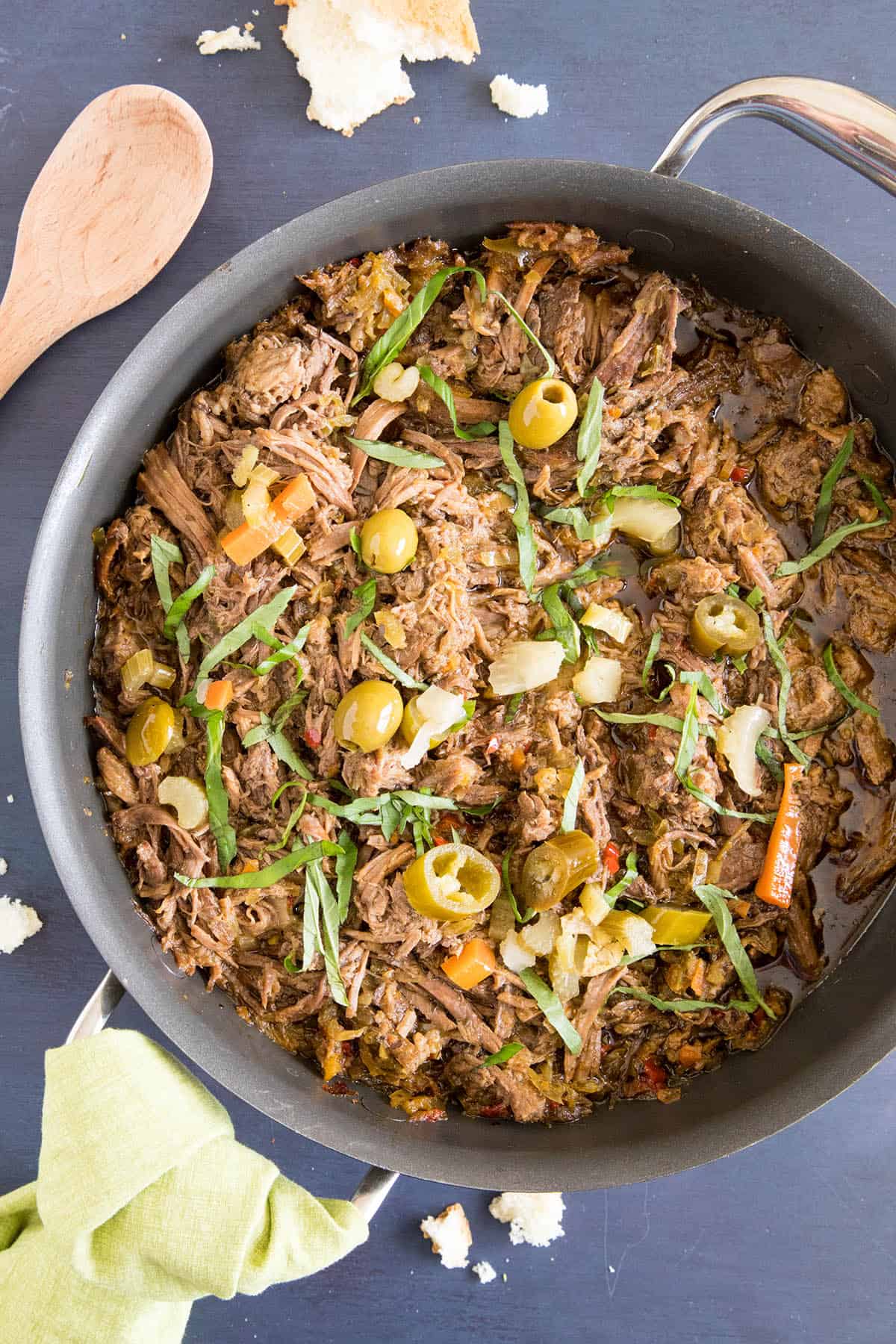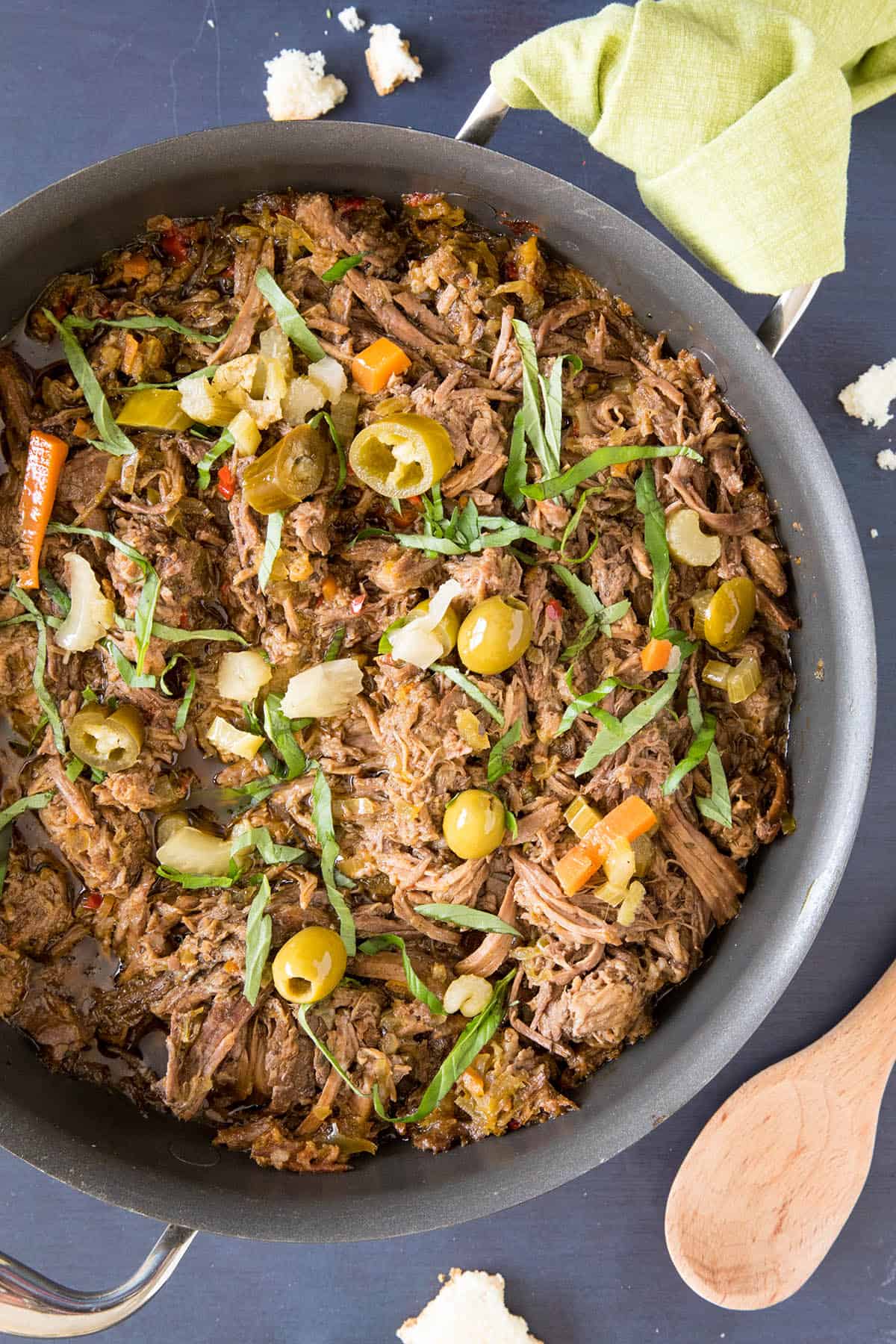 Feisty Italian Slow Cooker Pot Roast Ingredients
Round Beef Roast.
Hot Giardiniera.
Pale Ale Beer.
Spices.
How to Make Feisty Italian Slow Cooker Pot Roast - The Recipe Method
First, you'll need a good bottom round beef roast, a jar of hot giardiniera, a bottle of good pale ale beer, and a mixture of seasonings.
Next, here comes the hard part. Add it all to a slow cooker. Stir it up!
Finally, slow cook the entire pot for about 8-9 hours, until the beef is fork tender and can be shredded easily.
OK, wipe the sweat from your brow. So difficult, isn't it?
Recipe Tips & Notes
The selection of Italian seasonings, coupled with the jar of hot giardiniara (try my Homemade Spicy Giardiniera Recipe), turns this cut of bottom round beef roast into a delectable experience that is both tender and spicy.
I like to serve mine over mashed potatoes, but it's also GREAT for sandwiches. Let me know how it turns out for you!
Storage & Leftovers
Storing your Feisty Italian Slow Cooker Pot Roast in an airtight container in the fridge may allow to keep it for up to 3-4 days. To maximize the storage life, make sure to refrigerate your pot roast promptly and reheat properly.
Try Some of My Other Popular Recipes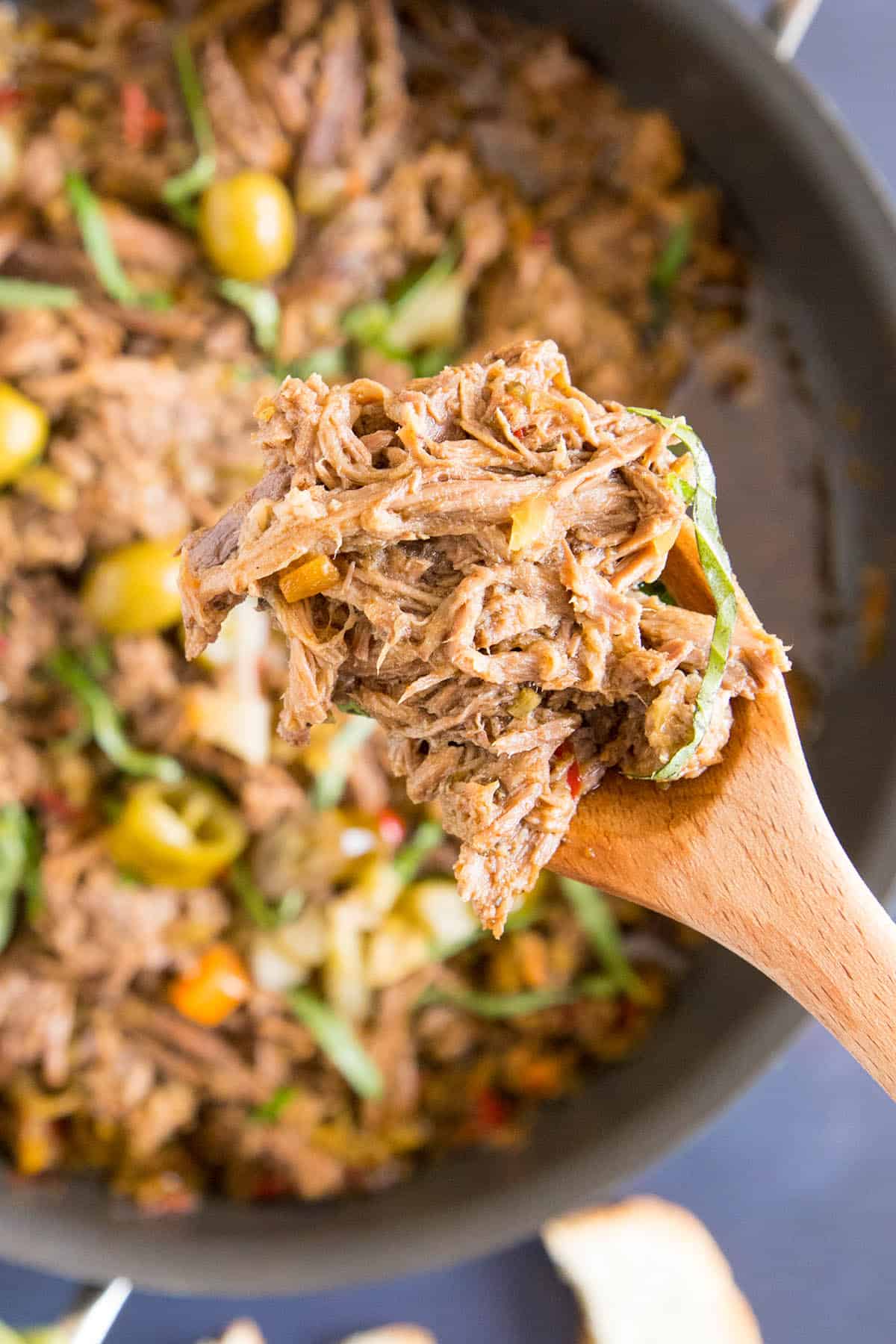 Got any questions? Ask away! I'm happy to help. If you enjoy this recipe, I hope you'll leave a comment with some STARS. Also, please share it on social media. Don't forget to tag us at #ChiliPepperMadness. I'll be sure to share! Thanks! — Mike H.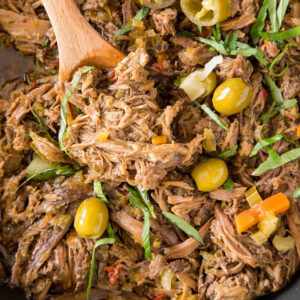 Print
Mike's Slow Cooker Pot Roast Recipe
My slow cooker pot roast recipe is made with zesty giardiniera and plenty of seasonings for a delicious pot roast with big flavor, so easy to make!
Save Recipe
Saved!
Ingredients
1

bottom round beef roast

about 3 pounds.

1 16

ounce

jar hot giardiniera

12

ounces

pale ale beer

1

teaspoon

each of

dried thyme, basil, oregano, parsley, onion powder, garlic powder, celery salt, cayenne, paprika, salt and pepper.
Instructions
Add all ingredients to your slow cooker.

Stir up the mixture a bit and lift the beef roast with a pair of tongs to ensure it is evenly coated.

Cover and cook on low for 8-9 hours, or until the meat if fork tender and can be easily shredded.

Serve over rice or mashed potatoes, with veggies of choice, or on buns with your favorite toppings.
Nutrition Information
Calories:
336
kcal
Carbohydrates:
28
g
Protein:
34
g
Fat:
19
g
Saturated Fat:
3
g
Cholesterol:
88
mg
Sodium:
999
mg
Potassium:
259
mg
Vitamin C:
3.7
mg
Calcium:
8
mg
Iron:
2.7
mg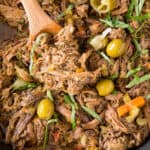 Did You Enjoy This Recipe?
I love hearing how you like it and how you made it your own. Leave a comment below and tag @ChiliPepperMadness on social media.