Homemade Spicy Giardiniera
Make your own giardiniera at home with this extra spicy recipe. I used a variety of peppers, including jalapenos, 7-pots, ghost peppers, jaloros, habaneros and Italian sweets, plus so much more.
The garden is officially over. Booo! Truthfully, we had an incredibly productive season, yielding MANY LOADS of chili peppers and tomatoes this year. We were both suprised and excited by the amount produced. I finally just yesterday pulled the remaining pepper plants from the ground and gathered another 8 pounds of peppers or so. I will be chopping and freezing some (see How to Freeze Chili Peppers), dehydrating several more (see Dehydrating Chili Peppers), and cooking in general, but here is another one of my very favorite ways to use up a big batch of peppers in order to keep them longer.
Homemade Spicy Giardiniera. Giardiniera is a wonder condiment, and it is an absolute MUST if you live in or near Chicago. Or anywhere else, for that matter.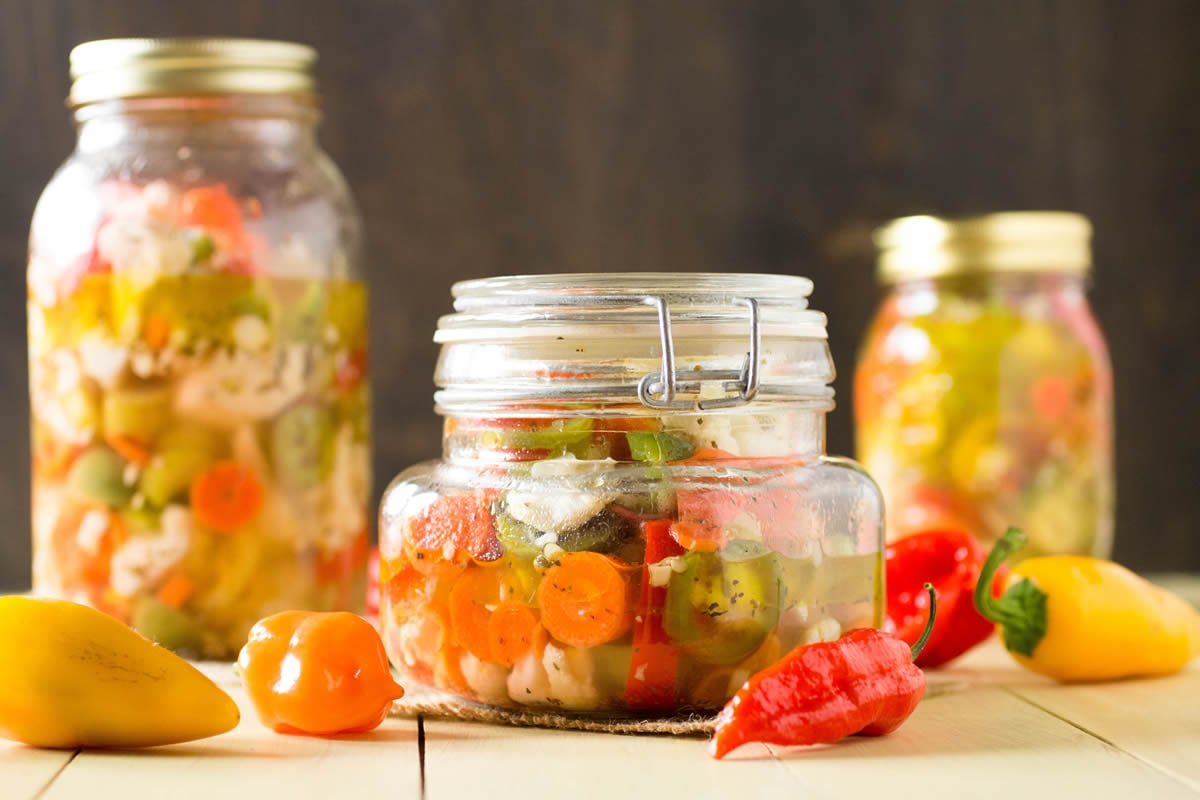 This is a variation of our popular Homemade Chicago-Style Giardiniera Recipe. Breaking it down, giardiniera is essentially a mixture of chopped peppers and other vegetables preserved with a simple vinaigrette. It is traditionally made with Italian style ingredients, but this version brings in a big variety of chili peppers from our garden, including jalapenos, 7-pots, ghost peppers, jaloros, habaneros and Italian sweets, along with some chosen vegetable additions, including carrots, radishes, celery, cauliflower, garlic, and some seasonings. The reality is, you can make this with whatever chili peppers and vegetables you prefer, as long as they are firm and won't fall apart in the resulting mixture. Time to get creative, my friends.
This particular version is will quite hot, though! particularly with the ghost peppers and even hotter 7-pots. Oh baby! Be warned. Then be satisfied. Your spicy crave demands it.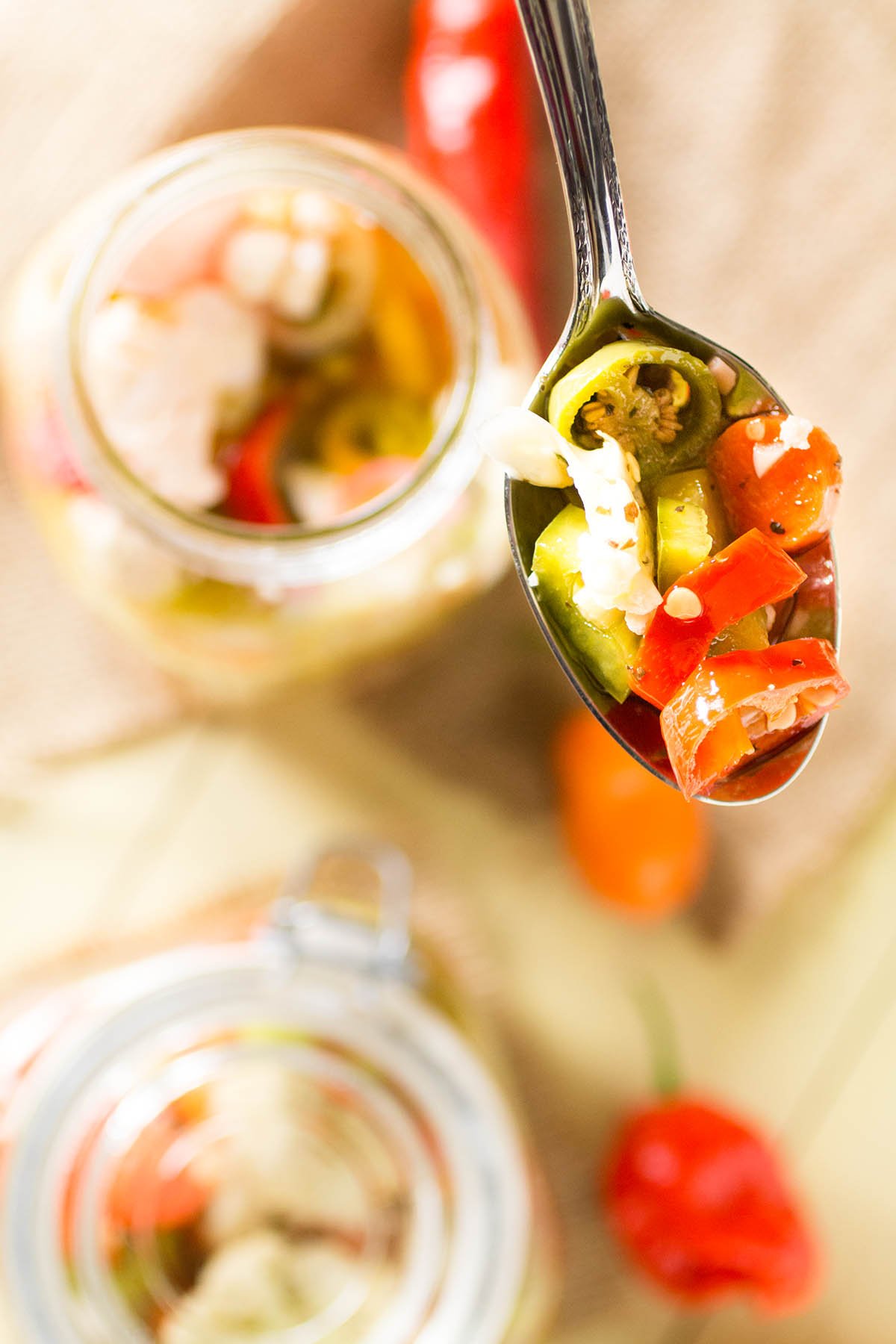 What do you do with Giardiniera, you ask? Anything! It's great on sandwiches, when used as a condiment, particularly on beef sandwiches. Serve it with a big bowl of chili. Top pizza. Go nuts! I hope you enjoy it!
Homemade Spicy Giardiniera – Recipe
Ingredients
2 pounds mixed chili peppers – I used a variety including jalapenos, 7-pots, ghost peppers, jaloros, habaneros and Italian sweets
4 radishes, sliced
2 medium carrots, diced
2 celery stalks, diced
2 cups cauliflower florets
1/2 cup salt
3 cloves of garlic, minced
2 teaspoons dried basil
1/2 teaspoon celery seed
Ground pepper
1 cup of white vinegar (or half white and half apple cider vinegar)
1 cup olive oil + more as needed
Cooking Directions
To a large bowl, add all of the peppers with radishes, carrot, celery and cauliflower. Sprinkle with salt. Cover with water and refrigerate for 12 hours, covered.
Drain and rinse away the brine. Set aside.
In a separate bowl, add garlic, basil, celery seed and ground pepper to taste. Add vinegar and oil and whisk to combine.
Add to your vegetable mixture.
Place it all into jars, ensuring the vegetables are covered with your vinegar/oil mixture.
Refrigerate at least 2 days before using, to allow flavors to mingle. A week is better! Should last you 2-3 weeks.
Makes about 3 quarts.