A recipe for all-purpose homemade chili sauce that is both sweet and savory, made with plenty of chili peppers, tomato, pineapple juice and tons of seasonings.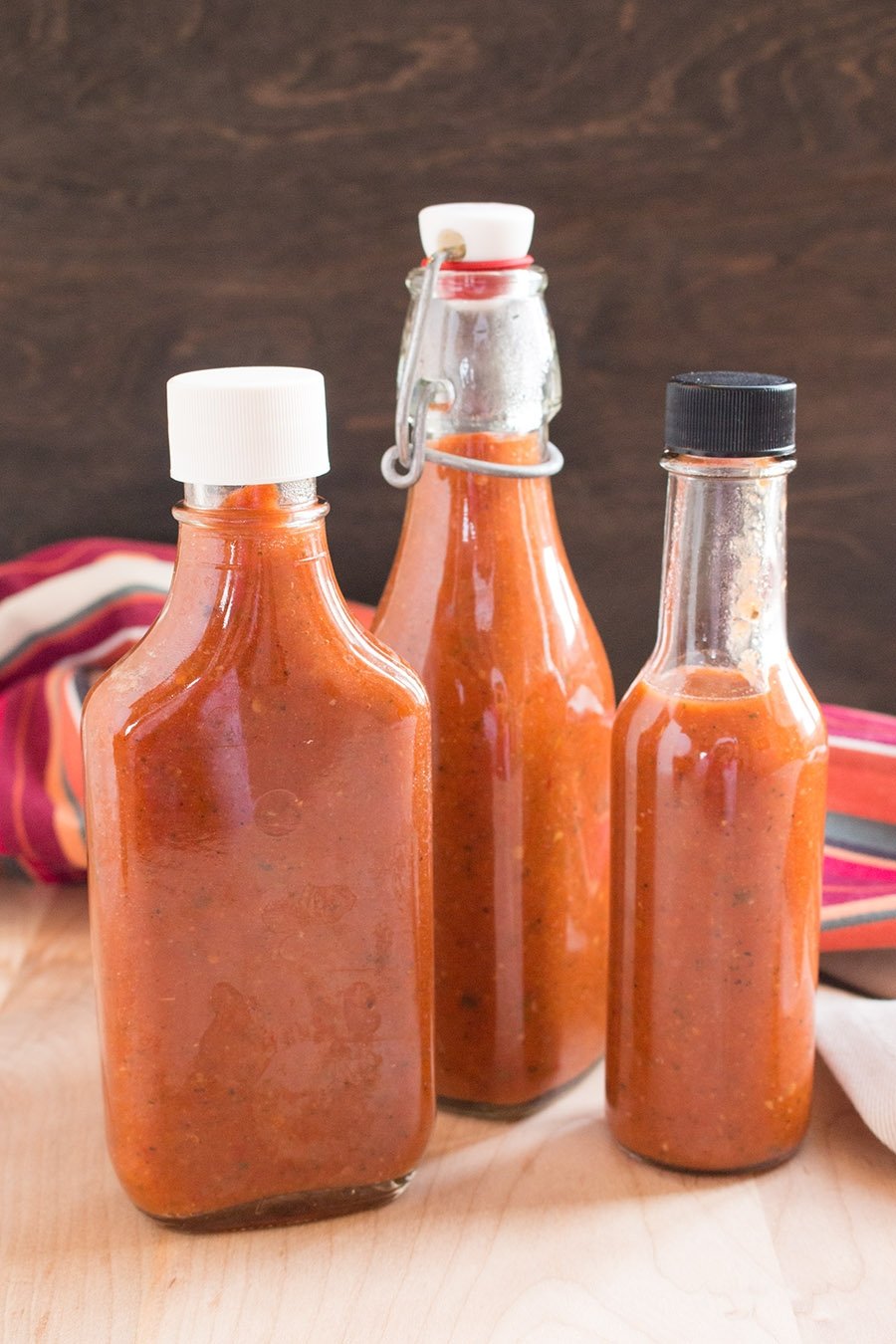 Allow me a moment to extol the virtues of homemade chili sauce. YOU. ARE. AWESOME. CHILI. SAUCE! OK, done. Sort of. The thing about a good chili sauce is that it works for so many meals. It all depends on the ingredients you put into it. That is why I call this recipe an "all-purpose" sauce, because realistically, it can go into any type of dish. OK, obviously within reason. You're not going to dump this over a bowl of tapioca pudding, but hey, to each their own.
With a chili sauce like this, it can be used as a straight sauce or as a starter for something else. It's a good idea to make a large batch of it so you can have it on hand throughout the next week or 2, tossing it into recipes as needed, or saving a TON of time during the week because now you don't have to make a sauce! Seriously, I am going to bake a 3-pound pork tenderloin later this week and it will be great. Talk about simple. And I'll still have a lot left.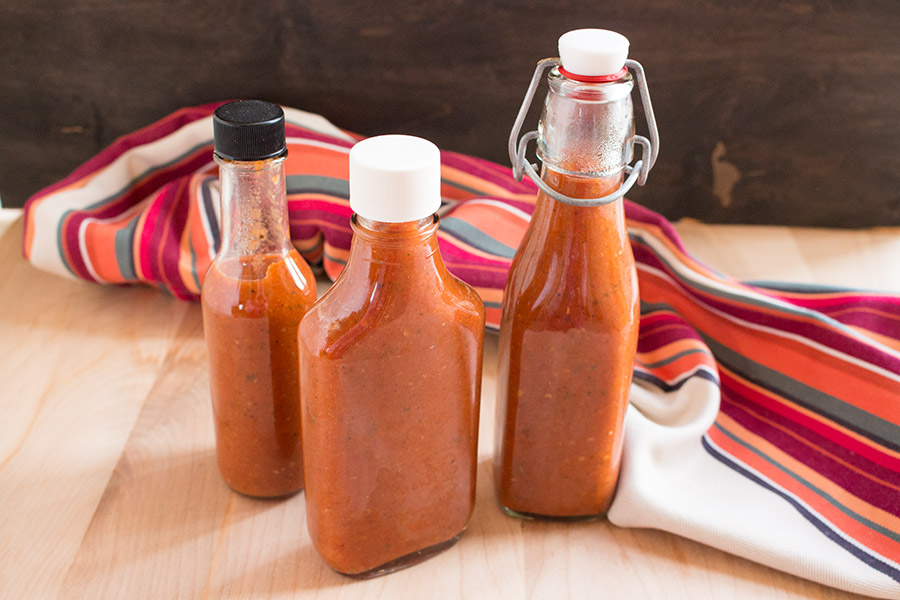 If you'd like, you can use this as any typical hot sauce. Just bottle it up and shake it onto anything you prefer. Or save it in containers in proper portion sizes and go to town. Consider it as a pasta sauce alternative, a soup or stew starter, a quick topping for baked salmon, pour over grilled chicken, even a quick marinade base for fish, chicken, or pork.
I have made versions of this sauce with fresh peppers, frozen chili peppers, and also with peppers I had lightly pickled to preserve them in salt and vinegar, and the results are all similar. As an all-purpose sauce, it brings a LOT to the table. Feel free to vary up the seasonings to your personal preference. The secret about sauce, truly, is "taste, adjust, taste, adjust!".
Patty's Perspective: It's very convenient to have these types of sauces on hand during our super busy weeks. Mike is right, it helps us get a quick but delicious dinner on the table in a snap, and helps with quick late-night snacks.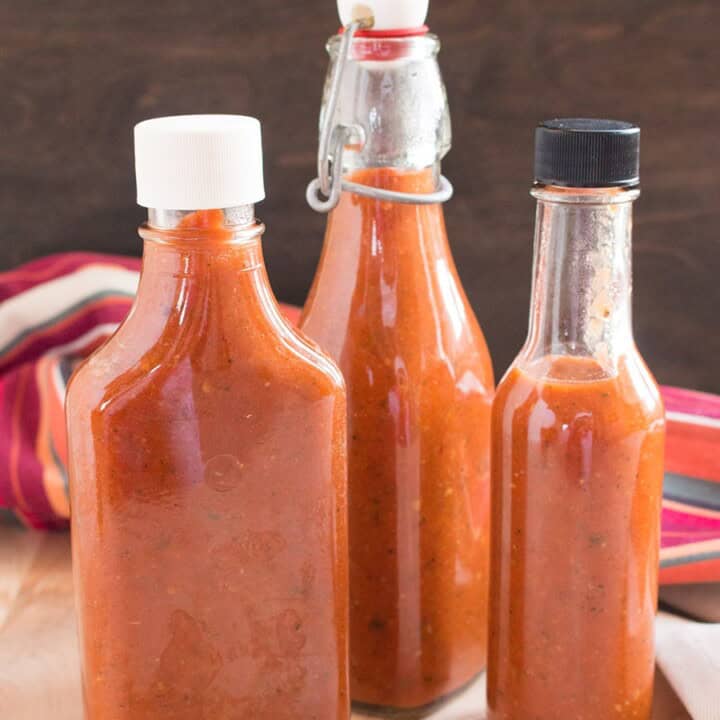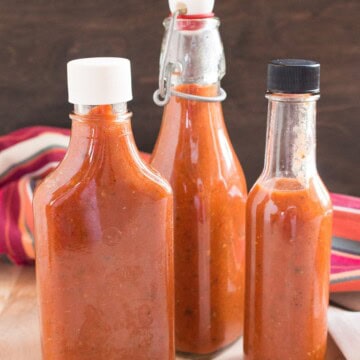 Print
Sweet and Savory Chili Sauce Recipe
A recipe for all-purpose homemade chili sauce that is both sweet and savory, made with plenty of chili peppers, tomato, pineapple juice and tons of seasonings.
Save Recipe
Saved!
Ingredients
Ingredients
1

tablespoon

olive oil

1

medium sized carrot

peeled and diced

1

medium sweet onion

peeled and diced

1

stalk celery

diced

2

cups

pureed sweet chili peppers – NOTE: I used 2 cups of peppers that were preserved in vinegar and it worked out GREAT. If you have fresh peppers

puree them up with a bit of vinegar to ease the process. If you have preserved peppers, just puree them up until you have 2 cups worth.

½

cup

red wine vinegar

use a bit less if processing the peppers above with vinegar

1

cup

water or chicken broth

6

ounces

tomato puree

6

ounces

pineapple juice

1

tablespoon

dried oregano.

1

tablespoon

dried basil

½

teaspoon

rubbed sage

1

tablespoon

mustard powder

1

tablespoon

ginger powder

1

tablespoon

sugar

Salt to taste
Instructions
Cooking Directions
Heat a very large pan or pot to medium heat and add olive oil with carrot, onion and celery. Cook about 5-6 minutes, stirring a bit, to soften them up.

Add the remaining ingredients and stir.

Bring to a quick boil, then reduce heat to a simmer. Cook for 30 minutes.

Transfer to a food processor and process until you have a nice pureed sauce, or try a stick blender.

Transfer to bottles or jars for keeping. Use this as a sauce, a hot sauce, a sauce base, etc.
Nutrition Information
Calories:
72
kcal
Carbohydrates:
12
g
Protein:
1
g
Fat:
2
g
Sodium:
23
mg
Potassium:
334
mg
Fiber:
2
g
Sugar:
7
g
Vitamin A:
1770
IU
Vitamin C:
59.9
mg
Calcium:
41
mg
Iron:
1.7
mg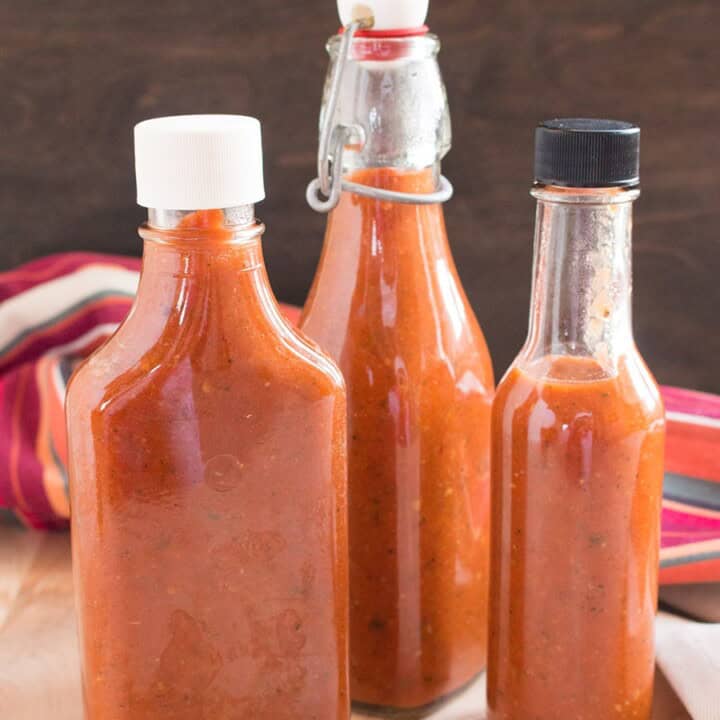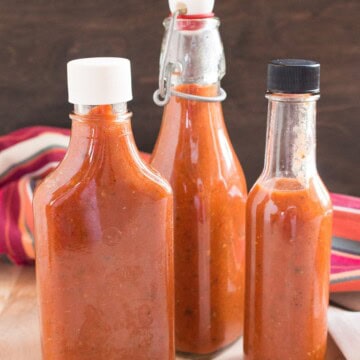 Did You Enjoy This Recipe?
I love hearing how you like it and how you made it your own. Leave a comment below and tag @ChiliPepperMadness on social media.