Scoville Heat Units: 1,000+ SHU
Capsicum Annuum
A mild and sweet multi-purpose chili pepper ideal for many types of cooking. Use them in place of bell peppers in the Cajun Holy Trinity (bell peppers, onion, celery), for stuffed pepper recipes, roasting and grilling, or simply eating raw.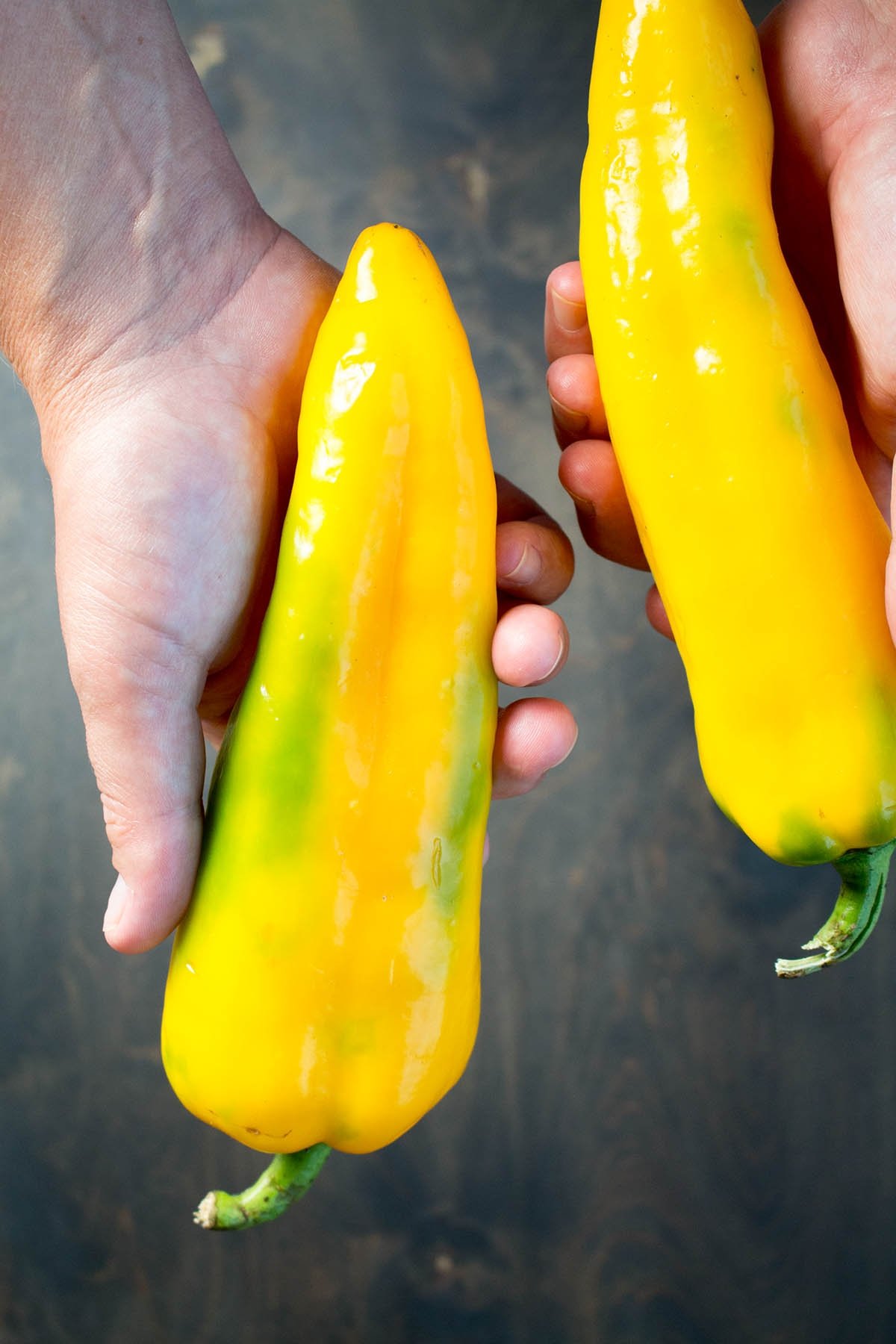 What is a Corno di Toro Giallo Pepper?
The Corno di Toro Giallo chili pepper is an Italian heirloom pepper. It's name literally translates to "Bull's Horn" because of the long, tapered shape. The plants bear fruit that ripen from green to a vibrant yellow, and grow to 8-10 inches in length by 2-3 inches wide. The flavor is sweet and crisp, making the peppers ideal for so many types of cooking.
Where Can You Buy Corno di Toro Giallo Seeds?
Check out our Chili Pepper Seeds Resources Page.