Do you need to refrigerate hot sauce? This is a debatable topic in the hot sauce world. Learn more about the reasons why you may or may not want to do so.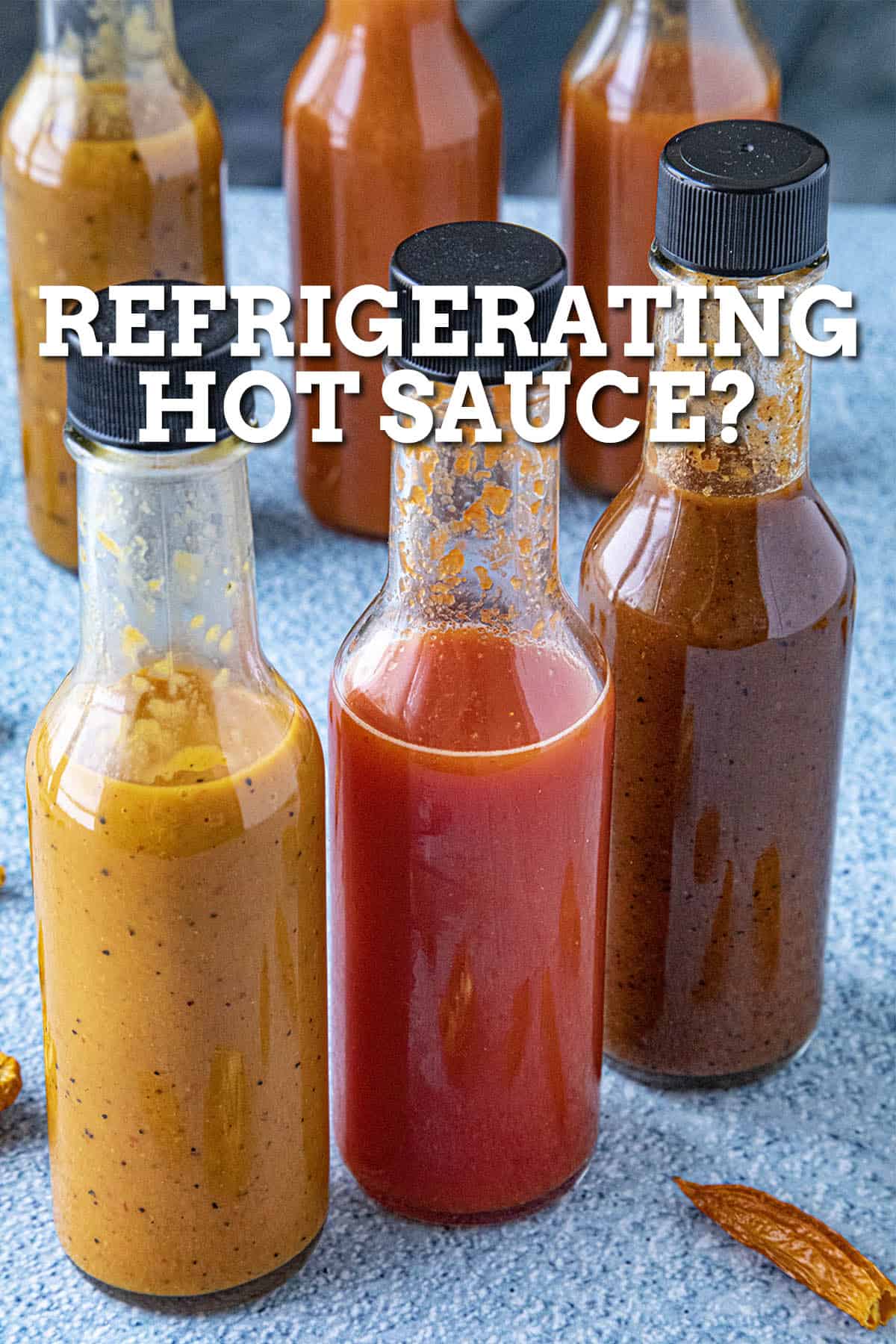 By far the biggest questions I get on the site when it comes to hot sauce are, "Do I need to refrigerate hot sauce?" or "Should hot sauce be refrigerated?"
This is a huge topic in the hot sauce world for hot sauce buyers and hot sauce makers alike.
I belong to many spicy food groups and boards on Facebook and other social sites, and each time this subject comes up, there is a collective eye-roll as we all expect an inundation of the same old arguments and memes.
For many people, the answer is a simple "Yes" or "No", but based on my experience, refrigerating hot sauce or not depends on a few different factors.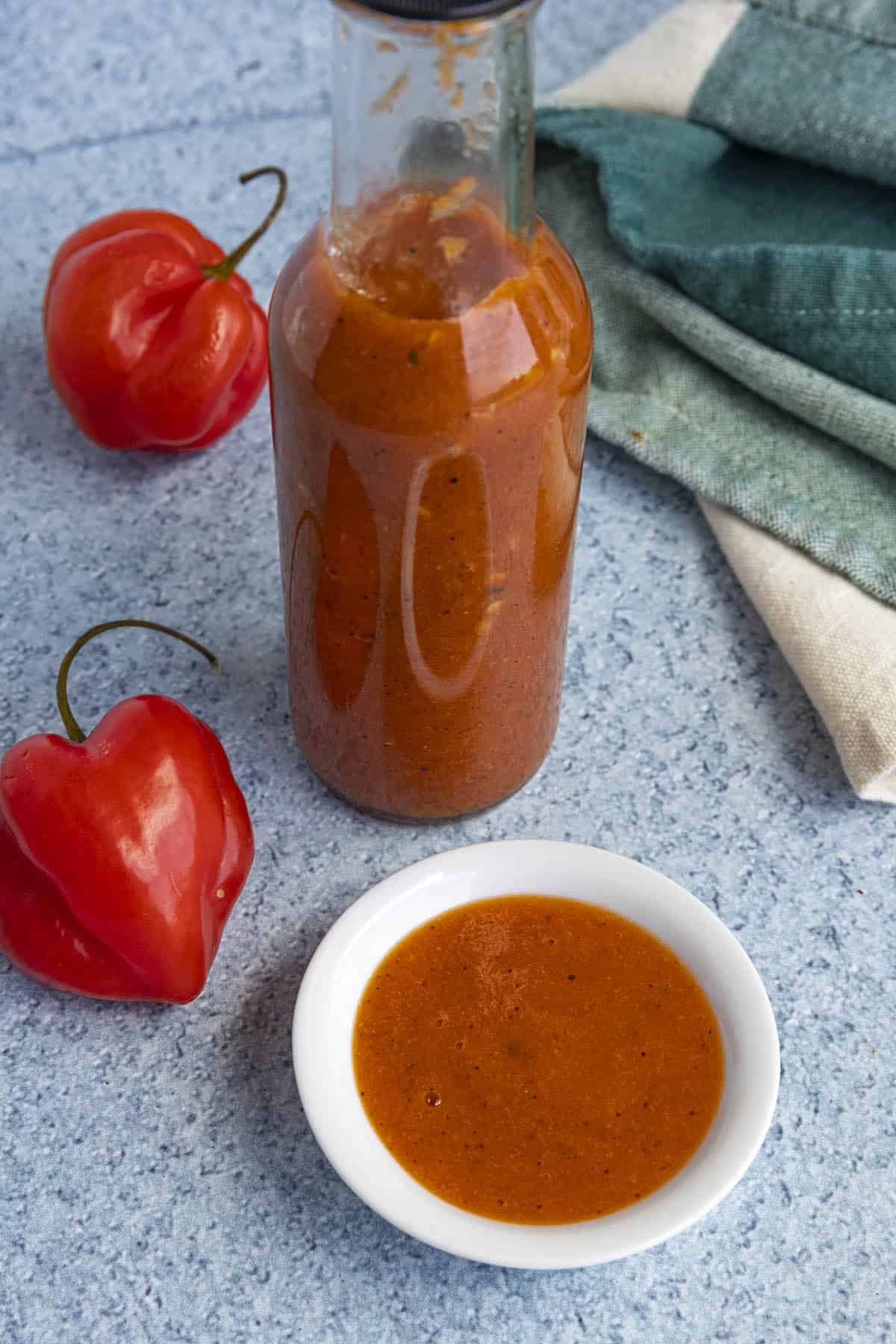 When You Don't Need to Refrigerate Hot Sauce
Most hot sauces contain preservatives in the form of salt and acid such as vinegar, citrus, or a combination. These preservatives guard against the growth of microbes and bacteria that cause food spoilage.
As a home hot sauce maker, I measure the acidity of my homemade hot sauces, and shoot for a pH of 3.5 or lower, which makes them more shelf stable.
Hot sauces like this don't need to be refrigerated, and will last a good 6 months or longer outside of the fridge. They are best kept in a dark place, like a cupboard or pantry.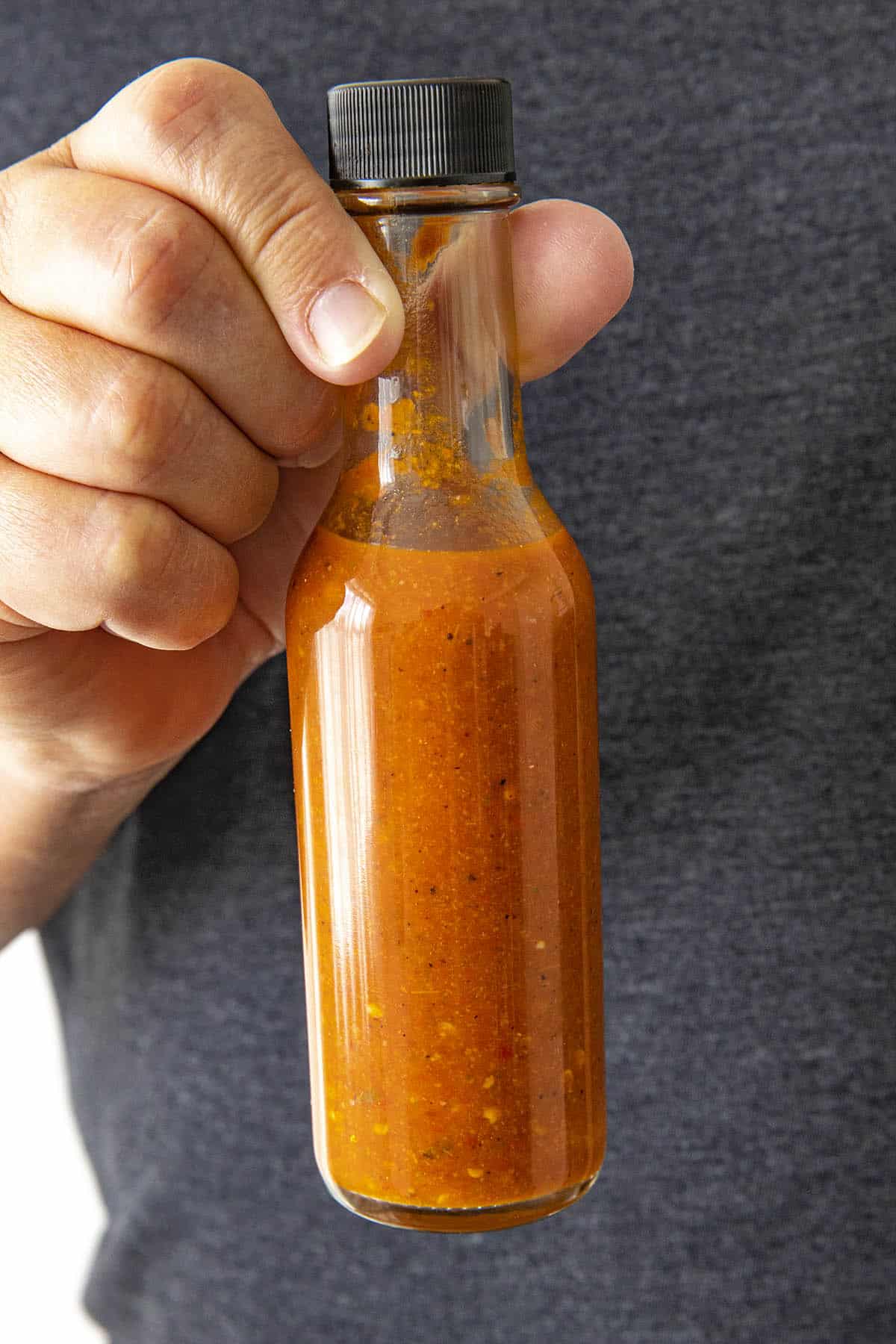 Some hot sauce consumers swear that they've kept hot sauces for longer than this without any negative effects, though you can and often do experience discoloration and some flavor degradation of your hot sauce over time.
So, a great rule of thumb is if you consume your hot sauce fairly quickly, within a couple months, there is no issue whatsoever with keeping it out of the fridge.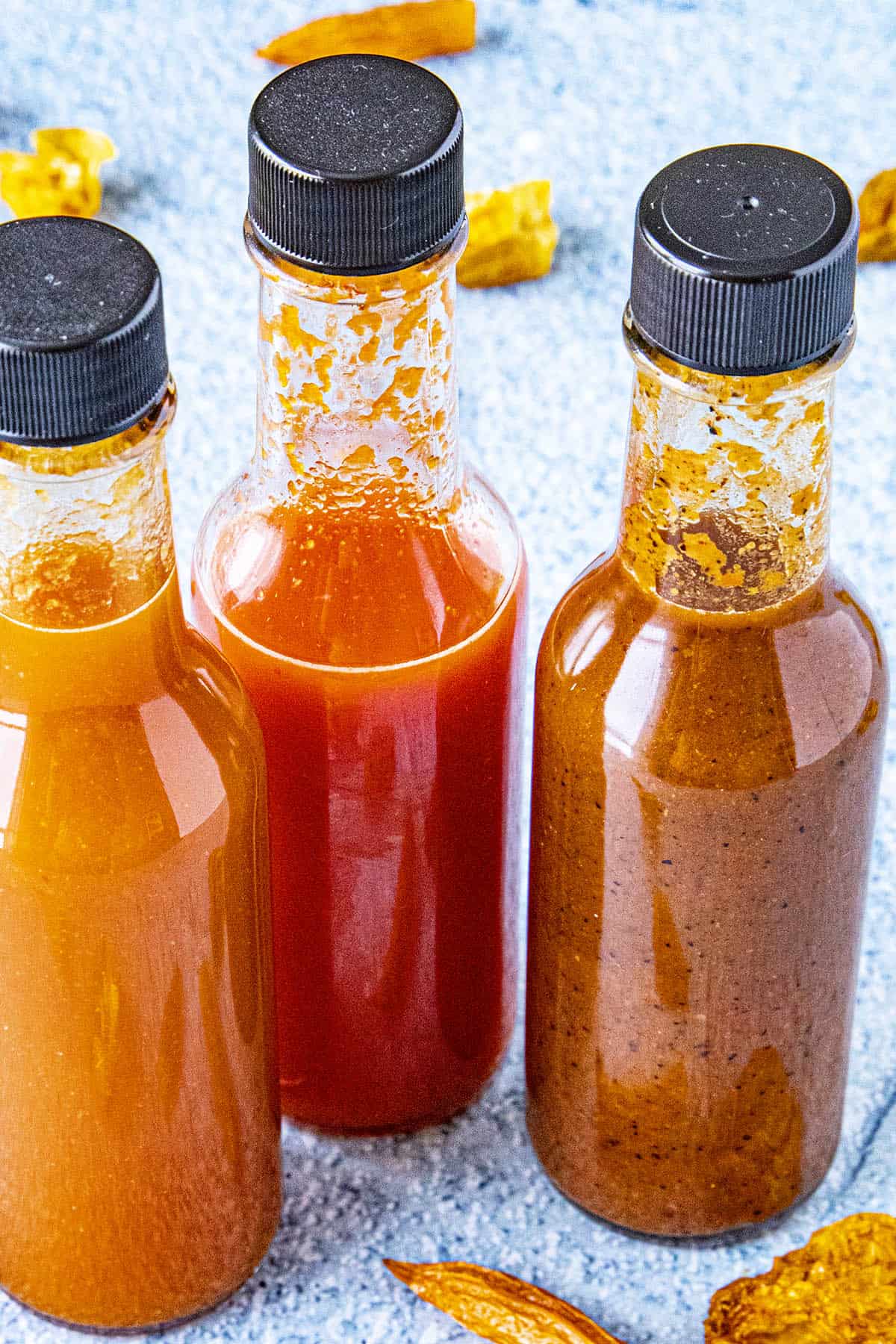 When You Should Refrigerate Hot Sauce
Here are a few reasons why you should refrigerate your hot sauce:
The Hot Sauce Does Not Contain Preservatives. Some hot sauces do not use acids, like vinegar or citrus. My creamy jalapeno sauce recipe uses oil as an emulsifier to make a thick and creamy sauce.
There is no acid added, so it needs to be refrigerated, or it will spoil within a few days.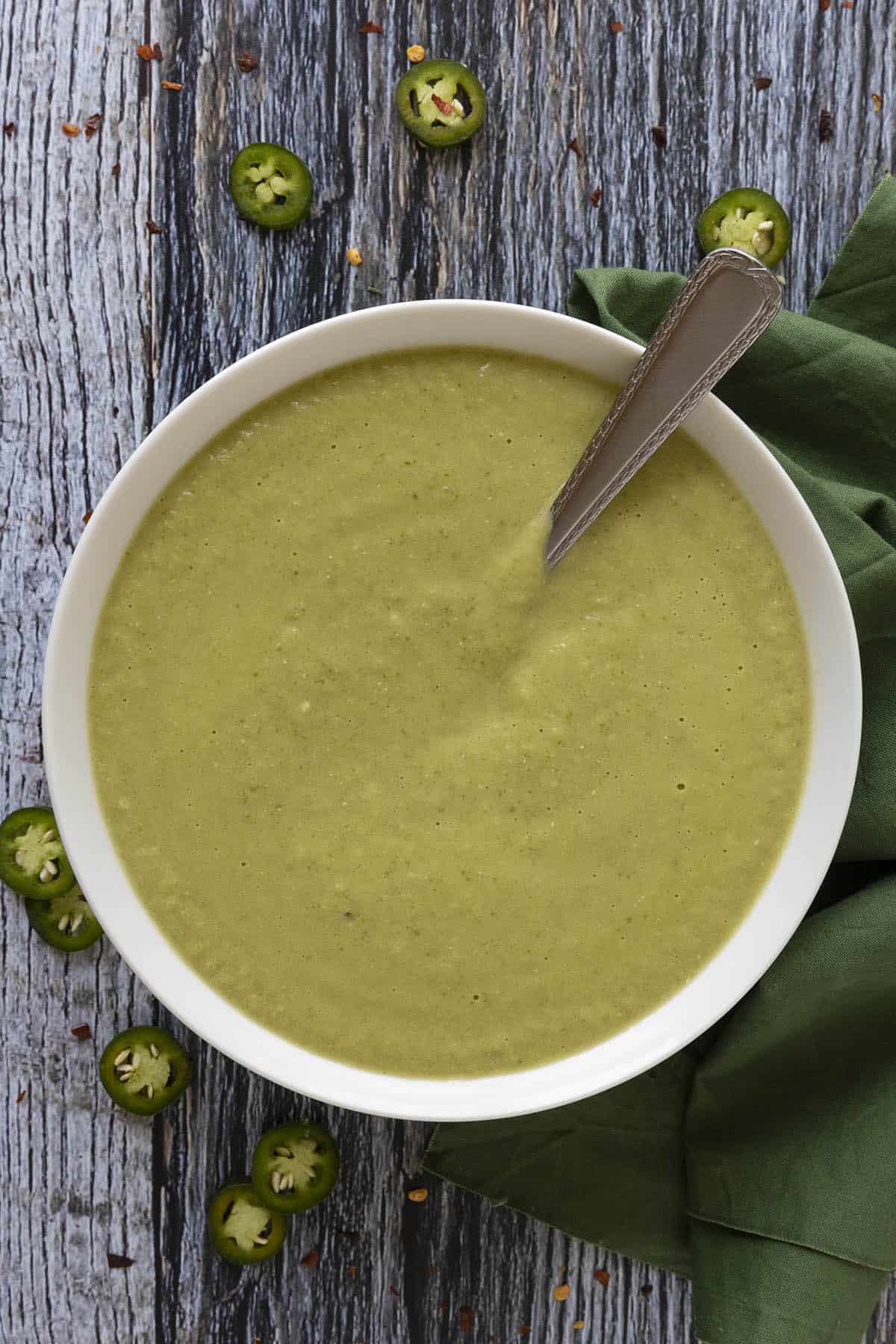 The Hot Sauce Will Not Be Consumed Quickly. If you don't use a lot of hot sauce in a short period of time, or if you have so many bottles that you can't use them all within a few months, it is best to refrigerate them.
Hot sauces that are refrigerated will last longer in the long run, and they won't lose color. It helps preserve their flavor as well.
Fruit-Based Hot Sauces. If your hot sauce contains a lot of fruit, like chunky pineapple, mango, dragon fruit, or any others, it should be refrigerated.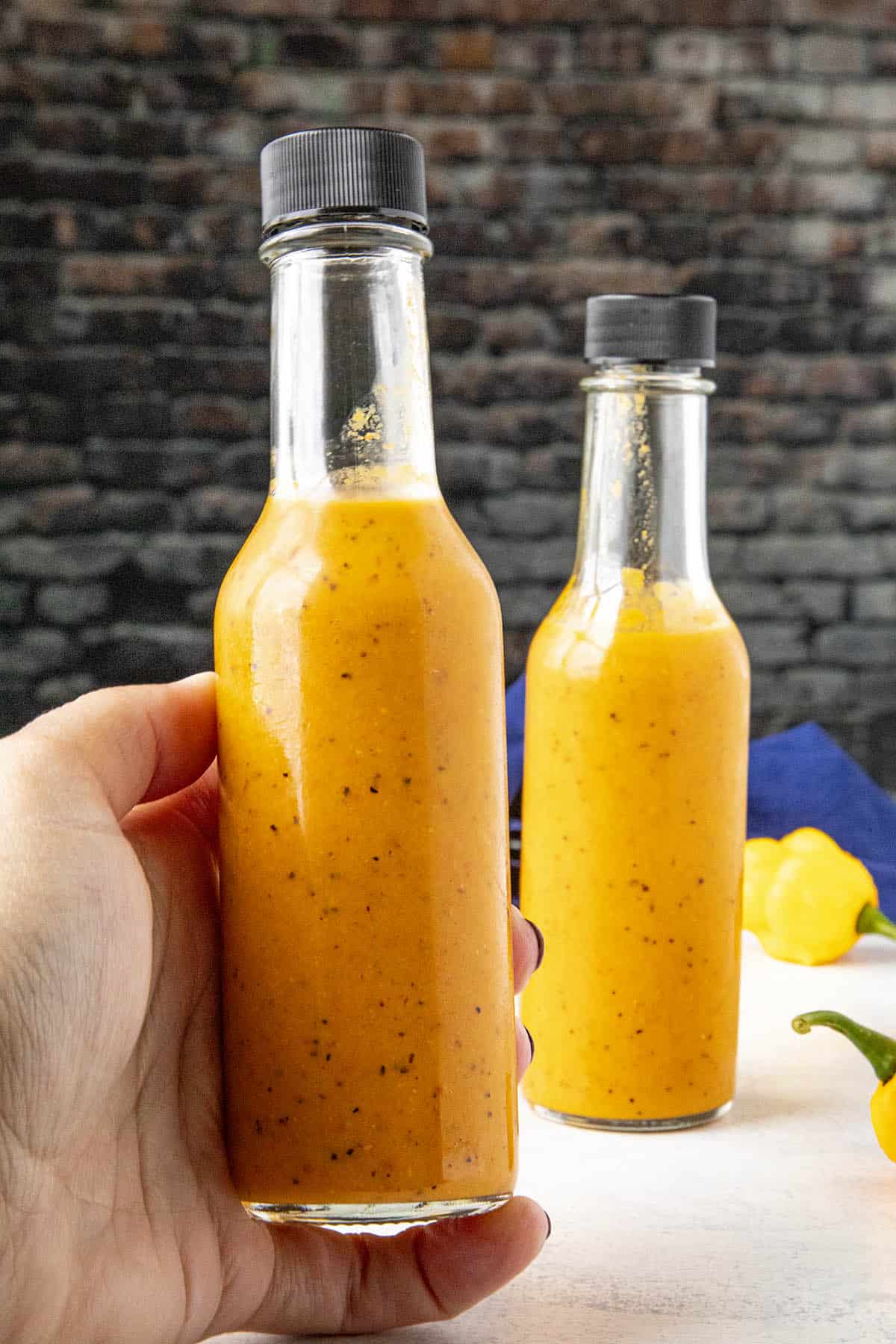 Fruit-based hot sauces tend to degrade more quickly, so definitely benefit from refrigeration, keeping them fresher for longer.
Refrigeration in general does increase shelf life of those bottles of hot sauce.
Should I Refrigerate Fermented Hot Sauces?
Fermented hot sauces should be refrigerated in order to slow the fermentation process. Otherwise, your sauce will continue to ferment outside of the refrigerator.
This is not a problem if you prefer to continue fermenting, and if you keep your hot sauce in a container with a membrane that allows built up gases to escape. Or, if you burp your jars/containers regularly.
You will still maintain the probiotic benefits of the fermented hot sauce either way.
If you cook your fermented hot sauce, it will stop fermentation (and remove probiotic benefits), but solidify the flavors. Then, you can decide to refrigerate based on the acidity and above information.
Should You Refrigerate Unopened Hot Sauce?
No, you do not need to refrigerate bottles of commercial hot sauce that have not yet been opened. Those bottles have been made shelf stable through a canning process.
However, once you open the hot sauce, all the information above applies, so consider refrigerating after opening accordingly.
I personally recommend refrigerating hot sauce is most cases. I have many bottles in the my refrigerator and they last me a very long time.
The only hot sauce I do not refrigerate are smaller bottles that I know I will consume with a few months. Otherwise, into the fridge they go.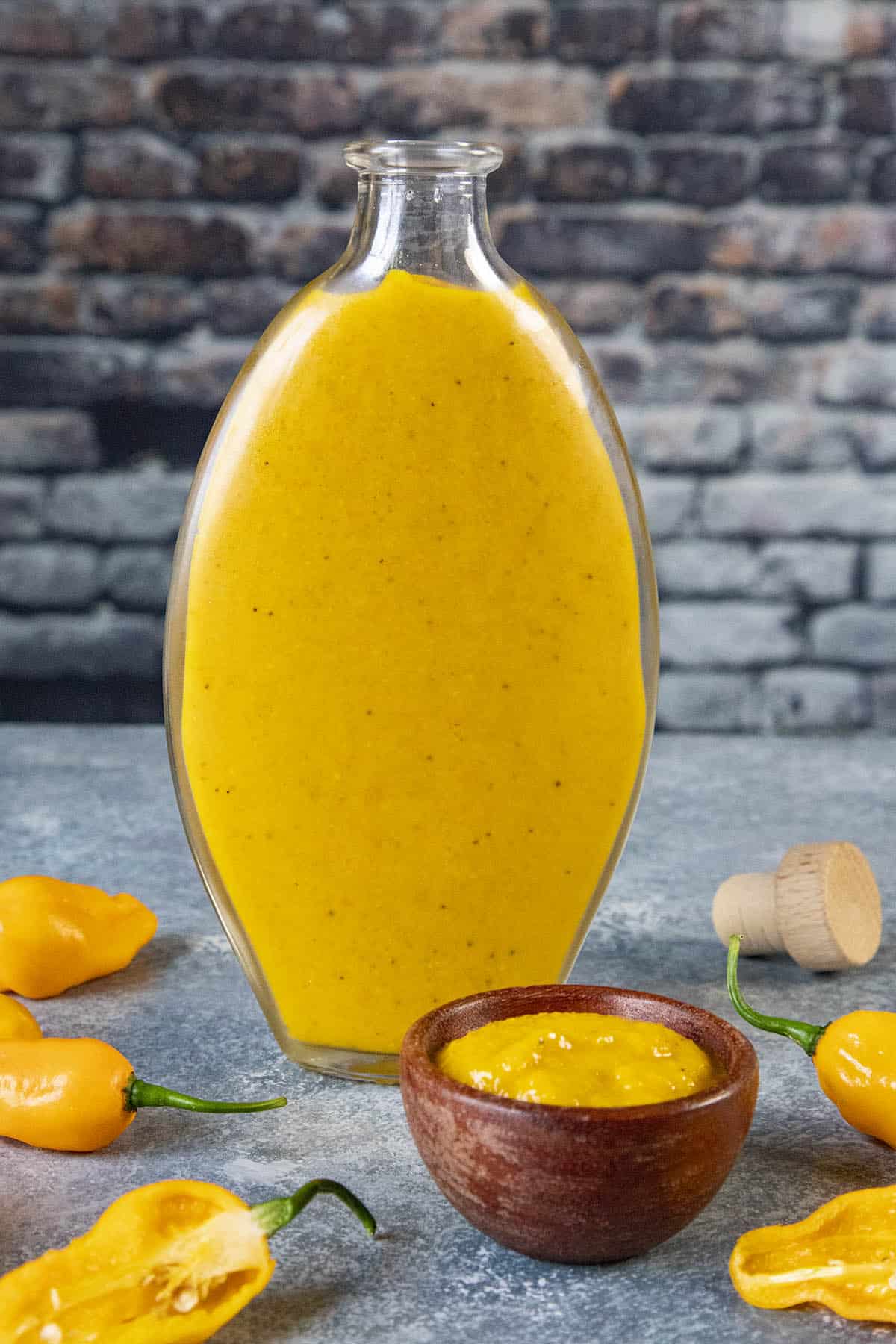 Looking for More Hot Sauce Info and Recipes?