Ssamjang is a staple of Korean cuisine, essentially a Korean bbq sauce made with fiery gochujang, doenjang, toasted sesame oil and more. It is huge on flavor and perfect for the spicy food lover. Learn more about it!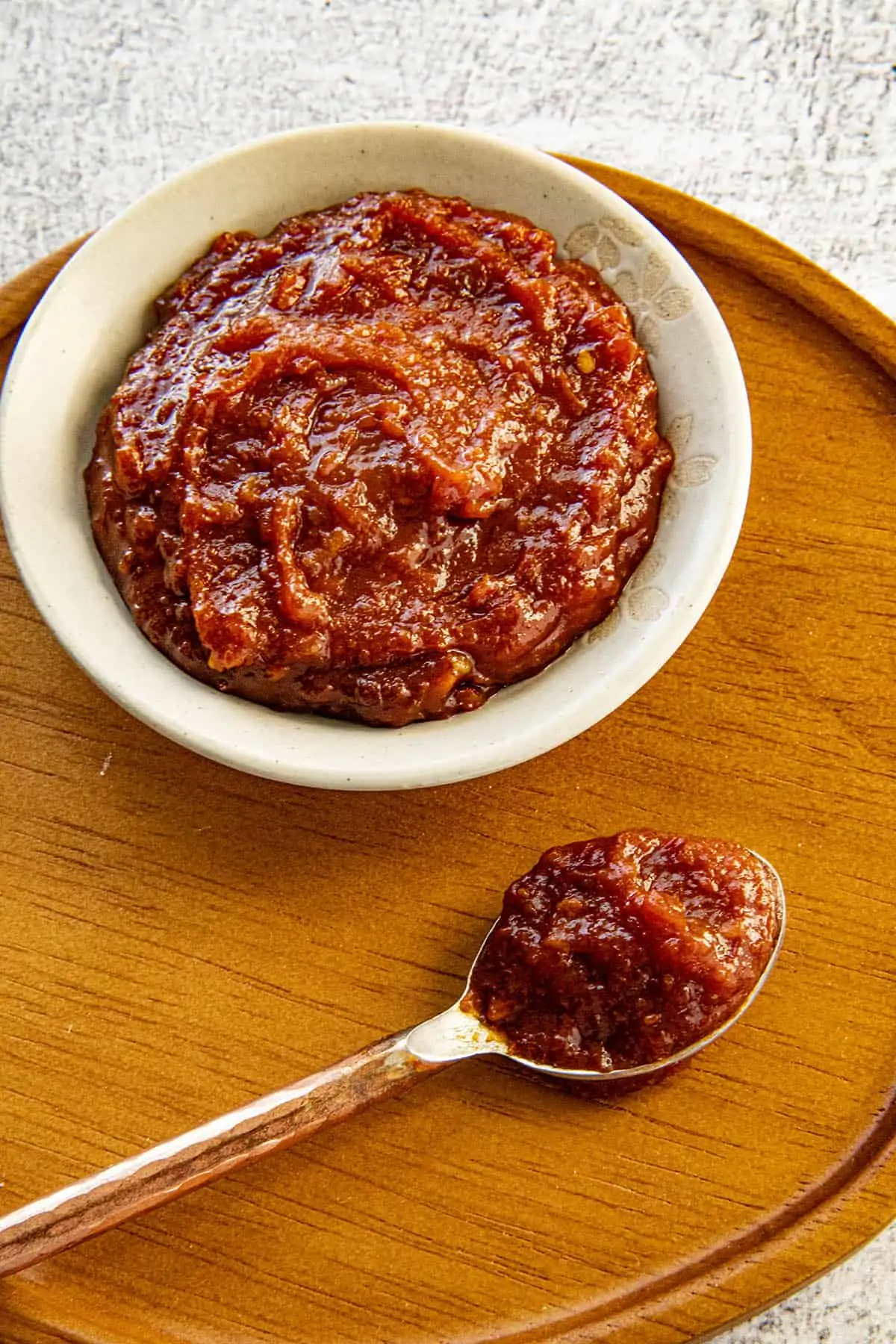 Korean cuisine is loved and revered all across the world. It is known for its nutty and earthy flavors and how they combine with fresh ingredients to make for a delicious, aromatic culinary journey. If there is one Asian dish that no one can quite resist it is a fantastic Korean barbecue.
Spicy, fragrant, and filled with complex flavors thanks to a mixture of aromatic spices, Korean cuisine prides itself on not just its spectacular dishes but also the accompanying variety of sauces and condiments.
One of the classic staples in this regard is the Korean Ssamjang.
What is Ssamjang?
Ssamjang is a staple in Korean cooking and eating. It is a thick sauce that is made from doenjang, also known as fermented soybean paste. The sauce is quite spicy since it contains gochujang as well, which is Korean chili paste.
While doenjang and gochujang give the paste its characteristic heat and texture, ingredients like garlic, onion, green onion, sugar, and sesame oil bring the flavor together and make it one of the most fragrant and delicious dipping sauces in all of Korean cuisine.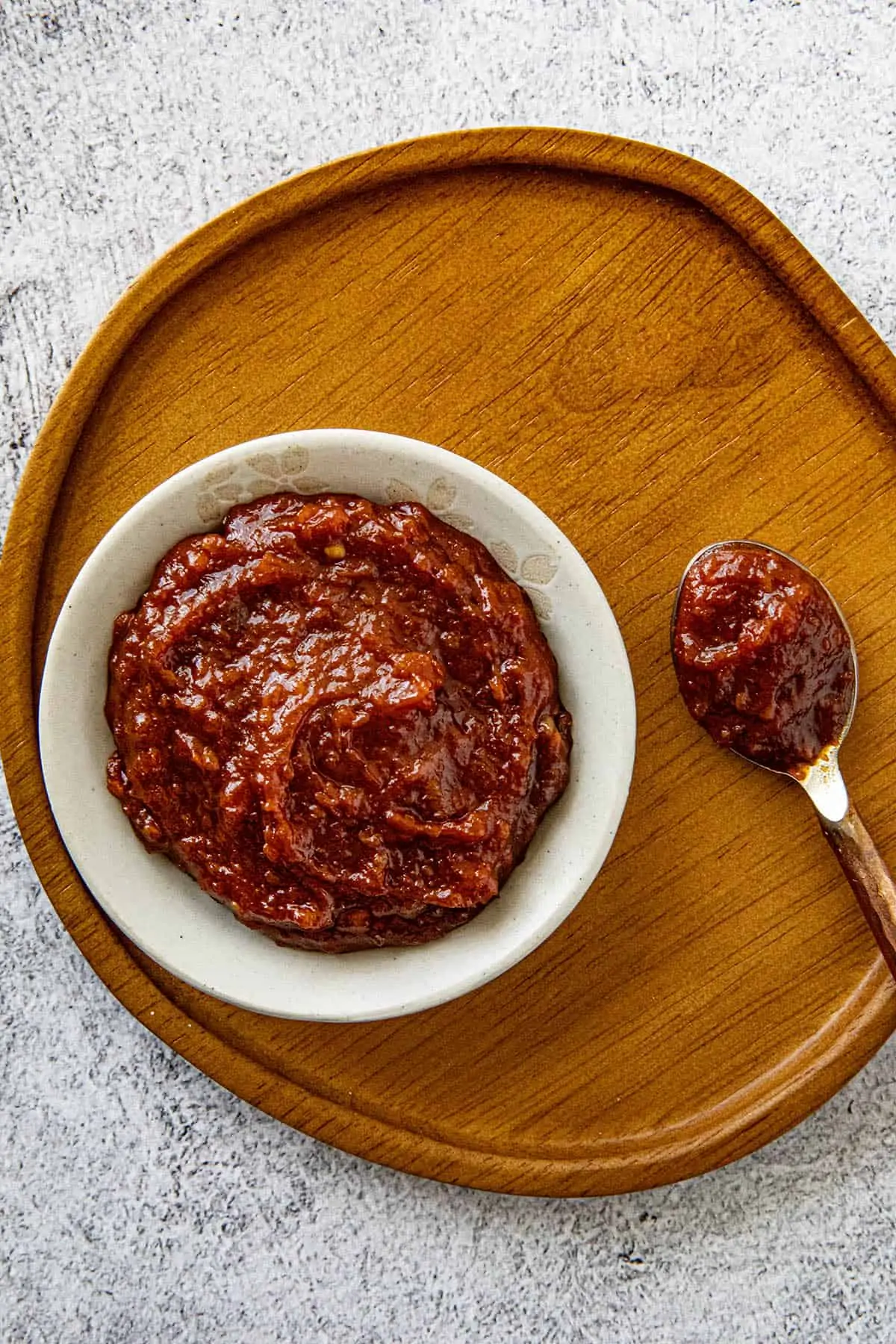 Is Ssamjang Spicy?
Ssamjang typically has a salty and nutty flavor which is incredibly aromatic and fragrant. When it comes to the spice level of this delicious sauce, it can be best described as mildly spicy although it depends on the type of peppers that are used in its making. Some of its varieties can go up to 50,000 Scoville Heat Units.
How to Use Ssamjang?
One of the most popular and widespread uses of Ssamjang is with pork belly barbecue, especially in Korean settings where it is known as Samgyeopsal. It is the perfect complement to the smoky flavor of the barbecue and adds a lot of nuttiness and earthy flavors to many Korean recipes.
It can be used as a condiment on the side with your delicious barbecued or grilled meats, in stir fries, stir fry sauce and other Korean food, or you can use it as a dipping sauce for anything that you like, including freshly cut vegetables. It's great with lettuce wraps.
How to Make Ssamjang?
Whether you are unable to find some Ssamjang sauce in your area or you would simply like to have a fresh serving, you do not need any excuses to make some delicious Ssamjang at home with your own fresh ingredients. Here is a simple recipe Korean Ssamjang recipe to try:
Mix together 1/4th of a cup of doenjang and 2 tablespoons of gochujang.
Place this paste mixture in a food blender along with 2 tablespoons of sesame oil, half tablespoon of honey, thinly sliced onions, and some minced garlic and whole sesame seeds.
If you want a nuttier flavor in your sauce, add your selection of nuts and seeds such as walnuts.
Blend the mixture for a minute or two and then serve it in a bowl.
You can garnish the sauce with chilies or sesame seeds depending on what you are serving it with.
What is a Substitute for Ssamjang?
Ssamjang has a very unique taste that is difficult to replicate. Using simple doenjang may make up for the texture aspect of the sauce. Sambal oelek is a Thai chili garlic paste that has a similar flavor profile to Ssamjang. Another option you can try as a substitute is mixing chili garlic paste with some sesame oil.
Does Ssamjang Need to be Refrigerated?
Yes, you will have to refrigerate your Ssamjang when it is not in use. Make sure that you store your sauce in an airtight jar or container and then place it in the fridge. Ssamjang is best consumed fresh, which is why you should ideally finish a given serving within 3-5 days or up to a week.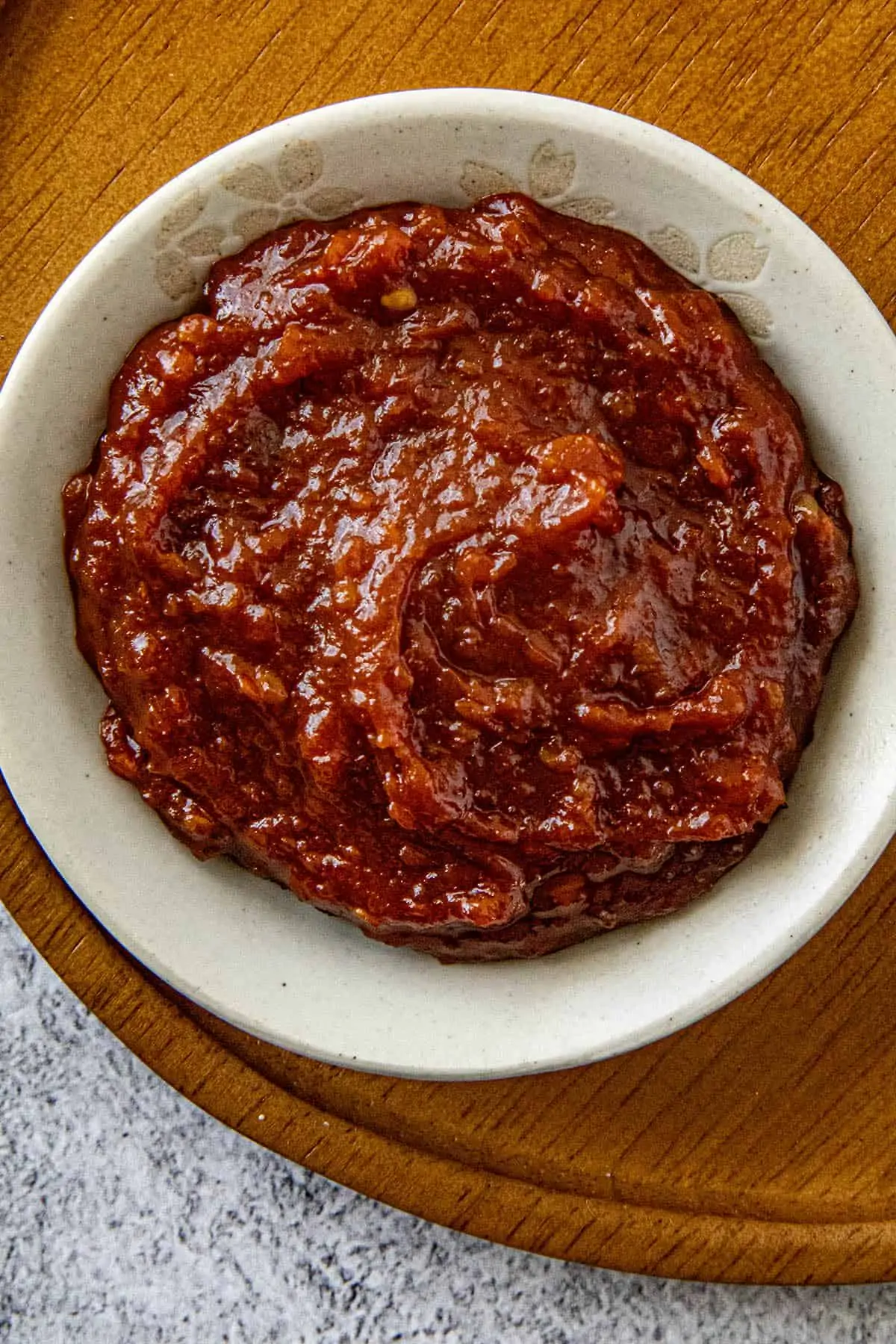 What is the Difference Between Ssamjang And Gochujang?
As we mentioned before, gochujang is Korean chili paste. It is a spicy blend of red hot chili peppers that have been blended into a paste like consistency. While Ssamjang uses gochujang as part of its components, it has several other additional ingredients as well, including Korean soybean paste and seasonings that give it a tangier and nuttier flavor.
Where to Buy Ssamjang?
Ssamjang is available for purchase in specialty stores that sell Korean products. If you are fortunate enough to live nearby or know a Korean grocer, you will find it available in a jar since it is a very popular Korean barbecue condiment. You can also find a lot of varieties of the sauce online.
Try Some of These Other Popular Sauces and Recipes