"Wild Wing Cafe" is a chain restaurant with a focus on chicken wings and great beer. We took a road trip recently on our way to Florida and made sure to stop in at the Marietta, Georgia location for some hot and spicy samplings. I've been to multiple "Wild Wing Cafe" locations, and the Marietta spot is top notch.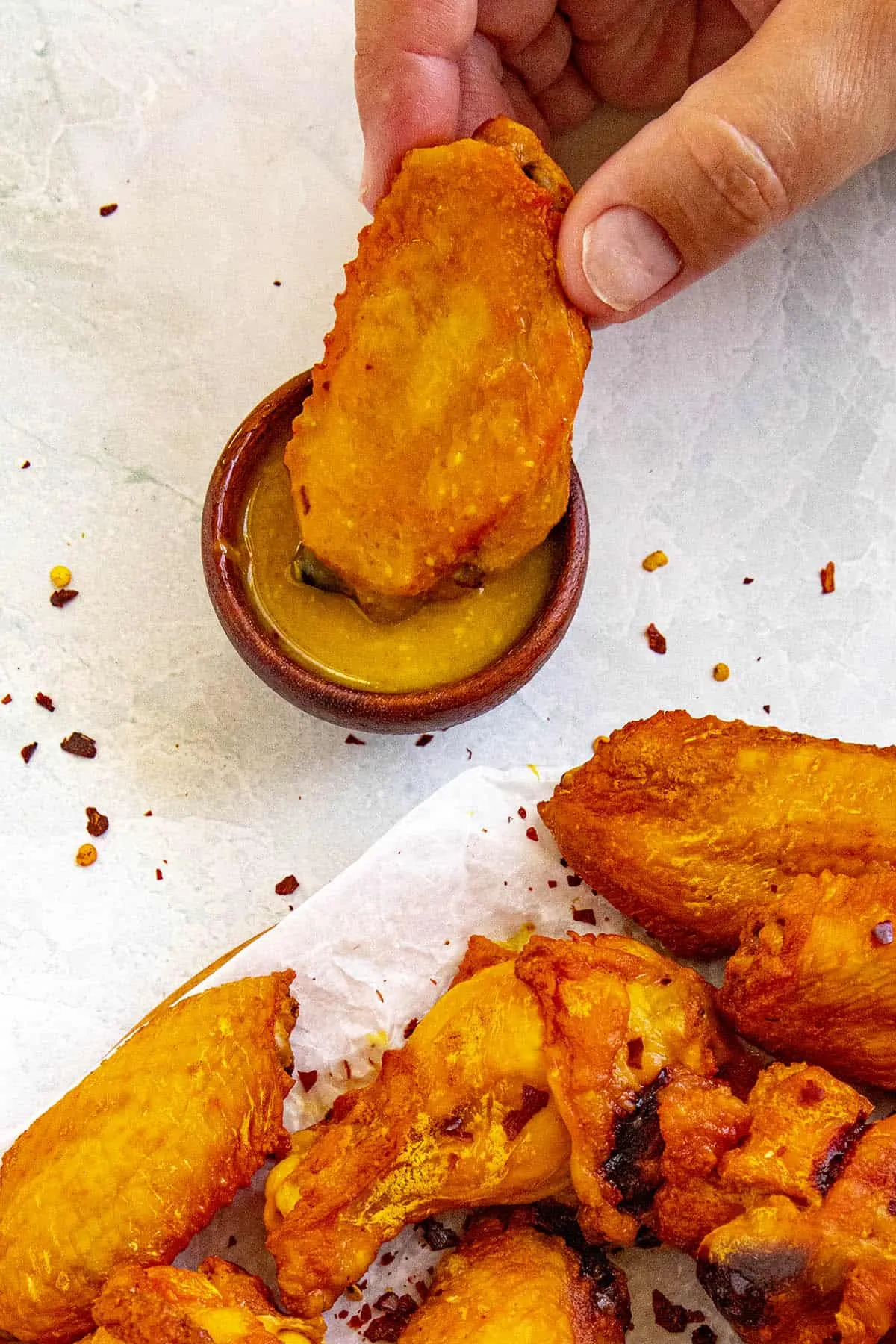 Tucked into the corner of a simple strip mall, the outside opens into a patio area where Friday night groups wait for their tables to become available.
Walking inside, we were greeted by pleasant servers and a chatty mix of revelers filling out the numerous tables or gathered around the horseshoe shaped bar. A local band was just setting up near the far wall.
After adding our names to the list, where I would have happily waited the 45 minutes expected, we found seats the bar and quickly ordered some tap beer. This location has a large tap selection of dozens of beers to choose from, but also any number of bottled beers.
Settled with a beer, we dug into the wing selection. With nearly 40 different sauces available, your choices run the gamut from mild to amazingly hot to heat that will blow your mind.
I have sampled a great deal of spicy food in my time, and "Wild Wing Cafe" offers some of the hottest wings around. Whether you are into flavor or heat for the sake of heat, you'll find something to satisfy your cravings.
I typically stop in for the Jalapeno-Cheddar wings. With only a touch of heat, they offer a tangy cheddar cheese flavor that keeps you reaching for the next one. In the past I've purchased some of this sauce to go and turned into different meals. I love it over grilled shrimp and flaky white fish.
But for pure heat, you'll need to experience what they call the "Braveheart" wings. I had 5 of these last year and had some regrets the morning after.
This time around, I sampled only 1 after finishing my other hot wing choices, all of which tasted great. Hot indeed, but the "Braveheart" does offer a deep roasted pepper flavor, if you can get through the initial flame. The heat comes from the concentration of the hot sauce. More a chili paste than anything, it is thick and caked over the wings, ensuring a major tongue lashing.
Tonight, however, serendipity was on my side, for I learned something new about "Wild Wing Cafe". The "Braveheart" sauce, one of the hottest I've ever tasted in a restaurant, is not their hottest hot sauce. Insanely, they offer an even hotter version called "Zamunda Fire", the moniker being a tongue-in-cheek reference to the Eddie Murphy movie, "Coming to America". It gave me a chuckle, but the sauce heat took that away quickly.
The heat pummeled me instantly after the first bite. It slammed my tongue with the familiar Scorpion Sting of the Trinidad Scorpion chili peppers I've cooked with so many times. I'm guessing they used some Trinidad Scorpion Butch Ts. I can only imagine the sauce makers in the kitchen donning gas masks to make the daily batches.
Like the Braveheart sauce, this sauce was, in reality, a thick chili paste. It clung to the wing like glue. The amount served up with a single wing could have gone to spice up fifty different meals, and I'm not exaggerating. A single dollop of this Zamunda Fire paste would heat up an entire pot of chili.
"Wild Wing Cafe" is fun for sure, inviting, and a cool sports bar/microbrewery destination in its own right. With such a huge selection of wings and other items on the menu, you don't need to be a total chilehead like myself to enjoy the atmosphere, but if you are like me, you'll find a powerful dose of heavenly hell fire to wash down with your beer.