Thank you Culver's for sponsoring this post. I was recently invited to visit the Culver's headquarters in Prairie du Sac, Wisconsin, to learn about the company and see how they make their awesome ButterBurgers. Read all about it!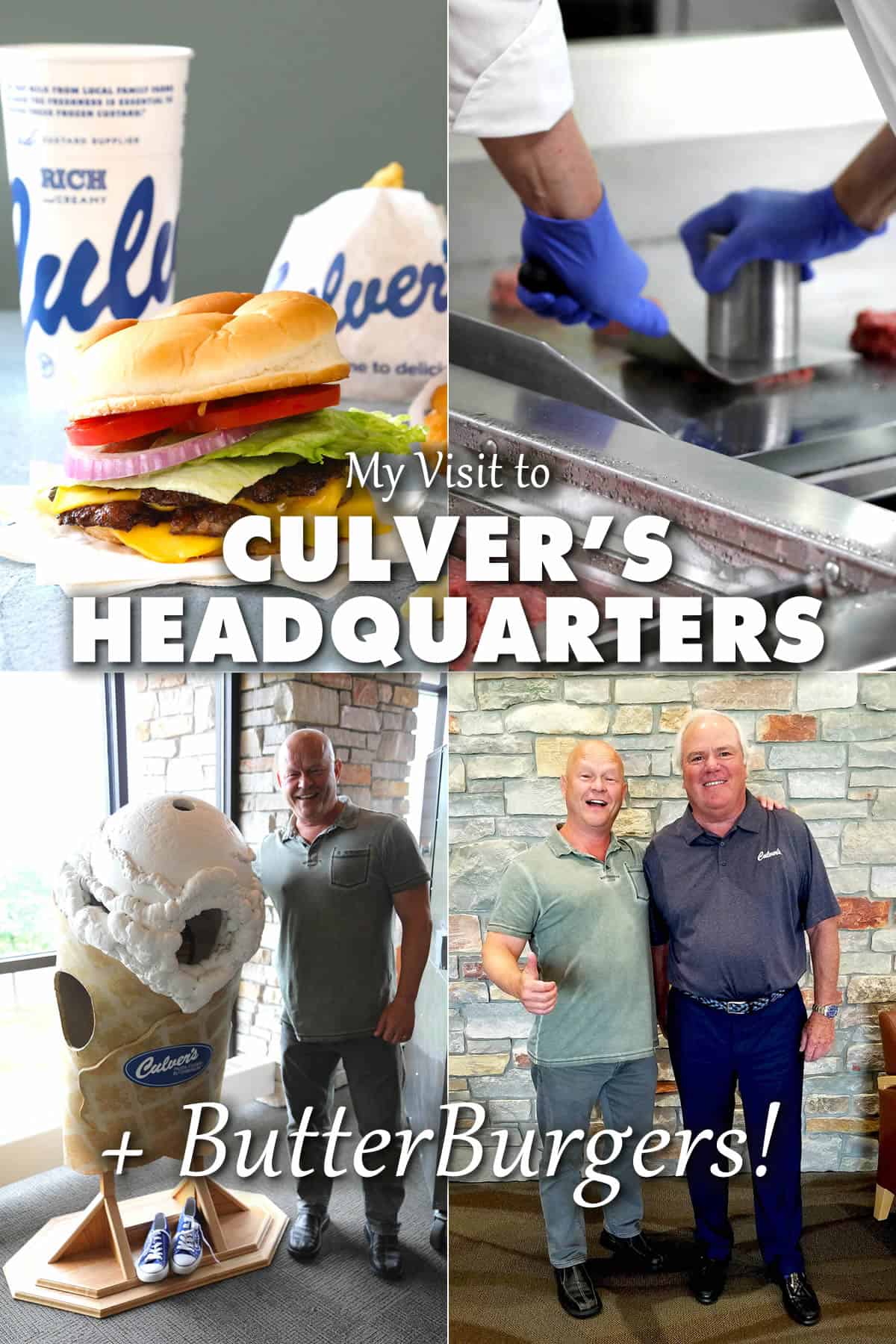 Having lived for many years in Northern Illinois, near Wisconsin, I've had the pleasure of easy access to a local Culver's restaurant. Culver's is a restaurant chain known for their ButterBurgers, so-called because they butter their buns before toasting them crispy. They're also known for their Frozen Custard. Culver's Frozen Custard is an amazing thing, my friends. Think ice cream, but seriously good - very creamy. They're also known for their Wisconsin Cheese Curds, which they've helped popularize across the United States as the company has grown and opened new restaurants.
When I was invited to visit their corporate headquarters in Prairie du Sac, Wisconsin, I jumped at the chance. I've always been curious to get a peek behind the curtain of restaurant operations. As a foodie, you never know what you're going to learn. And also, I'm a big fan of their ButterBurgers. Bonus! I knew they'd be serving them up, and YES, my friends, I got to enjoy them.
Let me tell you about my visit.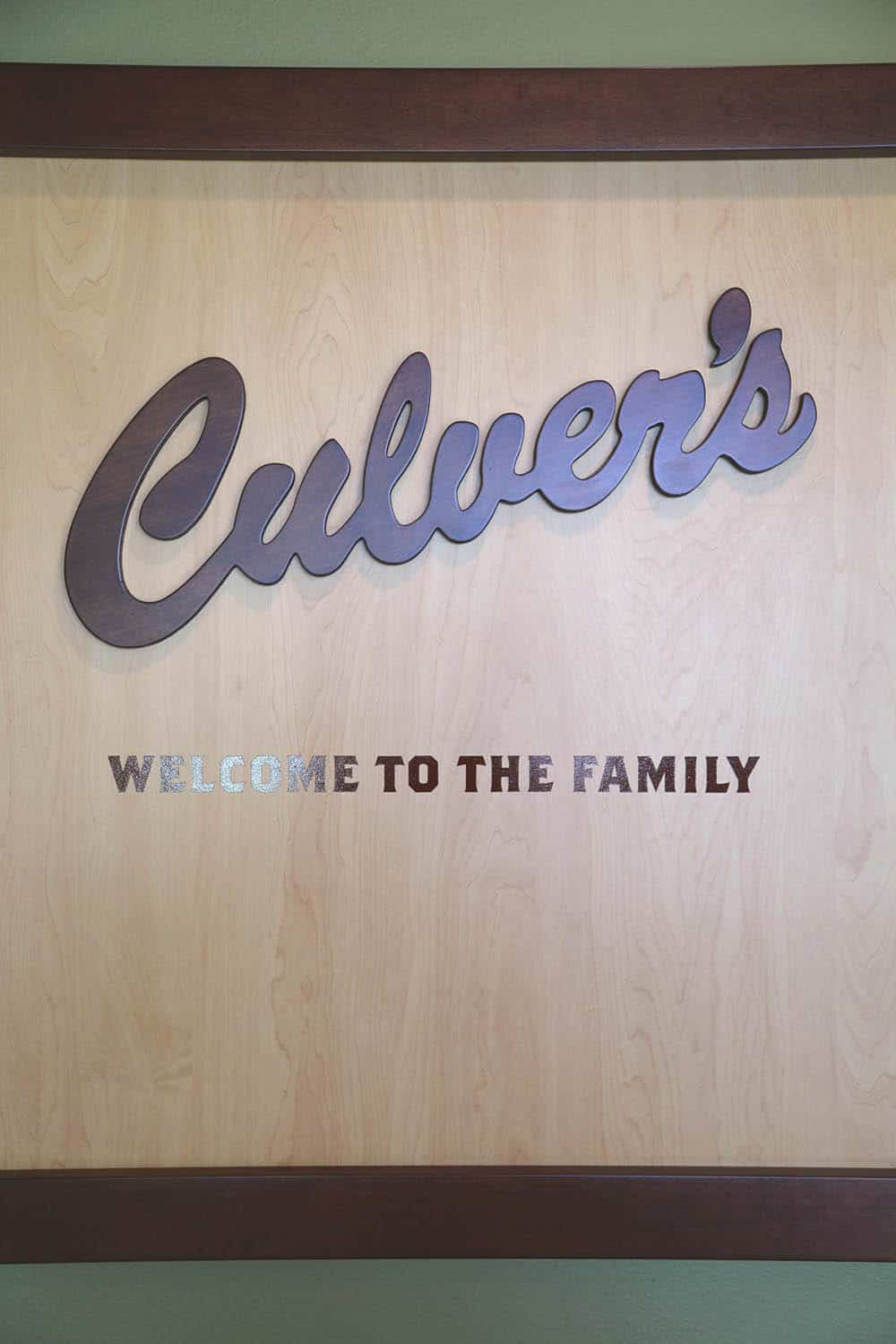 Visiting Culver's Headquarters
I arrived at the corporate headquarters building and got to learn about Culver's history, which is an interesting story. In 1984 Craig and Lea Culver, along with Craig's parents George and Ruth, opened the first Culver's restaurant in their hometown of Sauk City, Wisconsin.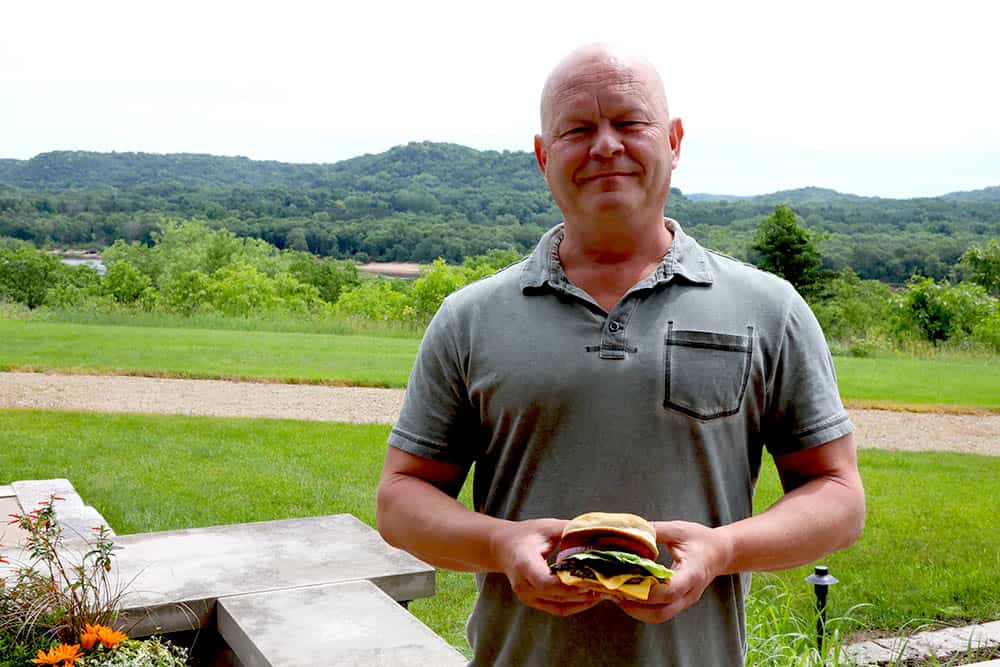 Their idea was to combine Craig's love for his mom's homemade hamburgers with his favorite childhood vacation treat, Frozen Custard. It has proved a successful combination, as that single store has grown to more than 700 different locations across the United States.
I met with Joe Koss, President of Culver's and Quinn Adkins, Culver's Director of Menu Development, along with an eager support staff making it a very pleasant visit. Everyone was so warm and welcoming, and they all exuded company pride.
After the introduction, I was brought into the Culver's test kitchen to get a firsthand look at how they make their signature ButterBurgers. And, I got to enjoy some!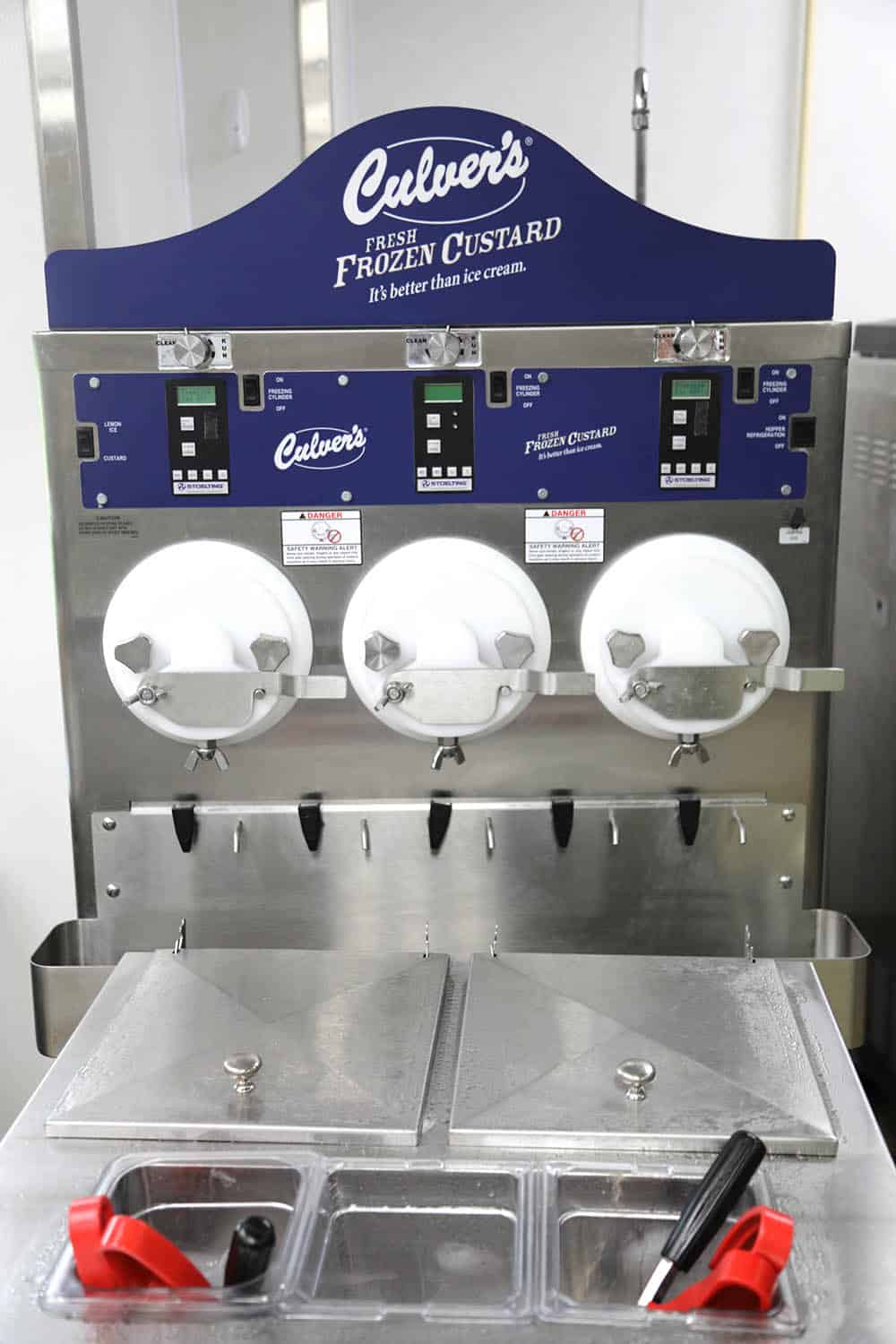 Culver's ButterBurgers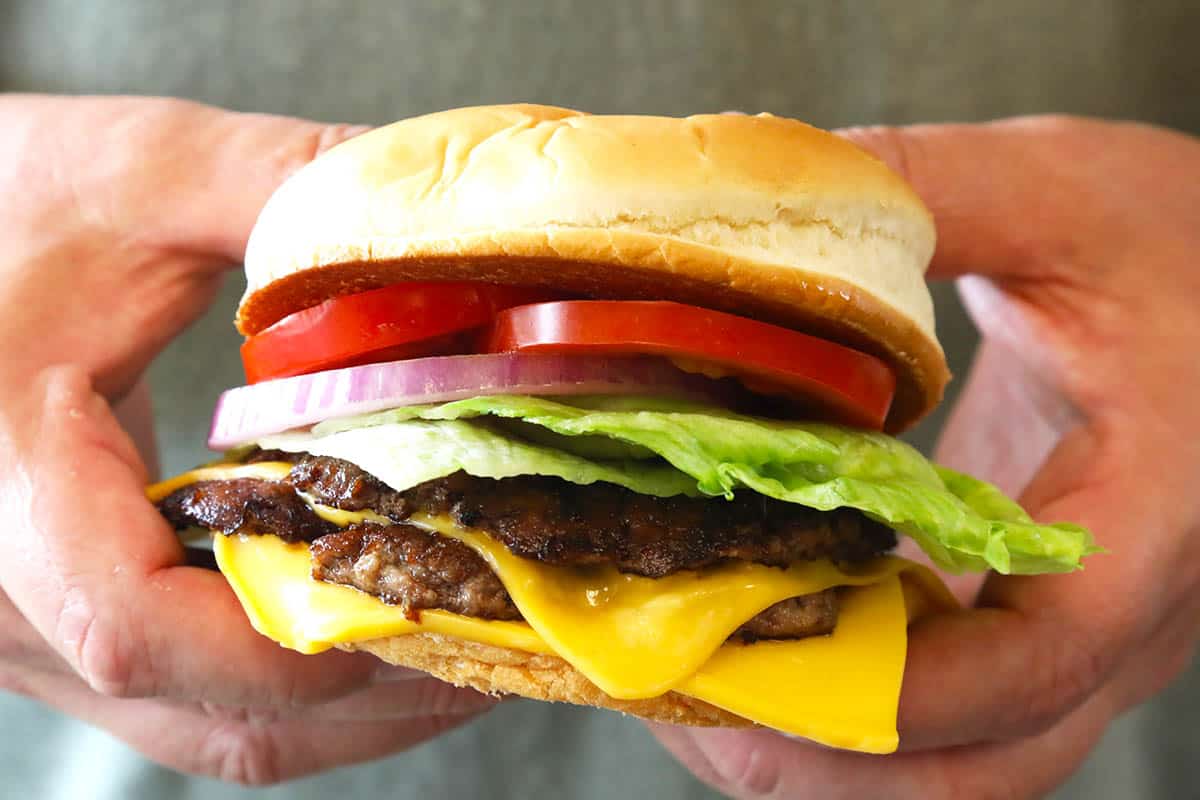 Culver's ButterBurgers are unique in that they are made from fresh ground beef that is never frozen. Their beef is a blend of sirloin, rib and plate, and it makes for a tasty combination. The meat is seared on a hot grill, then served over lightly buttered toasted buns.
The key to making their ButterBurgers is exceptional preparation. Their burgers are not charbroiled, but are instead cooked at 425 degrees fahrenheit on a specially designed nickel and chrome surface, 30 seconds per side.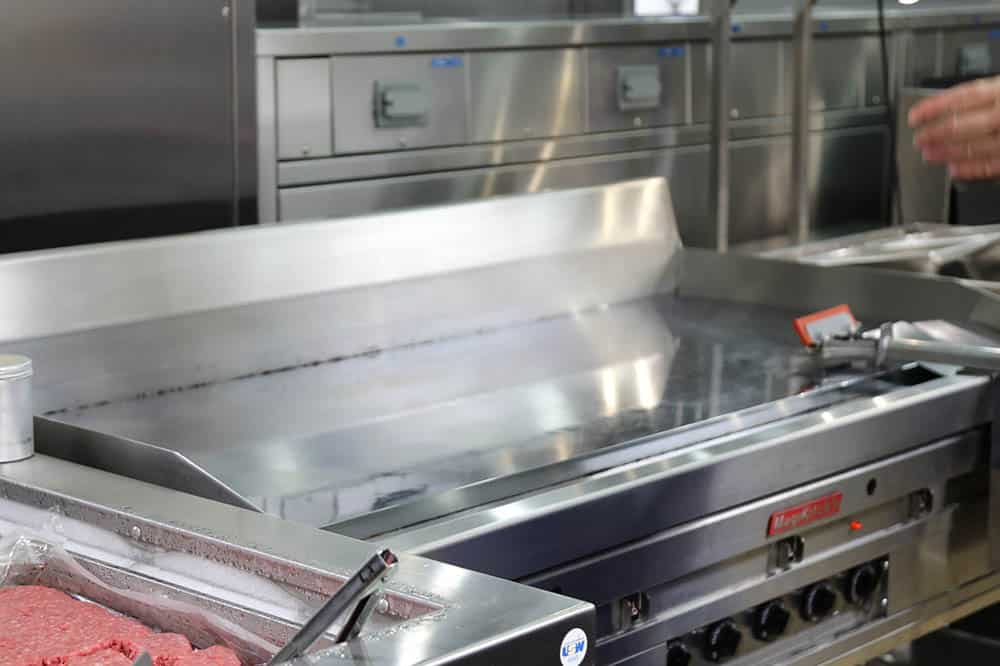 The chef uses a weight to press down a spatula over the meat, flattening the burger nice and thin, allowing it to crisp up slightly around the edges of the patty.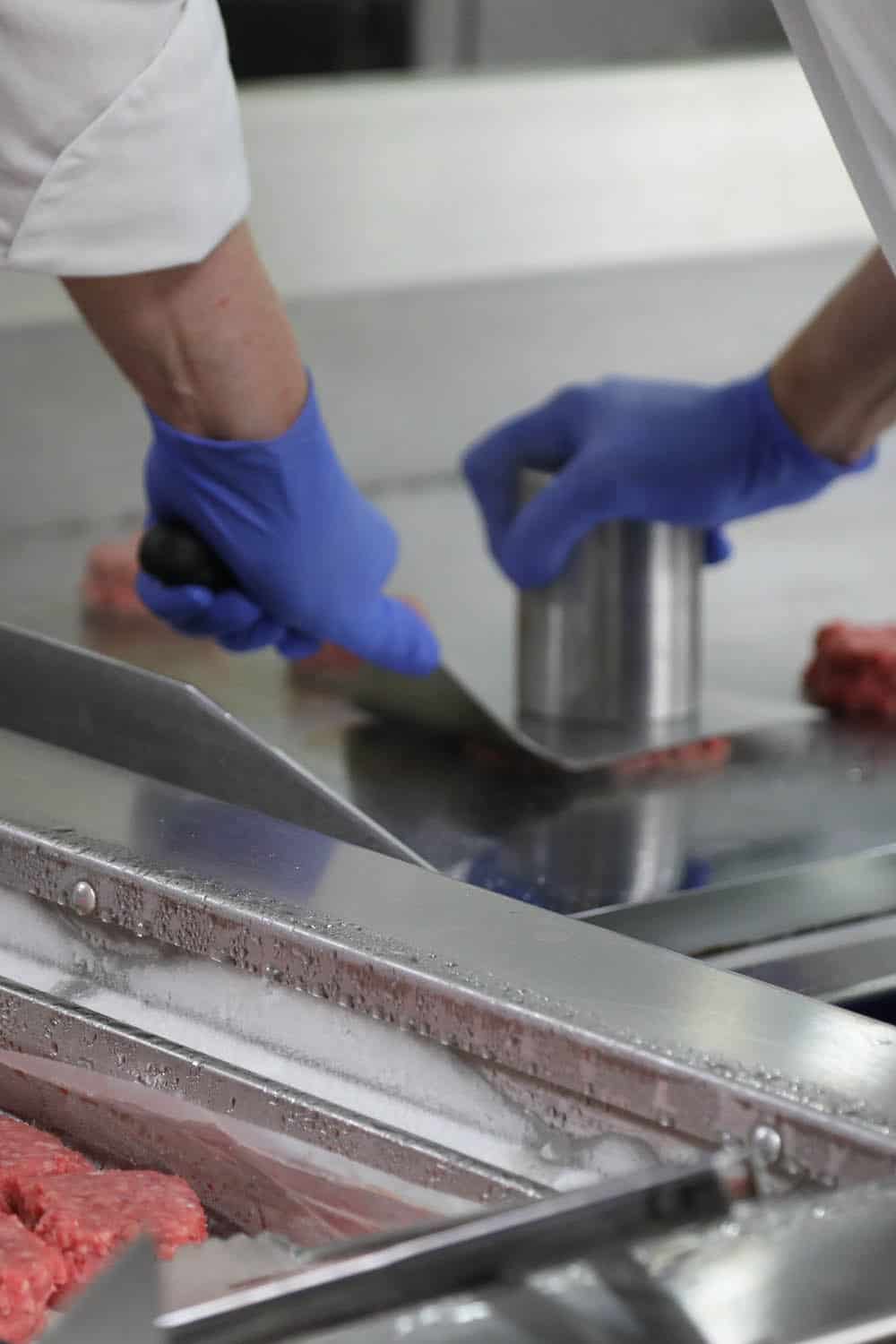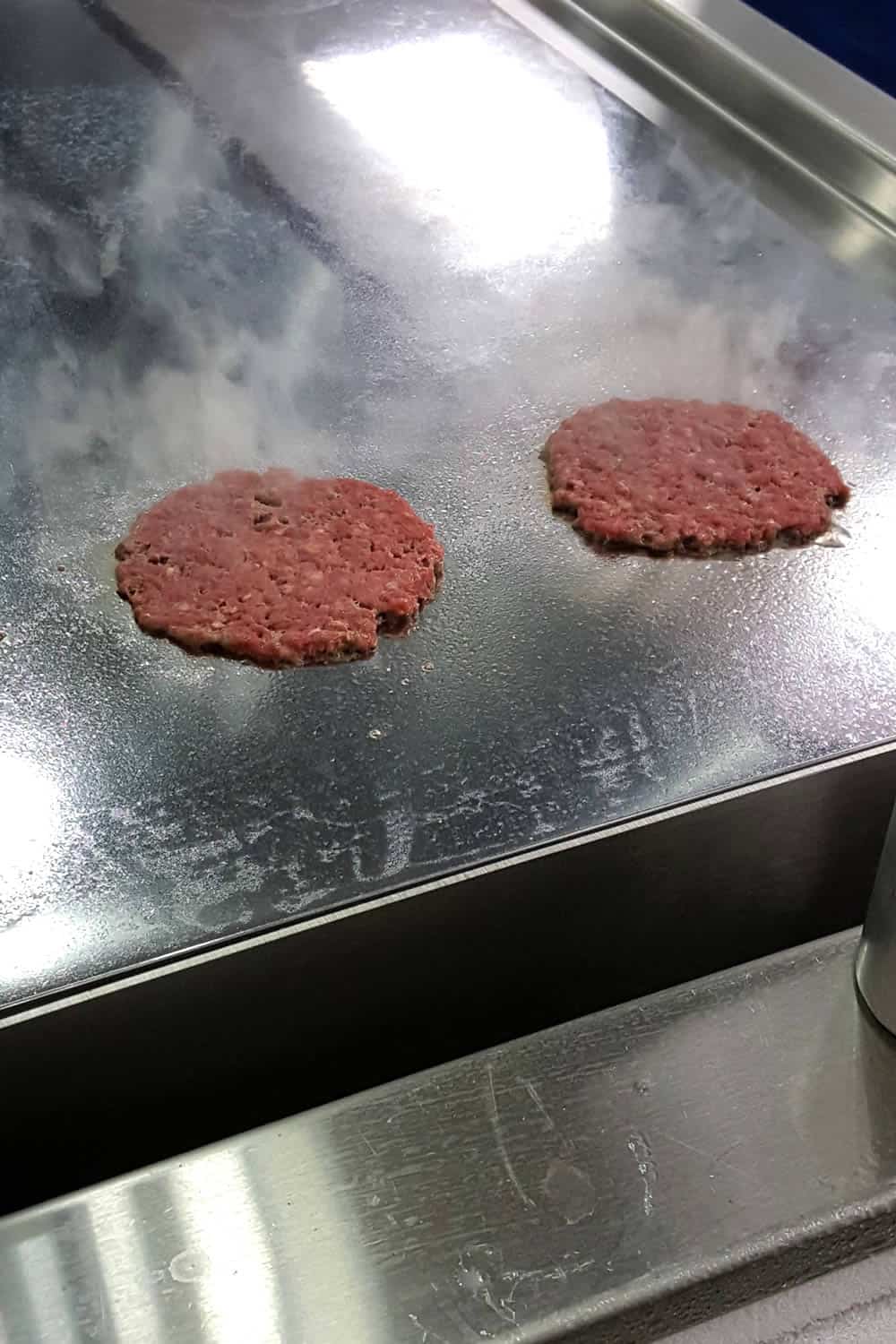 Talk about an awesome burger!
The patties are finished off with a whiff of salt and pepper and a slice of Wisconsin cheese, if desired by the customer, and served up on buttered toasted buns, finally customized with selected toppings. Off to a slice of burger heaven it is - not a bad place to be!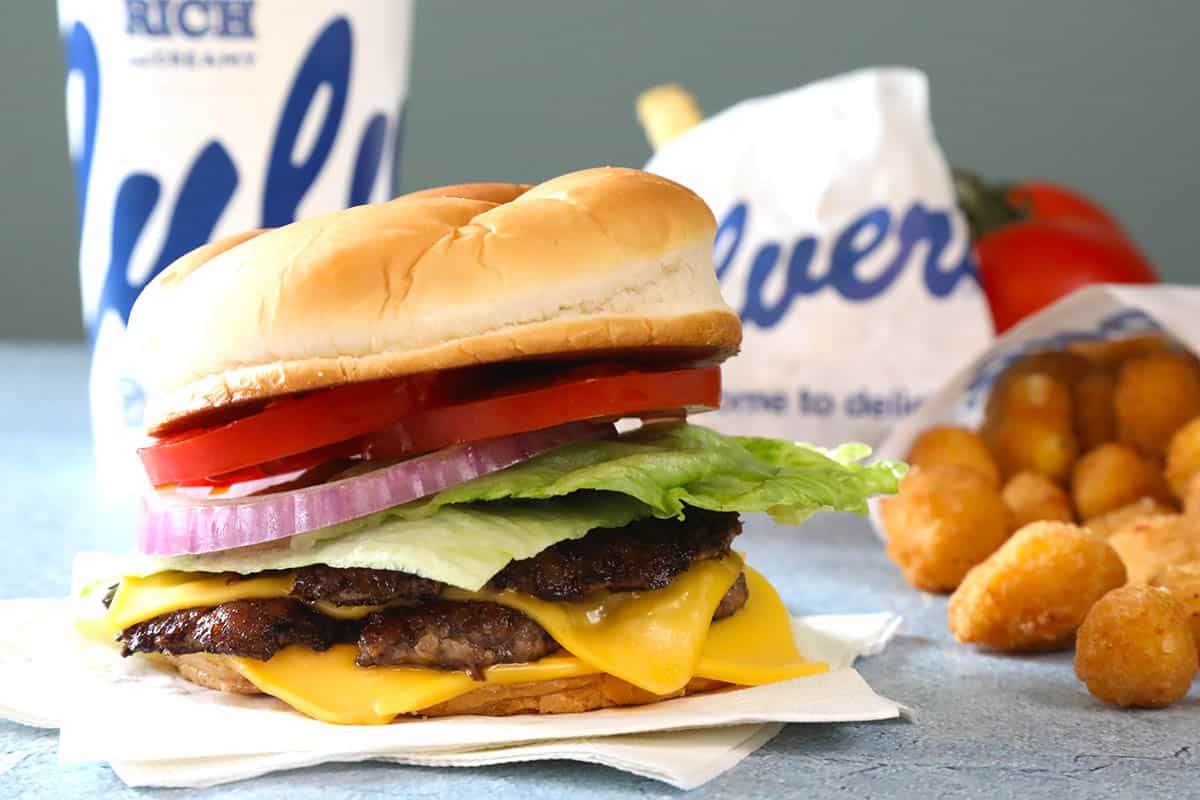 All Culver's burgers are cooked to order, which means they don't start to cook it until your order is placed. There is no stacking of cooked burgers in the back, sitting in a warmer, they are always fresh.
You can select from a wide variety of burger at Culver's, just a few of those being the ButterBurger, ButterBurger with Cheese, and Culver's Deluxe with real Wisconsin cheese. Order a single, double or triple, and they'll customize (think crisp lettuce, ripe tomatoes, pickles, sweet red onion and mayo, and more) it for you.
I gotta tell ya, if you haven't tried a ButterBurger, find your nearest Culver's and get yourself one. It's pure satisfaction. Just the right blend of beef. Crispy. Juicy. I'm getting hungry again writing about this.
I also got to see some of their famous Frozen Custard machines. I imagine they get a lot of use, serving up Frozen Custard to the hungry masses!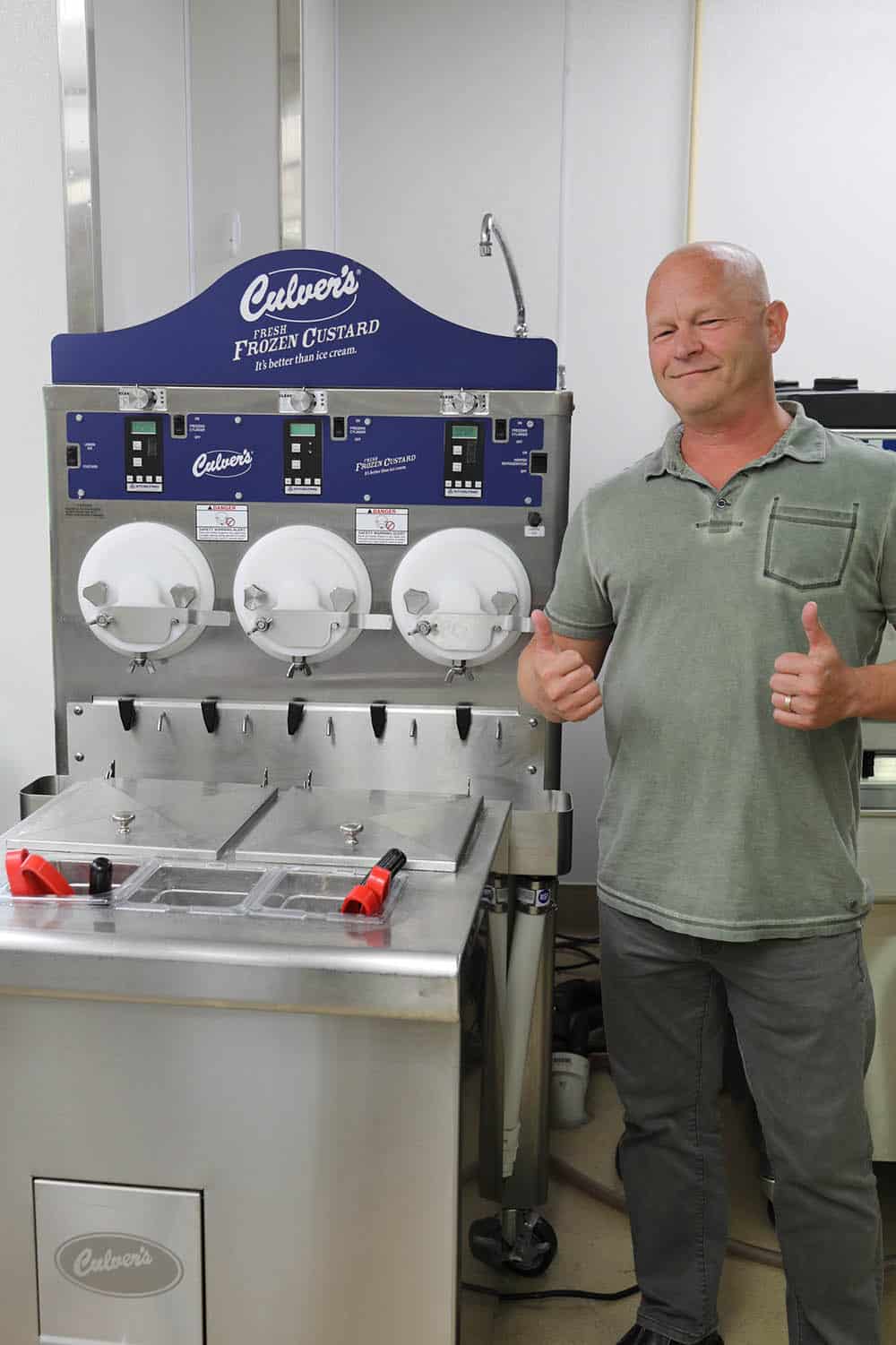 As I wandered out to the lobby during a break, I had the luck of bumping into Craig Culver himself. He was on his way down the stairs, and when he noticed my group, he greeted us warmly and engaged us in a bit of conversation. He was genuinely interested in what we do as writers and bloggers. Great guy!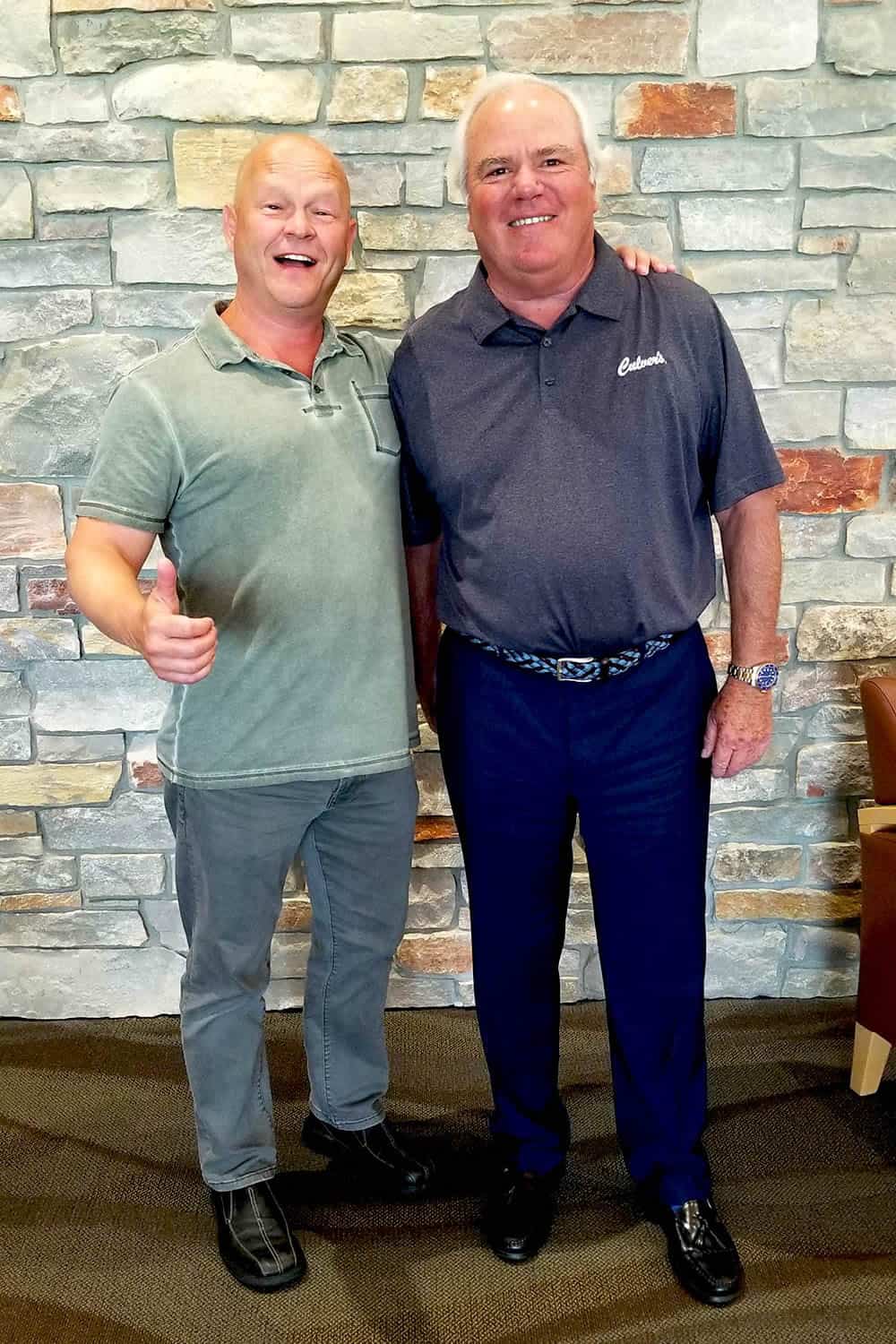 After enjoying my ButterBurger for lunch (and some Frozen Custard), I got to be interviewed on camera about my love for burgers. They handed me another burger during the shoot, but I could barely take a bite! I was so stuffed from my first double burger with cheese. Oh boy!
I also got to see the original Frozen Custard costume worn in the earlier days to promote business. It doesn't look very comfortable!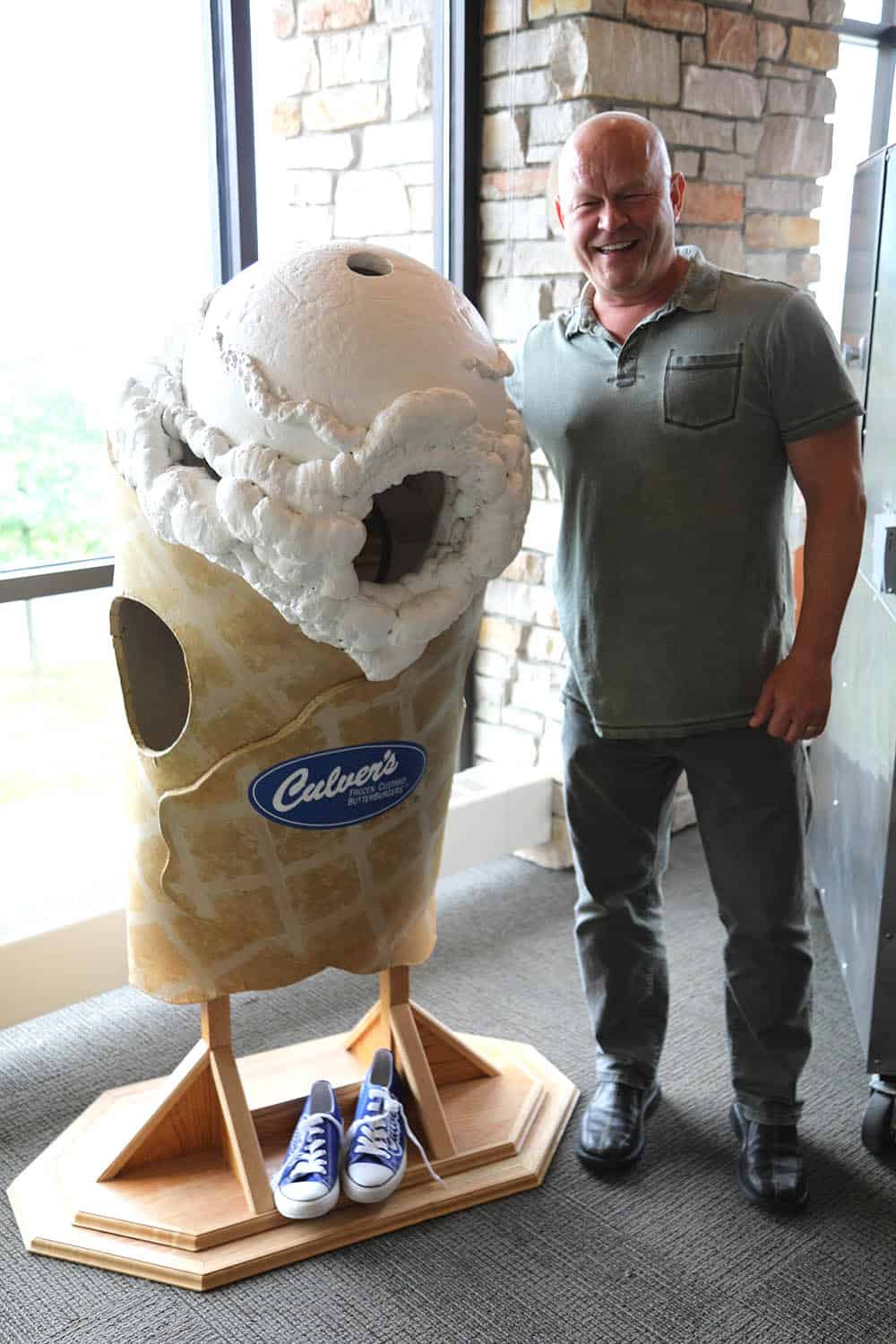 Chilihead Mike
Being the chilihead that I am, I had to ask Quinn Adkins if they'd ever serve up a hot and spicy version of their ButterBurger. I was thinking "Ghost Pepper" ButterBurger, or even a ButterBurger with pepperjack cheese and a chipotle-style sauce.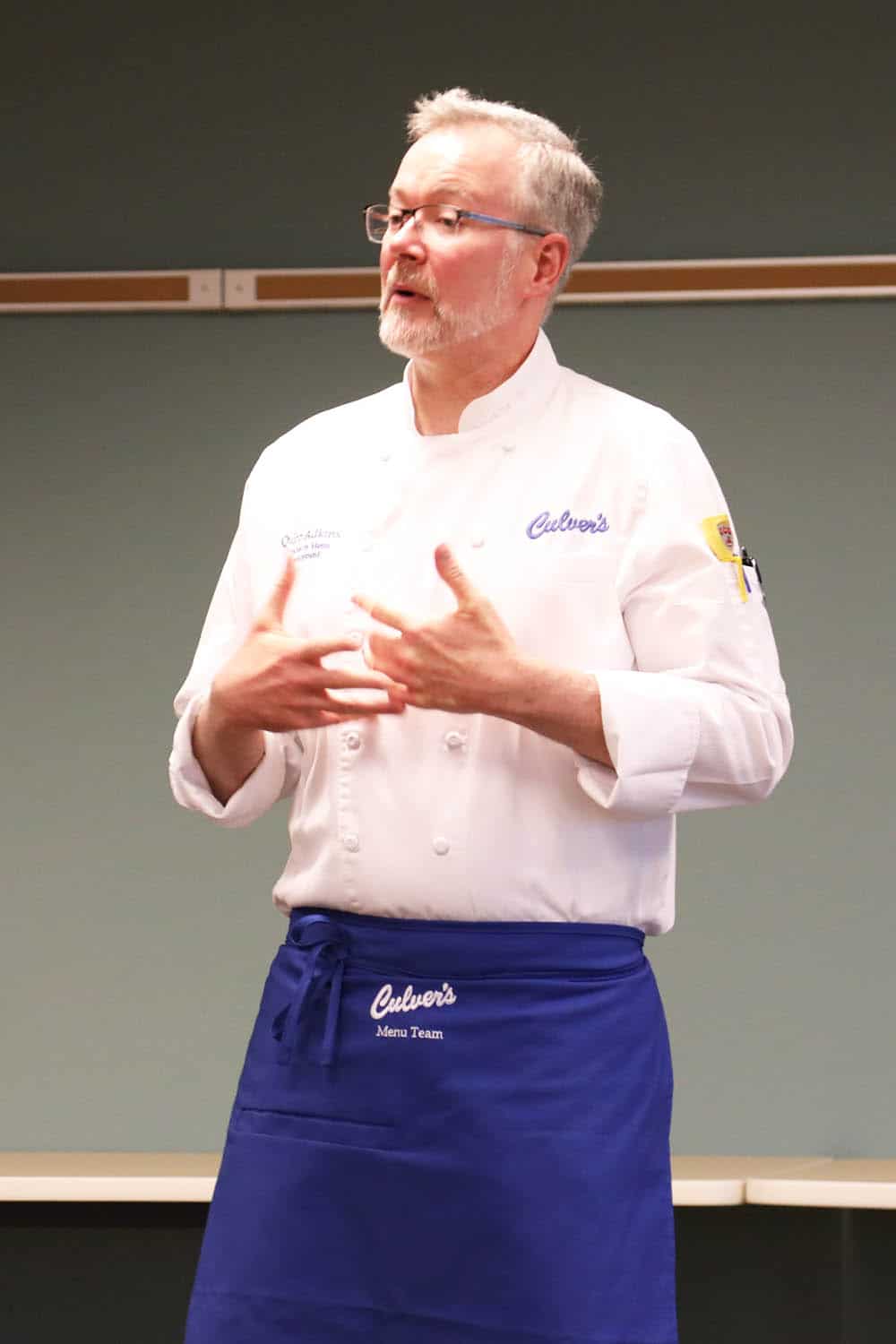 Quinn was very thoughtful in his reply. He admitted to being a total chilihead (I love this guy!), but as a restaurant chain, it is very important to be consistent with their menu. To the general public, "hot & spicy" food can be polarizing – you either love it or hate it – and if they were to do something really spicy, they'd have to do it right, meaning, it would have to be REALLY spicy!
I think we can agree, my spicy food loving friends, that our love for spicy food is deeply personal, and it can be a disappointment when a menu item advertised as "spicy" underdelivers.
The takeaway here is this – enjoy your ButterBurger as you like it, because it's quite awesome, or do like you always do and drizzle on some hot sauce.
Final Notes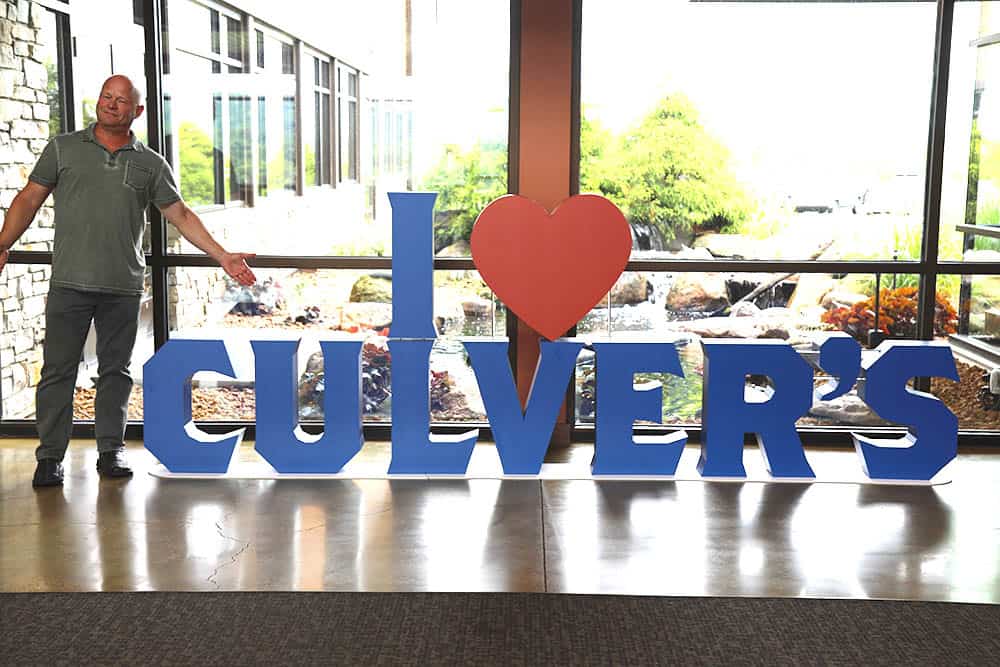 I left Culver's feeling great and quite full. Culver's philosophy is for every guest to leave happy. They genuinely care about their visitors, and it shows.
Thank you to Culver's, and a special thanks to the whole team for your hospitality! Congratulations on celebrating 35 years in business.
Learn more about Culver's and find the restaurant nearest to you!