Instructions for dehydrating chili peppers in a food dehydrator so you can preserve them for later use, make crushed red pepper, or grind them into powders for your own special seasoning blends.
Dehydrating chili peppers is one my favorite ways to preserve our chili pepper harvest. With so many peppers coming out of the garden, it can be difficult to keep them all, but once you start dehydrating, you start to realize you could grow so much more. I of course greatly enjoy other methods of Preserving Chili Peppers, like pickling, freezing, making hot sauces (YES!) and more, but dehydrating peppers is something entirely different and yields outstanding results.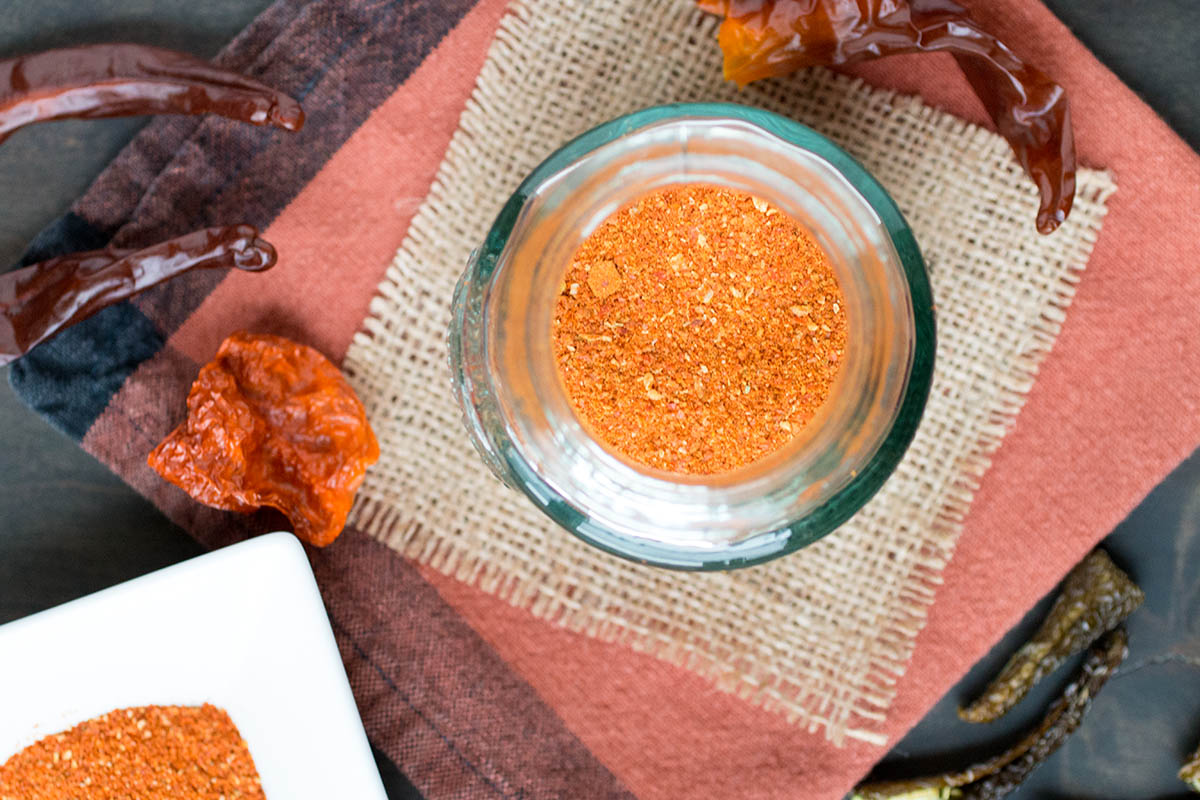 Once you've dehydrated your peppers, they will last an incredibly long time, and pretty much indefinitely if you keep them sealed in protected bags. You can dehydrate them whole and use them for decorating purposes, or seal them and grind them up as needed. Keeping them whole will keep their overall heat and flavor longer, as the heat does tend to fade over time.
I personally like to slice thinner peppers in half and thicker peppers into rings before dehydrating them. Smaller ones can be kept whole, but the more surface area you have to dehydrate, the quicker the process will take.
Uses for Dried Peppers
How do you use a whole dried pepper? One way is to stuff them into a pepper grinder and use them to grind over your favorite foods. You will have to break them up a bit to fit, but it works great. I keep a grinder handy with 7-Pots or other superhot chili peppers that I can grind over pizzas or whatever else I want to heat up.
They will last quite a long time this way. Think of them as your own version of crushed red peppers.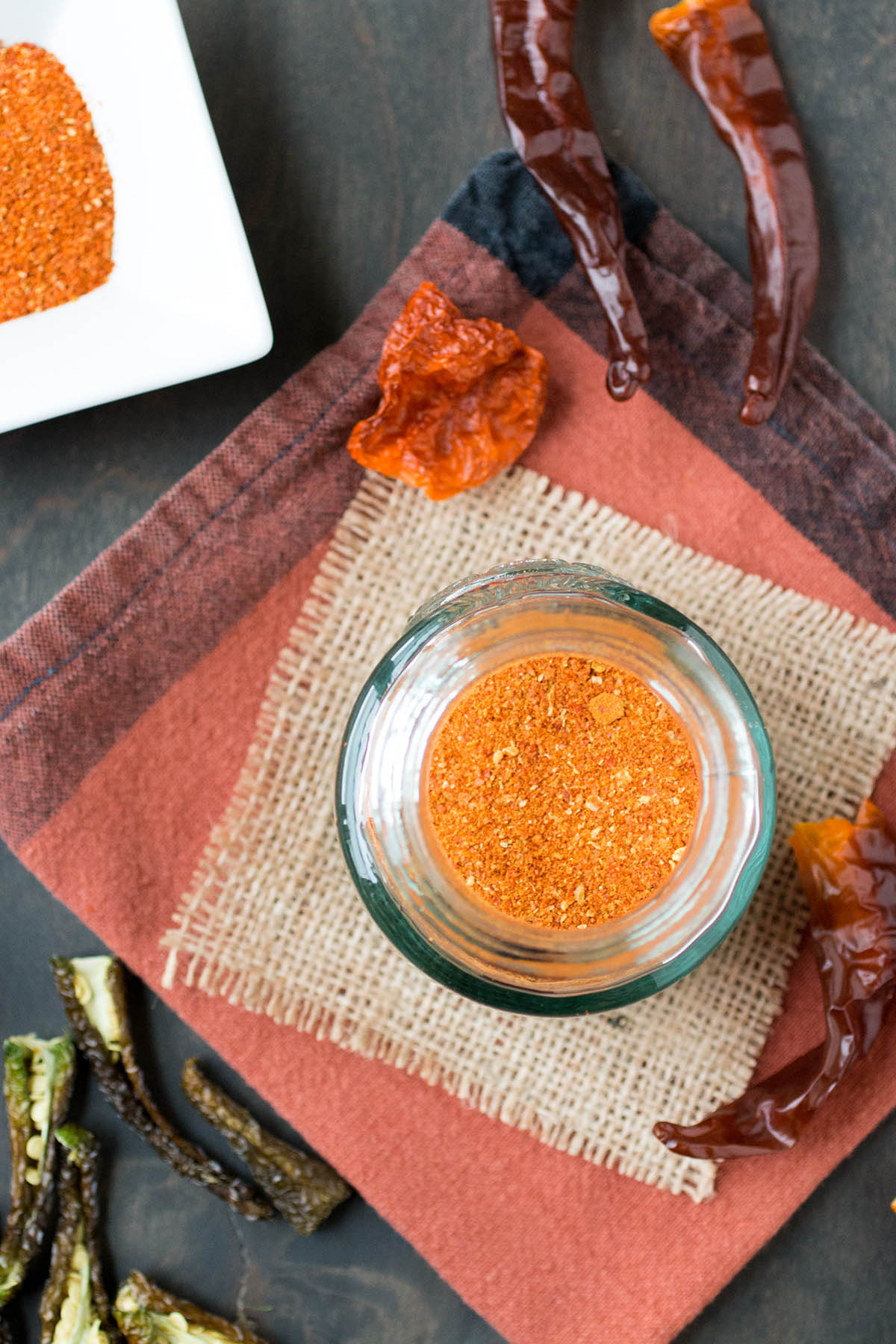 Speaking of crushed red peppers, you can also add the whole pods to a baggie and crush them up by hand, then pour them into a crushed pepper or other container to sprinkle over foods. Most people think of pizza for crushed red peppers, but truly, this stuff can go over anything.
Another option is to rehydrate your peppers and use them to make sauces, hot sauces, or simply to season your food as you would use any other chili pepper. Here is a link for How to Rehydrate Dried Chili Peppers. In general, it is as simple as letting them soak in very hot water until they are soft enough to work with. I have made many, many chili pastes this way, as well as a number of hot sauces, which always turn out great.
My favoriteuse by far, however, is grinding the peppers down into powders for use in making my own special chili pepper and other seasoning blends. Once your peppers are dried, use a food processor or a grinder to grind them up as finely as you can. This is the grinder I use, which you can see in the video below: Magic Bullet MBR-1701 17-Piece Express Mixing Set
 (affilicate link). It works GREAT. If you're going to process your dried peppers this way, you may need a mask to keep the dusty powder away from your nose, or do it in a well ventilated area.
After grinding, sift it through a fine mesh sieve to remove larger particles. Now you are free to mix your freshly made chili powders with other seasonings, such as garlic powder, dried herbs, salt and more. Check out our section on Homemade Seasonings/Spice Blends for a few ideas. I'm making another homemade Cajun blend soon for everyday cooking.
I've included a video with basic steps below, but here is a list for dehydrating peppers you can follow. It's actually quite easy.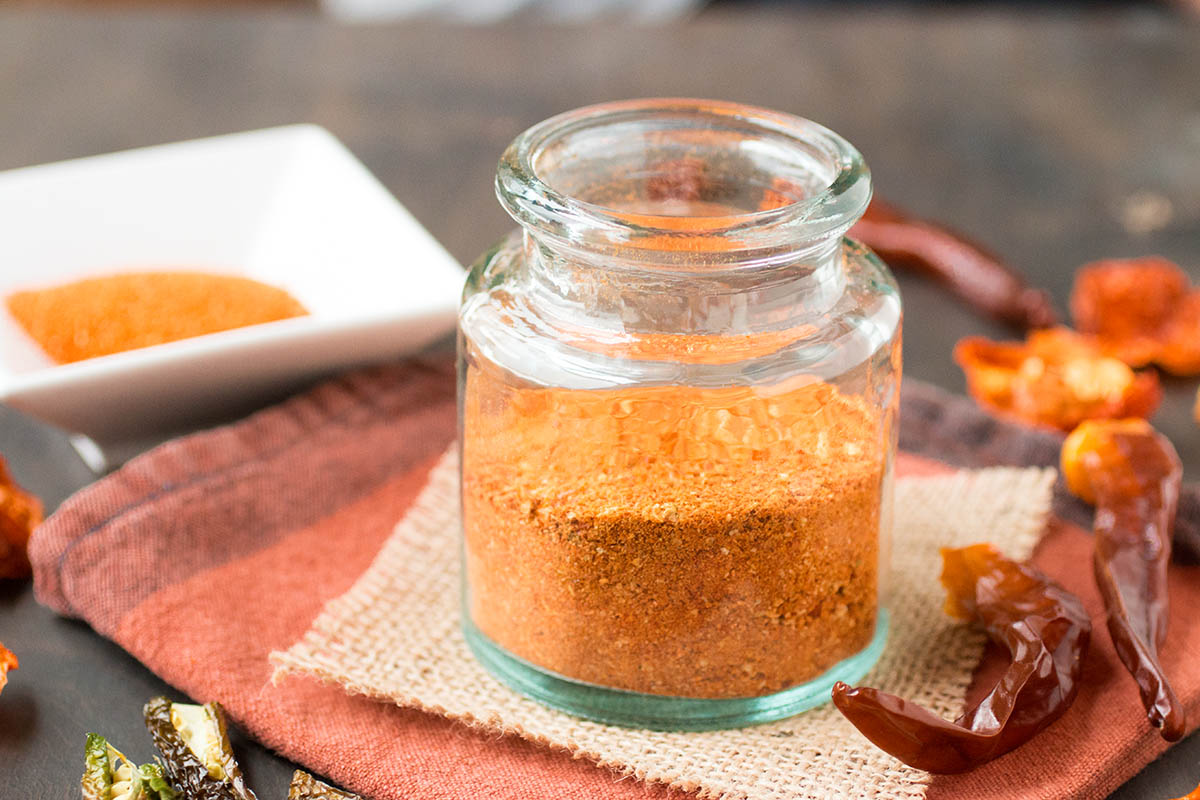 How to Dehydrate Chili Peppers
Wash and dry your chili peppers. Choose only fresh peppers. If they show any signs of rotting, throw them away.
Wearing gloves, remove the stems and slice the thicker peppers into rings and thinner peppers in half. Leave them whole if you prefer, but they will take much longer to dehydrate. The gloves are important when working with peppers because the oils from the peppers can burn your skin, and the pain can linger. Need help? How to Stop the Chili Pepper Burn On Your Skin.
Place the peppers on the trays of the dehydrator. Spread them out evenly so the heat can distribute properly.
Turn on the dehydrator at 135-140 degrees F, or whatever setting your dehydrator recmmends. NOTE: I like to place my dehydrator in the garage because it will release fumes over time and you will notice the odor. Let the dehydrator sit anywhere from 5 hours to overnight. It will very likely take longer than 5 hours, but much depends on the thickness of the pepper walls and how many peppers you're working with. I personally turn mine on when I go to bed and check it in the morning. The peppers are usually dried by morning, but if not, just leave them in longer until they are dried.
Once they are dried, remove and store them in baggies or containes, or use as you wish. Keep them in a dark place, like your pantry, for freshness.
These are the products that I use to dehydrate chili peppers and make blends, and I personally recommend them. They are affiliate links – just an FYI. If you use them, let me know if you have any questions and I can help. Email me anytime.
Mike's Recommended Products
Other Resources