Akabanga is a chili oil hot sauce made in Rwanda. It is made from a mix of African grown Scotch Bonnets, habanero peppers and vegetable oil. Learn more about it.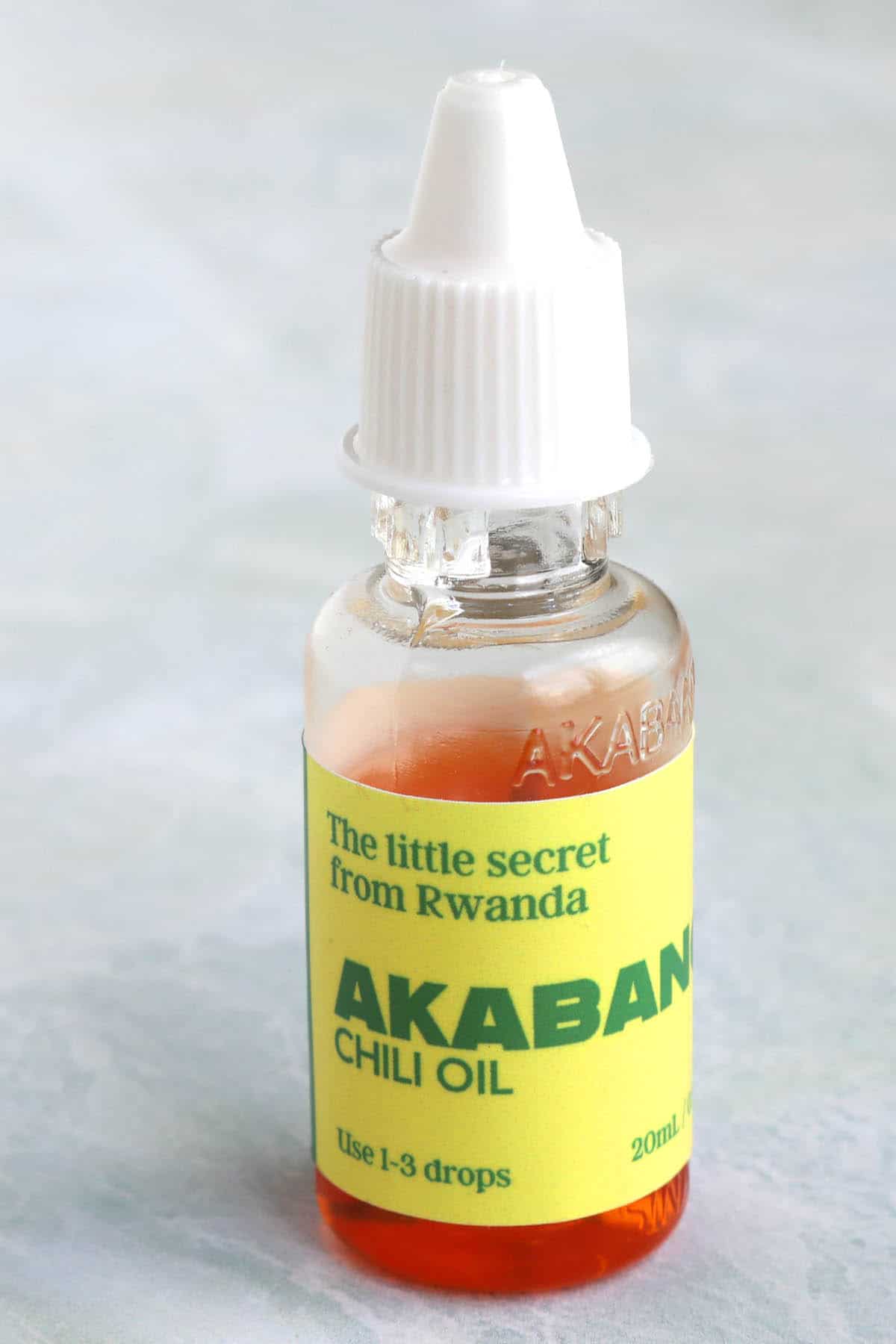 If you are a fan of chili oils, like I am, you enjoy making your own at home from various chili peppers, but also experimenting with different oils from artisan makers and makers from around the world. I recently had the pleasure of receiving a chili oil from Rwanda, which is located in East-Central Africa.
Let me tell you about it.
What is Akabanga?
Akabanga is a popular chili oil in Rwanda that is been around since the 1980s. It grew in popularity quickly in Africa, gaining somewhat of a cult following, and has spread into Europe and the United States. It is a chili oil made from a mixture of African grown Scotch Bonnet peppers and African grown habanero peppers mixed with vegetable oil.
The name, "aka-banga" is Kinyarwandan and translates to "little secret". It is often referred to as Rwanda's little secret oil, as you'll find it everywhere there. It is often referred to as a hot sauce or chili sauce, but it is, in reality, a chili oil.
Where Did Akabanga Come From?
A man named Sina Gérard created Akabanga in 1983 to differentiate the mandazi, a sweet fried dough, he sold through his food stall from others selling the same wares. He pressed locally grown Scotch Bonnets and habanero peppers from nearby farmers and mixed it with vegetable oil.
He named it "akabanga", meaning "little secret".
Soon, customers began visiting him to specifically request his chili oil, and akabanga was born.
What Does Akabanga Chili Oil Taste Like?
Akabanga has an expected fiery flavor from the mixture of habanero and Scotch bonnet peppers, but the heat is not overwhelming if you use is sparingly. There is a fruity, earthy quality to the oil, and it is slightly smokey. It offers a unique flavor and kick, so is definitely something to try as a discerning chilihead or foodie.
How Do I Use Akabanga Chili Oil?
Use akabanga chili oil sparingly, as a little bit goes a long way. It can be drizzled over just about any food where heat and a flavor kick are in order. I can add complexity to soups and stews, as well as grilled or smoked meats. Consider it as part of a marinade, as part of a salad dressing, or as a finishing oil.
It comes in a tiny bottle with an eyedropper, so you can easily add a few drops to whatever is you're enjoying, allowing you to control the overall heat. It is best to start with a few drops to test the heat and flavor, then add more from there.
Where Can I Buy Akabanga Chili Oil?
Akabanga is packaged and sold in eyedroppers, so you can easily control the amount of heat you're adding to your foods.
Relevant Links
Got any questions? Feel free to contact me anytime. I'm happy to help.