Unlock the secrets of harvesting peppers with our expert tips. Discover when your favorite peppers are ripe and ready to pick, and how to store them for maximum flavor. Don't miss out on a bountiful harvest!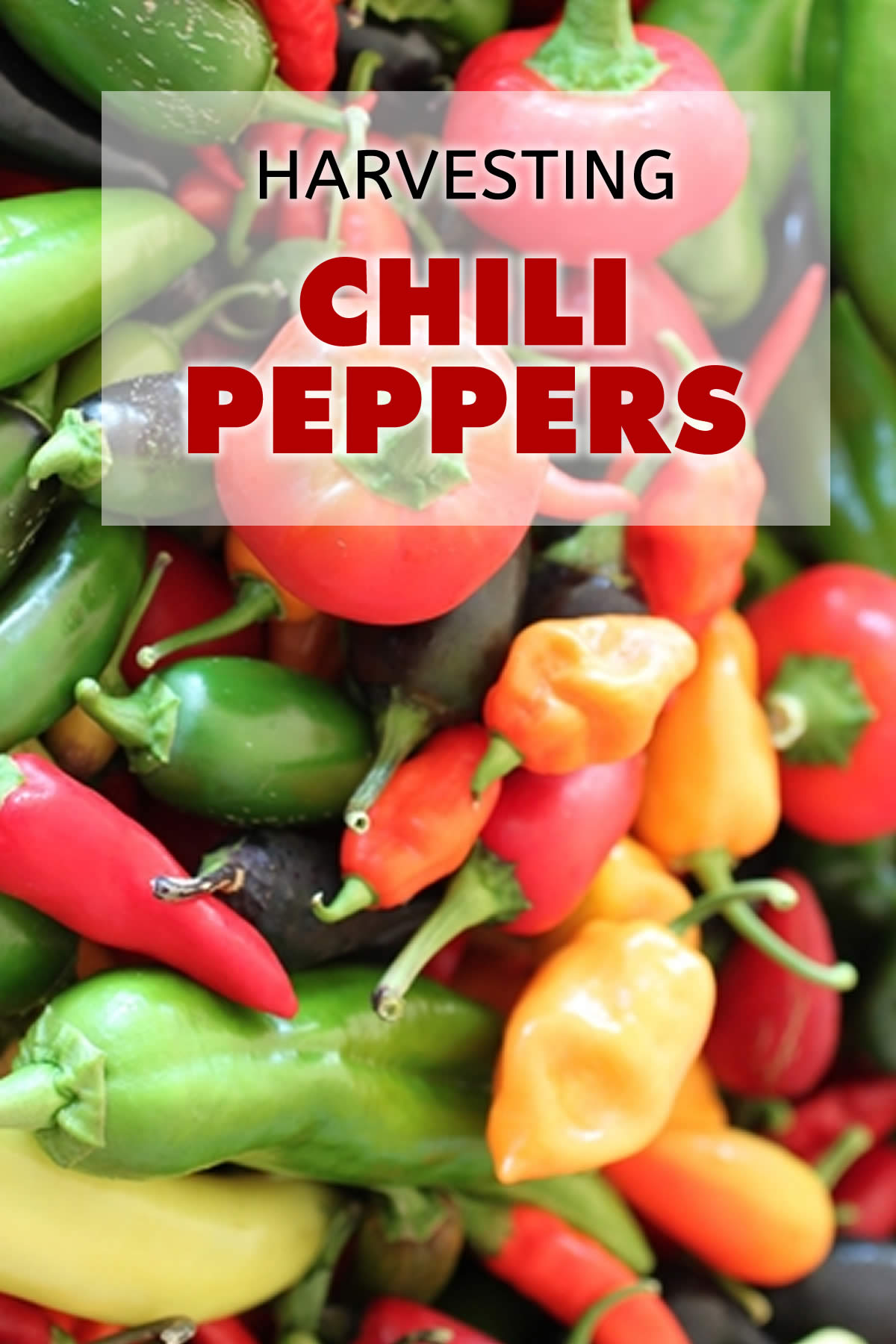 Time to Harvest Your Chili Peppers
Are your peppers ripe and ready to pick? Knowing when they are ripe is key to enjoying a full harvest. There are so many different types of peppers, but you can still follow some general rules for knowing when it is time to pick your peppers.
General rules for determining if a pepper is ripe and ready to pick
Good idea: Review the plant information or seed packet information from your place of purchase. This will include details of how your peppers should look, including size and color, and should also include approximate days to maturity. Normally, peppers are ready to pick 75-90 days from planting.
Are my bell peppers ripe?
Bell peppers are ready to pick when they are full size, about 3.5 to 4 inches and firm to the touch. However, if you planted a variety other than green, you should wait until the pepper has turned the expected color. Sweet bell pepper varieties include reds, yellows, purples, whites and even a chocolate brown color. Once they begin to change color, they do so quickly.
Pick them as soon as you can to encourage the pepper plants to keep producing.
Are my banana peppers ripe and ready to pick?
Banana peppers are 6 to 8 inches long when fully developed and they will change in color from the pale yellow to darker yellow, then orange and finally red. They can be picked and eaten anytime once they've reached their mature size, however, many people prefer to let them turn red for better flavor. This is a good one to experiment with. Pick them at various stages to decide how they taste best.
Banana peppers can be either sweet or hot and they look pretty much the same. If you've forgotten which you planted take a look at how they are growing. Hot banana peppers grow up and sweet banana peppers grow down.
Are my cayenne peppers ripe and ready to pick?
Cayenne peppers grow to about six inches long and just 1.25 inches in diameter. They have a very strong flavor, even when they're small.
Are my cherry peppers ripe and ready to pick?
Cherry peppers are so named because their shape and appearance when ripe resembles a tree cherry. They are a sweet mildish pepper that turns a bright red and is usually one to two inches in diameter when fully grown - about the size of a cherry tomato.
Are my habanero peppers ripe and ready to pick?
Habanero peppers typically turn orange or red when fully mature. They are 1 to 2.5 inches long and get hotter as they mature to their final orange or red color.
Are my jalapeno peppers ripe and ready to pick?
Jalapeno peppers can be picked as soon as they are a deep green about 3 inches long. Jalapenos are most crisp when they are green, but they are also very mild. While ripening, jalepenos go from green, to dark green and then start turning red. When fully mature they are red and have a sweet/hot flavor.
Learn much more about the jalapeno pepper here - Jalapeno Peppers Information.
Are my poblano peppers ripe and ready to pick?
Poblano peppers are a larger pepper variety - about 4 inches long and 2.5 inches wide and very dark green until fully mature they turn reddish-brown in color and get sweeter.
Are my serrano peppers ripe and ready to pick?
Serrano peppers have thin walls and will ripen to red, orange, yellow or brown when ripe. They can be used green or fully ripe.
How to harvest your chili peppers
Use a knife or garden clippers to remove peppers from the plant to prevent any damage to the plant. You'll also want to consider protecting your hands when picking hot peppers. The oils can irritate sensitive skin and you'll also want to be sure to wash your hands before touching your face or your eyes so any residual pepper oil doesn't burn your eyes.
You'll also want to make sure to harvest peppers when the plants are dry to avoid inadvertently spreading disease. This is important to remember even if you can't see any signs of disease.
General Notes and Tips on Harvesting Chili Peppers
When peppers are done growing they will pull off the plant very easily. If they don't come off easily they are still growing. Sometimes tiny brown lines will form on the peppers. These are growth lines and indicate the pepper is done growing. If these lines are forming, pick the pepper regardless of it's size.
If for any reason a pepper is picked before it is ripe, you can place it on a south-facing windowsill until it is bright green and ripe.
The more peppers you pick the more will harvest so pick peppers often as soon as they are ripe to continue your harvest growing.
No matter what type of pepper, they do not like weather that is too cold. If there is fear of frost, you can cover it at night and uncover it in the morning. Weather.com has a garden area that tells you the risk of frost and the freeze risk. Do not go by frost risk, but instead go by freeze risk. If there is a chance of freezing, the plants will not survive.
I'd suggest picking every pepper prior to any freeze risk or prior to it getting around 35 degrees at night. If the temperature drops lower than this the plant will die and the peppers will shrivel and die.
Tomatoes are only slightly different. Most of the tomatoes can still be picked even after the plant has died. Then they can finish ripening on the window sill in the sun.
Store the peppers in a clear bag in your refrigerator's crisper drawer for up to two weeks.
If you aren't able to eat your peppers within two weeks, there are many ways you can preserve them for continued use all year long.