Learn how to freeze roasted peppers so you can keep them through the winter and enjoy them anytime you'd like.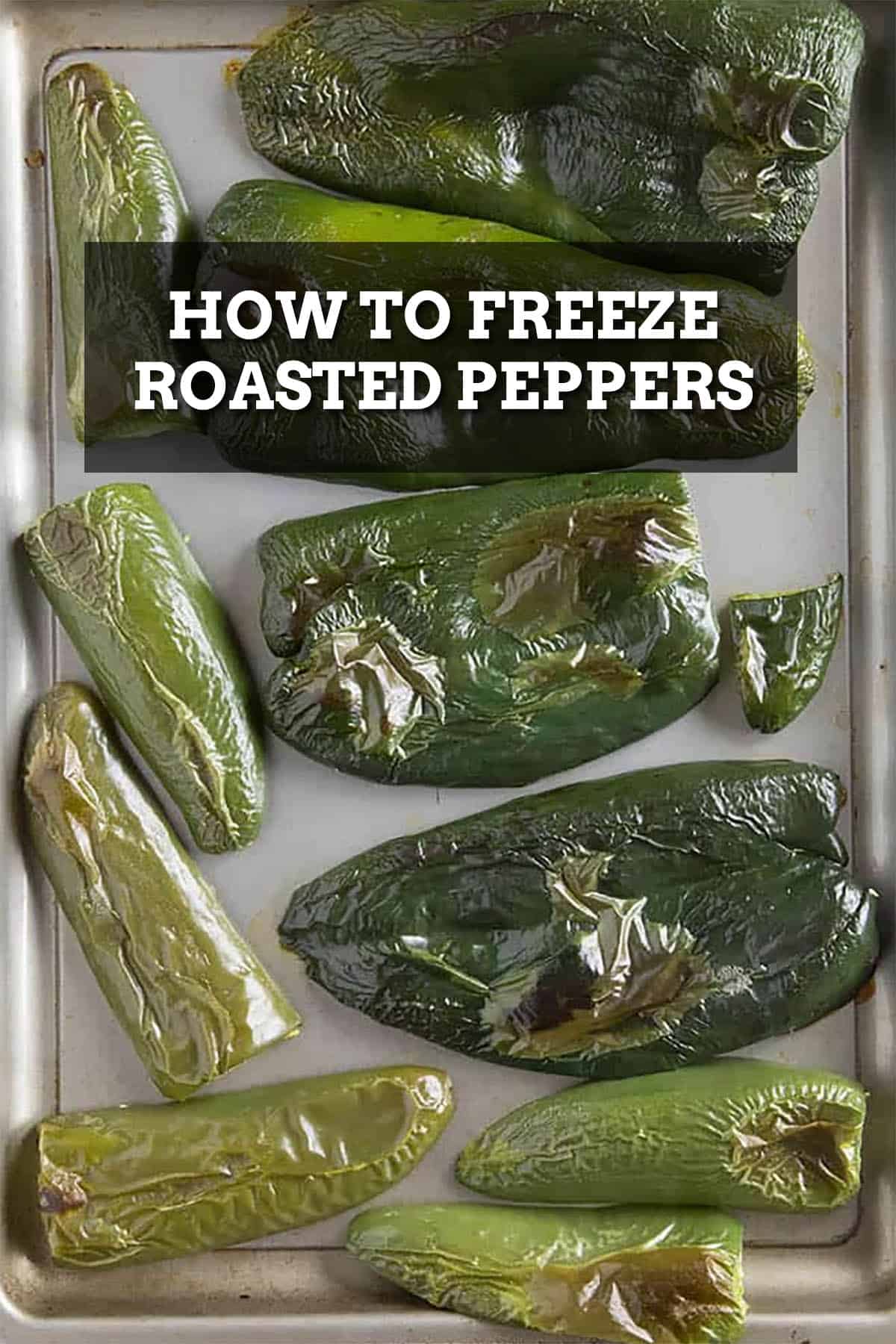 Oftentimes when you plant a chili pepper garden, your peppers will explode in growth and produce a whole lot of them all at once. You can give some away, but realistically, you want to keep as many as you can so you can enjoy them throughout the year. Options abound, but freezing is a popular one.
However, once you take them out of the freezer, the flesh is typically softer and they aren't that great for roasting. Why not roast them before you freeze them? Yes, it is a great option for those who enjoy the flavor of roasted chili peppers.
This method works for any type of chili pepper, though peppers with thinner flesh will be more difficult to peel. That's OK. Just freeze them with their skins. The roasting process if pretty straightforward.
I have a lot of information you can review here - How to Roast Peppers - but in general, here are some instructions.
How to Freeze Roasted Peppers
First, decide on how you want to roast them.
You can roast them over an open flame, turning them often until the skins char and blacken. You can grill them, or you can bake or broil them. Here, I've decided to bake them.
Slice your peppers in half lengthwise. Remove the stems. Set them onto a baking, sheet skin sides up, and lightly coat them with oil. Below I have some jalapeno peppers and green Marconi peppers I just picked today. So many!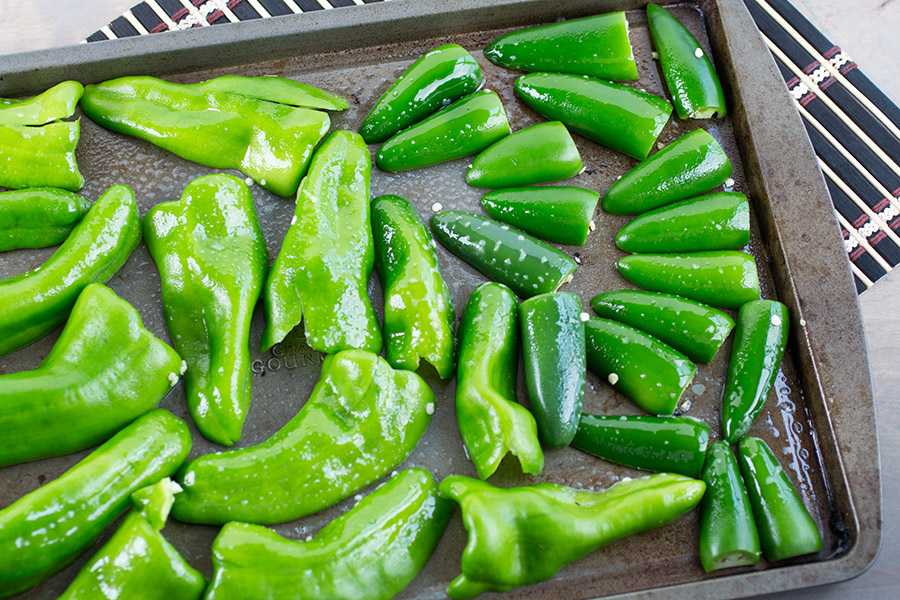 Set the oven to 350 degrees F and bake them about 20-25 minutes. Up the temp a bit to reduce cooking time, or broil them to reduce even more.
What you want is to char the skins, not burn the pepper flesh. Baking will probably give you the most even roast, though I do like the open flame method. Once they're nicely charred, remove from the oven.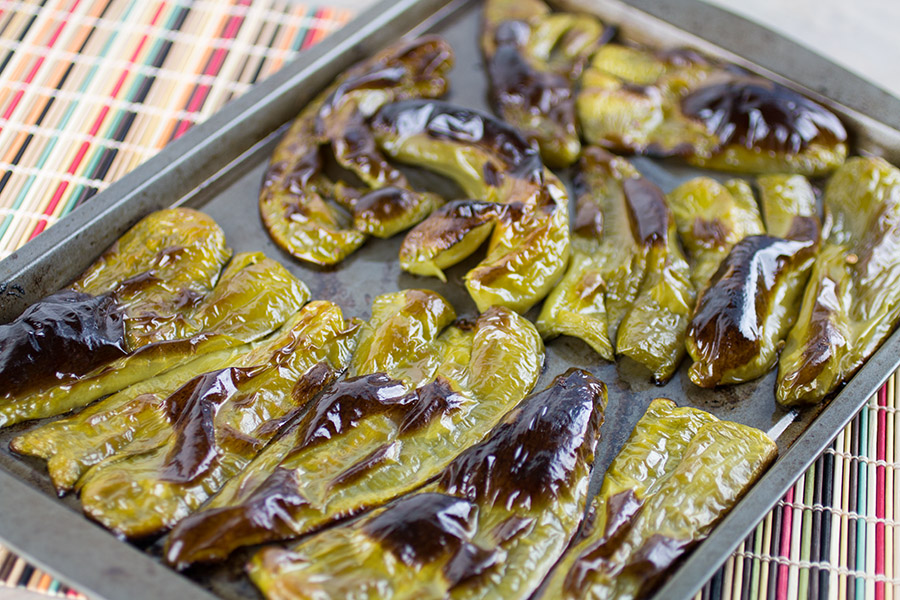 See how charred the skins are? Allow them to cool slightly.
Now, you can cover them with paper towels or move them into a plastic or paper bag. Seal it up. This will allow the heat to steam the peppers, loosening the skins, making them easier to peel off. Let them steam about 15-20 minutes or so.
Then, remove the skins and the innards if you haven't already done so.
Slice up the roasted peppers and place them into sealable baggies, like so.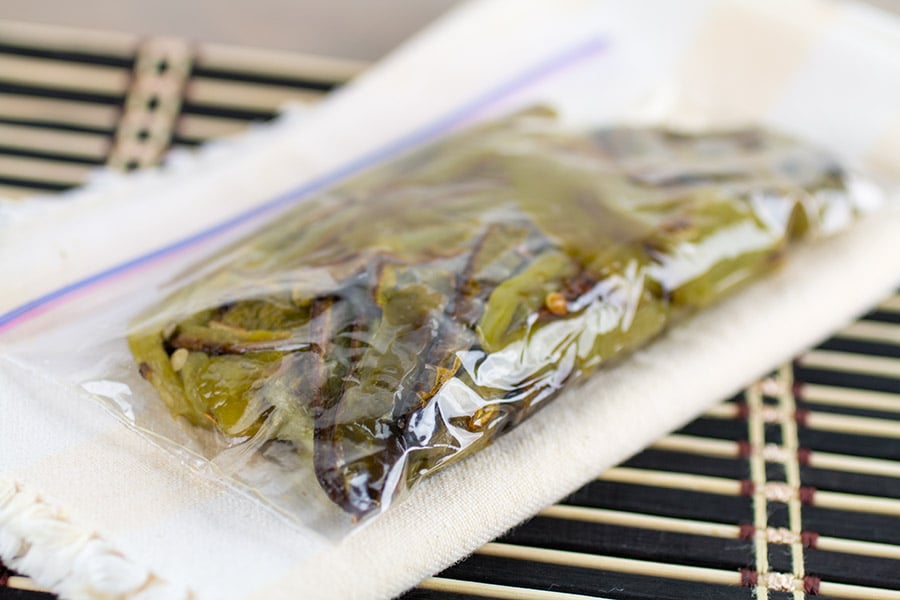 Remove as much as as possible and seal. Set them into the freezer. They will keep this way for up to a year.
While you're enjoying your fresh peppers from the garden, these gorgeous roasted chili peppers will be waiting for you in the winter.
They're perfect for so many dishes - soups, stews, sauces, one pot meals - all sorts of goodness.
Enjoy!