What is the difference between gumbo and jambalaya? Both are classic dishes made famous in Louisiana, and while similar, they vary mostly in the use of rice. Learn which is which.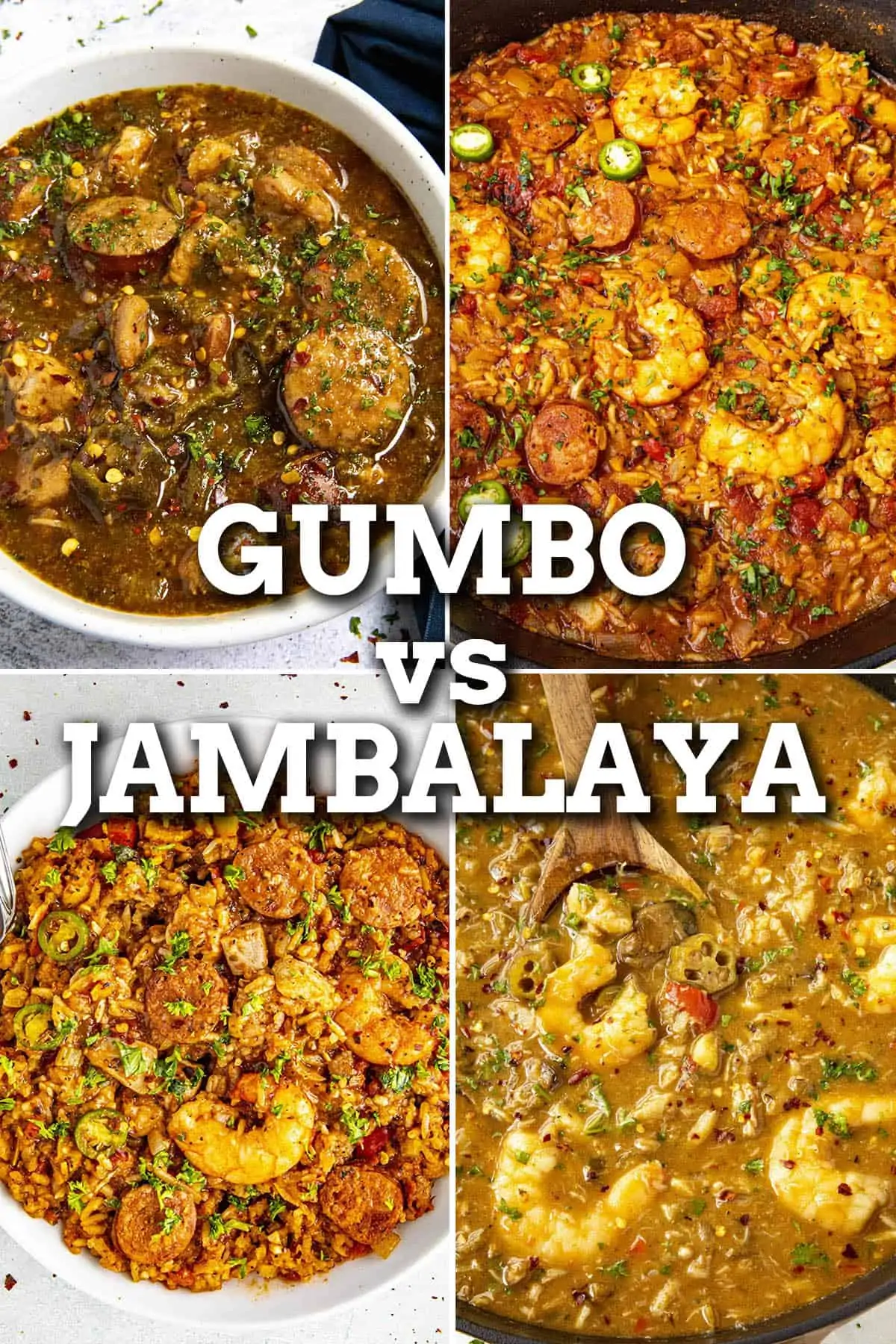 A question I receive often here at Chili Pepper Madness is, "What is the Difference Between Gumbo and Jambalaya?"
Both are classic dishes from Louisiana, but gumbo is more of a soup-stew often served with rice, while jambalaya is made with rice. The rice is the biggest difference.
When you see the dishes side by side, the difference is quite obvious. Jambalaya is characterized by the amount of rice, being primarily a bowl of heavily seasoned rice with meats and vegetables. Gumbo, on the other hand, has much more liquid and sometimes has no rice at all.
Both dishes are a mixture of techniques from different cultures and cuisines resulting from heavy immigration to the area, perfect examples of multicultural cuisine, with influences such as French cuisine, Native American, Spanish, Italian, West African and more.
There are many common ingredients between the two dishes, but the results are rather different from each other. Learn more about these iconic dishes from the American south.
What is Gumbo?
Gumbo is the official state cuisine of Louisiana, essentially a stew made from stock that is thickened with a roux. It sometimes includes okra or filé powder (dried and ground sassafras leaves) as additional thickeners, and often includes proteins, such as meat or seafood.
If it is served with rice, the rice is cooked separately.
Roux plays an important role in thickening gumbo, a simple mixture of equal parts fat and flour that is stirred over heat until it turns anywhere from golden to a deep chocolate brown dark roux, developing gumbo's characteristic rich, immense flavor.
Okra is also a popular thickening ingredient. You can thicken gumbo without a roux using only okra, but a roux is more common. Filé powder is another, which is made by drying and grinding sassafras leaves into a powder, which can be stirred into the gumbo at serving. You can often find gumbo filé powder in Cajun stores or online.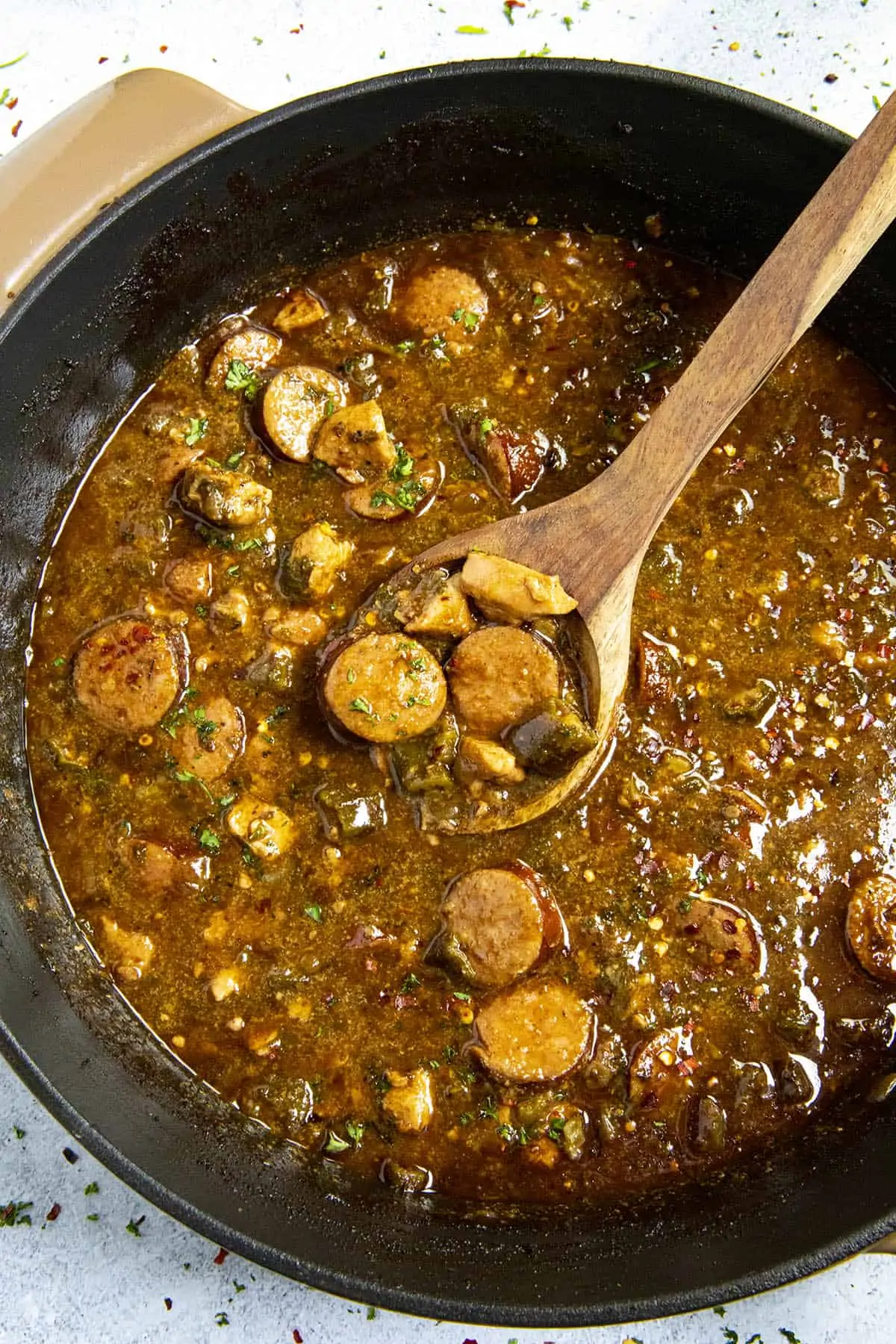 You'll find different versions of gumbo made with different meats and vegetables, vegetarian versions like Gumbo Z'Herbes, and different colors of the roux as well as versions of Cajun Gumbo and Creole Gumbo.
Much depends on the cook preferences. Try this Seafood Gumbo Recipe, or my post on How to Make Gumbo: A Guide.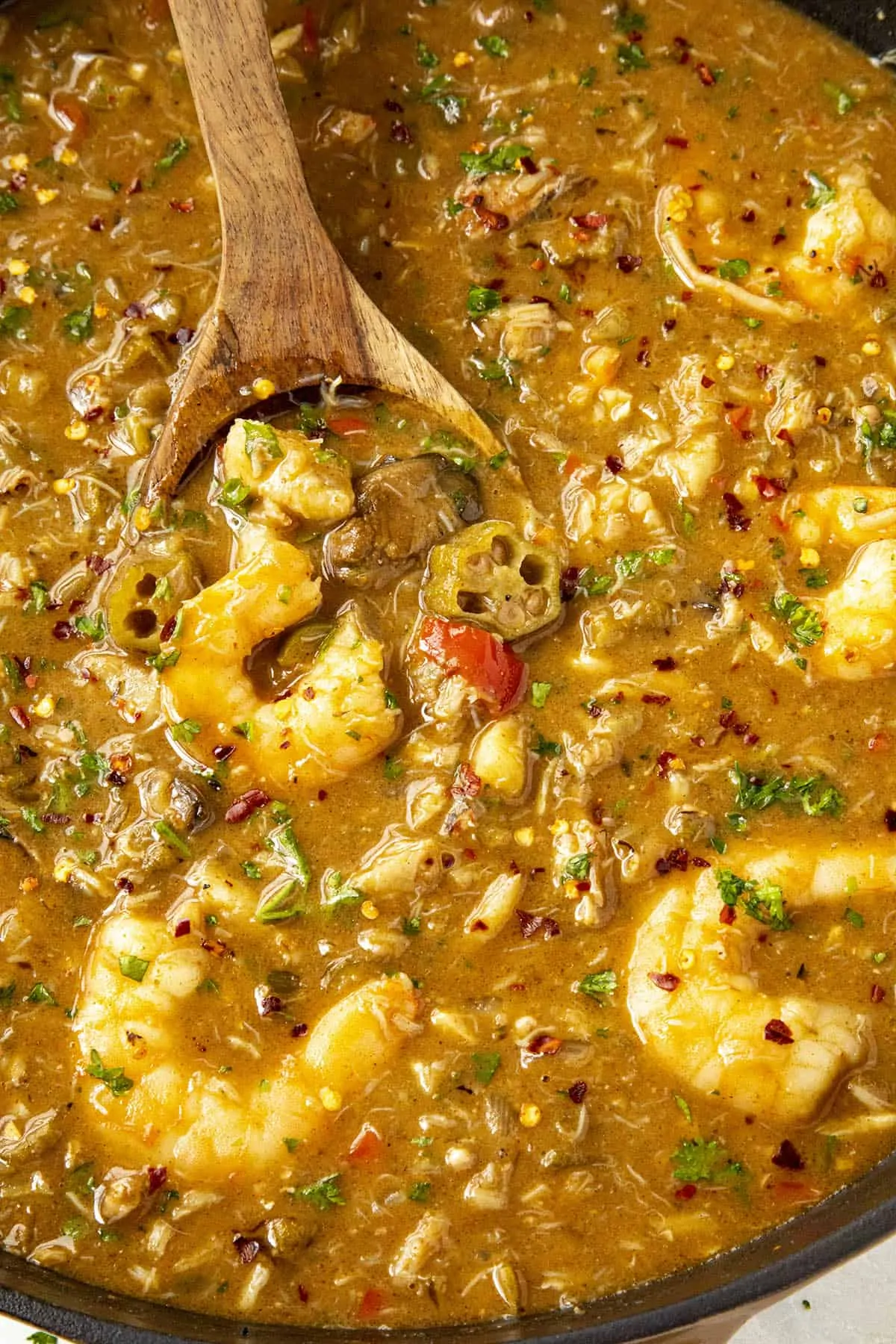 What is Jambalaya?
Jambalaya is a one-pot rice dish typically made with a combination of meats, vegetables and rice. The recipe and techniques vary from region to region, with meats ranging from seafood like crawfish, oysters and shrimp to smoked sausage, chicken, turkey, wild boar, duck and even alligator, among others.
Cajun and Creole versions differ somewhat, particularly in their use of tomatoes, seasonings and meats, but all together it is a highly popular and hearty dish. You'll find brown jambalaya and red jambalaya, with brown being more of a Cajun jambalaya made with Cajun seasonings and simpler ingredients, and red more Creole. Creole jambalaya usually includes tomato and Creole seasonings, among other differences.
Jambalaya is comparable to dishes like Spanish Paella, African Jollof Rice or Arroz con Pollo, made with more local ingredients and seasonings.
Check out my Jambalaya Recipe or my crockpot jambalaya recipe to make it for yourself.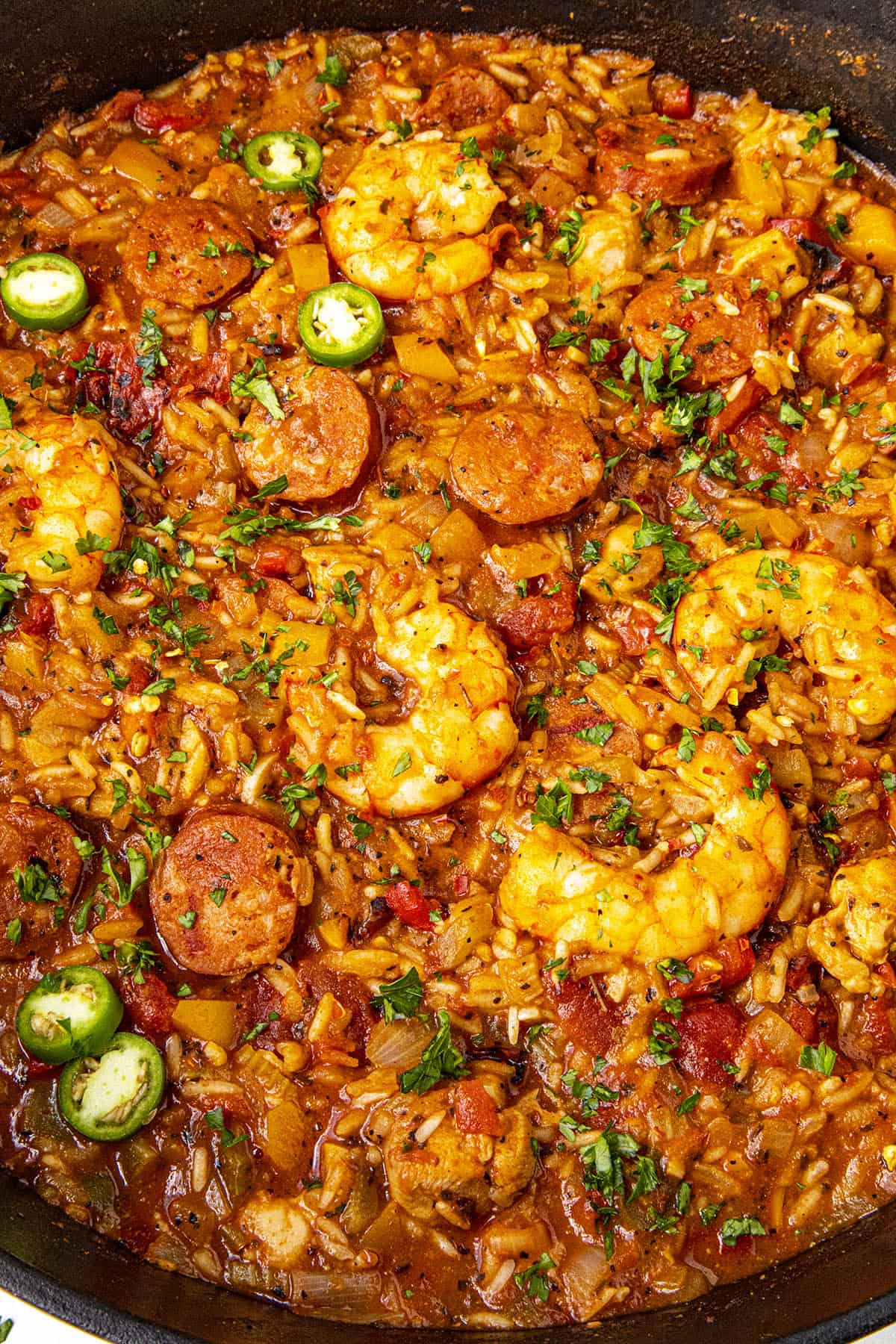 While both recipes incorporate many similar ingredients, such as the Cajun Holy Trinity of vegetables of celery, onions and bell peppers, andouille sausage (smoked pork sausage), and either Cajun or Creole seasonings, they are quite different in overall flavor and texture.
Relevant Links
I personally LOVE both gumbo and jambalaya, and make them different ways depending on who I'm cooking for and what I have on hand. It really depends on what I'm in the mood for. I love that I can include whatever meats and vegetables I prefer, and that I can spice up the dish as much as I want to.
Either is ideal for larger groups or bringing to a party situation or gathering.
Please let me know if you have any questions. I'm happy to help! -- Mike H.