SCOVILLE HEAT UNITS: 0-500 SHU
The Corno di Toro pepper is an Italian sweet pepper. It's name literally translates to "horn of the bull", or "bull's horn", so named because of it's shape. It is also sometimes referred to as "Cowhorn" pepper.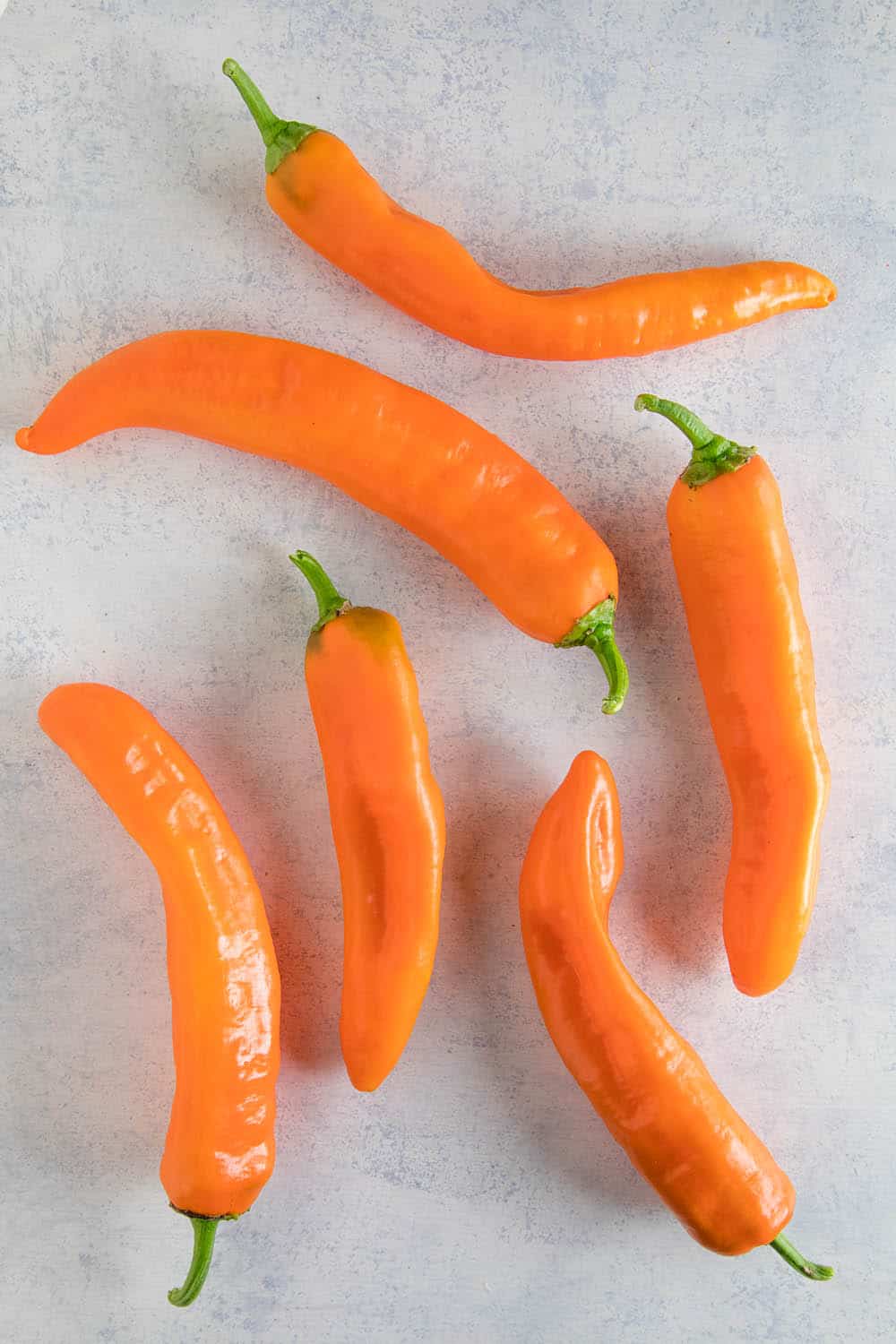 It is a long, 8-inch pod that is tapered, with a horn-like shape. The pods mature from green to either red, orange or yellow, depending on the variety grown.
I've included photos of the different varieties here.
The flavor is sweet and fruity.
They are best picked when they have turned a deep red, yellow or orange. These plants were developed to bear fruit during cooler conditions, so they are excellent for higher zones with shorter growing seasons.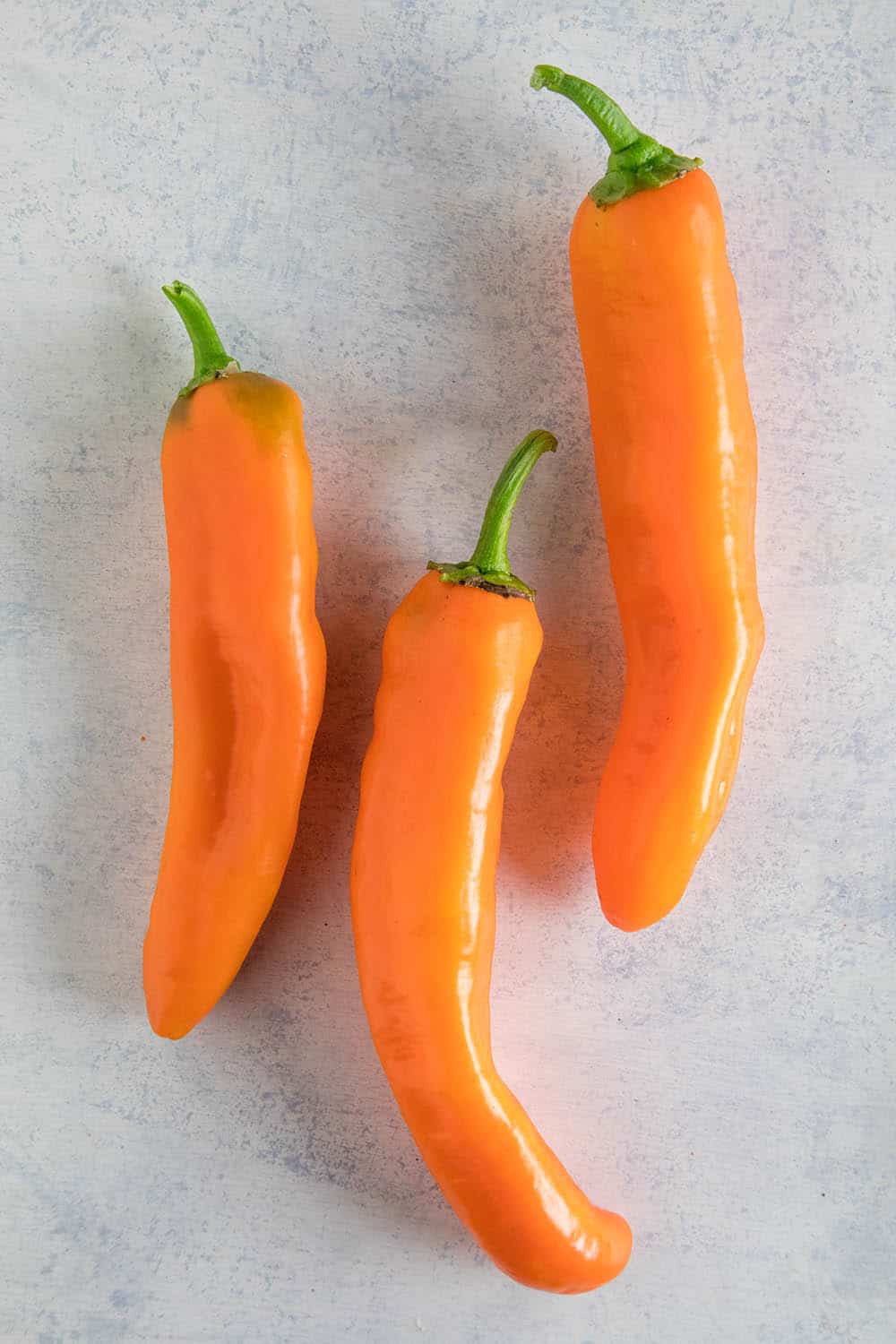 Tapered fruits typically average 6-8 inches long by 2 ½ inches wide and weigh about 5 ounces (142 gm). Maturity is early on an upright, medium-size plant.
They are suitable for outdoor or indoor growing.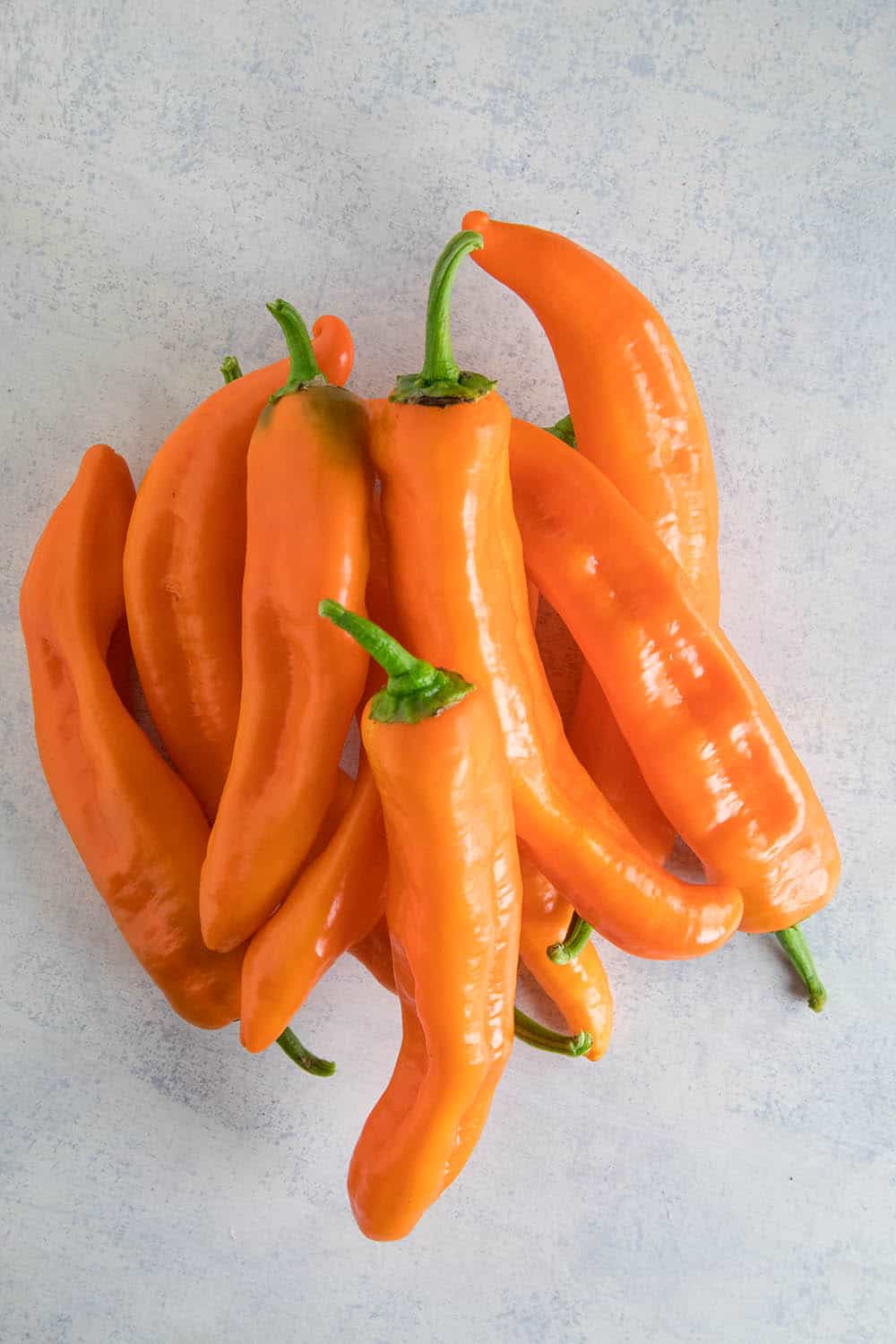 Personally, I love these peppers for their size, flavor and the thickness of the chili pepper walls. They are ideal for roasting and the thickness makes them slightly meaty.
Here is the yellow variety.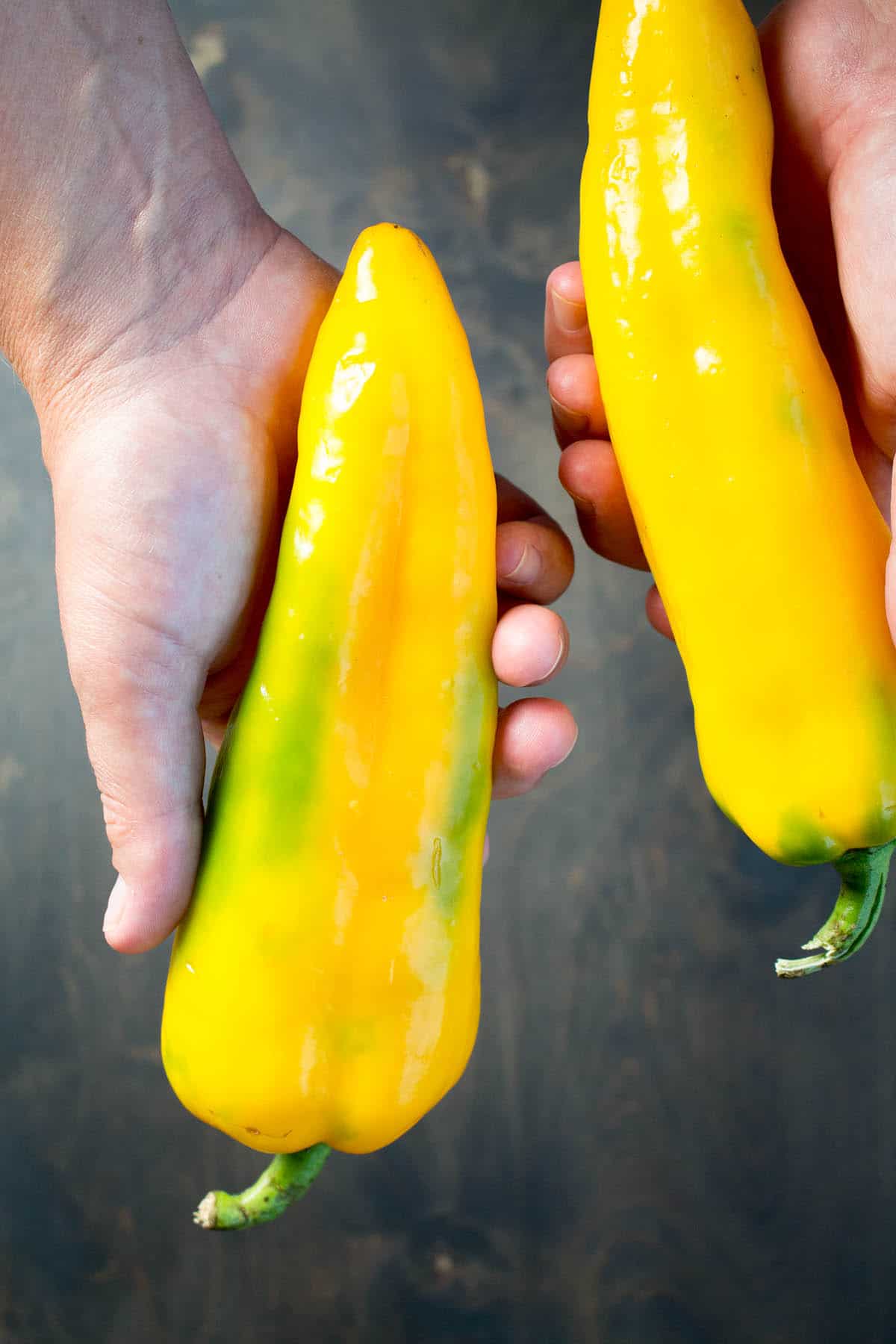 They are also perfect for stuffing and will stand up to the grill and high temperatures.
Here is the red variety.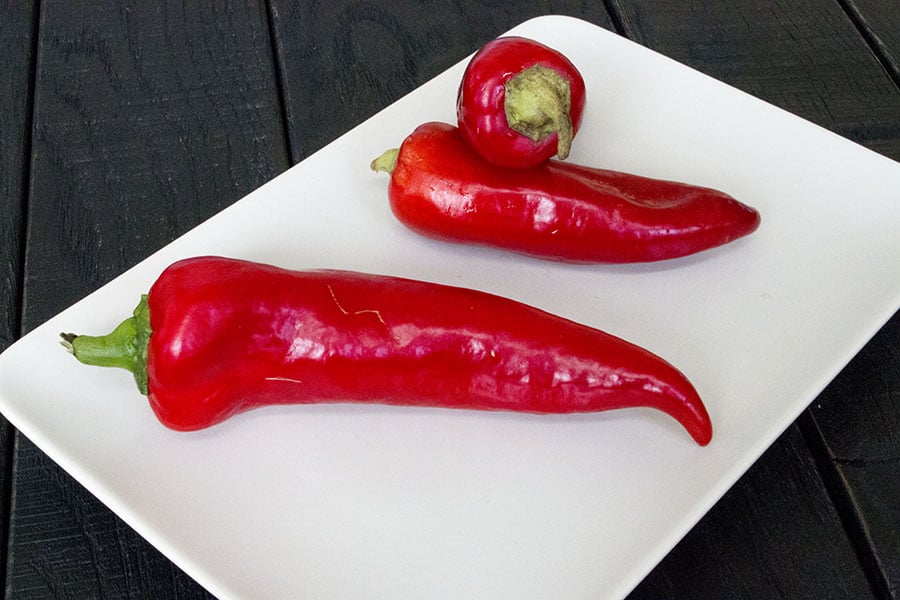 Personal Notes
I have grown red, yellow and orange varieties of the Corn di Toro peppers, and they are by far one of my favorite sweet peppers to grow and cook with. They have thicker walls, which make for substantial meals.
I typically use them as part of the Cajun Holy Trinity of onions, celery and peppers (as opposed to bell peppers). They are also great for making stuffed peppers.
Also see:
Try Some of These Other Great Peppers