Scoville Heat Units: 225,000 SHU average (ranging from 125,000 to 325,000 SHU).
Rumored to be named after a famous Brazilian prostitute, the Madame Jeanette comes in various forms, from an elongated shape of a bell pepper about 3-4 inches long, or somewhat curved in similar size, or even similar in shape to a Scotch Bonnet. It brings the intense heat of a habanero and is known for its sweet tropical flavor. The peppers mature to either yellow or red, depending on the variety.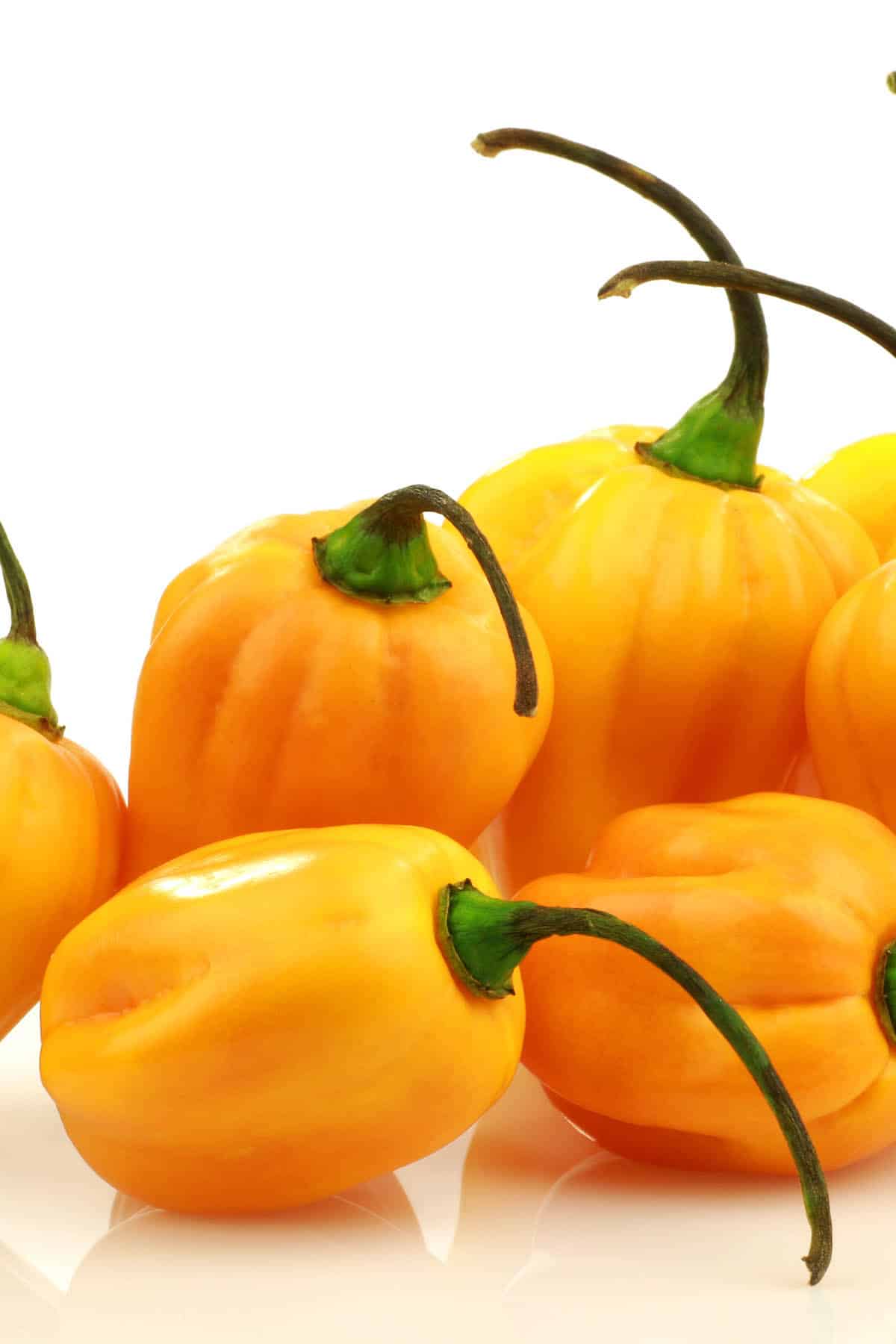 The Madame Jeanette is from Suriname in South America, and are quite prominent in Surinamise dishes, particularly prized for their flavor and aroma when cooking. It is also common in Indian sambal.