Add some bold and spicy goodness to your Thanksgiving menu with these recipe ideas that are sure to please the entire family. Food should speak, and speak loudly!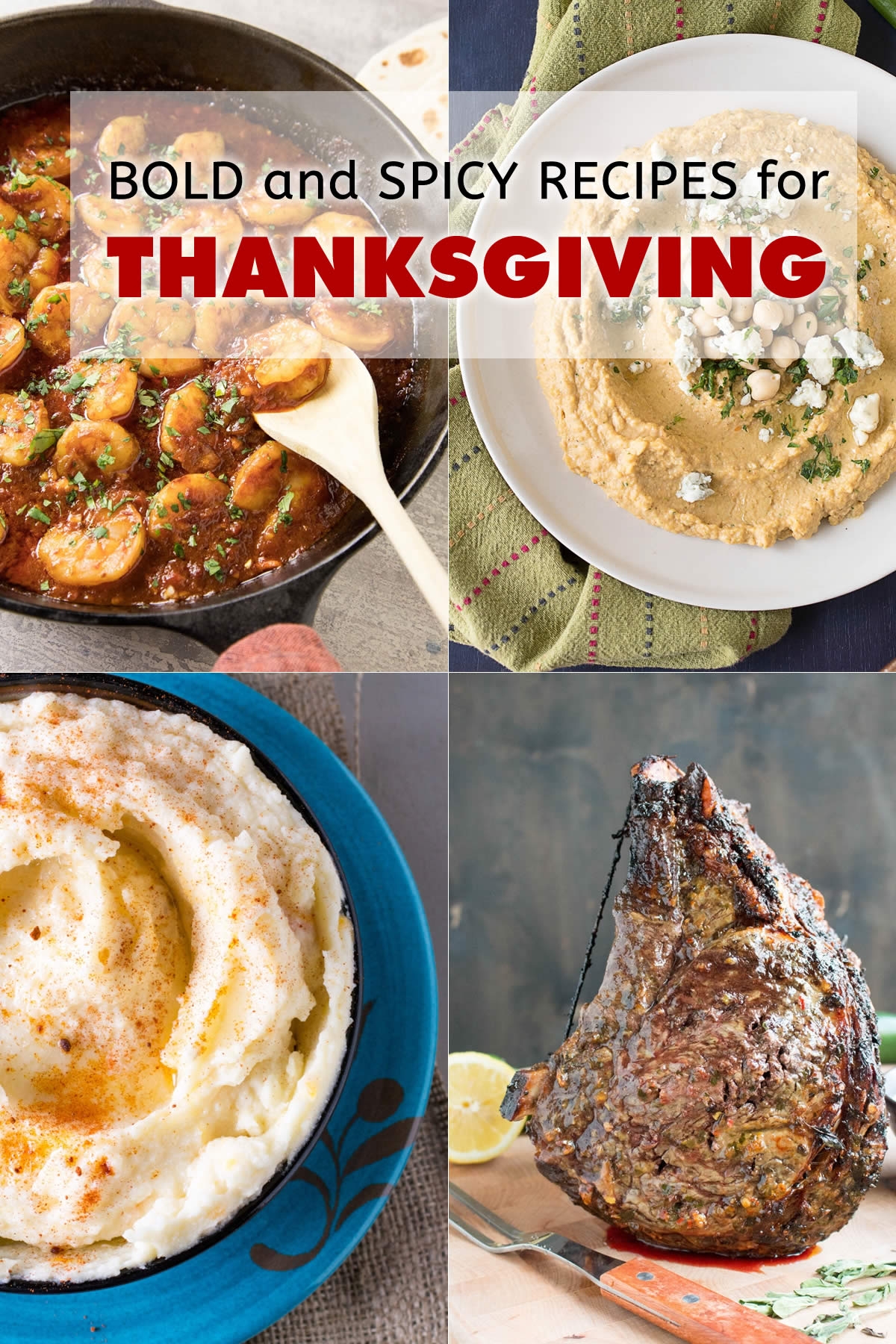 Thanksgiving is almost here! This traditional American holiday is all about family and all about food. We'll be doing a lot of cooking this season, rushing headlong into family fun and eating. I'm sure many will be serving up the traditional turkey with stuffing, maybe some cranberries, and that's all great, isn't it? But as much as we enjoy our American traditions, wouldn't it be nice to spice things up a little bit this year?
Bold and Spicy Recipes for Thanksgiving - Menu Ideas
Grandma might just LOVE some extra seasoning with her food. If you're not so inclined to start the entire menu from scratch, perhaps some of these recipes might find a place alongside your traditional meal. So let's go! Let's heat things up a little bit for the holiday!
APPETIZERS
My fresh cranberry salsa recipe requires no cooking and combines loads of fresh cranberries with spicy jalapeno peppers and a few other ingredients for a quick and easy holiday salsa. Bring on the chips!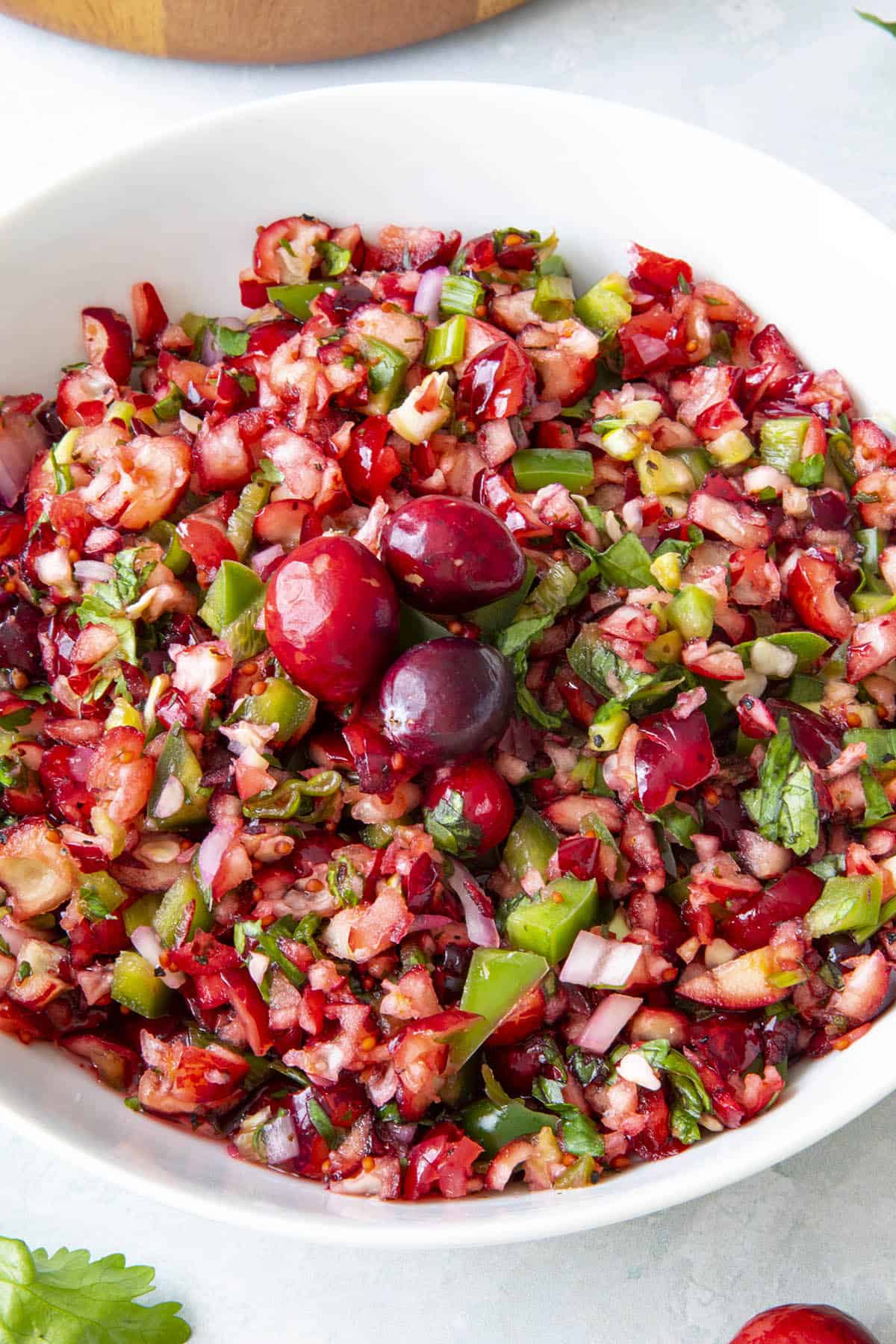 This cranberry salsa recipe is my cooked version that combines tart cranberries with spicy jalapeno peppers and more, then simmers them for the best cranberry salsa ever.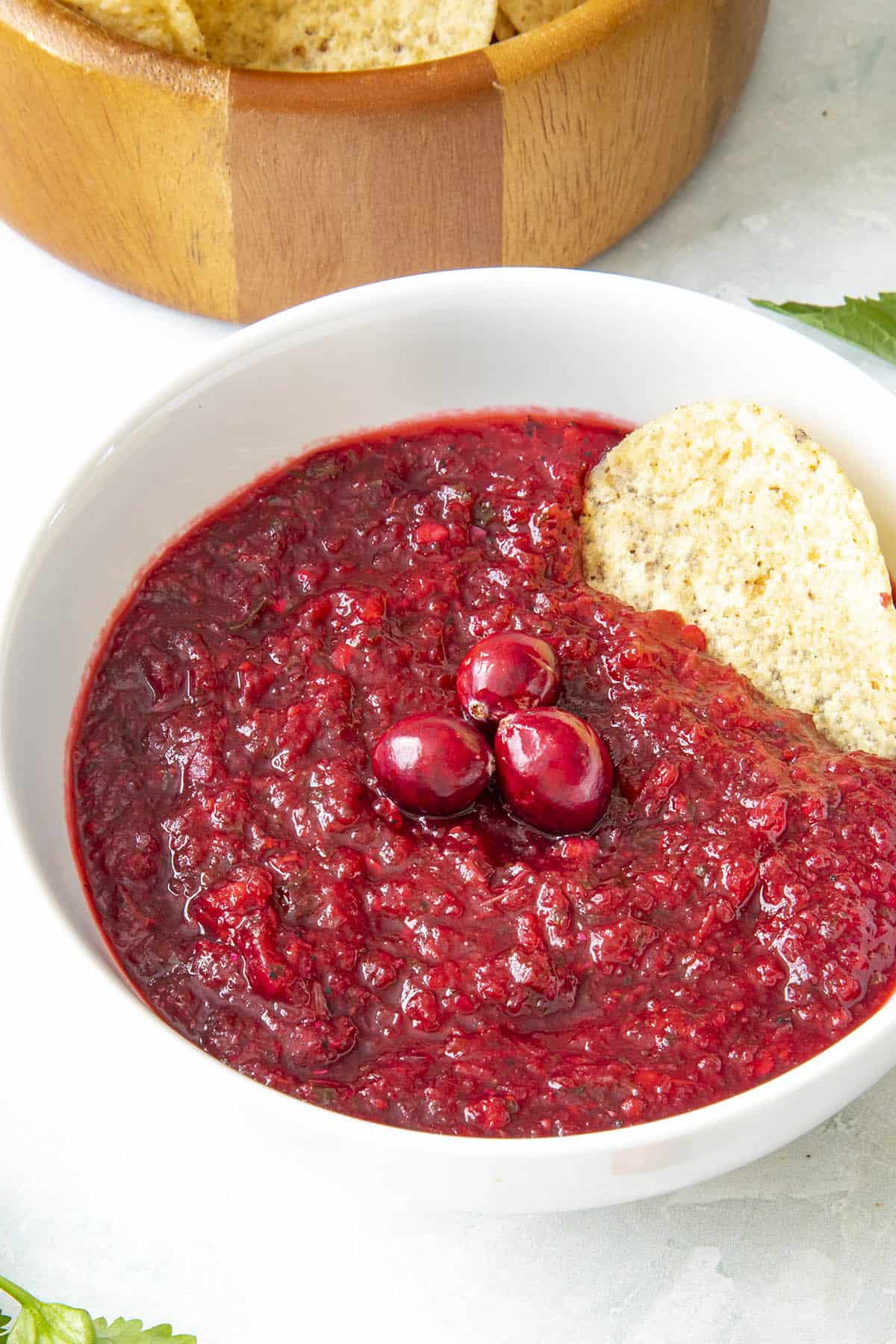 Whip up this recipe for creamy, spicy hummus made with fiery habanero peppers, tangy Buffalo sauce and plenty of blue cheese. It's time to spice things up!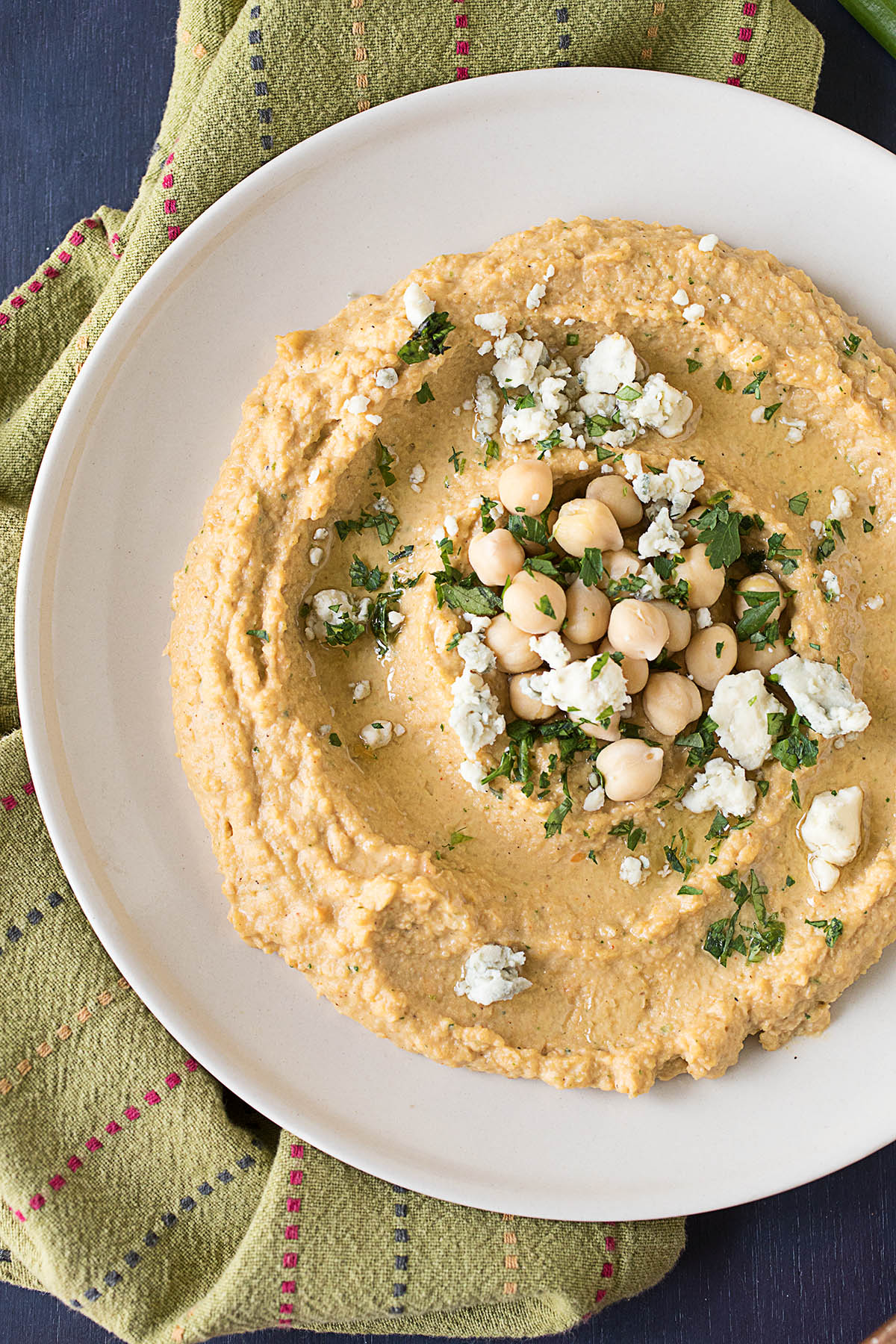 Try it once and you'll forever crave this recipe with shrimp cooked in a silky, tangy sauce made with chipotles in adobo, bourbon, butter and garlic.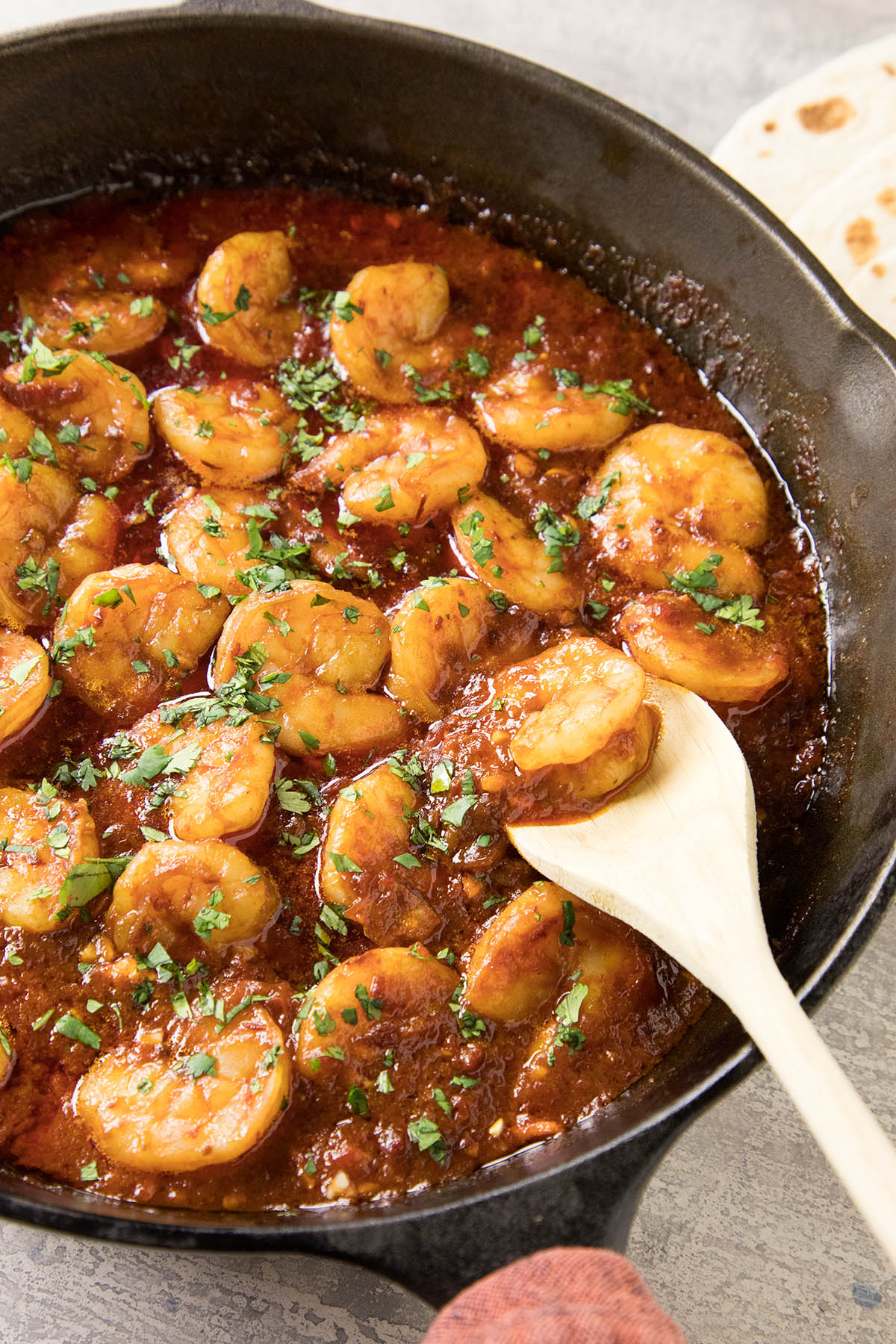 A spicy cocktail sauce recipe that goes perfectly with shrimp or prawns, with plenty of horseradish flavor. Learn how to make cocktail sauce at home.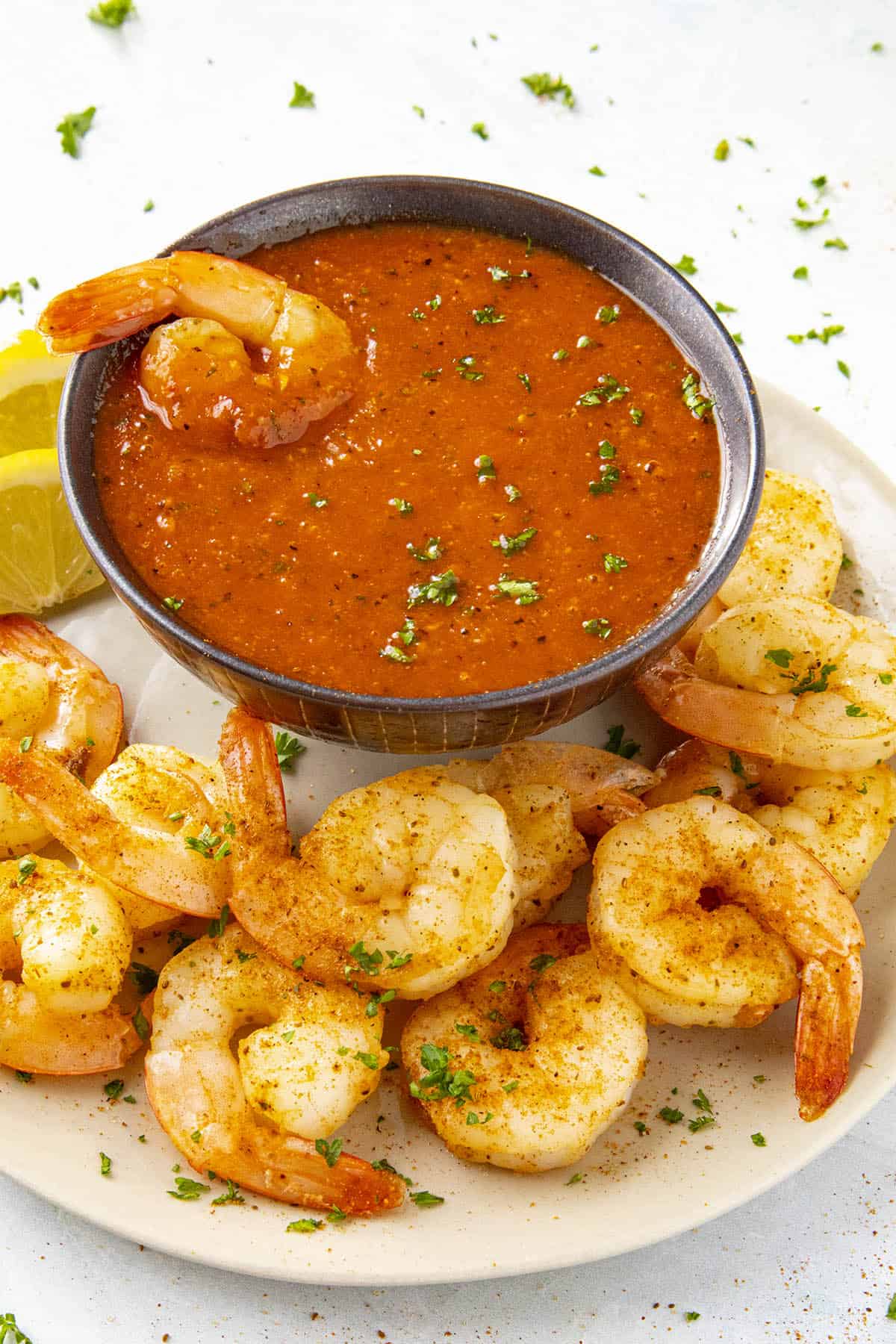 SOUPS
This silky, creamy carrot soup recipe starts with a roux and simmers with lots of carrots and seasonings for just the right amount of spice. It's my favorite carrot soup by far.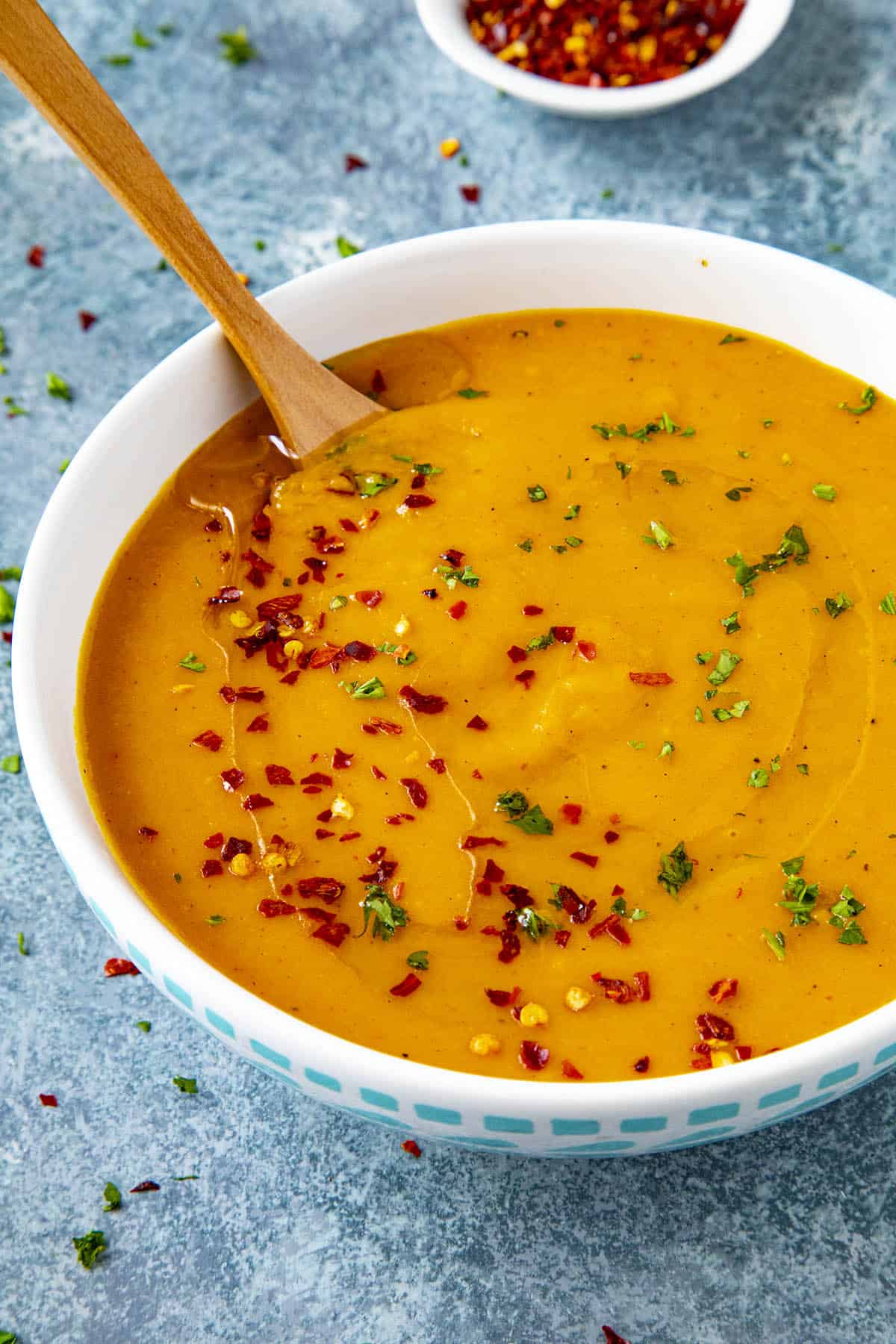 This spicy pumpkin soup recipe is made Cajun style with a rich roux that thickens the entire pot and incorporates lots of fresh pumpkin and seasonings.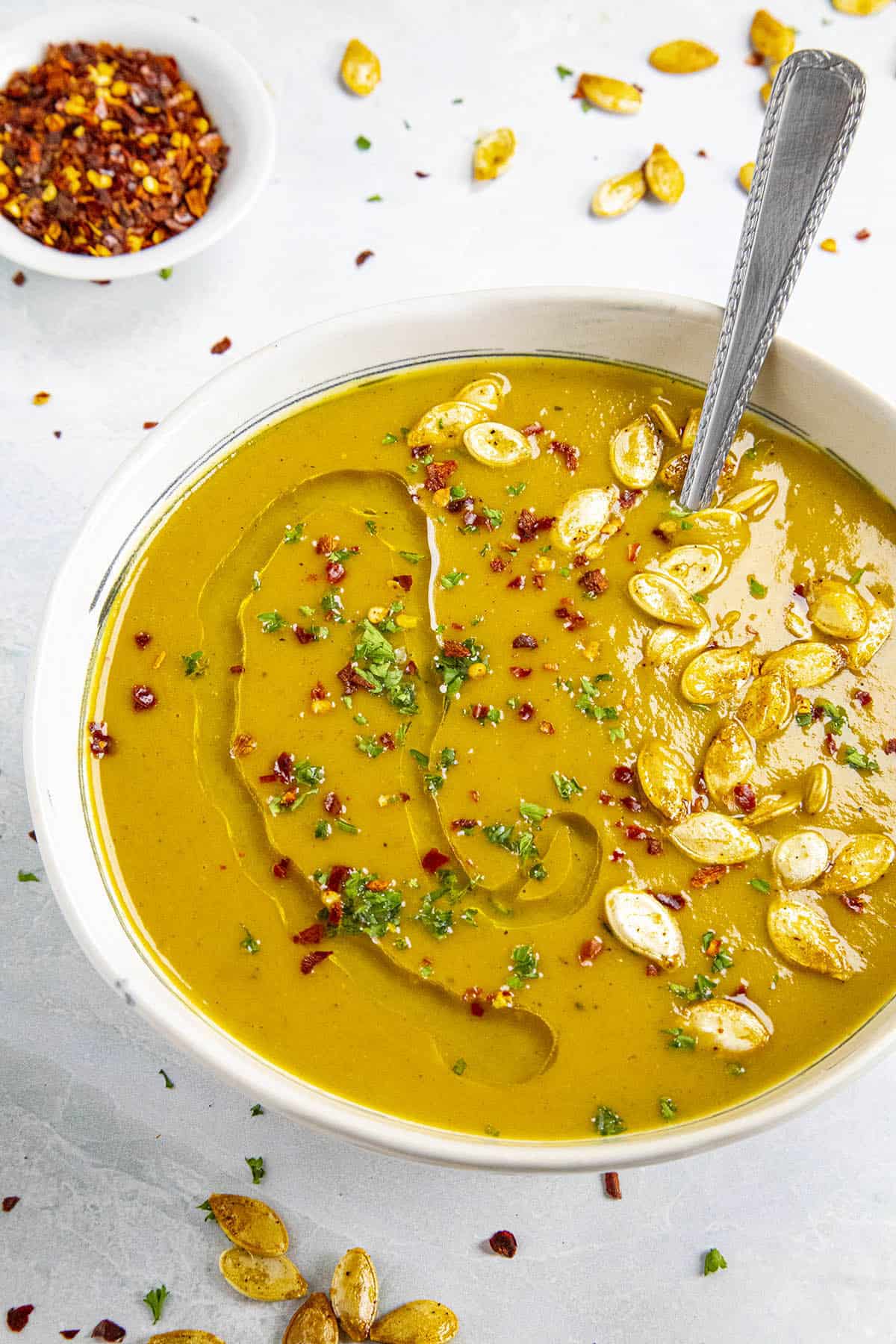 POTATOES
This chipotle mashed sweet potatoes recipe is extra creamy and just a touch spicy, perfect for the holiday table or for anyone who loves sweet potatoes. An excellent side dish.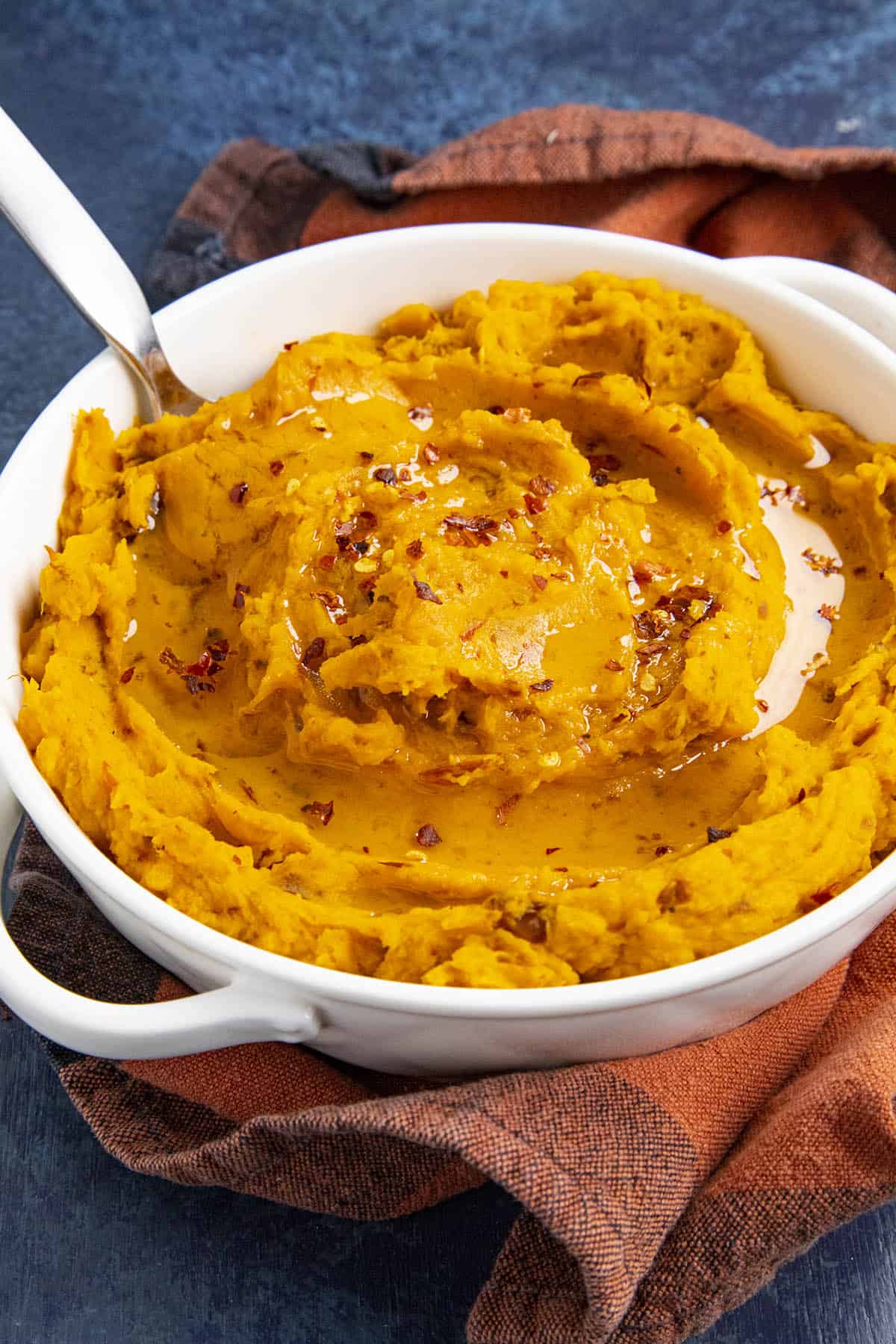 A mashed potatoes recipe done Tex-Mex style with two types of cheese, chile peppers and chorizo. Nom nom! Muy delicioso!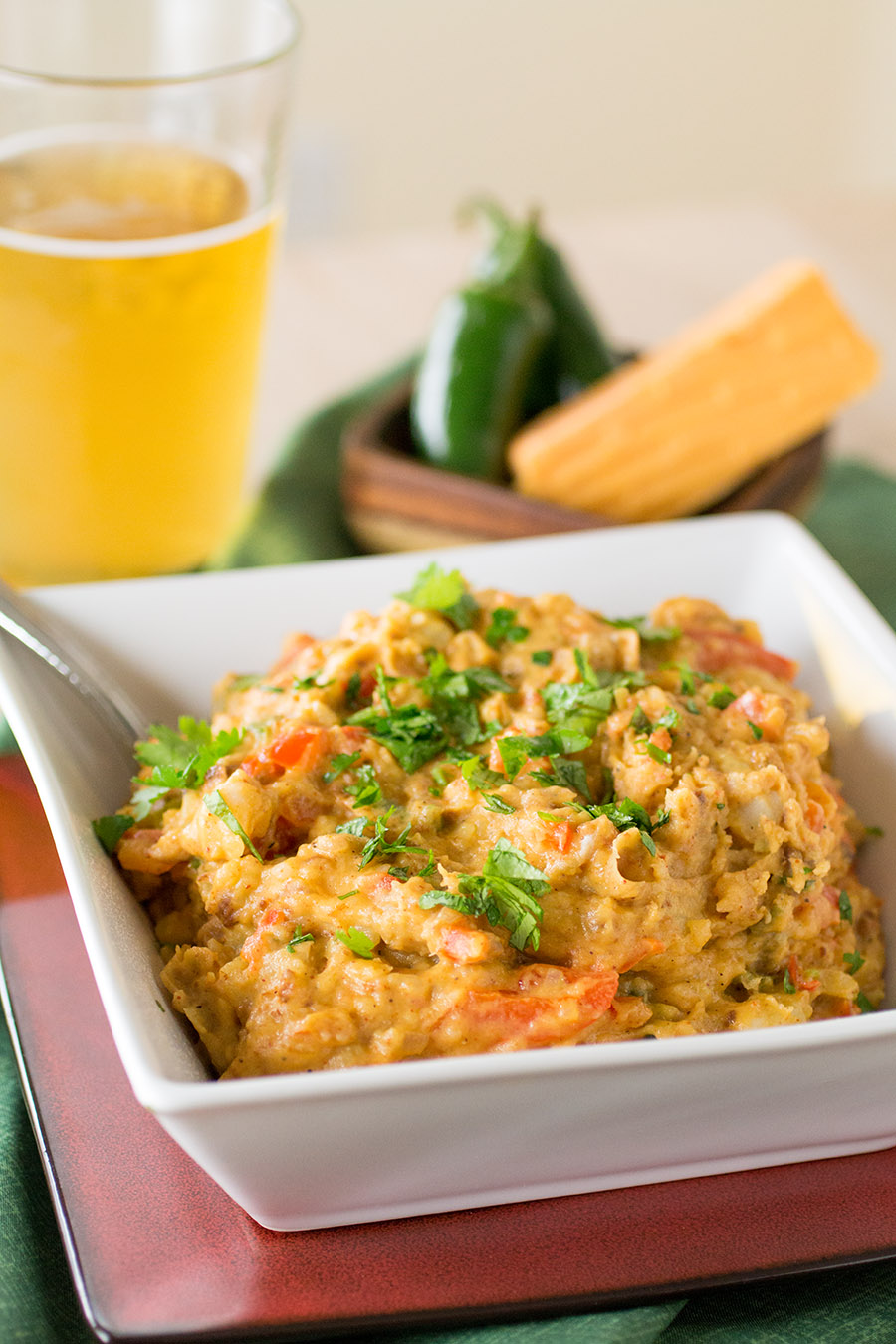 The ultimate side dish recipe - baked potatoes mashed with cream cheese, cheddar and jalapeno pepper, stuffed into a potato shell and baked to perfection, topped with jalapeno slices. It's a mashup recipe - jalapeno poppers and twice baked potatoes. Addictive!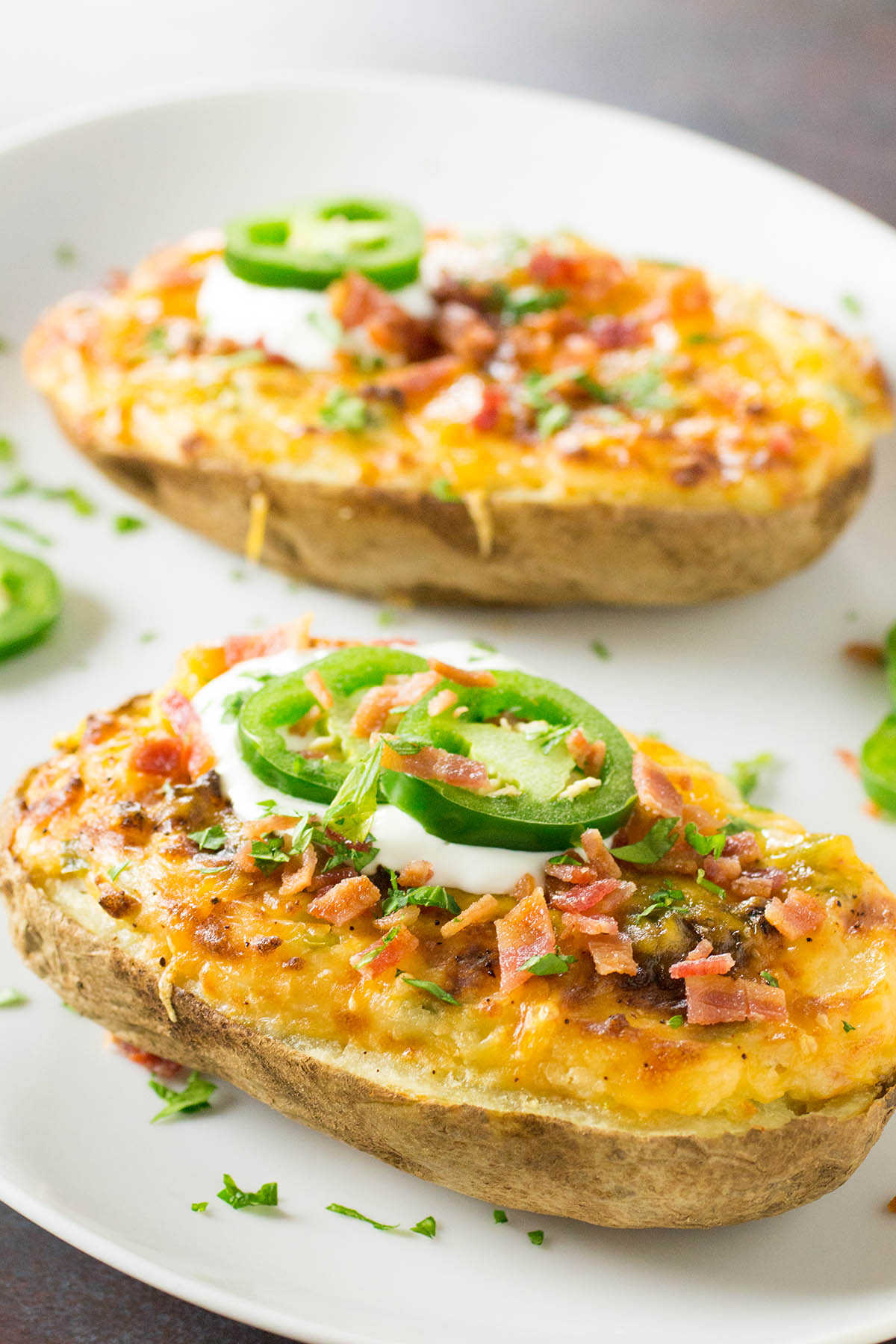 SIDE DISHES
This cornbread dressing recipe is a must for the holidays, made with homemade cornbread and a flavorful Creole seasoning that gives it the perfect flavor. It's the perfect side dish!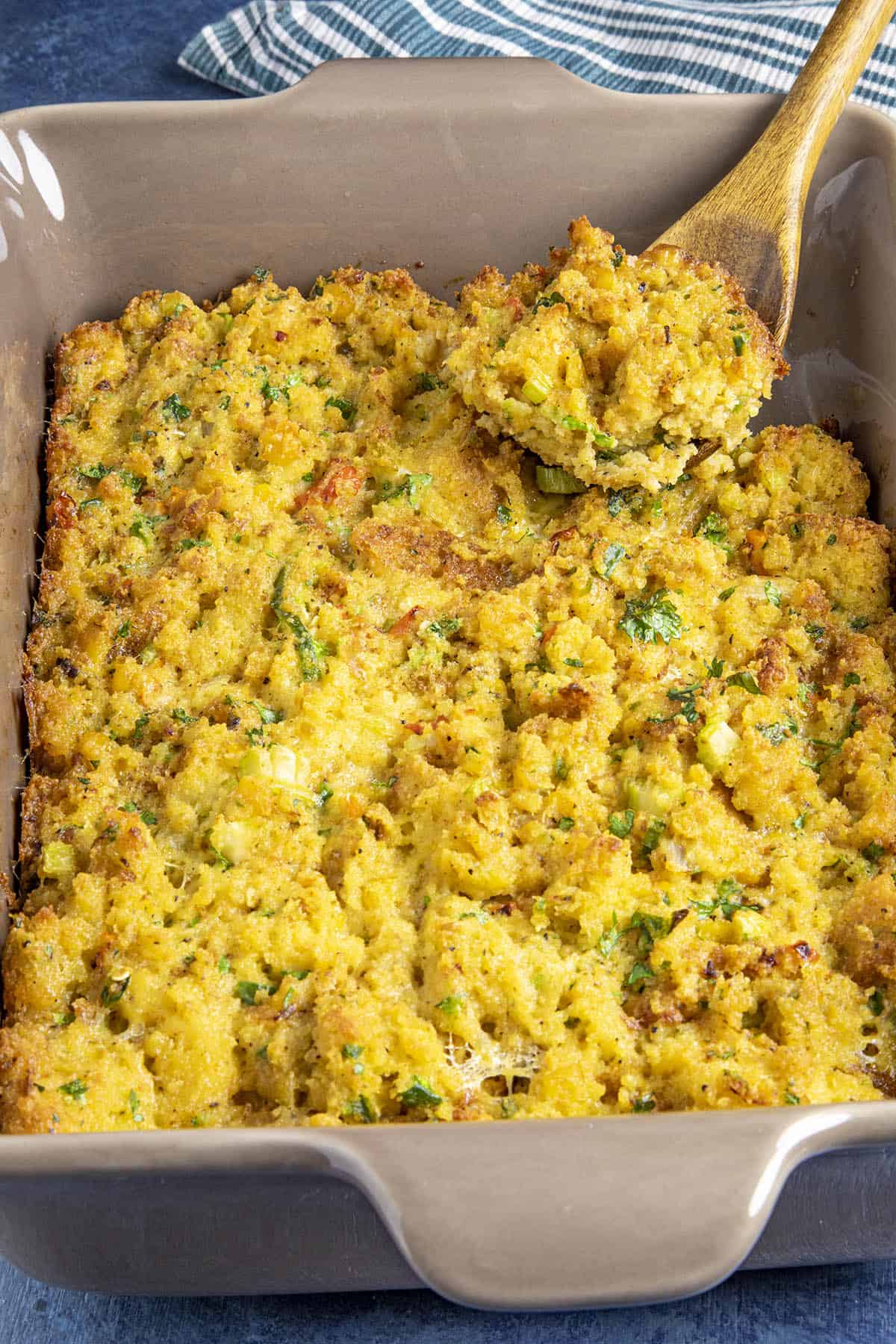 This sausage stuffing recipe is perfect for the holidays, with loads of crumbled sausage, herbs, seasonings, and cubed bread. It's the side dish everyone craves.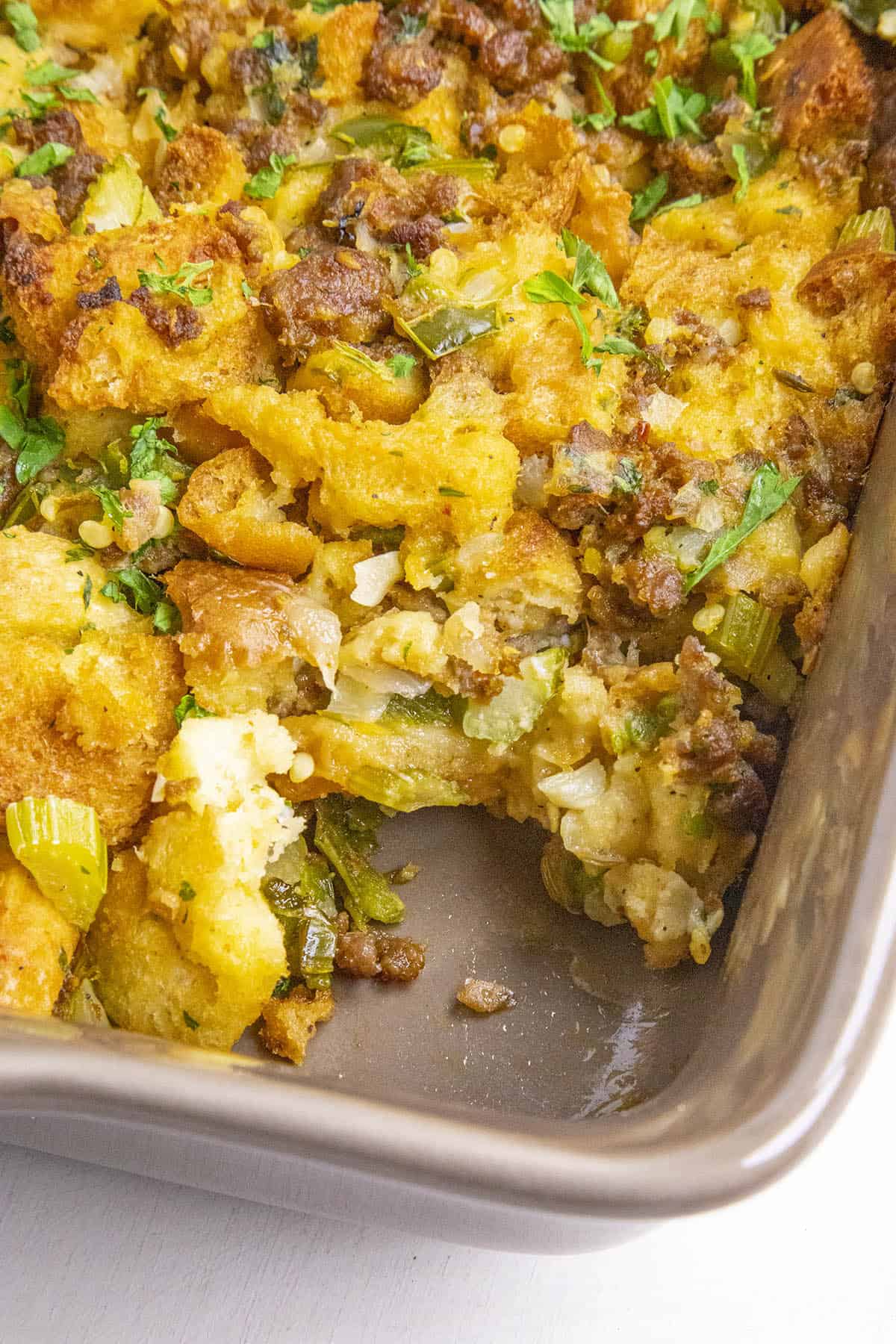 A side dish recipe you can make on the grill, with grilled corn, sweet peppers, and crumbled feta cheese. Great for holiday parties and summer gatherings.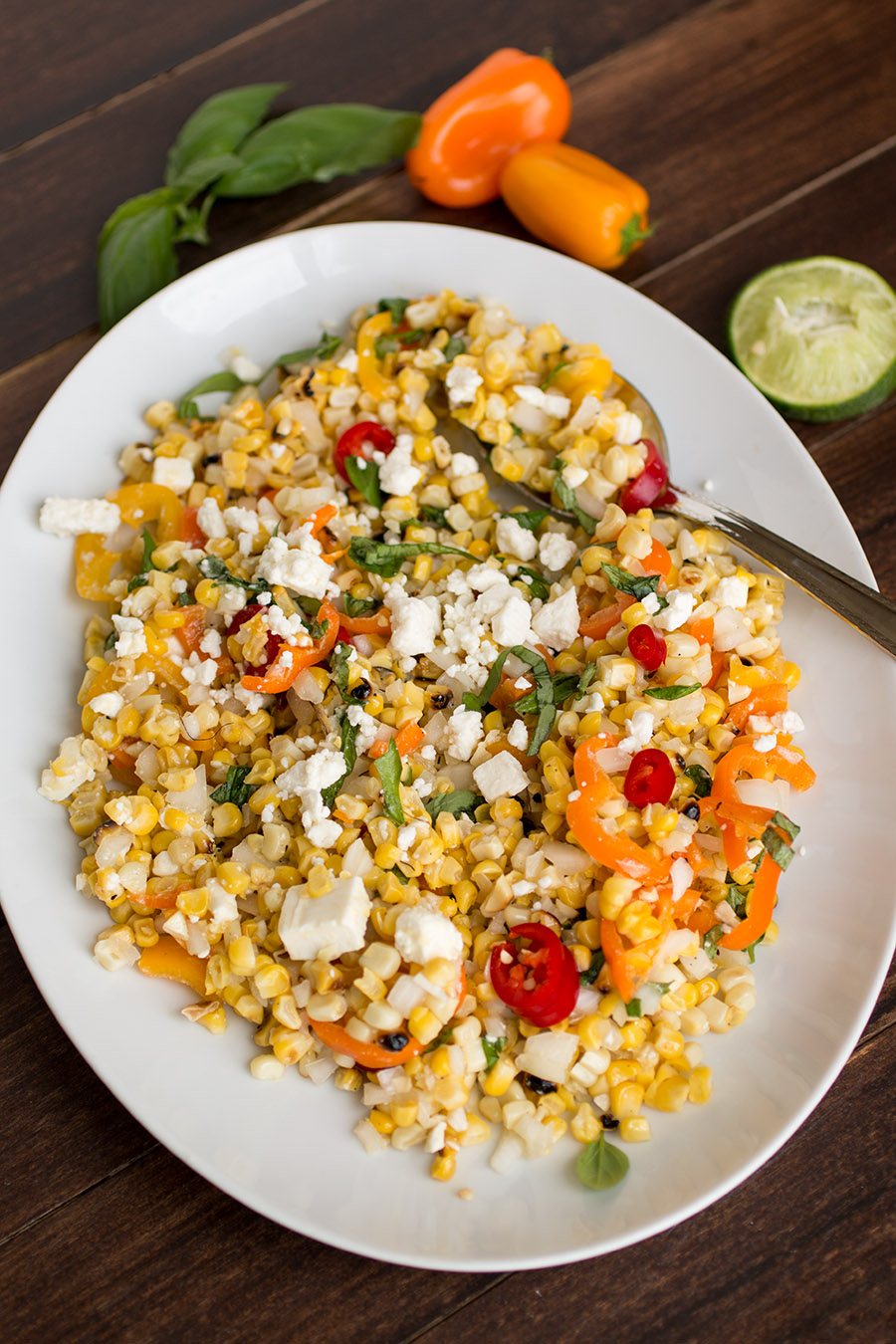 This jalapeno cornbread recipe is incredibly moist with lots of spicy jalapeno peppers and cheddar cheese. Great for the holidays or an anytime side dish!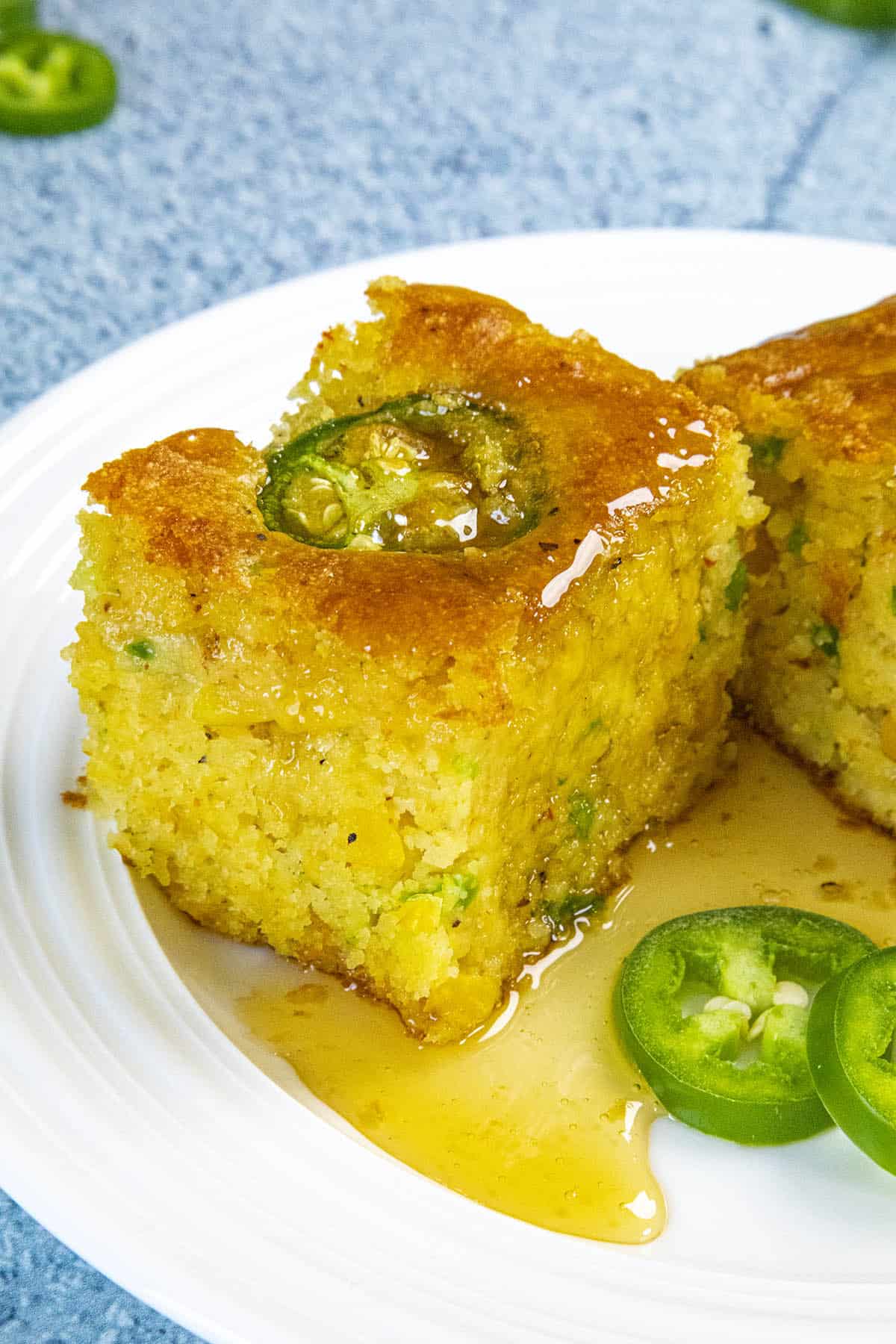 This is my favorite recipe for homemade biscuits with cheddar cheese and jalapeno peppers, perfect for quick morning breakfast or brunch, for serving with chili, or even enjoying as a quick-to-make dessert.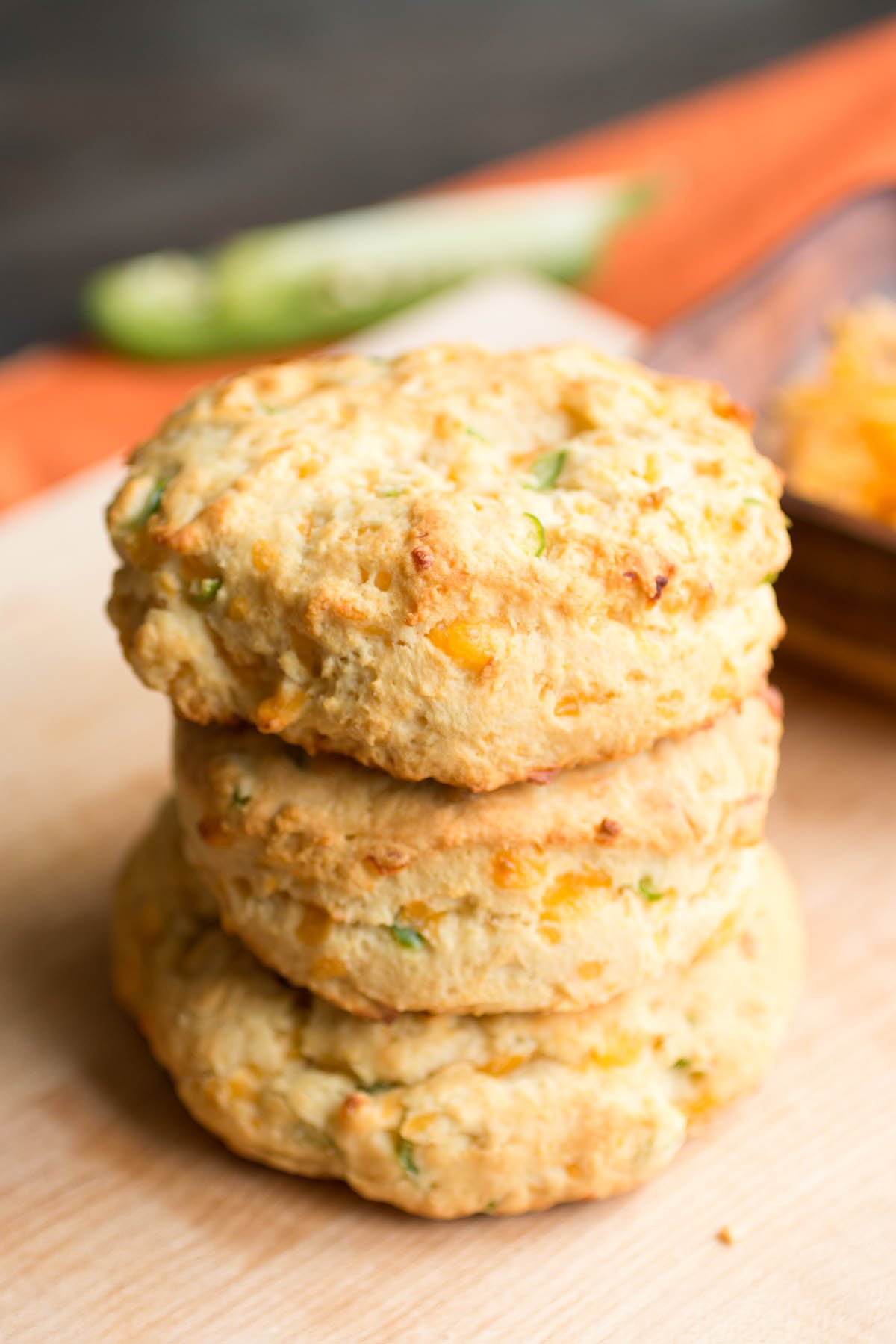 Craving a sweet jelly? This easy-to-make cranberry pepper jelly recipe is made with jalapeno peppers and fresh cranberries. It is both delicious and sweet. Great for a quick spread or even as a glaze.

MAIN COURSE
Everyone is doing a turkey. Why not consider a different cut of meat this year?
This stuffed flank steak recipe is packed with loads of spinach, melty cheese and a mix of peppers for a nice level of spice. Stuff, sear, bake! Easy! Perfect for the holiday table or an anytime meal!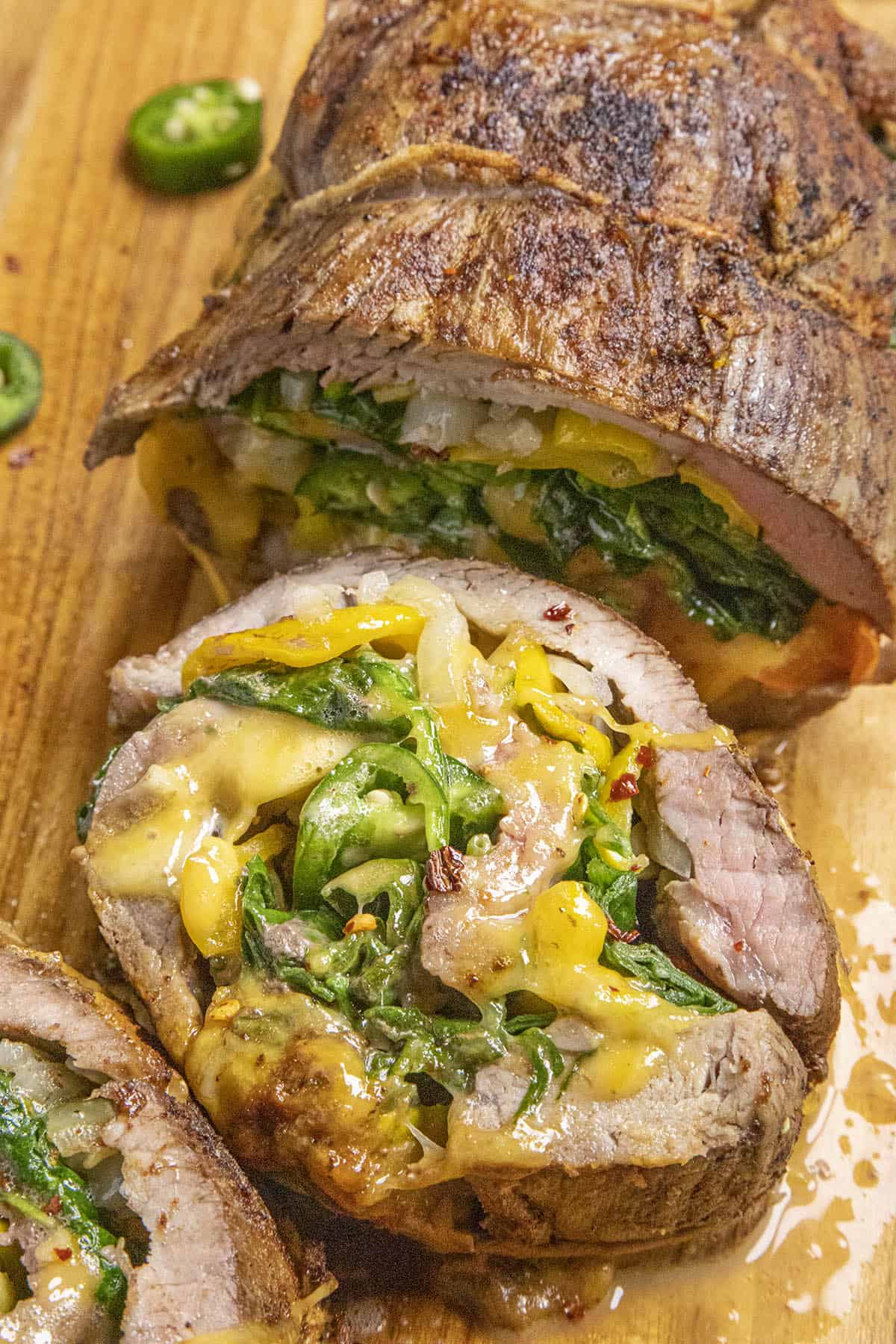 This easy honey baked ham recipe is finished with a sweet and slightly spicy chipotle-honey glaze that is huge on flavor. Perfect for the holidays!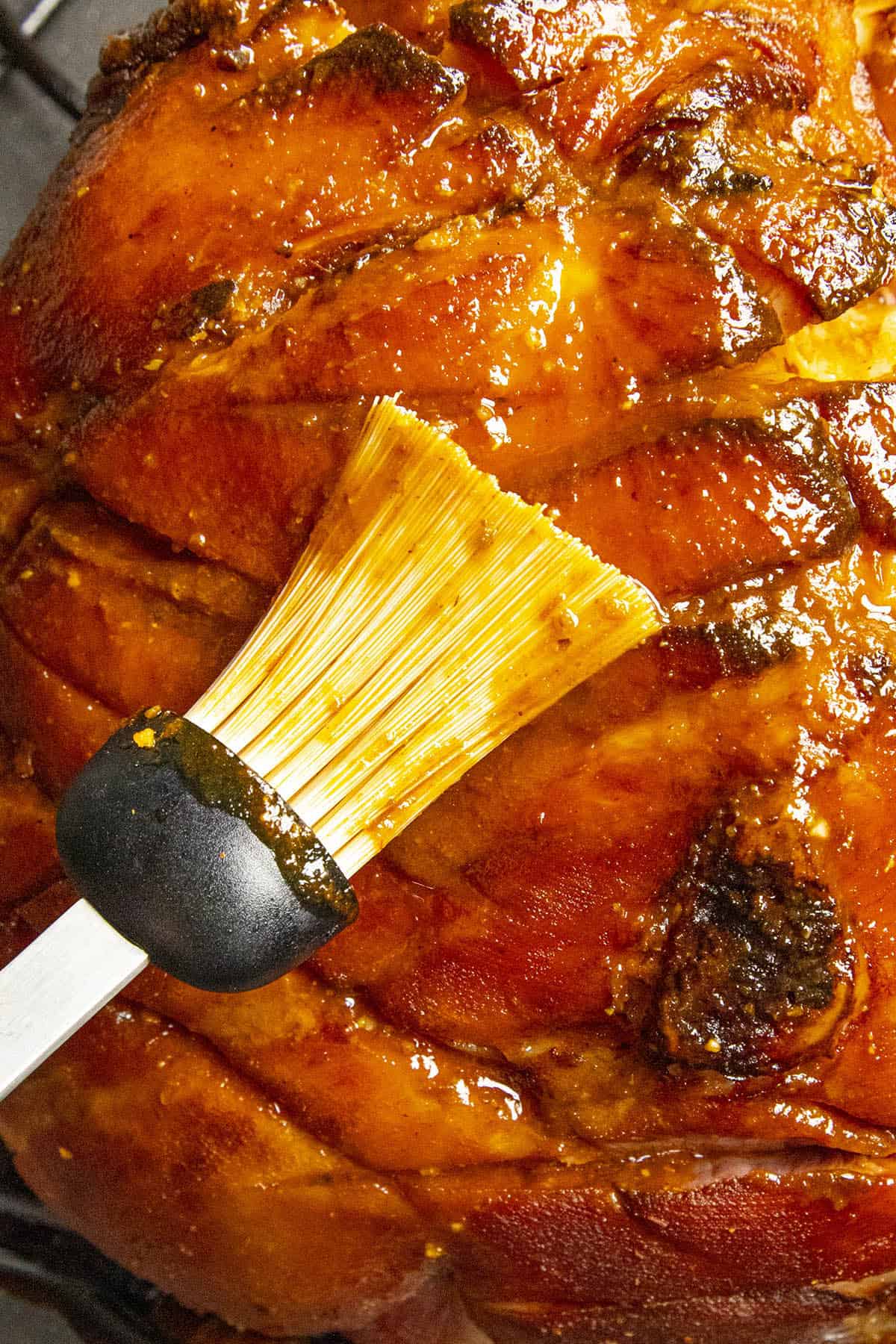 A recipe for tender London Broil, marinated in a homemade spicy steak marinade with chili paste, then grilled to perfection. Slice against the grain and serve it with chimichurri. Absolutely mouthwatering on the grill.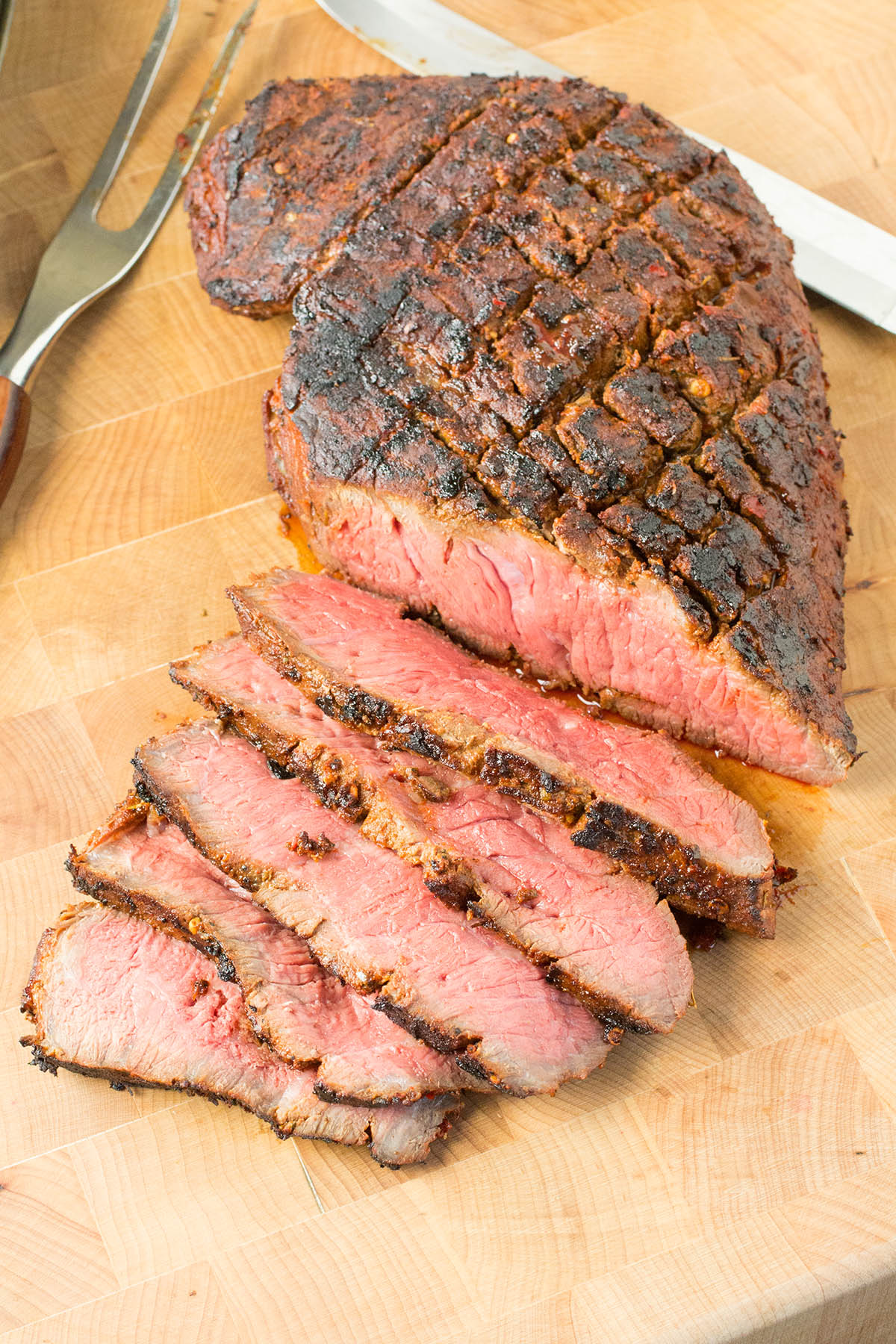 The perfect recipe for standing prime rib roast rubbed with seasoned chili paste, oven roasted, and served with a bold horseradish cream sauce. This is the ultimate holiday or dinner party meal.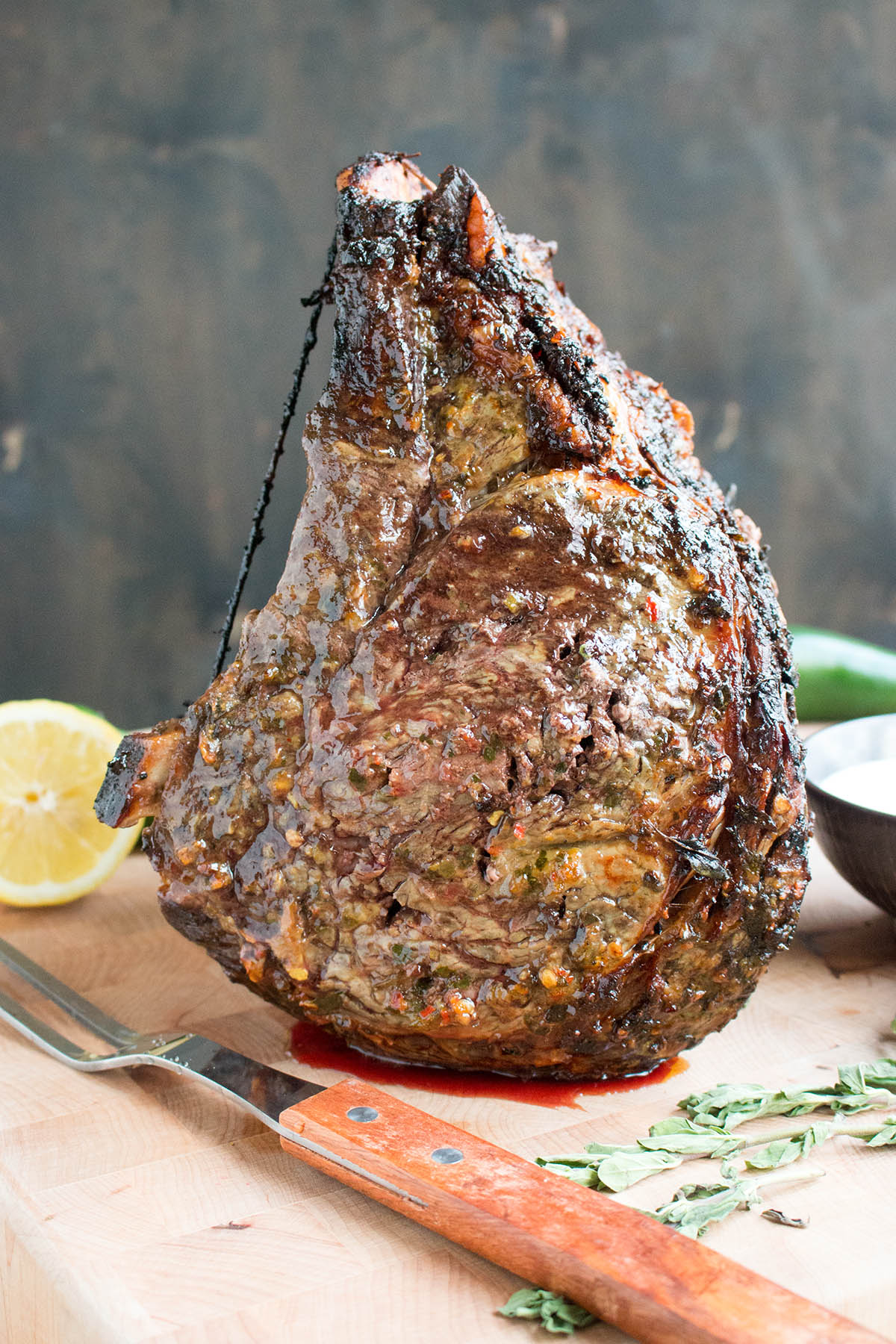 Pork tenderloin is lean and tasty and easy to prepare, especially with this recipe that sears the tenderloin to form a flavorful crust, sealing in the juiciness, then baking it in our own sweet and savory chili sauce. So juicy and tender...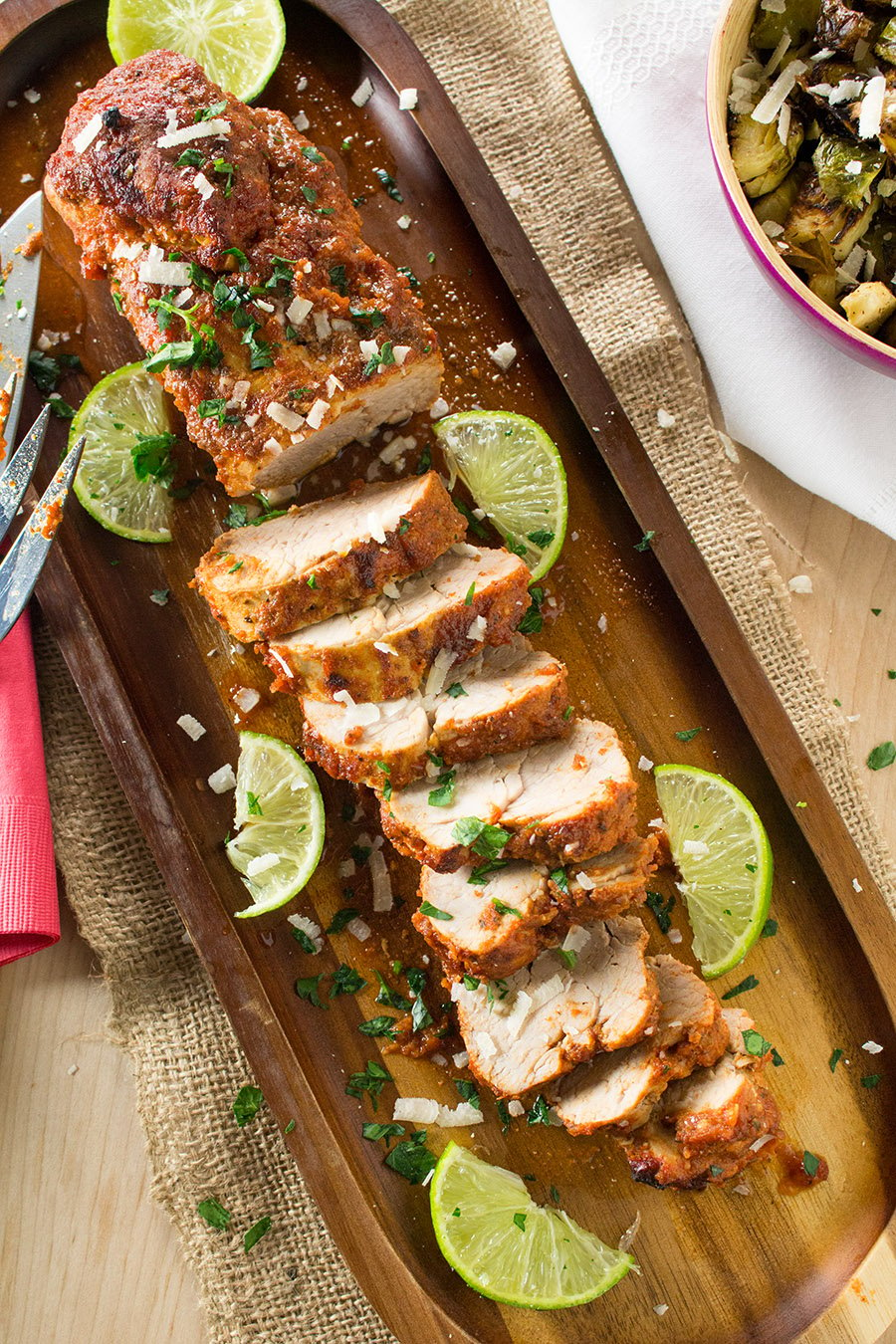 TURKEY LEFTOVER RECIPES
OK, if you ARE cooking a turkey, here is what you might make with those delicious leftovers - Madness Style!
A tasty turkey sandwich recipe made with layers of cream cheese, oven roasted turkey, melted cheese, stuffed jalapeno poppers, bacon and tomato. Perfect for leftovers!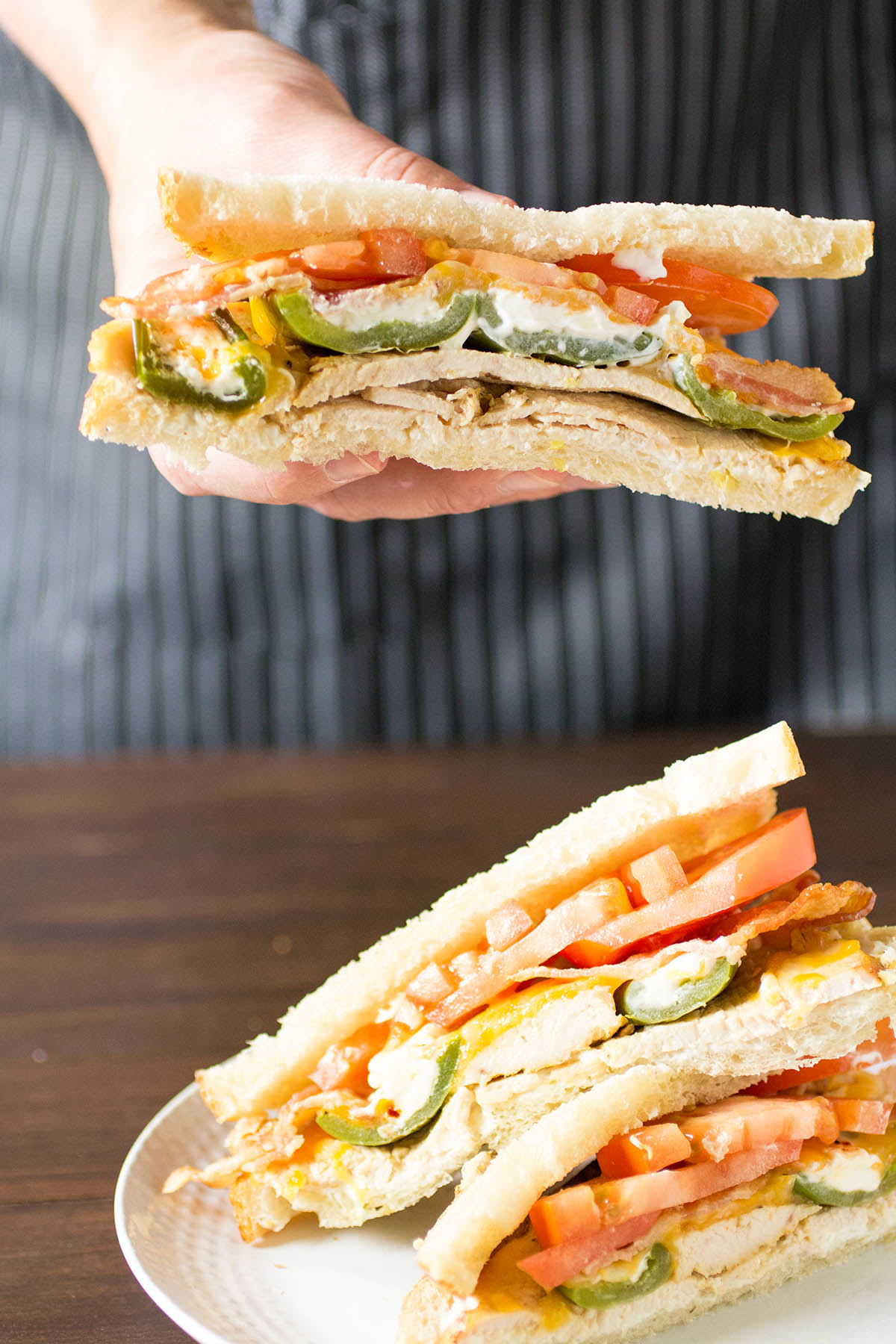 So many recipe ideas! I hope your Thanksgiving holiday gathering is filled with love, warmth, and family. And spiciness! Take care,
Mike and Patty