This easy nachos recipe is a classic appetizer of tortilla chips topped with spiced ground meats, beans, melty cheese, and all your favorite toppings.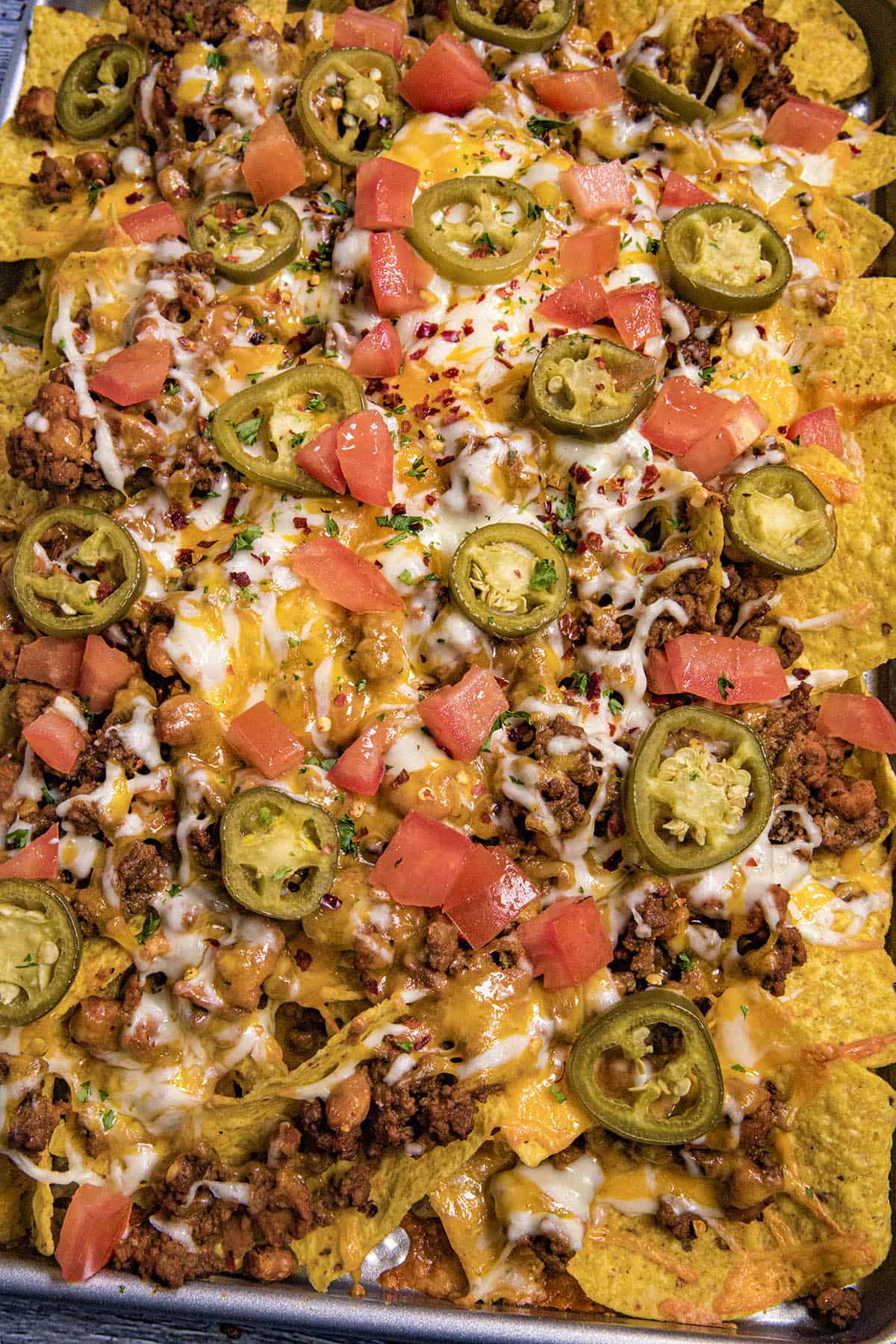 How to Make Nachos
We're cooking up a huge plate of Nachos in the Chili Pepper Madness kitchen, my friends.
You can't go wrong with nachos. There are so many ways to make them, and you can really customize the dish pretty much any way you'd like.
It's an easy win for spicy food lovers like myself who love the creative possibilities, and I can really spice things up as much as I want to.
I make them so many different ways, and I will share many variations below, but it all starts with a base of ingredients common to this classic dish.
But first...
The Original Nachos - History
The story of the origin of nachos comes from Mexico, when a man named Ignacio "Nacho" Anaya made the dish on the fly for a hungry customer looking for something a bit different.
It was originally nothing more than fried corn tortillas cut into triangles topped with melted Colby cheese and pickled jalapenos.
He dubbed it "Nacho's Special", and the rest is history. Today, you'll find them everywhere in so many different forms, with so many wonderful toppings.
What a great time to be alive!
This particular recipe is a simple but classic way to make them, something you'll find in restaurants all across America.
Use it as a base recipe, a springboard to allow your creativity to roam. Endless possibilities await you!
Let's talk about how to make nachos, shall we?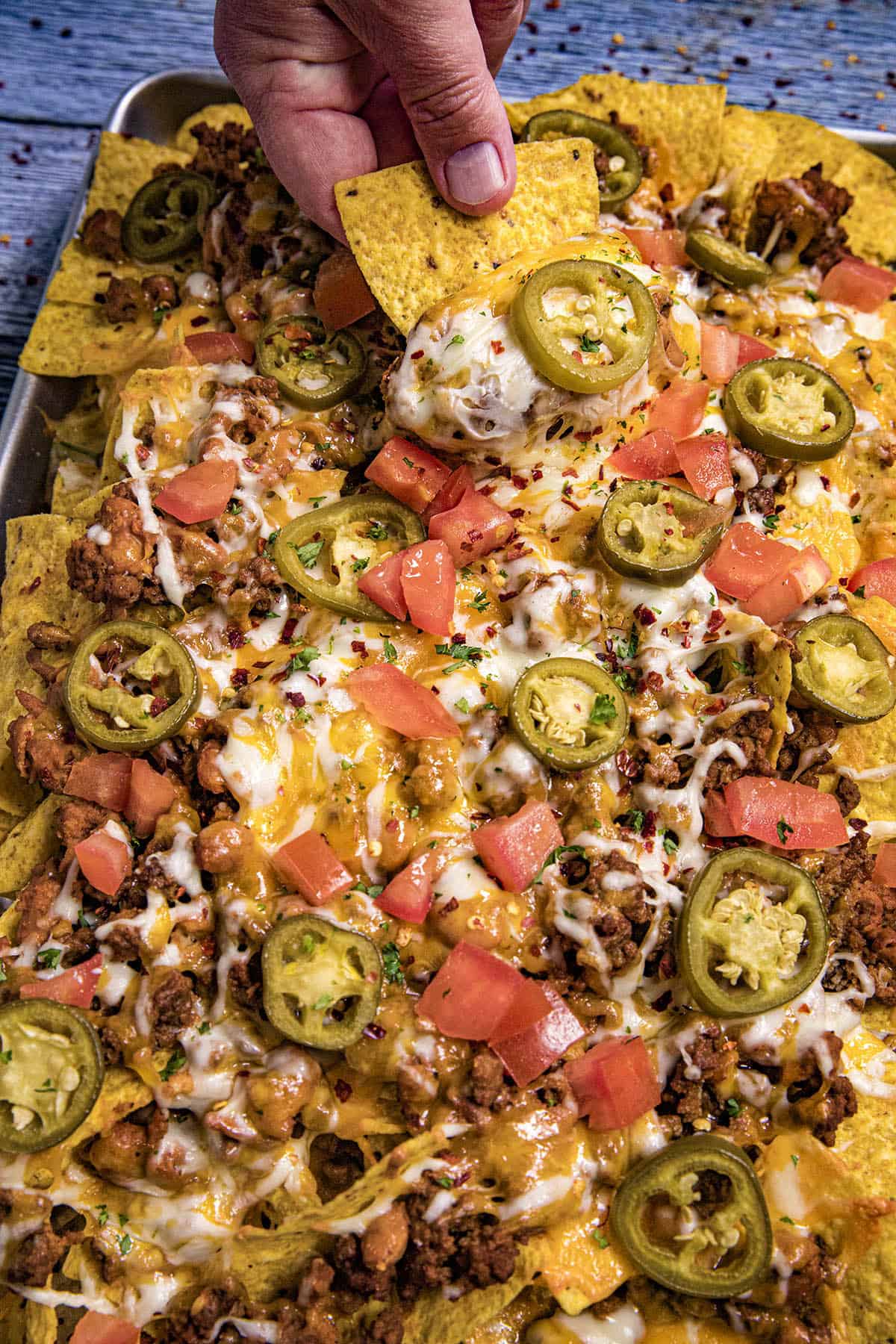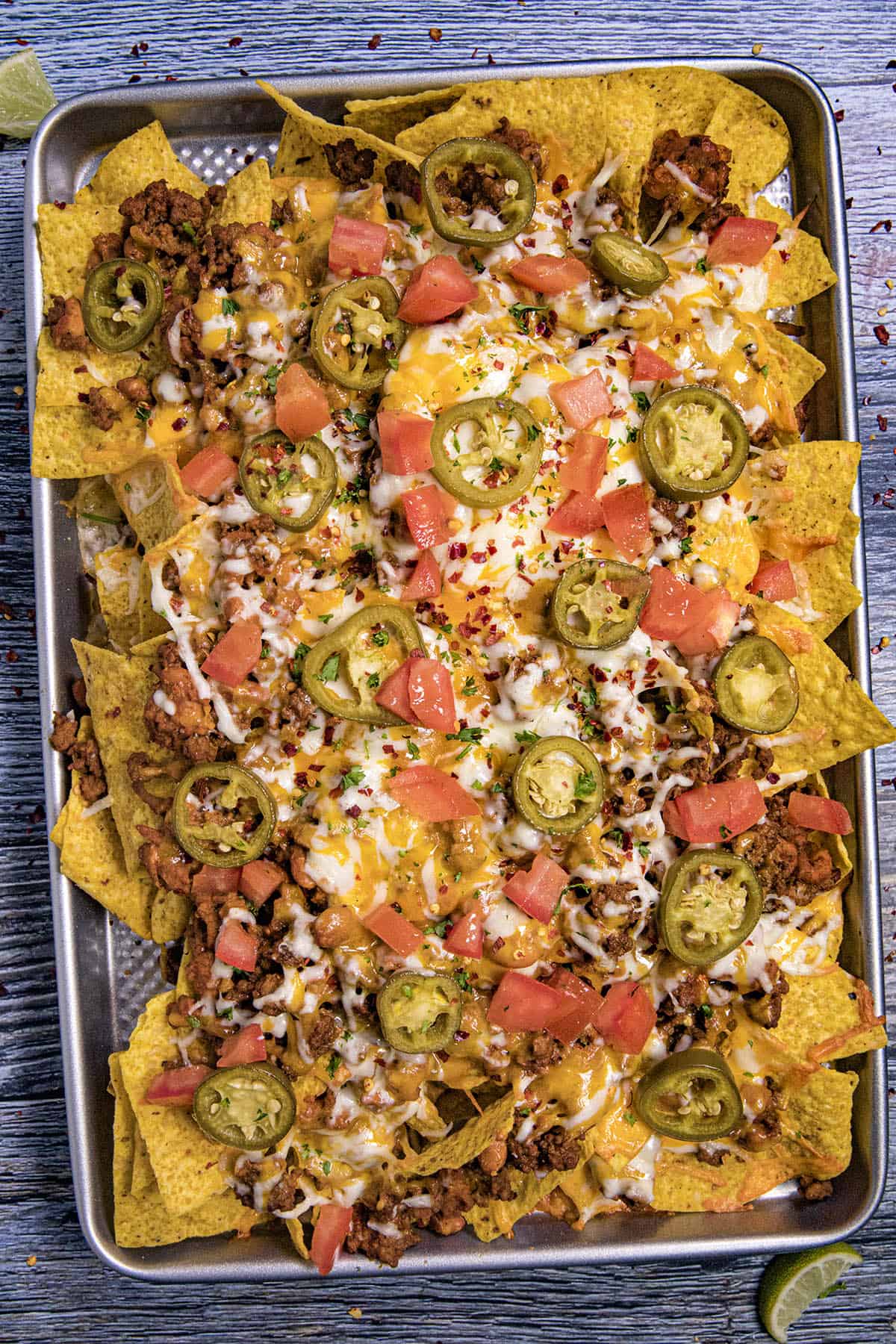 Boom! Done! Your nachos are ready to serve. They're so easy to make, right? Now, the real question is -- what toppings are you going to use? Let the real fun begin!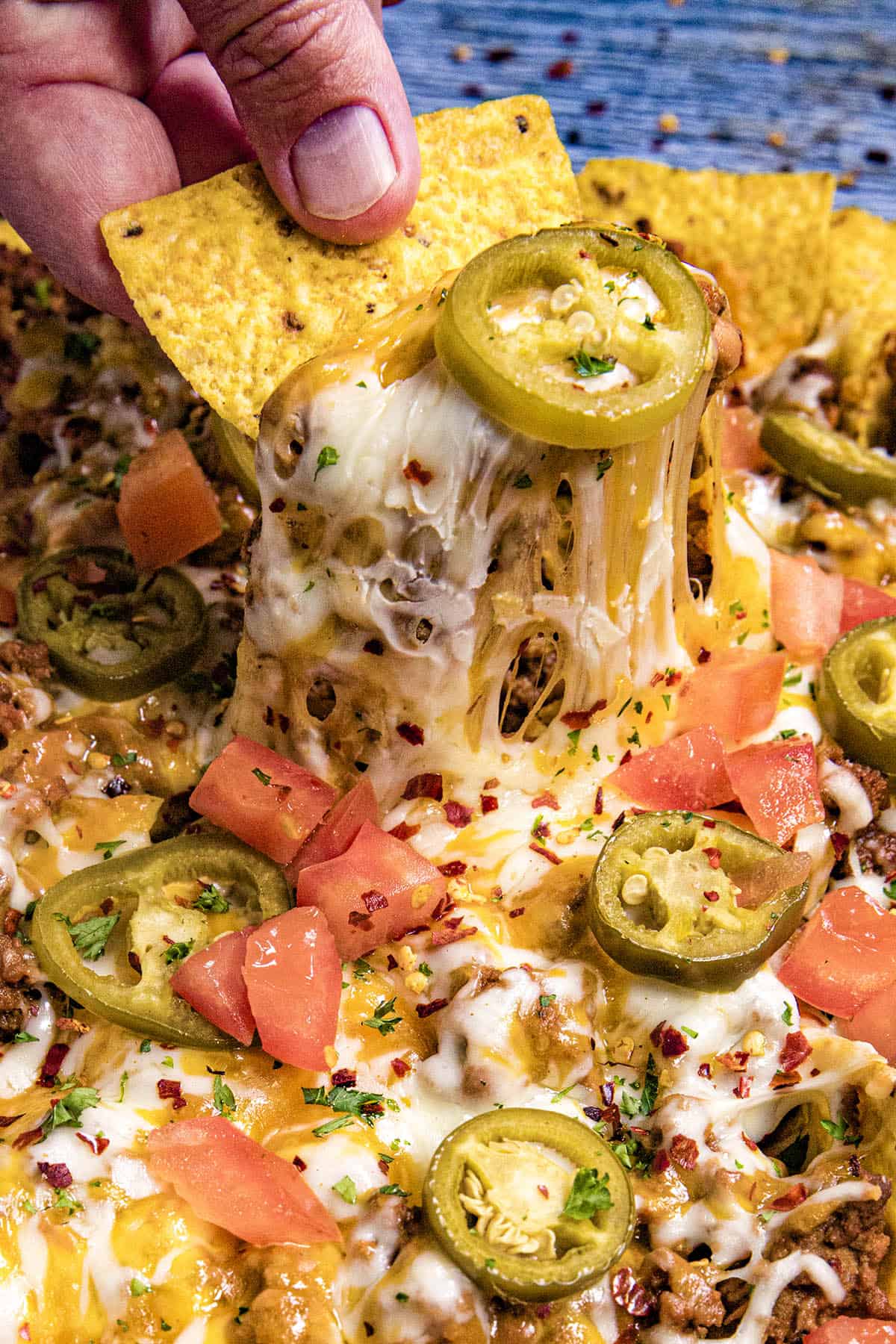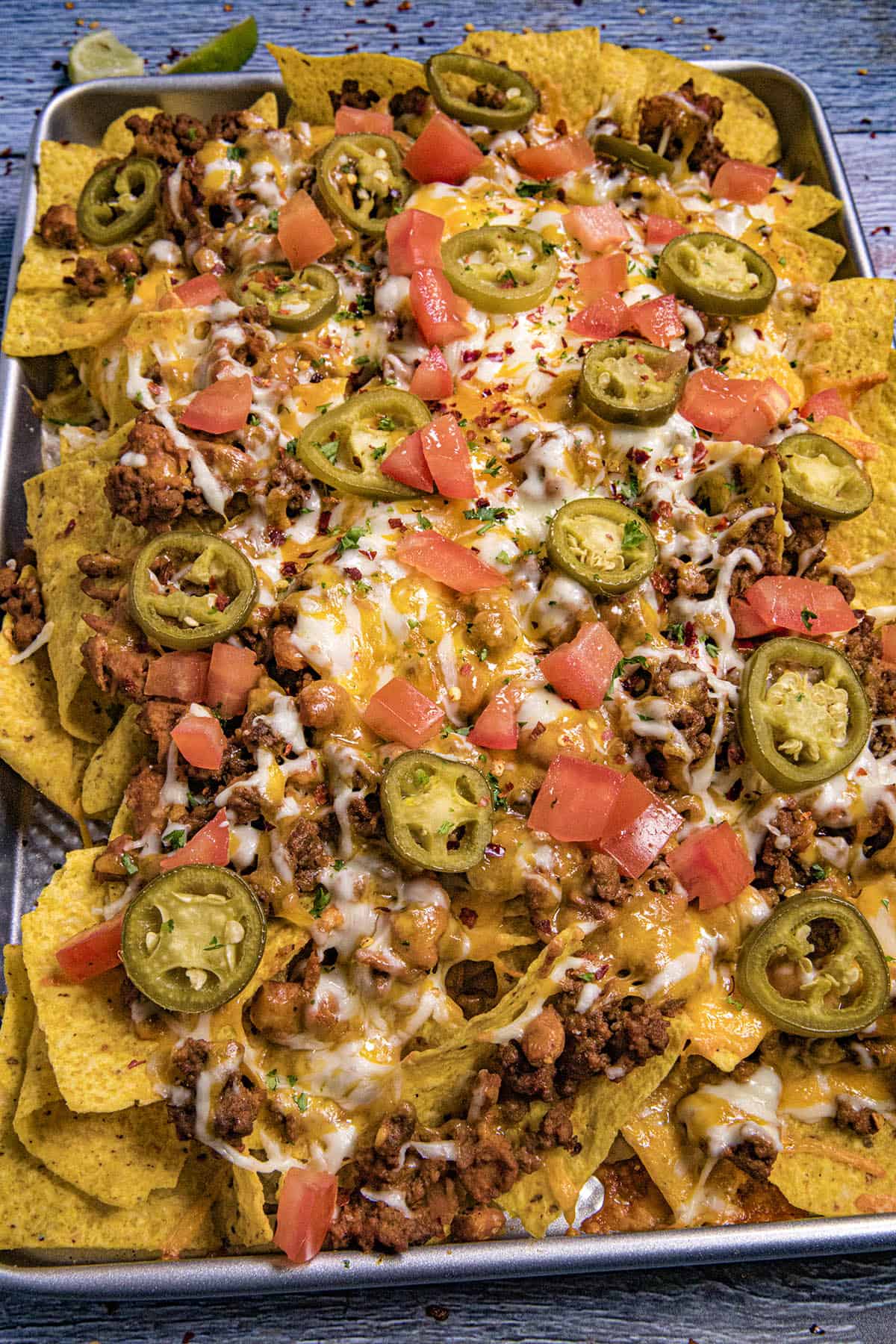 That's it, my friends. I hope you enjoy this easy, classic nachos recipe. Let me know how you enjoyed it, and what toppings you chose! I must know! =)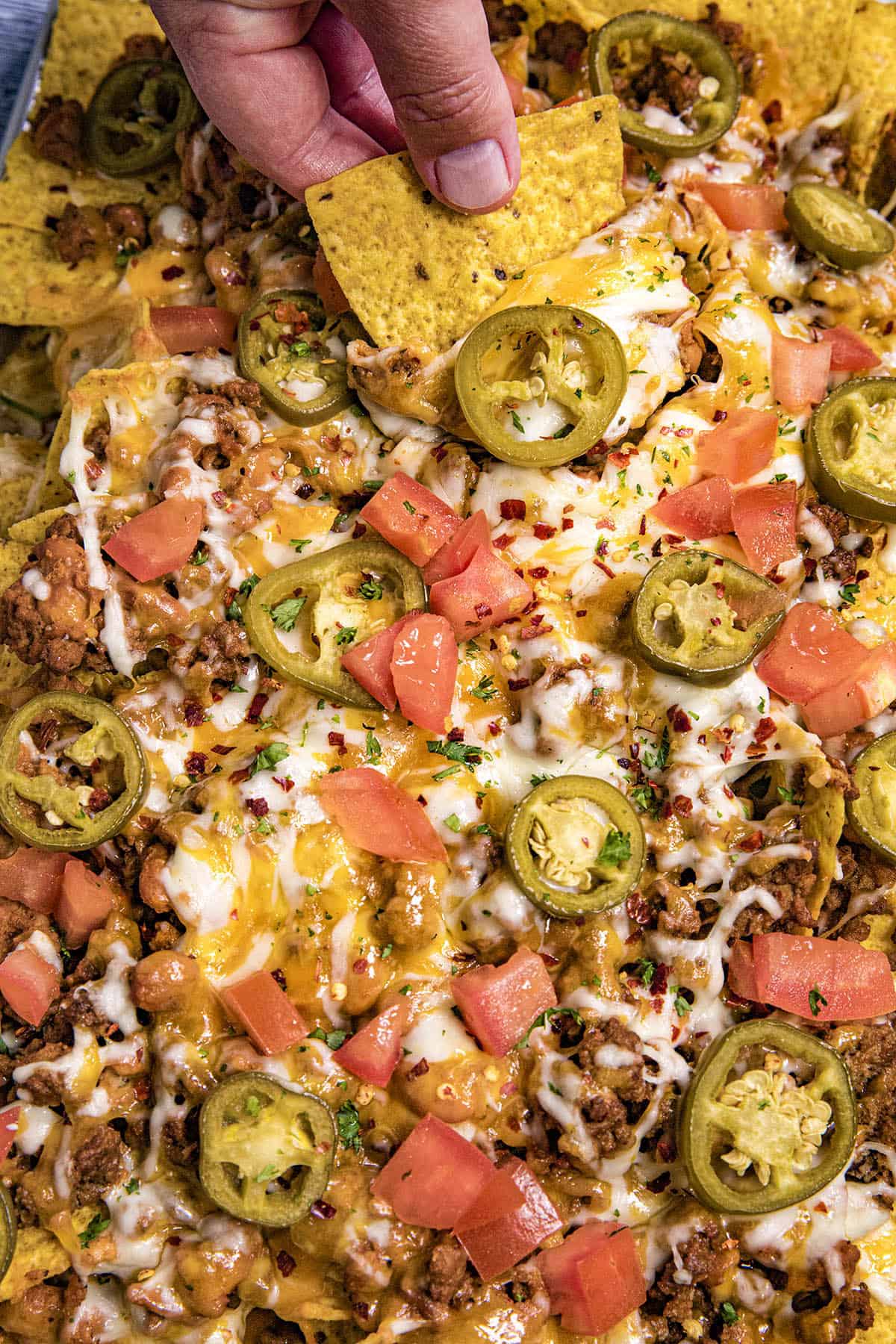 Got any questions? Ask away! I'm happy to help. If you enjoy this recipe, I hope you'll leave a comment with some STARS. Also, please share it on social media. Don't forget to tag us at #ChiliPepperMadness. I'll be sure to share! Thanks! — Mike H.