Ras El Hanout is a popular Moroccan spice mix, originally from North Africa, made from a variety of different seasonings that varies from cook to cook. Learn all about it.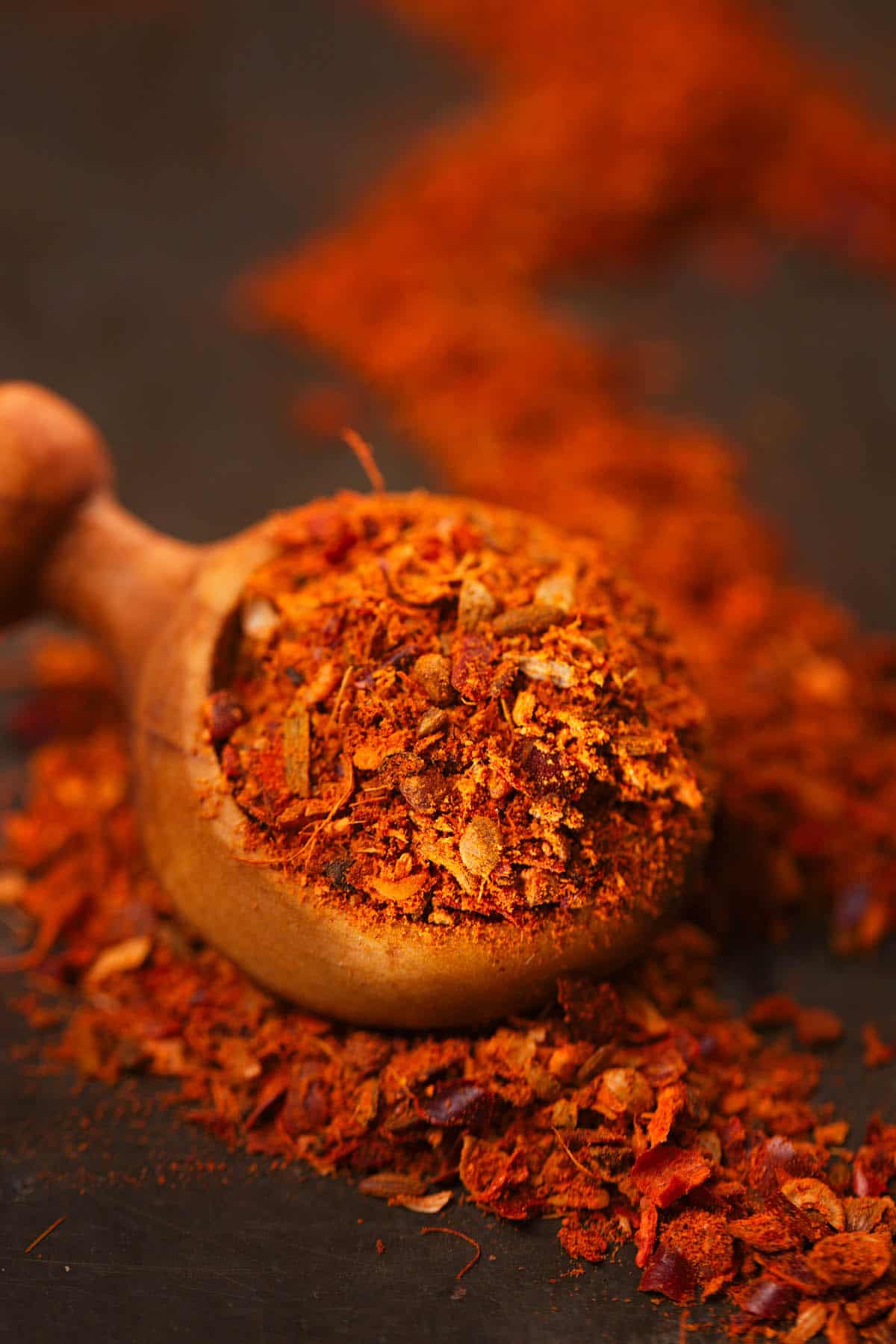 Ras El Hanout: The Taste of North Africa
Spices are important when you want to tingle your taste buds and have a good meal that satisfies. So many people go for spicy foods which helps them cater to those cravings (yup, spicy food does fulfill the cravings, as we all know). That spicy food depends hugely on the blend of spices that go into them.
One amazing spice is Ras el Hanout, a spice blend with a pungent taste. Ras el Hanout is an essential spice for Moroccan cuisine but its origin is from North Africa. Ras el Hanout is commonly used to marinate meat and for adding flavor to stews. With its great aroma and taste, it is often called the "king of spices" and after using Ras el Hanout, you may well agree.
The name Ras el Hanout translates to "head of the shop", meaning "top shelf", and the ingredients reflect the name.
Ingredients in Ras el Hanout
Ras el Hanout (pronounced "ros el hanOOT") has gone through many iterations over the generations, and the ingredients vary from region to region, house to house, and even from cook to cook.
The primary ingredients used to make Ras el Hanout are clove, coriander, cinnamon, cardamom, cumin, nutmeg, paprika, mace, turmeric, and peppercorn. In addition to these, cubebs (tailed pepper or Java pepper), dried rosebud, ash cherries, orris root, chufa, and monks' pepper is also added to improve the taste.
Talk about a combination! Some recipes for ras el hanout call for up to 50 ingredients, and as many as 80 or more. You can see how the spice blend can easily vary.
What is a substitute for Ras el Hanout?
If you cannot get your hands on this spice blend, three primary alternatives are:
Make your own Ras el Hanout
Garam masala
Curry powder
Ras el Hanout Ingredients
Ras el Hanout is a blend of exquisite and premium spices. If you want to make your own at home, use only the freshest and finest ingredients.
Cumin. 1 part.
Cayenne. ½ part.
Paprika. ½ part.
Ginger Powder. ½ part.
Coriander. ½ part.
Ras el Hanout - the Recipe Method
Mix all of the ingredients together in a small bowl until well combined.
The flavor will be close, perhaps not exact as the complex blend, but if you are out of spices, it will work great.
Start using or store.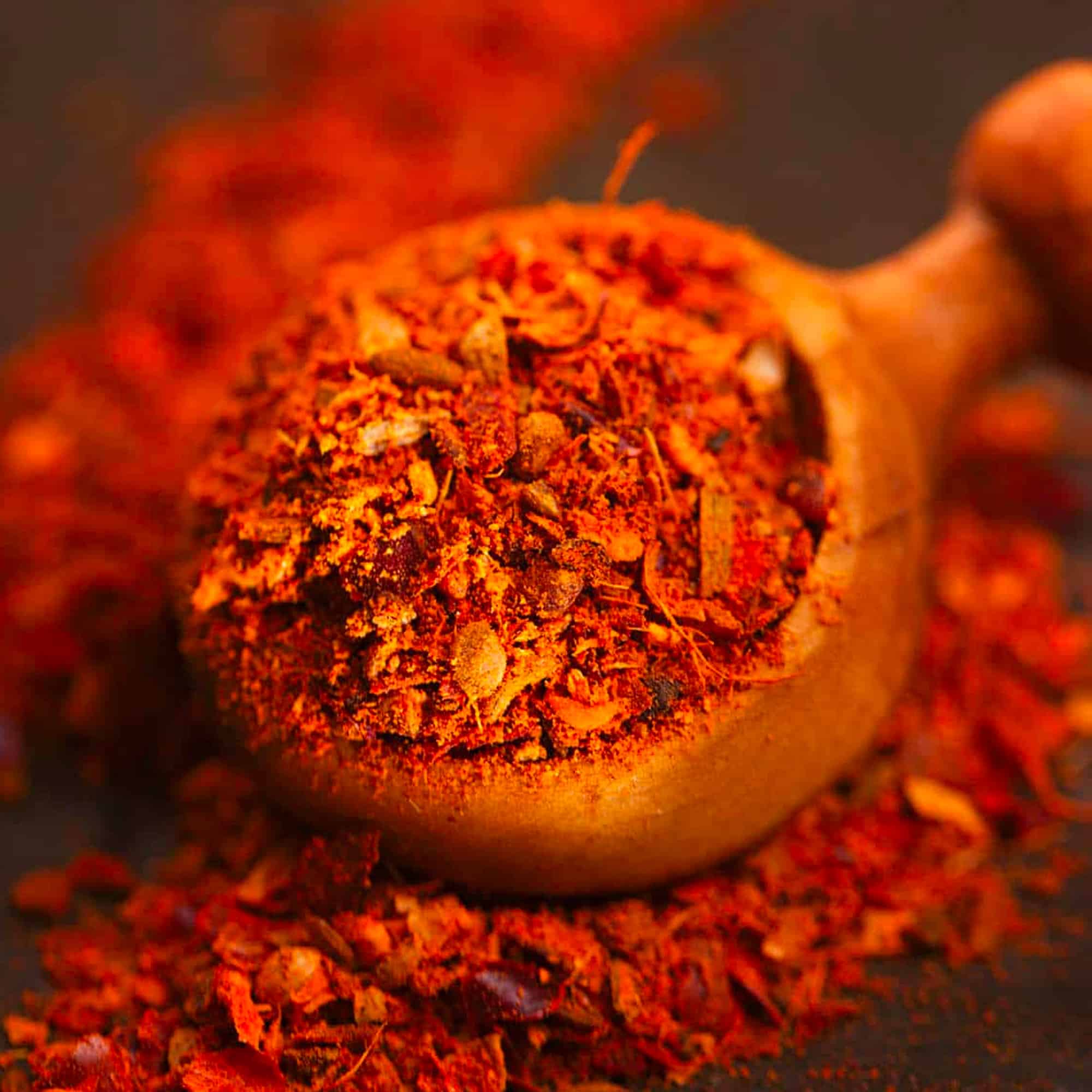 Ras el Hanout Substitutes
Garam Masala
Garam masala resembles the flavor of North African Ras el Hanout because it contains a mixture of cumin, cinnamon, coriander, and cloves, though you may need to add in some cayenne powder to spice it up.
Curry Powder
Curry powder is an acceptable substitute for Ras el Hanout, but the flavors can vary a lot, despite having mostly the same ingredients. Use curry powder if you are unable to make your own or find garam masala.
Recipe Tips & Notes
Can I Use Garam Masala Instead Of Ras el Hanout?
Garam Masala originates from India and Ras el Hanout is from North Africa, and they have many similarities. Ras el Hanout is a blend of dozens of premium spices, with the count nearing 80 spices in some cases, including flower petals and saffron. Garam masala is also a blend of many spices, sometimes up to 32 different spices, including cloves, cardamom, and cinnamon. They are very similar in composition, but because of the variability of each seasoning, one may not translate directly to the other.
So, the answer to the question is a cautious "yes" with the caveat that the flavor of one may not directly translate to the other, depending on the blend and the maker. Consider the flavor of the spice blend in how it will affect your particular recipe.
Even though Ras el Hanout is often made with so many spices, below is a simplified recipe for you to try to make it at home.
Is Baharat the same as Ras el Hanout?
Baharat is a different spice blend than Ras el Hanout. Baharat is a very hot spice and is usually used in Greek and Middle Eastern cuisines. There are three primary types of Baharat to consider:
Traditional - A mixture of paprika, saffron, cardamom, nutmeg, cumin, coriander, and allspice
Middle Eastern - A mixture of paprika, nutmeg, cardamom, and cumin
Turkish - All the spices mentioned above with a touch of mint
So, the bottom line is that Baharat can be a good substitute for Ras el Hanout, but you will have to be careful about the particular ingredients.
How long does Ras el Hanout last?
Most spices begin to lose their potency after about 3 months, so it is best to use them when fresh. However, they will last easily a year or longer. They are best kept in a cool, dry place.
Where Can I Buy Ras el Hanout?
You may be able to find the seasoning at a local specialty store, but your best bet is to find a good resource online, for example, Amazon.
Learn More about These Other Interesting Spice Blends
If you try this recipe, please let us know! Leave a comment, rate it and tag a photo #ChiliPepperMadness on Instagram so we can take a look. I always love to see all of your spicy inspirations. Thanks! -- Mike H.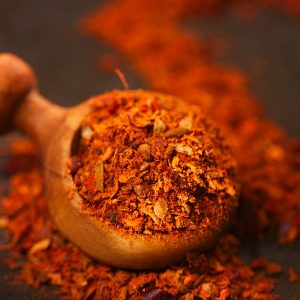 Print
Ras el Hanout Recipe
This simple Ras el Hanout recipe will let you make the popular Moroccan spice mix so you can get a taste of North African cuisine.
Save Recipe
Saved!
Ingredients
1

tablespoon

ground cumin

1

tablespoon

ground ginger

1

tablespoon

salt

1

tablespoon

ground black pepper

1

teaspoon

ground cinnamon

1

teaspoon

ground coriander seeds

1

teaspoon

ground allspice

1

teaspoon

ground cloves
Instructions
Stir all of the ingredients together in a small bowl until well combined. Store in sealed spice shaker or an airtight container. The flavor is best if used within a month, though it will last a long time. The flavors start to diminish after a month or so.
Nutrition Information
Calories:
5
kcal
Carbohydrates:
1
g
Protein:
1
g
Fat:
1
g
Saturated Fat:
1
g
Sodium:
437
mg
Potassium:
16
mg
Fiber:
1
g
Sugar:
1
g
Vitamin A:
5
IU
Calcium:
9
mg
Iron:
1
mg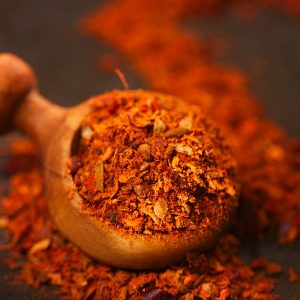 Did You Enjoy This Recipe?
I love hearing how you like it and how you made it your own. Leave a comment below and tag @ChiliPepperMadness on social media.
NOTE: This post was updated on 11/24/20 to include new information. It was originally published on 9/7/19.