A zingy hot sauce recipe made with fruity Aji Pineapple peppers, perfect on many dishes.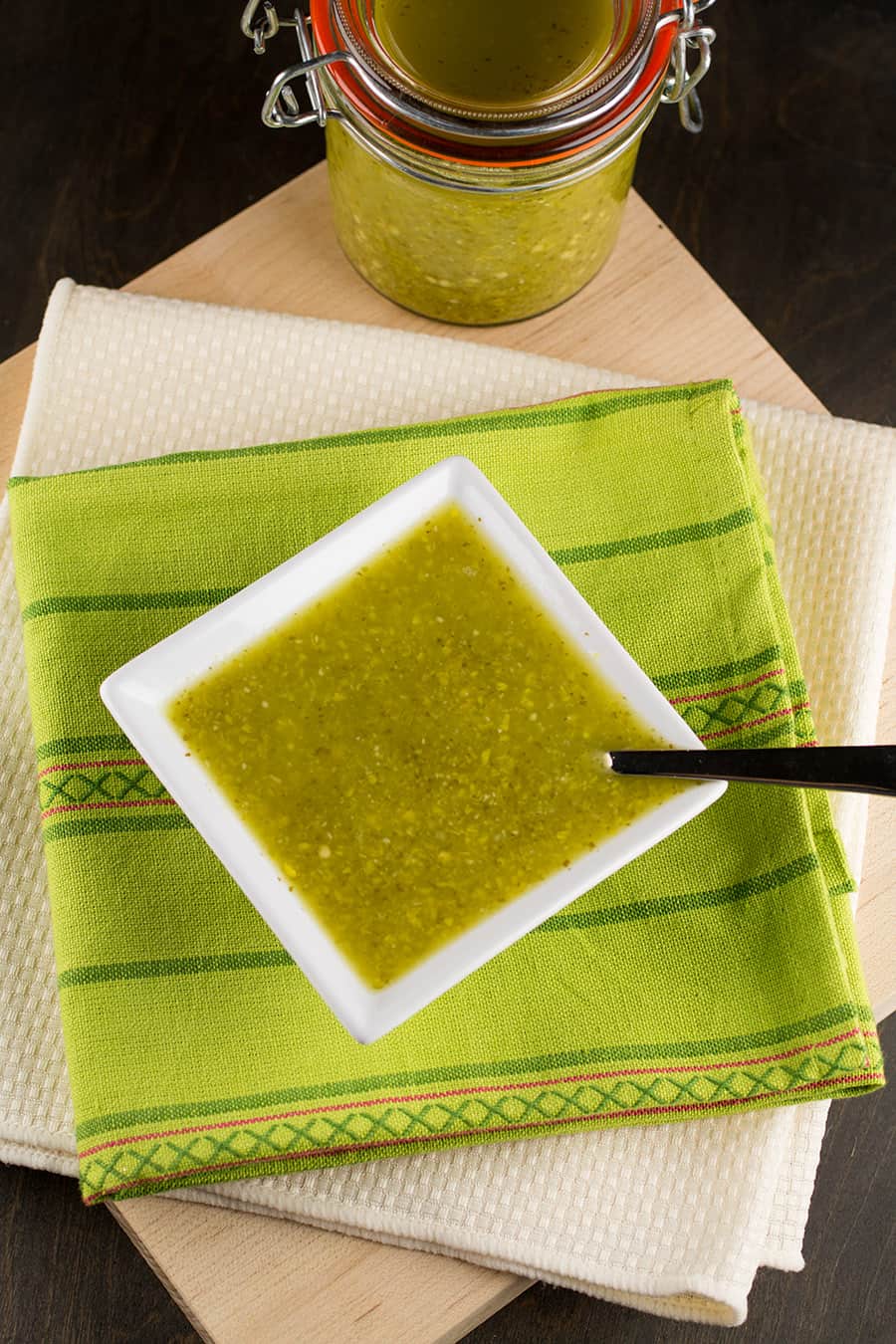 We have a new favorite for Patty - See Patty's Favorites. We planted a few varieties of Aji chili peppers this year, including the Aji Pineapple chili pepper, a wonderfully sweet and mildly spicy chili pepper that lends itself to many a dish.
The pepper is named because the fruits have a distinctive fruity pineapple flavor. The plants are exploding with peppers right now and one of the best ways to use up a large harvest of peppers so you can keep them through the year is to make hot sauces.
So here we are! So happy to have Aji Pineapples because they make for an outstanding hot sauce.
This is a small batch that yields only about 12 ounces or so, enough to fill a couple of small hot sauce bottles.
The hot recipe recipe calls for about 25 of these peppers, about 6 ounces by weight. They aren't too large, maybe the size of a typical cayenne pepper, though of course sizes and amounts needed will vary.
You'll just need to eyeball it. Or just make extra! With the ratios I've used, your resulting hot sauce will be sweet and tangy. I've cut the vinegar in half and replaced it with water for consistency, but if you're looking for a thicker sauce, reduce the amount of water or don't include it at all.
More vinegar will result in more tang. You can strain it if you'd like to reduce the pulp, but I like my sauces that way.
Patty's Perspective
Wow! These Aji Pineapple peppers really do taste like pineapple. I wish Mike had made a larger batch! I'm happy that our plants are producing a lot of peppers this year because I will be looking for more of this sauce in the future. Good on just about anything. Yep, a new favorite of mine.
Learn more about the Aji Pineapple Chili Pepper.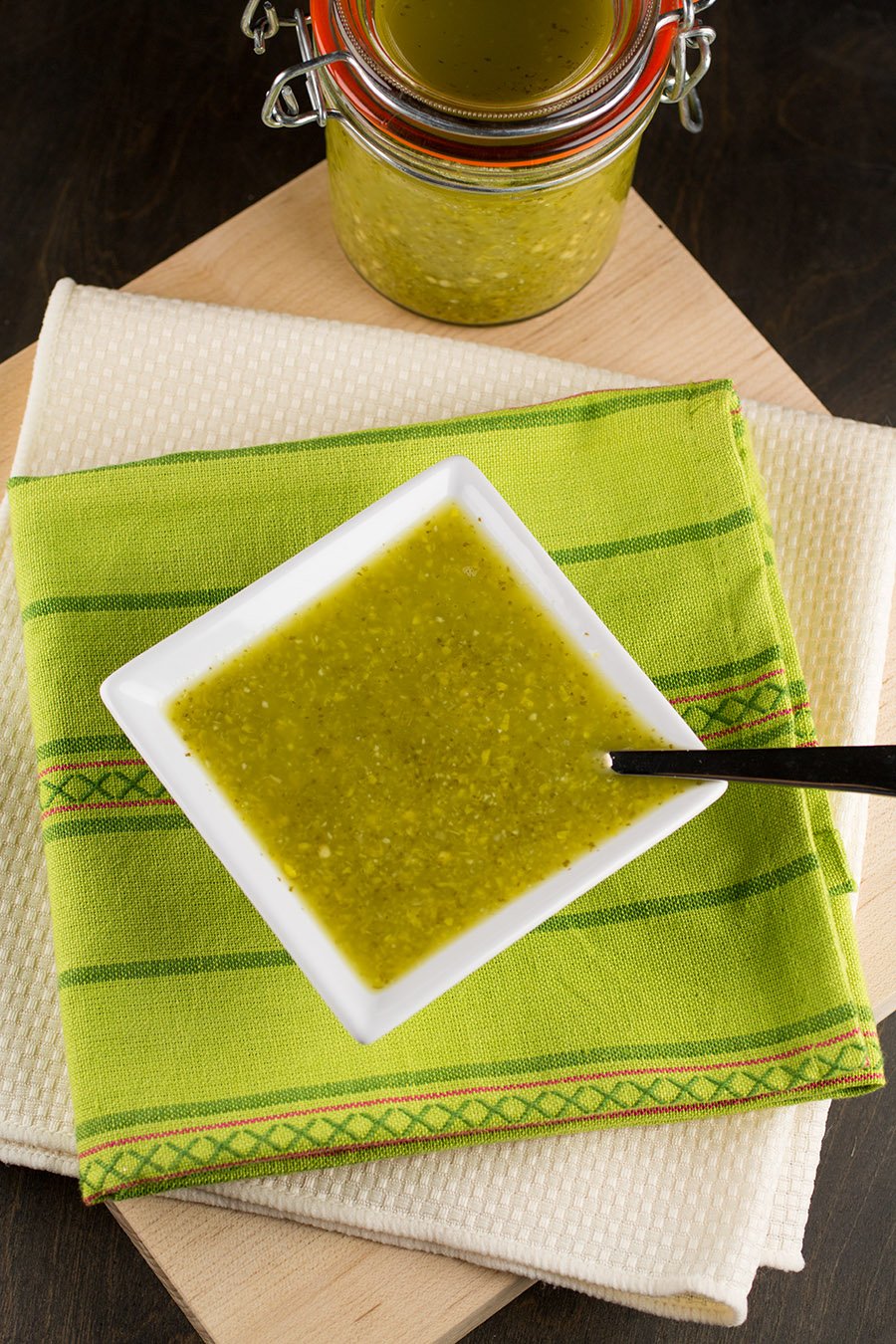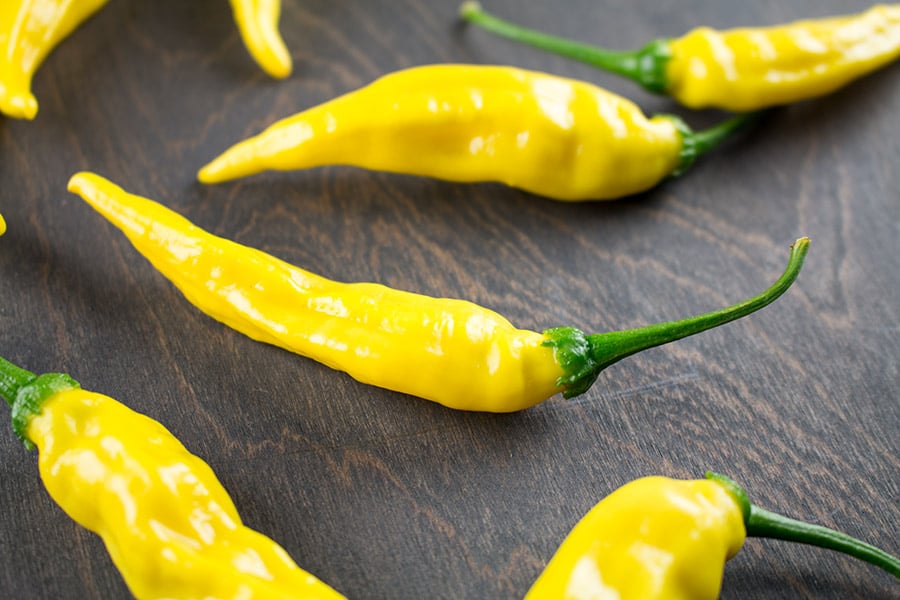 Frequently Asked Hot Sauce Questions
Here are answers to some of the most common questions I get on other sauces:
How long will this sauce keep?
It should keep a few months easily in the fridge, or even longer. It's all about the acidity. To be technical, target level ph for shelf stable foods is below 4.6 ph, but should probably be lower for home cooks, around 4.0 or so, to account for errors. If you're concerned, add more vinegar to lower the ph. Sauces made with fermented chili peppers will last even longer.
The best ph meters that I recommend are from Thermoworks. Get yourself a ph meter from Thermoworks today. I am a happy affiliate.
Where'd you get that sauce bottle?
I find them locally sometimes, but I also order through Amazon. Here is a link to some bottles I like (affiliate link, my friends!): Swing Top Glass Bottles, 8.5 Ounce - Set of 4
. If you like the smaller bottles that most hot sauce makers use, here's another link: Hot Sauce Bottles, 5 Oz - 24 Pack
.
Can I process this hot sauce for longer storage?
Absolutely. Just be sure to use proper canning/jarring safety procedures.
What should I do with hot sauce?
Aside from drizzling it over anything you please, here's a post I did about How to Cook with Hot Sauce. As if you need even MORE reasons to eat hot sauce. LOL. I hope you find it helpful!
Check out more Hot Sauce Recipes or learn more about How to Make Hot Sauce.
Check Out Some of These Other Popular Hot Sauce Recipes
Got any questions? Ask away! I'm happy to help. If you enjoy this recipe, I hope you'll leave a comment with some STARS. Also, please share it on social media. Don't forget to tag us at #ChiliPepperMadness. I'll be sure to share! Thanks! — Mike H.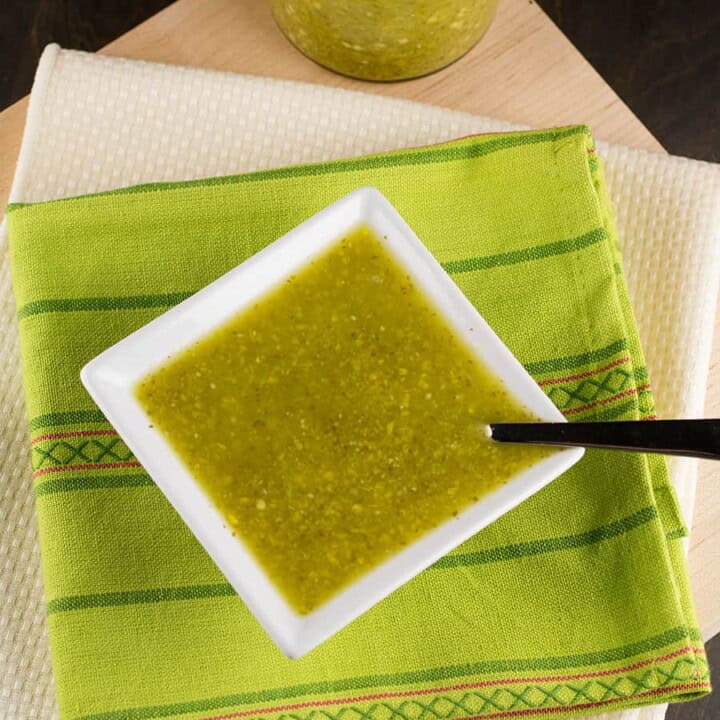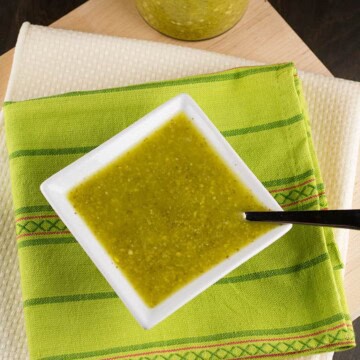 Print
Aji Pineapple Hot Sauce - Recipe
A zingy hot sauce recipe made with fruity Aji Pineapple peppers, perfect on many dishes.
Save Recipe
Saved!
Ingredients
6

ounces

Aji Pineapple chili peppers

about 25 peppers, stemmed and chopped

2

cloves

garlic

2

tablespoons

chopped cilantro

½

cup

white vinegar

½

cup

water

Juice from 1 lime

½

teaspoon

salt
Instructions
Add all ingredients to a food processor and process until smooth.

Set into a saucepan and bring to a boil. Reduce heat and simmer about 10 minutes.

Cool and pour into sterilized serving jars.
Nutrition Information
Calories:
1
kcal
Sodium:
23
mg
Potassium:
10
mg
Vitamin A:
35
IU
Vitamin C:
1.6
mg
Calcium:
1
mg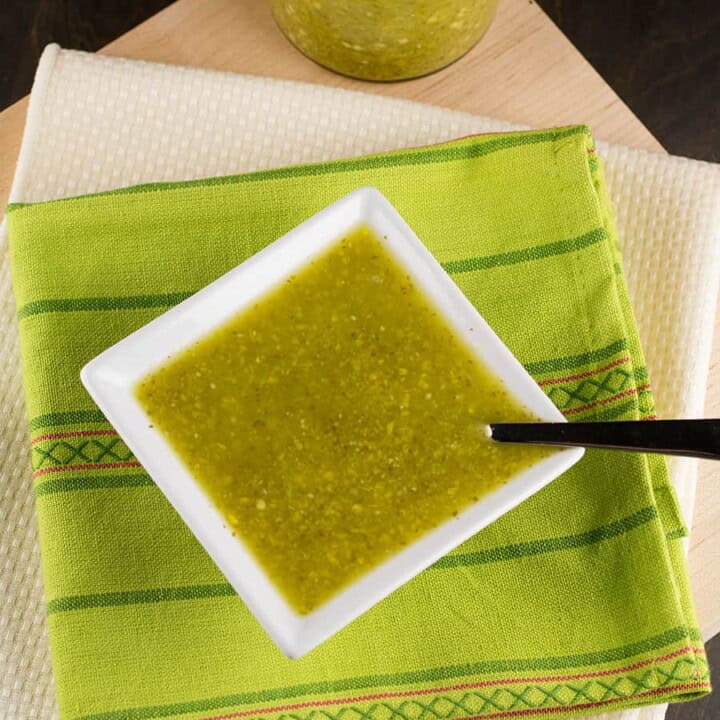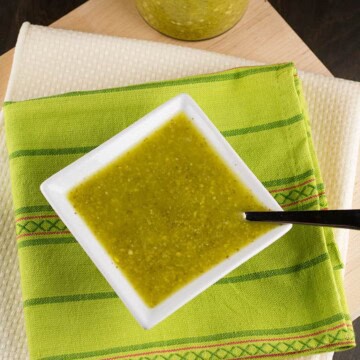 Did You Enjoy This Recipe?
I love hearing how you like it and how you made it your own. Leave a comment below and tag @ChiliPepperMadness on social media.