SCOVILLE HEAT UNITS: 20,000 SHU
Capsicum baccatum
The Aji Pineapple is a gorgeous yellow baccatum pepper with elongated fruits that average from 2-3 inches long. They begin green and ripen to the vibrant yellow that you see in the photos. Similar to other Aji peppers, which are typically bright and fruity, the Aji Pineapple runs around 20,000 Scoville Heat Units, so it is moderately hot.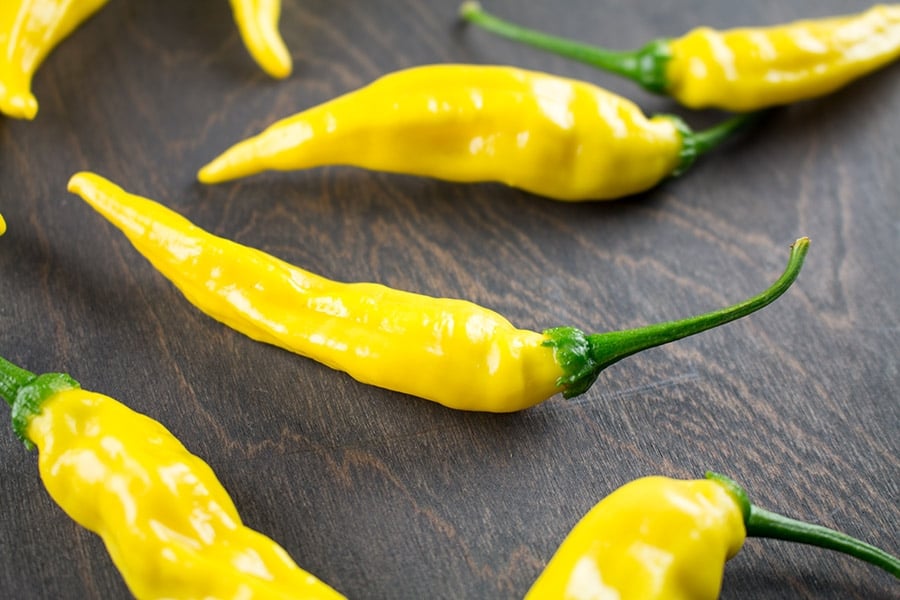 I'm told this is a rare chili pepper, though that is a shame. It is a delicious pepper and works in many a dish. The plants are easy to grow and are very productive, at least from my personal experience.
They are so named because, true to form, they have a distinct pineapple taste. Very fruity. Perfect for a hot sauce.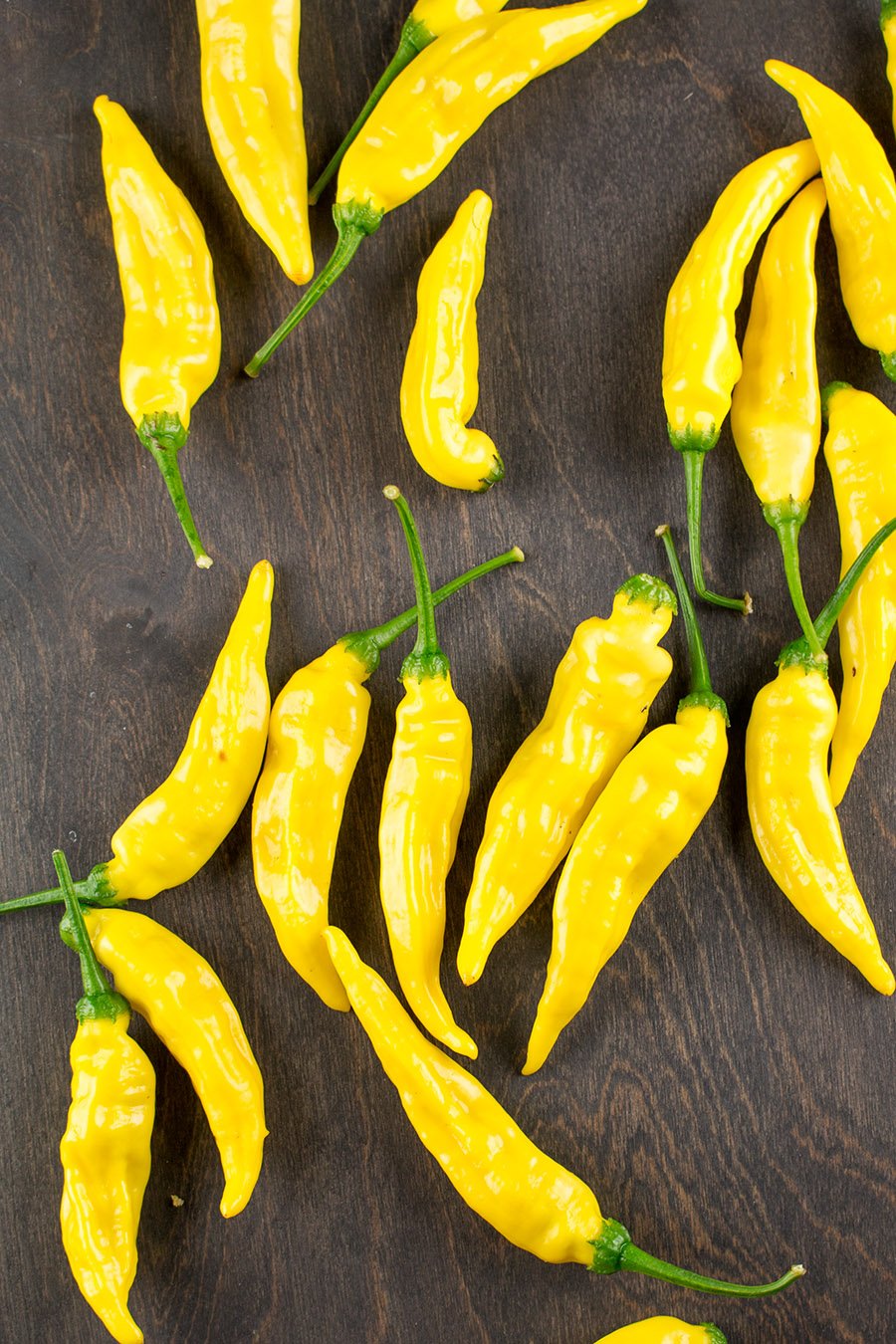 My Personal Experience
I grew these plants in our garden and they were extremely productive. I had loads of the peppers and froze many for cooking throughout the year. They make for outstanding sauces, hot sauces, as well as chili powders by dehydrating them.
Highly recommended.
Learn more about aji chili peppers.
Other Varieties Aji Chili Peppers
There are many different strains of Peruvian aji peppers, but here are links to some of the most popular:
Aji Pepper Recipes
Here are a number of recipes I have created that celebrate the heat and flavor of aji chili peppers.