Aji Limo chili peppers are a type of chili pepper that is commonly used in Peruvian cuisine. Learn more about them.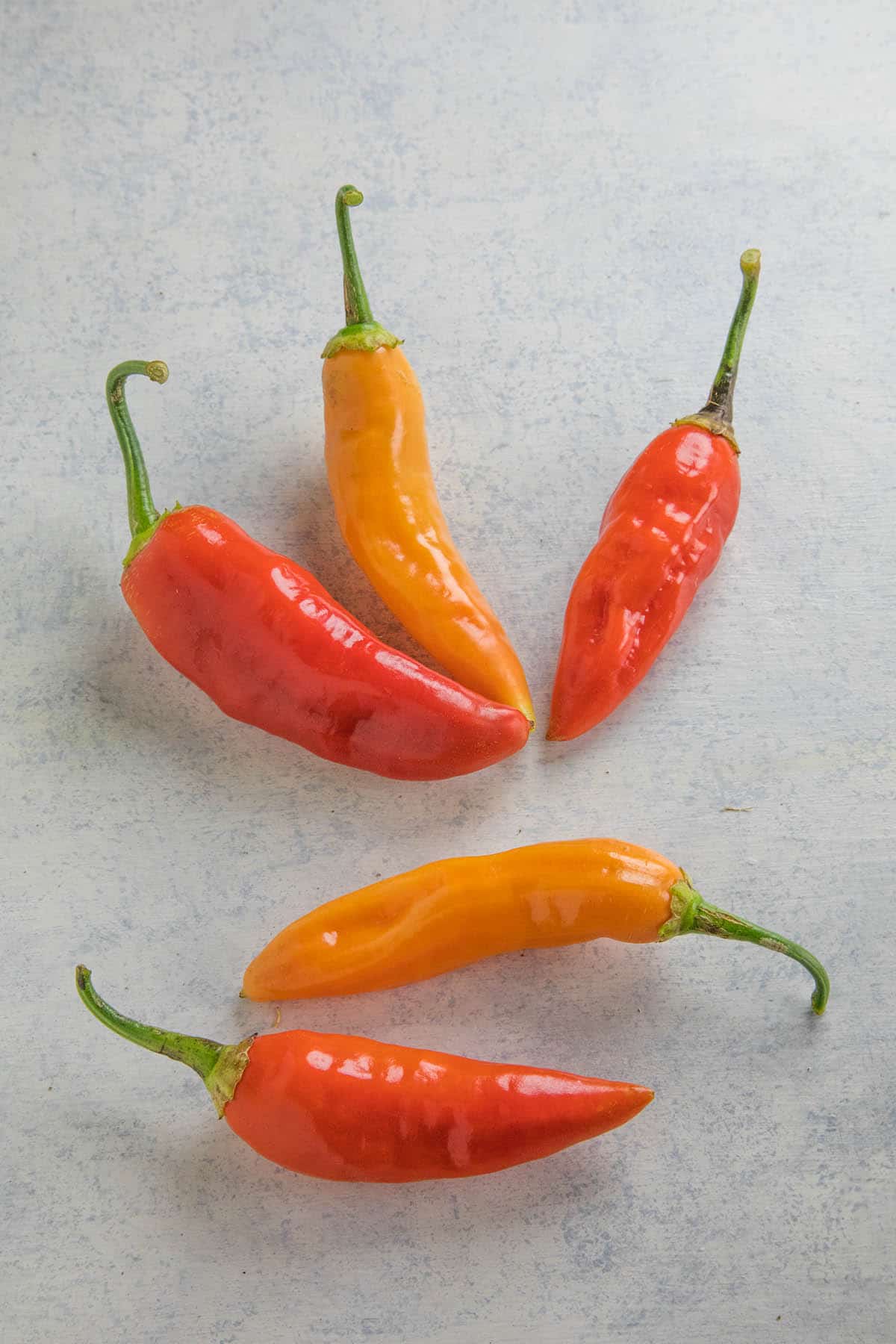 SCOVILLE HEAT UNITS: 30,000-50,000 SHU
The Limo chile (or Ají Limo) is a spicy chili pepper from Peru. Ají is the term for chile pepper in South America. It grows to about 2-3 inches, and may be red, yellow, orange, or even purple or white, providing great color for your dishes.
They are commonly used in ceviche, and other Peruvian cooking, and they're also great for salsas, chili and other fish dishes. The Limo has a citrus-spice flavor when cooked.
Aji Limo Heat Level
They are considered to be a medium to hot pepper, with a Scoville rating of around 50,000 to 100,000 Scoville heat units (SHU). This makes them hotter than jalapeno peppers but not as hot as habanero peppers.
Aji Limo Pepper Appearance
Aji Limo peppers are long and thin, typically measuring around 3 inches in length and 1/2 inch in width. They have a glossy, waxy exterior that can range in color from green to yellow to orange, and sometimes red when fully ripe. They have a distinct, fruity aroma and a complex flavor that is described as being both sweet and spicy.
Cooking with Aji Limo Peppers
These peppers are often used to make traditional Peruvian dishes such as ceviche, tiraditos, and lomo saltado. They can also be used in stews, soups and sauces, marinades, and to make aji, a traditional Peruvian hot sauce. They can also be used to add heat and flavor to sandwiches, tacos, and other dishes.
Aji Limo peppers are not as widely available as other types of chili peppers and may be harder to find in some areas. They can be found at farmers markets or specialty food stores. They can also be grown in a home garden, as long as the climate conditions are suitable.
Learn more about aji chili peppers.
Other Varieties Aji Chili Peppers
There are many different strains of Peruvian aji peppers, but here are links to some of the most popular:
Aji Pepper Recipes
Here are a number of recipes I have created that celebrate the heat and flavor of aji chili peppers.