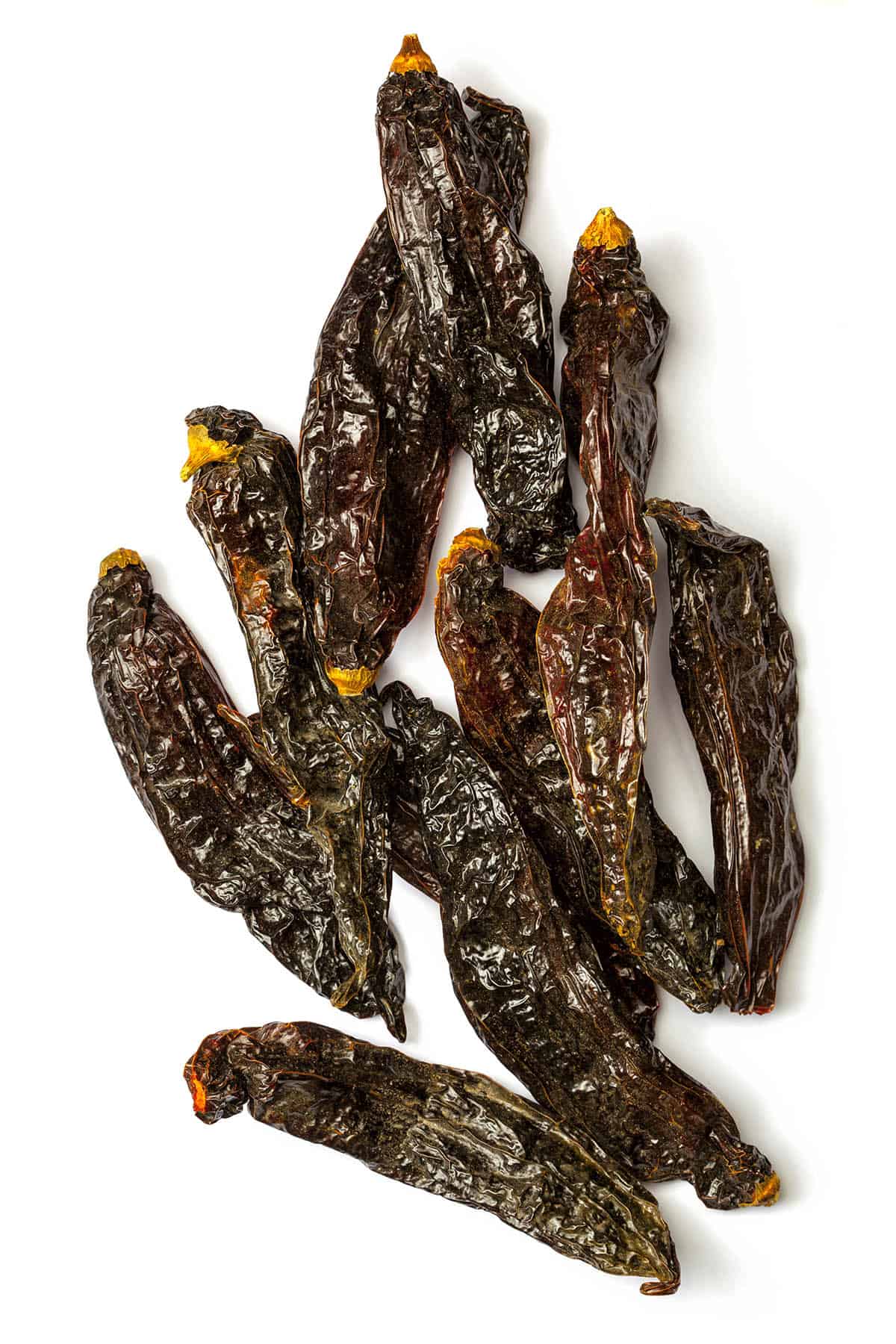 Scoville Heat Units: 500 SHU
The Panca chili (or Ají Panca as it's known in South America), is a deep red to burgundy pepper, measuring 3-5 inches. It is the second most common pepper in Peru, and is grown near the coast. Similar in shape to the Ají Amarillo.
Aji Panca Pepper Flavor Profile
The Aji Panca pepper has a sweet, berry-like flavor, with subtle smokiness and a hint of heat. The flavor is similar to the aji amarillo, though less spicy and slightly sweet.
Cooking with Aji Panca Chilies
The Ají Panca can be made into a paste or dried and minced to be used as a condiment. Aji panca paste is a very popular ingredient in Peruvian cuisine for adding flavors to dishes, or for making aji panca sauce.
They can be found for sale on the internet in either form. Used in Peruvian cooking, the Panca is great for stews, sauces and fish dishes.
Learn more about aji chili peppers.
Other Varieties Aji Chili Peppers
There are many different strains of Peruvian aji peppers, but here are links to some of the most popular:
Aji Pepper Recipes
Here are a number of recipes I have created that celebrate the heat and flavor of aji chili peppers.