The Anaheim pepper is a versatile chili pepper named for the city that made it popular, Anaheim, California. It is mild in flavor and heat, measuring 500-2,500 Scoville Heat Units.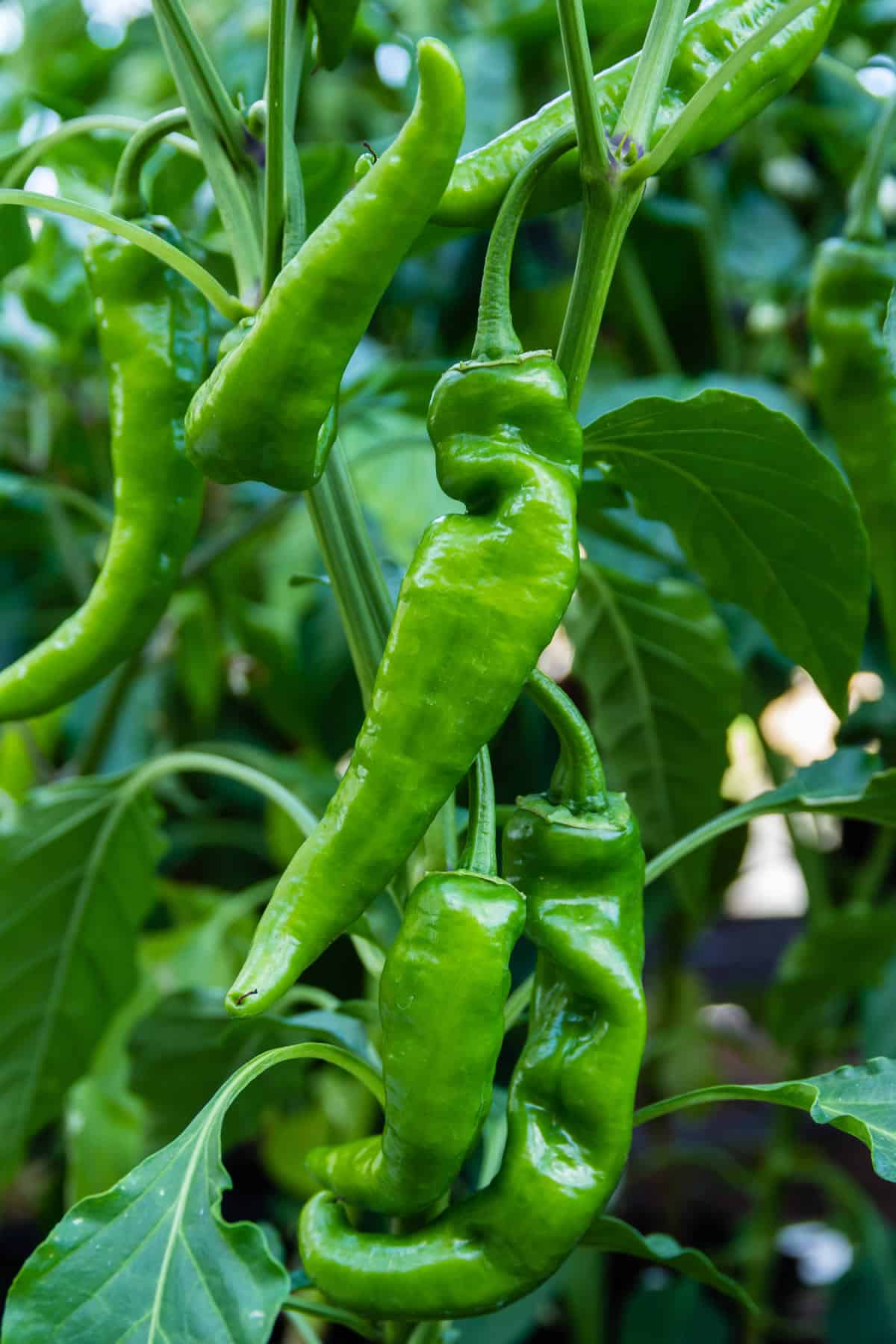 Scoville Heat Units: 500-2,500 SHU
Capsicum Annuum
The Anaheim pepper is a mild, medium-sized chili pepper that grows to 6-10 inches in length. It is often used for cooking and recipes when green, though it can be used when red.
The basic variety ripens to a dark green/reddish color, but other strains ripen to full red. They are one of the most common chili peppers in the United States and are used in many foods and recipes. Red varieties can be strung together and dried to make ristras.
Maturity: 75-80 Days
How Hot are Anaheim Peppers?
Anaheim peppers range from 500 to 2,500 Scoville Heat Units on the Scoville Scale. This makes them fairly mild on the low end, though at 2,500 SHU, that places them at close to mild jalapeno pepper pepper heat. Compared the Anaheim to the common jalapeno pepper, which ranges from 2,500 to 8,000 SHU, the Anaheim is certainly milder, though can have a bit of a kick.
The Name and Origin of the Anaheim Pepper
The Anaheim chili pepper is named for the California city of Anaheim. The peppers originated in New Mexico, where they are still grown in different versions. However, they were brought to the city of Anaheim in southern California in 1894 and grown commercially by Emilio Ortega, and remain highly popular today. The Anaheim is a mild variety of the cultivar New Mexico No. 9.
You may well know the Ortega Brand of Mexican Food Products.
In New Mexico, Anaheim peppers are referred as "New Mexico Chilies", or often as the more well known "Hatch Chili Pepper", when grown in New Mexico Hatch region.
Other Varieties of the Anaheim
Anaheim peppers are often referred to as California peppers, New Mexico peppers, or Magdalena. When picked and dried when green, the peppers are called "seco del norte", "chile de la tierra", or "verde del norte".
When picked and dried red, they are called California red or "chili colorado", which is also the name for a famous pot of chili.
When grown in the Hatch region of New Mexico, you'll see them called Hatch chiles.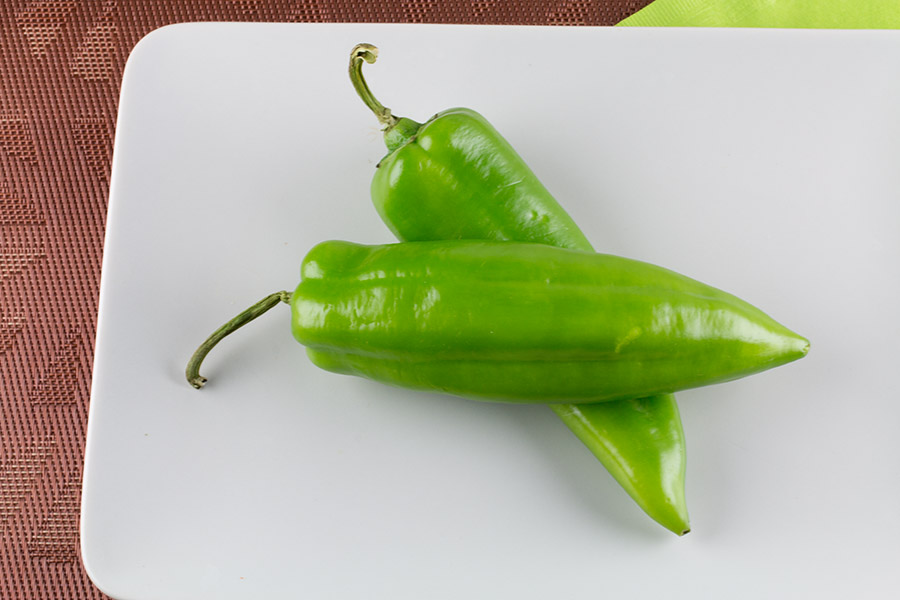 Cooking with Anaheim Peppers
Anaheim peppers are incredibly versatile and can be used in a wide variety of recipes. They ideal for roasting and canning because of their thicker flesh and overall size, as well as stuffing for the same reason. When you roast Anaheim peppers and stuff them with with cheese, then fry them, they are very much like the classic chiles rellenos recipe, which is hugely popular dish.
You can use them in any dish you'd make using bell peppers, though of course expect a small bit of heat, which is often welcomed. They can become part of your mire poix, or your Cajun Holy Trinity, for building flavor into meals like soups and stews or even for making sauces.
Anaheims are wonderful for consuming fresh, popular for making fresh salsa. You'll often be cooking with Anaheim peppers if you cook with canned green chile. They are usually sold fresh, but also often canned.
Preserving Your Anaheim Peppers
If you grow Anaheim peppers in your garden, or find a large collection of them at your local grocery store, you can easily preserve them by canning them, freezing them, drying them or making sauces from them.
See how to freeze Anaheim peppers.
Anaheim Pepper Substitute
The best substitutes for Anaheim peppers are bell peppers, poblano peppers or cubanelle peppers, depending on your recipe. You can swap them for bell peppers or cubanelles for general cooking, for example when cooking them down with onions and garlic. For stuffing, look to the poblano pepper as a flavorful alternative.
My Personal Experience
I have grown Anaheim peppers in my garden and love them. They are quite easy to grow, though be sure to give them some room in the garden, as overcrowding them can limit their production. The plants are pretty prolific, yielding quite a number of pods.
They are very easy to cook with. I love to stuff them, but I also use them in place of bell peppers. I also like to freeze them in baggies to use them all winter long for general recipes and cooking.
Looking for Anaheim pepper recipes or other ideas for cooking with them?
Check Out Some of My Anaheim Pepper Recipes
If you have any questions, feel free to contact me anytime. I'm happy to help.