Scoville Heat Units: 1,000 – 2,000 SHU
Capsicum Annuum
The Tiburon Hybrid chili pepper is a type of poblano pepper that offers very large pepper harvests and extra large peppers.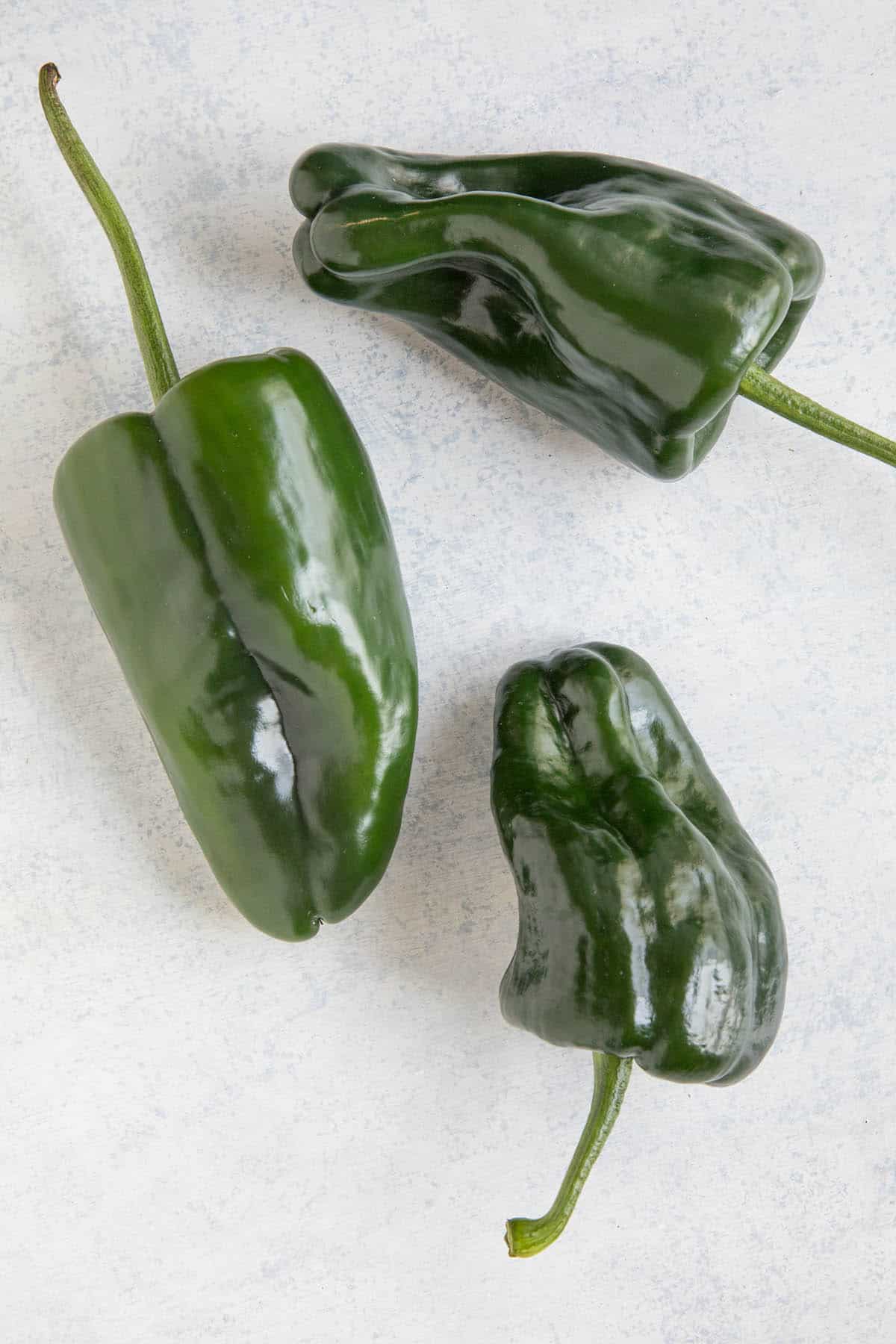 It is fairly low on the Scoville Heat Unit Scale, measuring in at between 1,000 - 2,000 SHU. The pods range from 5-7 inches long by 2.5-3.5 inches wide. The pepper walls are medium-thick, and the 3-lobed pods mature from a dark green to red. The peppers are shaped more like pendants.
The Tiburon Hybrid Poblano pepper is a mid season plant, offering pods in 70-80 days.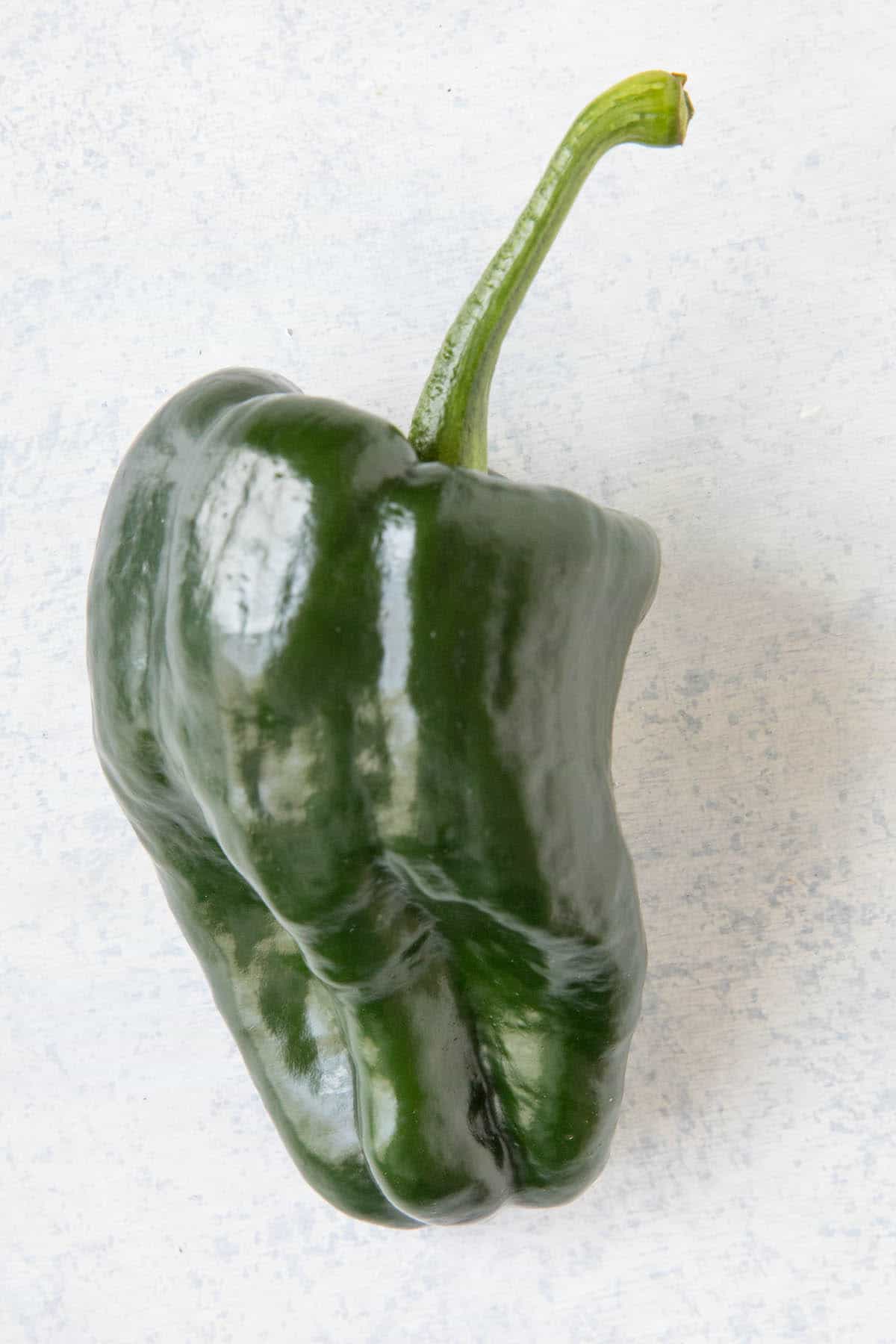 Cooking with Tiburon Hybrid / Poblano Peppers
The Tiburon Hybrid, along with the poblano pepper, is an ideal stuffing pepper. I personally love to roast them and use them right away or freeze them roasted for using anytime I want them.
You can also dry them or smoke and dry them, then grind them into ancho powder.
Try These Stuffed Poblano Pepper Recipes
Looking for more ideas? Stuffed Pepper Recipes.
Further Information