Here is a list of paprika substitutes if you've found that you've run out in the middle of a recipe. Fear not, as there are several options to help you.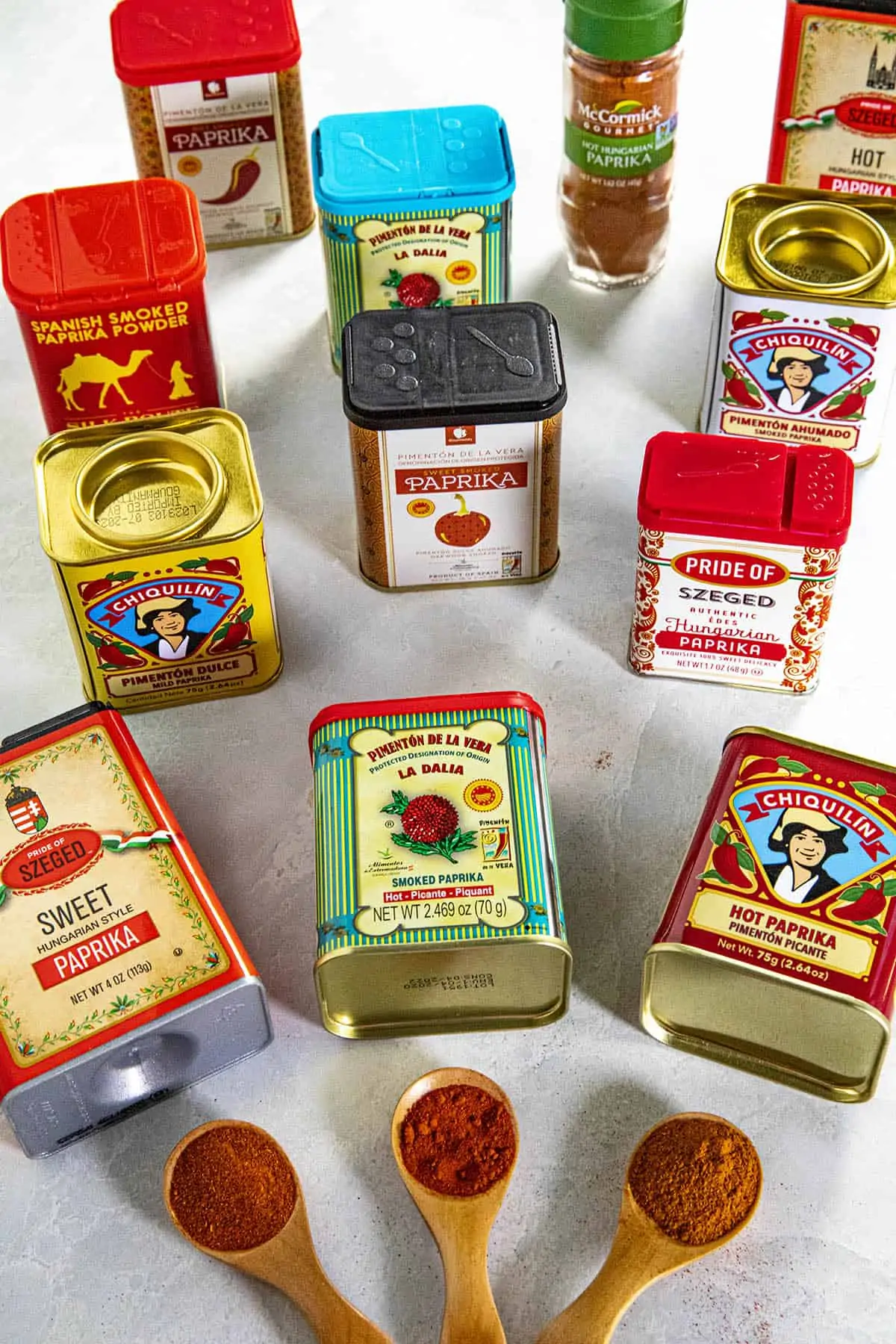 No one likes bland food, do they? Maybe when you're feeling ill and need something light to eat, but on a regular basis, I say no way. To give your food just the right aroma and flavor, paprika is a great ingredient to keep in your spice cabinet. If you haven't got it already, we suggest you get it now because it is an integral part of cooking that will most definitely serve a lip-smacking food experience every time.
Paprika comes from grinding dry pods of bell pepper or other chili peppers. It adds a rich color to your meal and enhances the overall appearance of your dish.
But, what if you run out of this amazing spice? Here are a few suggestions to help you.
Best Paprika Substitutes
Cayenne Pepper. Cayenne is a good substitute for both color, though it is quite a bit hotter than your typical mild paprika. However, if your recipe calls for hot paprika, cayenne will work in a pinch.
Chili Powder. Chili powder is more of a blend of ingredients and is usually hotter, but it can be used if you run out of paprika.
Chili Flakes. Typical chili flakes, like the type you find in pizza places, can be used for heat, flavor and color, though you will notice a texture difference.
Other Chili Powders. There are different types of chili powders that may work as well, though they are not quite as common, such as ancho powder, guajillo powder, chile de arbol powder, or Aleppo powder.
Can you substitute cayenne pepper for paprika?
As you know, paprika comes in different heat levels, so it doesn't compare directly cayenne powder. Cayenne pepper has a limited range of varying orange-red color, whereas paprika has a lot of variety because of the varying types of peppers used to make it. If you are out of paprika, however, cayenne pepper can work in pinch. Note that cayenne pepper has a good level of heat, so if take that into consideration for your recipe.
Is paprika the same as chili powder?
Although paprika and chili powder sound the same and both typically have that vibrant red color, you may find them to differ in taste. Paprika comes in a lot of varieties depending upon the scale of hotness. Generic paprika differs from chili powder in terms of ingredients.
Chili powder is usually used as a seasoning spice made with a combination of chili pepper base and made up cumin and garlic powder. Paprika, on the other hand, is purely made of chilies or a mixture of chilies and have a sweetness to it. Taste-wise, chili powder is usually hotter than paprika.
You can substitute the two but know that adding paprika in place of chili powder will give you less spicy and somewhat sweet taste to your dish.
How do Paprika and Hungarian Paprika differ?
When you start cooking for the first time, you can easily mix up paprika and Hungarian paprika. Paprika comes in numerous types ranging from slightly sweet to blazing heat. Generic paprika is made from sweet pepper pods and is mostly a sweet or mildly warm spice.
Hungarian paprika is a different story altogether. It is hot paprika that is mostly used in seasoning Hungarian dishes, though it's found its way into so many other cuisines. It adds a delicious aroma and deep color to the dish. Hungarian paprika comes in different varieties as well, and each has their exclusive flavor and appearance. Edesnemes is one of its most exported brands of paprika.
Got any questions? Contact me anytime. I'm happy to help.
Related Questions and Content