If you've found yourself out of Sriracha and need to find an alternative ingredient, here is a list of Sriracha substitutes you can use in its place.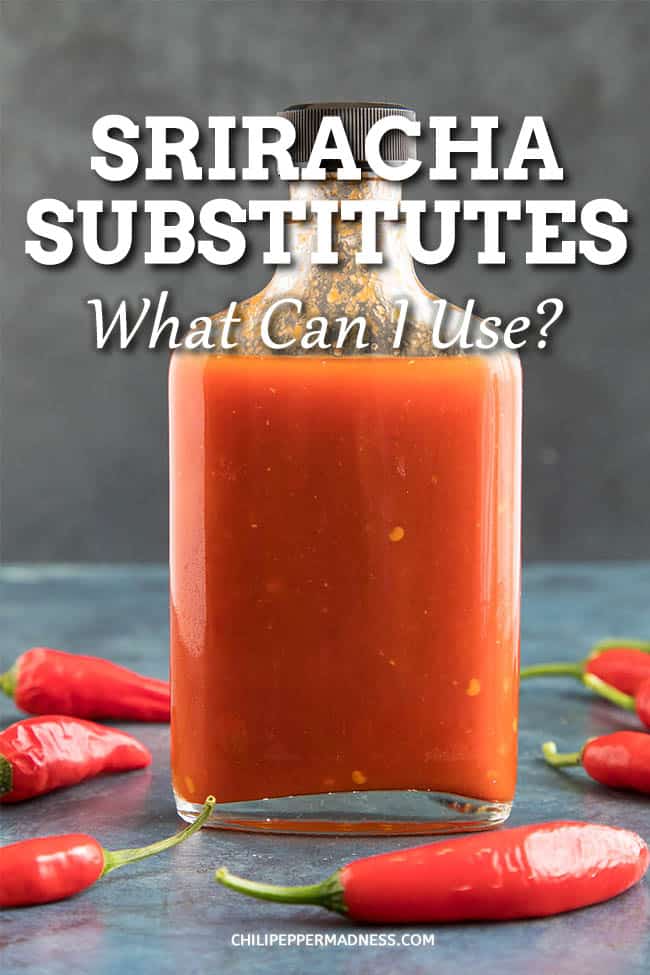 Sriracha is one of the most famous hot sauces around the globe, used in many spicy and scrumptious dishes. As a spicy food lover, you expect to have it always nearby. But, what to do when you run out of this infamous sauce and just can't run to the store? Oh no! All there's left to do is find something else in your kitchen to take it's place.
What to do then? Which substitute would work best?
If all these questions are hammering your mind, you've come to the right place. Here we discuss some of the best substitutes you can use in case you run out of sriracha sauce or just want to try out a slightly different style of cooking.
What are Some Good Alternatives to Sriracha?
Sriracha is a multi-purpose sauce. It can be used in a variety of cuisines, from pasta, seafood and more. But when you've run out of this magical hot elixir, go for sambal oelek. Sambal oelek is hands down the best substitute for the thick sriracha sauce packed with heat. It is wildly popular in major grocery stores and it packs a similar punch in the heat department. It is made of much simpler ingredients than sriracha itself. It just has one drawback - you have to add garlic powder to it to get close to the same taste.
Other than sambal oelek, you can go for chili paste, crushed chili flakes or even cayenne pepper to replace sriracha. Although these substitutes may not be hot enough, neither do they have the same thick consistency as Sriracha, yet will serve the same basic purpose.
Can I Substitute Sweet Chili Sauce for Sriracha?
Sriracha and sweet chili sauce are two different things. Where sriracha packs an element of heat, sweet chili sauce is dominated with a sweet garlic taste. Apart from being a lot less chili, the flavor profile is almost the same, but keep in mind that sriracha sauce is different from tabasco or any other hot sauce. It is much thicker with a strong hint of garlic and sugar, particularly the Huy Fong variety that is most popular.
Which is Spicier, Sriracha or Sambal?
Although sriracha currently has no parallel in the culinary world, it's spicy cousin sambal oelek is slowly giving it a run for its money. These two chili-based sauces have a lot in common, from chili, salt, vinegar and water, so much is the same. The difference comes down to the garlic and sugar used in sriracha sauce and of course in the cooking methodology.
The extra ingredients used in sriracha dilutes the sauce which makes it slightly less spicy than the chili-based sambal oelek. Sriracha tends to be sweeter with a hint of garlic whereas, all you can taste in sambal oelek is the rich chili and vinegar flavor.
Is Sriracha a Sauce or a Condiment?
Because of its strong flavor, sriracha should be used as a condiment. A dash of sauce here and there will surely make a difference and give your dish the exotic touch that it needs. When used as a sauce, it will dominate a dish like in sriracha flavored mayonnaise. It has been widely used as a condiment in a variety of Thai, Vietnamese and Chinese restaurants.
Try my homemade sriracha sauce recipe, which is different from most Americanized varieties, including the sweeter Huy Fong rooster sauce. Mine is more like the original from Thailand.
Explore More Relevant Information