What's a good substitute for hot sauce? If you've run out of hot sauce or simply need an alternative, here is a list of hot sauce substitutes you can refer to.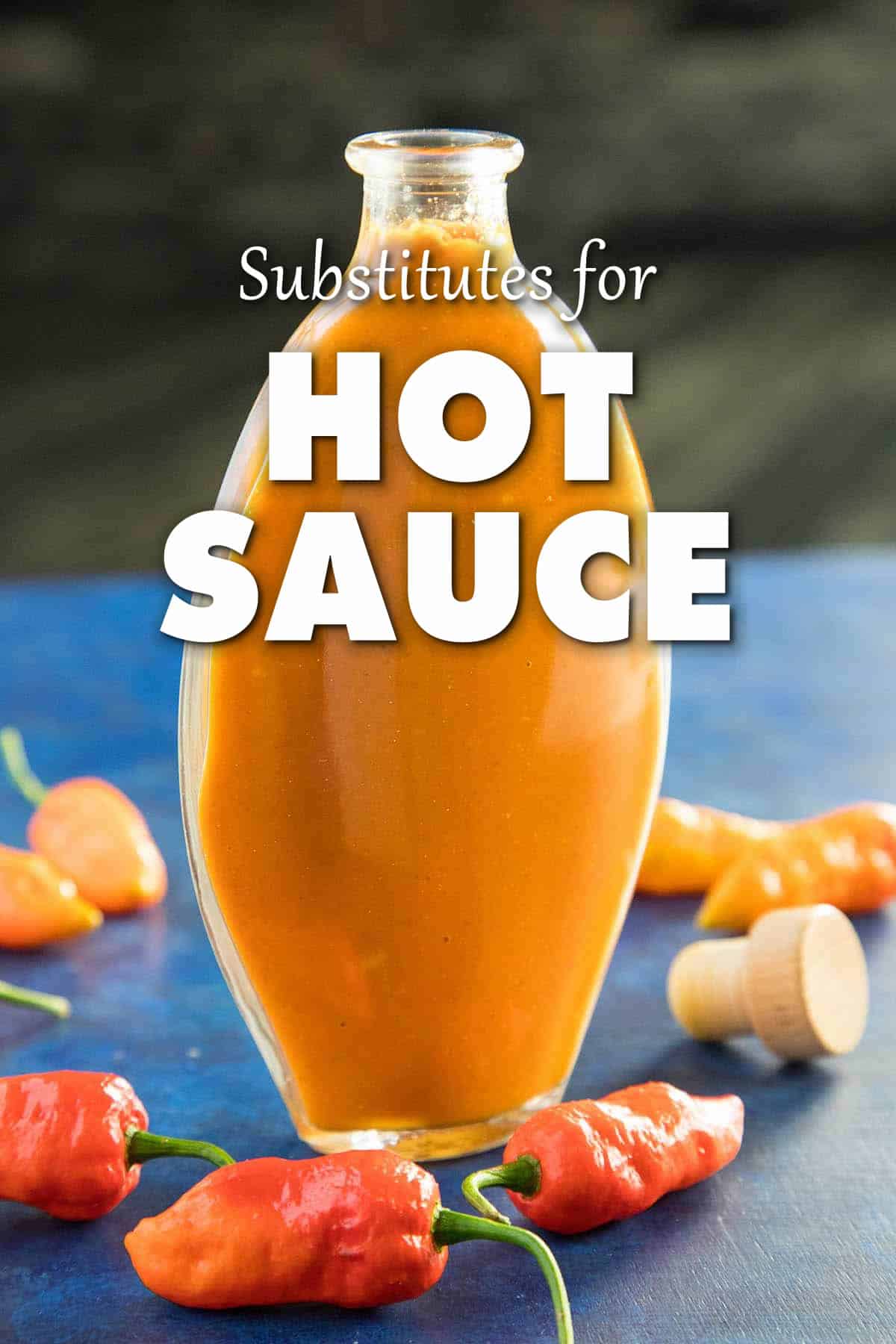 Has this ever happened to you? You're in the middle of a recipe that calls for hot sauce. You turn to grab your favorite bottle and - GASP! - you've run out of hot sauce.
Another scenario. You've arrived at your lunch spot, expecting to douse that wonderful sandwich with the bottle of hot sauce you keep in your purse and - GASP! - you forget it at home!
The horror. As a hot sauce lover, I can relate. I've been there. It can be saddening and quite depressing to realize you have no hot sauce. In this case, we can only look to alternatives.
This can present an issue because, as hot sauce lovers know, no pepper sauce is the exact same as the next. Hot sauces are filled with nuance and character, specifically created by each artisan to achieve a specific flavor profile. Plus, there are so many different types of sauces out there.
Some are more vinegar based, some are milder, some are designed to set fire to your tongue. There's a big difference between a tomato-based sauce and a fruit-based sauce. Because of this, there will be no perfect substitution, but at least we can try.
Here are some of my suggestions to use if you've found you've run dry.
List of Hot Sauce Substitutes
Some of these suggestions are for cooking and some are for enhancing an already finished meal. Hopefully it helps satisfy that spicy craving.
Check out my Homemade Hot Sauce Recipes section of the site, as well as my post on How to Make Hot Sauce.
EXPLORE MORE RELEVANT INFORMATION
Got any other suggestions? Drop me a line. I'm happy to add new ideas to the list! What's your favorite hot sauce substitute?
-- Mike H.