Gochugaru is a coarsely ground Korean chili powder similar to crushed red pepper flakes in texture, traditionally made from sun-dried peppers without the seeds.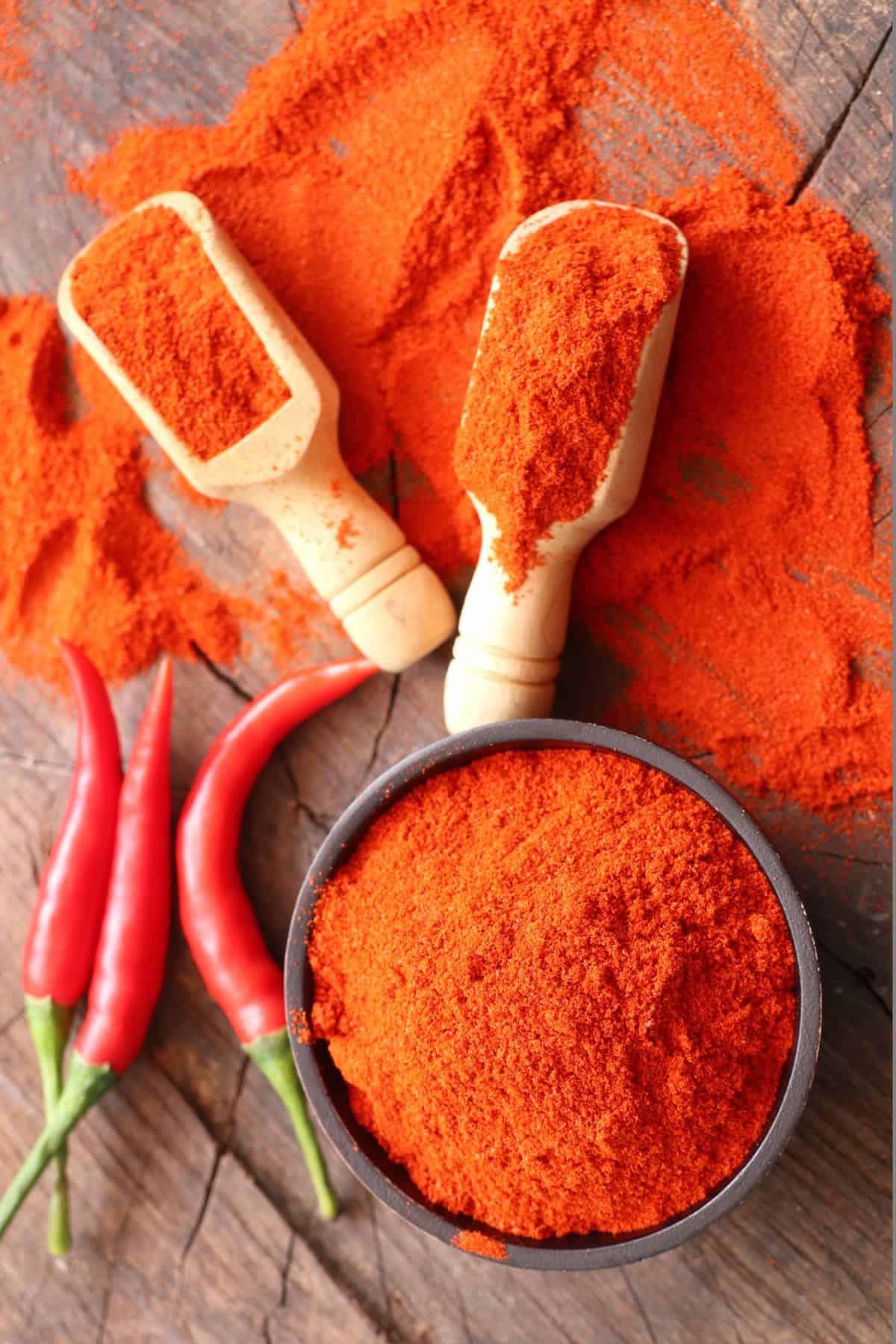 Gochugaru - All About It
Gochugaru is an essential ingredient to Korean cooks everywhere for fiery flavor, a textured chili powder ranging from mild to hot, with a range of flavors depending on the peppers and preparation method.
If offers a wonderful level of heat and spicy with touches of sweet and it is an important element in your arsenal for making authentic Korean cuisine.
Learn more about it below.
What is Gochugaru?
Gochugaru is a coarsely ground Korean chili powder similar to crushed red pepper flakes in texture, traditionally made from sun-dried peppers without the seeds.
Common names also include Korean chili flakes, Korean hot pepper flakes, and Korean chili powder. In the Korean regions, it is a must-have spice in the kitchen as it is an essential element for making gochujang, soups and stews, Kimchi, the famous cucumber salad, and other spicy food.
The chili flakes might look like other flakes and powders on the market but the texture and taste are very different.
It is noticeably vibrant red in color, and is essential to Korean food and cooking and used in many Korean recipes. It's an essential Korean spice for Korean cooking.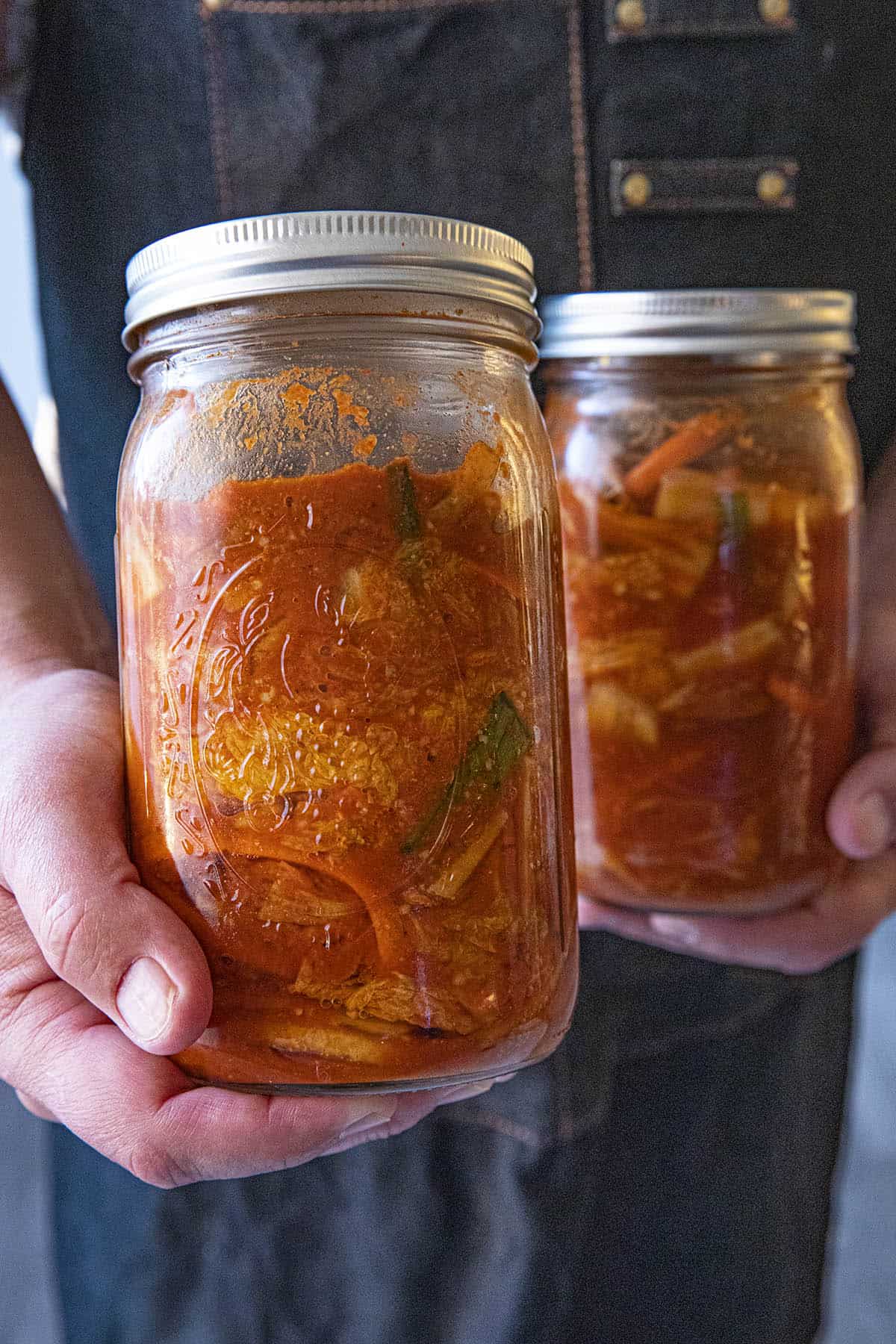 How Spicy is Gochugaru?
The spice and heat level of varies from mild to hot, depending on how it was made. The flavor is slightly smoky, sweet, and spicy at the same time.
How Is Gochugaru Made?
There are many Korean households who prefer making their own Gochugaru rather than buying from the market. To make their own, they buy dried korean red chili pepper from the market and follow these steps to make it at home.
How to Make Gochugaru:
First, cut the stems and the upper part of the dried chilies and remove the seeds and innards. (If you prefer extra spice and heat, skip the coring and keep the innards)
Next, clean the dried chilies with a cloth and grind them in the blender to make the chili flakes. For a fine powder, use a rice mill.
Korean cuisine awaits your cooking!
Gochugaru Substitutes
Here are some acceptable substitutes for Gochugaru.
Gochujang – It is made with Gochugaru but has some ingredients such as sticky rice, salt, and soybeans to make a paste. The texture will be different but you will surely get the taste of Gochugaru. However, make sure you add less salt to the dish, as Gochujang is already somewhat salty.
Red Pepper Powder – Consider Indian red chili powder or smoked paprika powder or flakes, or a spicy Hungarian paprika for vibrant color and a touch of heat and spicy flavor.
Chipotle Powder – This is the substitute to go for the smoky taste. Chipotle powder is made by grounding the dried and smoked jalapeno peppers.
Cayenne Pepper Flakes – The texture of this spice is similar to Gochugaru and is already used in many Korean dishes, so you'll obtain a similar flavor. If you opt for the flakes, they are spicier as compared to the powder. Also consider Aleppo pepper flakes.
Gochugaru Vs Gochujang?
Gochugaru and Gochujang differ in texture, taste, and consistency. Many people think that they are same but it is not true.
Gochugaru is in flake or powder form whereas Gochujang is in paste form. In terms of taste, Gochujang has soybeans, rice, and salt mixed in it which means that the taste will be different as well.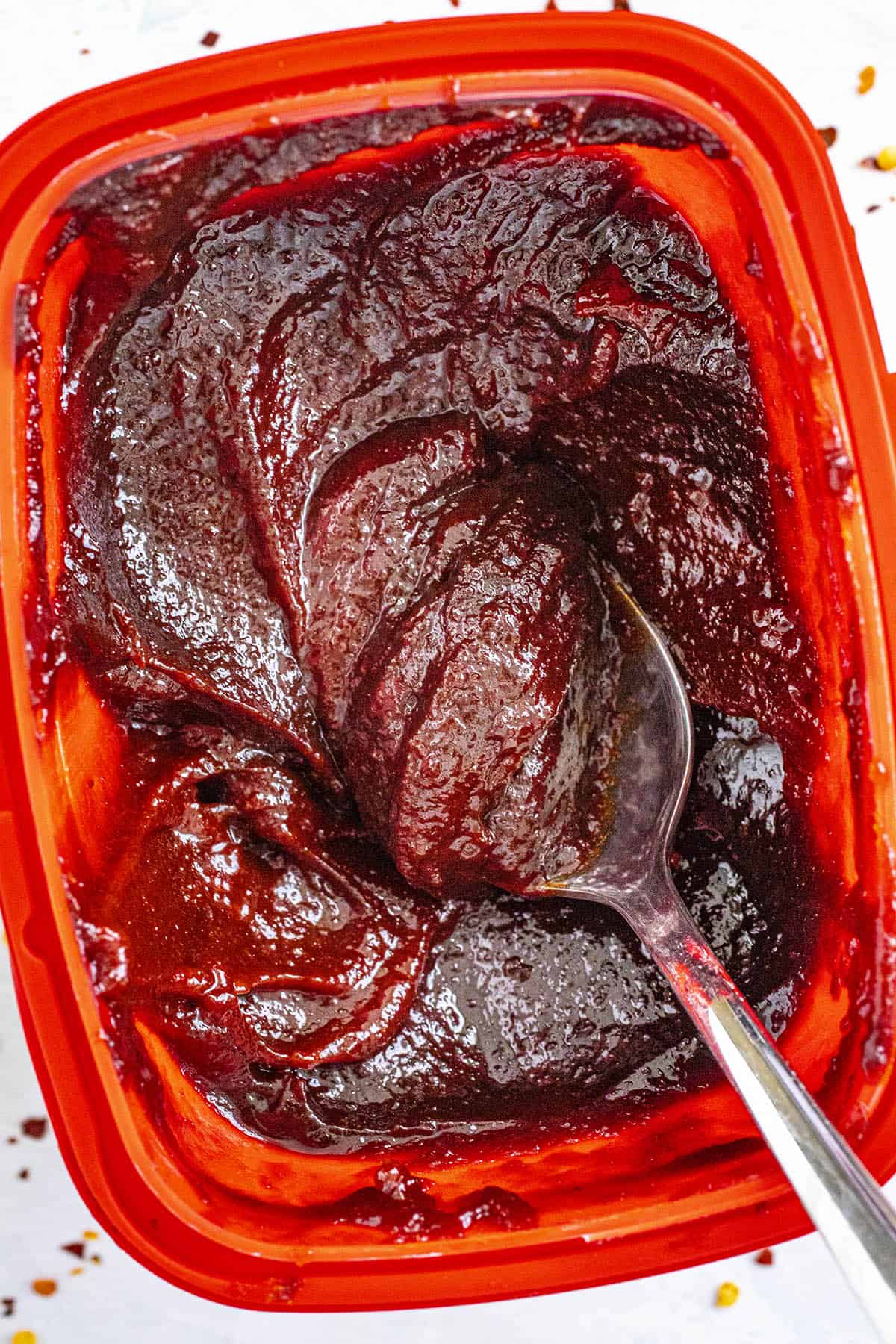 Can You Use Gochugaru in Place of Gochujang?
Gochugaru and gochujang are not always ideal as substitutes for each other. The texture and the taste of Gochugaru and Gochujang differ from each other. If there is something urgent, you can use one in place of the other for most recipes, but do not expect the exact same flavor.
You can make your own gochujang from gochugaru but it will take time and effort.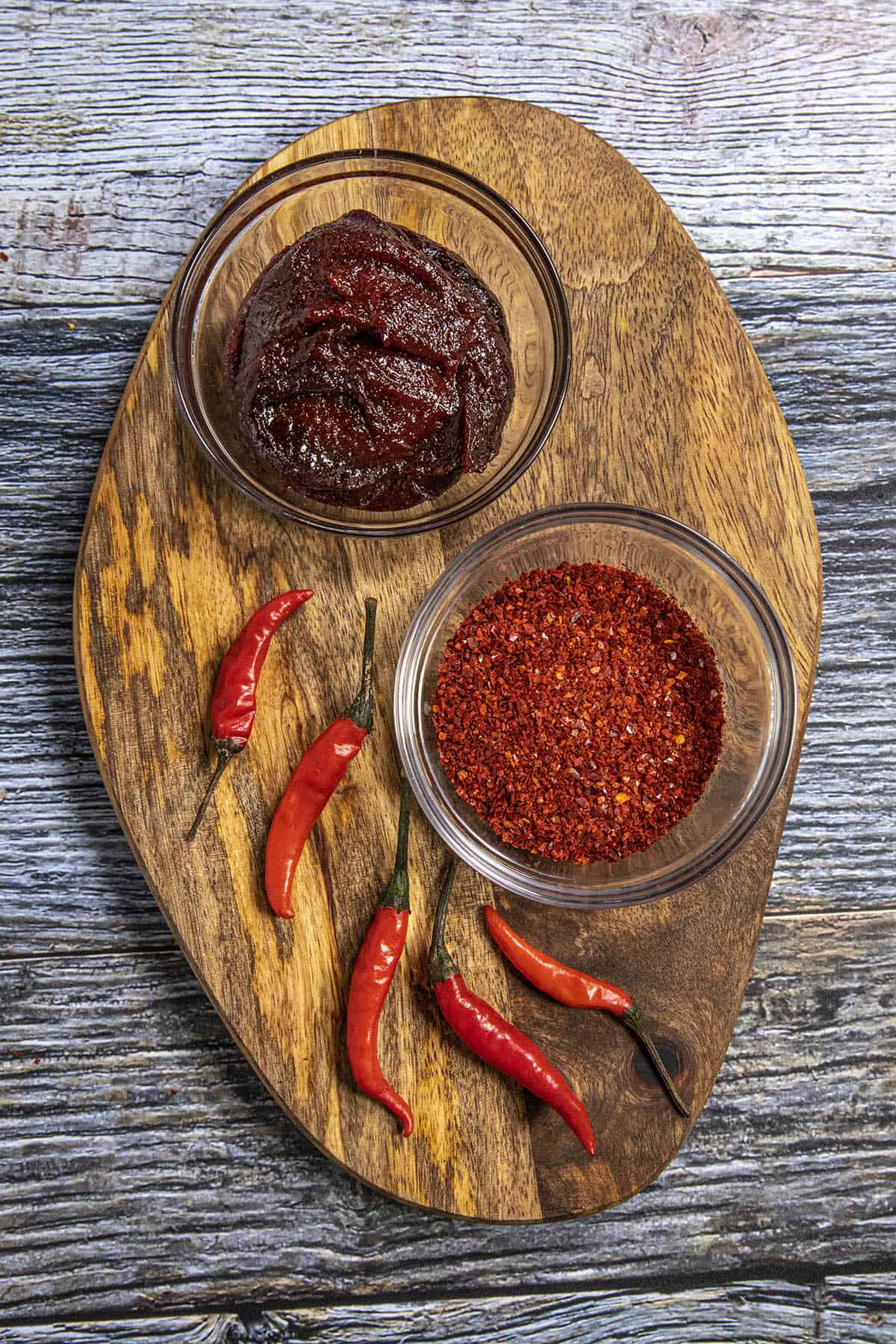 Where Can I Buy Gochugaru?
You can find it in specialty grocery stores, though the chili powder or chili flakes may be difficult to source locally. It is best to source the product online as your favorite specialty spice shop, as you can choose from different brands and quality. Here is a recommend link to purchase online: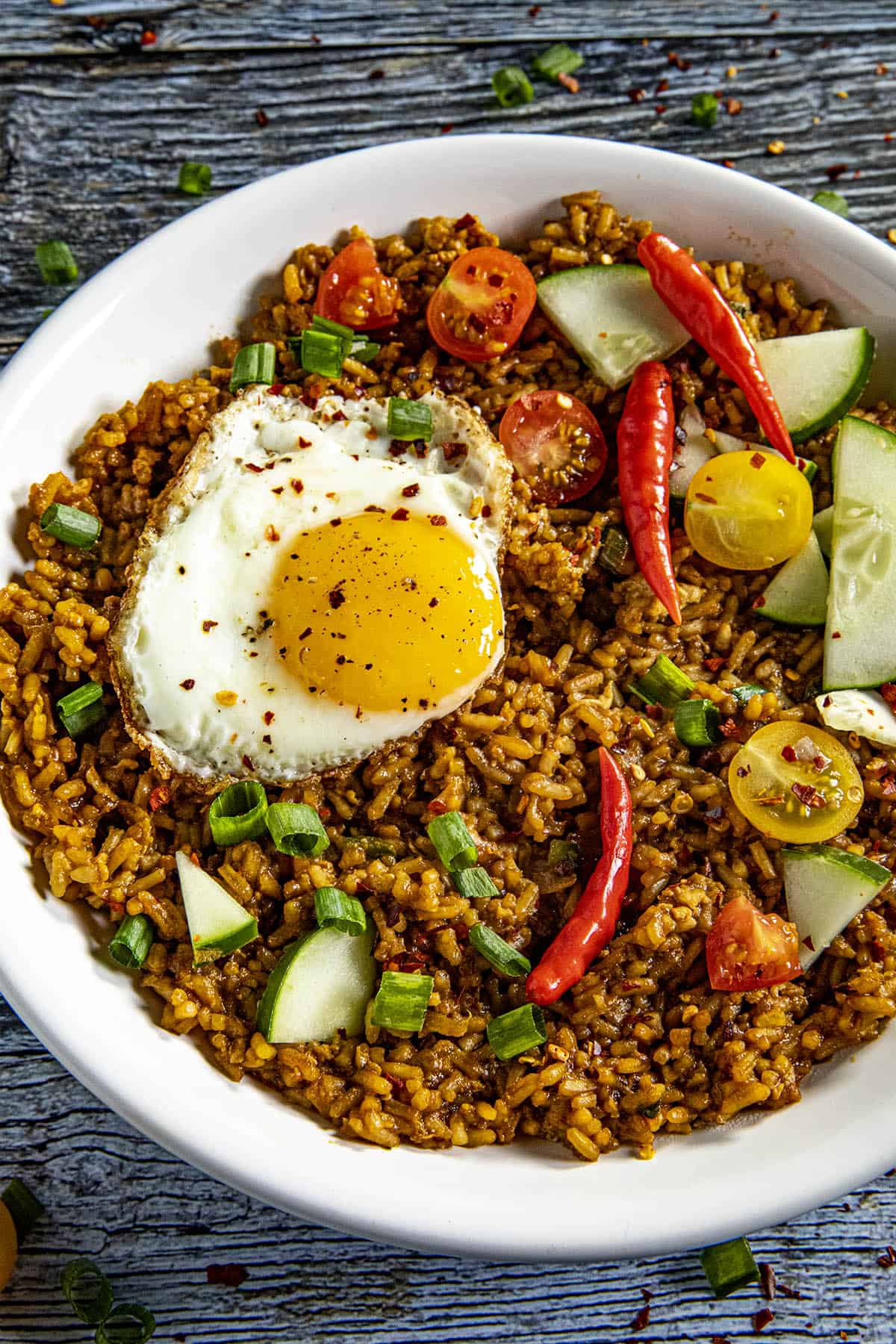 Learn More About These Other Interesting Spice Blends
Questions? Feel free to contact me anytime. I'm happy to help. -- Mike H.
NOTE: This post was updated on 12/8/20 to include new information. It was originally published on 3/1/19.