This homemade bang bang sauce recipe is creamy and spicy, perfect for bang bang shrimp or chicken, or as a dipping sauce for any fried or grilled foods, delicious! And very easy to make!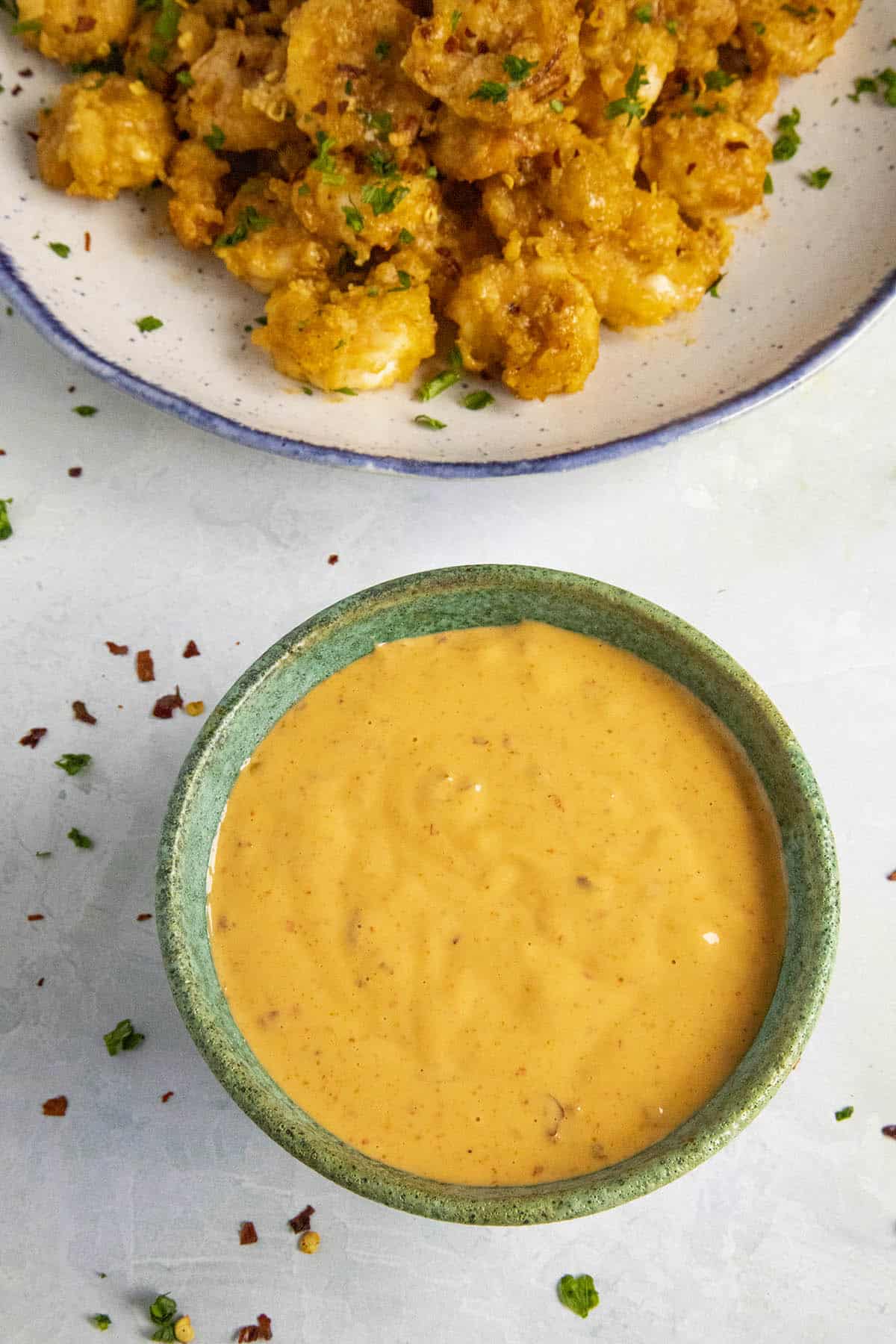 Bang Bang Sauce Recipe
Have you ever ordered the Bonefish Grill "Bang Bang Shrimp" appetizer? It's lightly fried shrimp that comes coated in a creamy, slightly spicy sauce that's rather addictive.
You may have seen variations of the appetizer with different names at other restaurants, like "boom boom shrimp", "firecracker shrimp", or something similar.
It's good stuff, really. Patty and I were introduced to it at our local Bonefish Grill. It's one of their top shrimp appetizers, actually.
They serve their shrimp fried with the sauce over some simple greens, though some restaurants grill the shrimp instead.
Either way, I'm here to talk about the sauce for this recipe, not the shrimp. We're talking Bang Bang Shrimp Sauce, my friends, and I'm going to show you how to make it.
But first...
What is Bang Bang Sauce?
Bang Bang Sauce is a creamy, spicy, mayo-based sauce made popular by restaurants, such as Bonefish Grill, who serve it alongside spicy grilled or fried shrimp.
Primary ingredients include mayonnaise and chili sauce, though recipes can vary with other added ingredients, such as sriracha, hot sauce, honey and other seasonings.
It is very similar to a creamy remoulade, though many variations exist under different names. I make a slightly spicy version, though I will show you how you can vary up the recipe quite easily to make it your own.
Let's talk about how to make bang bang sauce, shall we? It is basically a copycat recipe of bang bang sauce, but I like this homemade version better.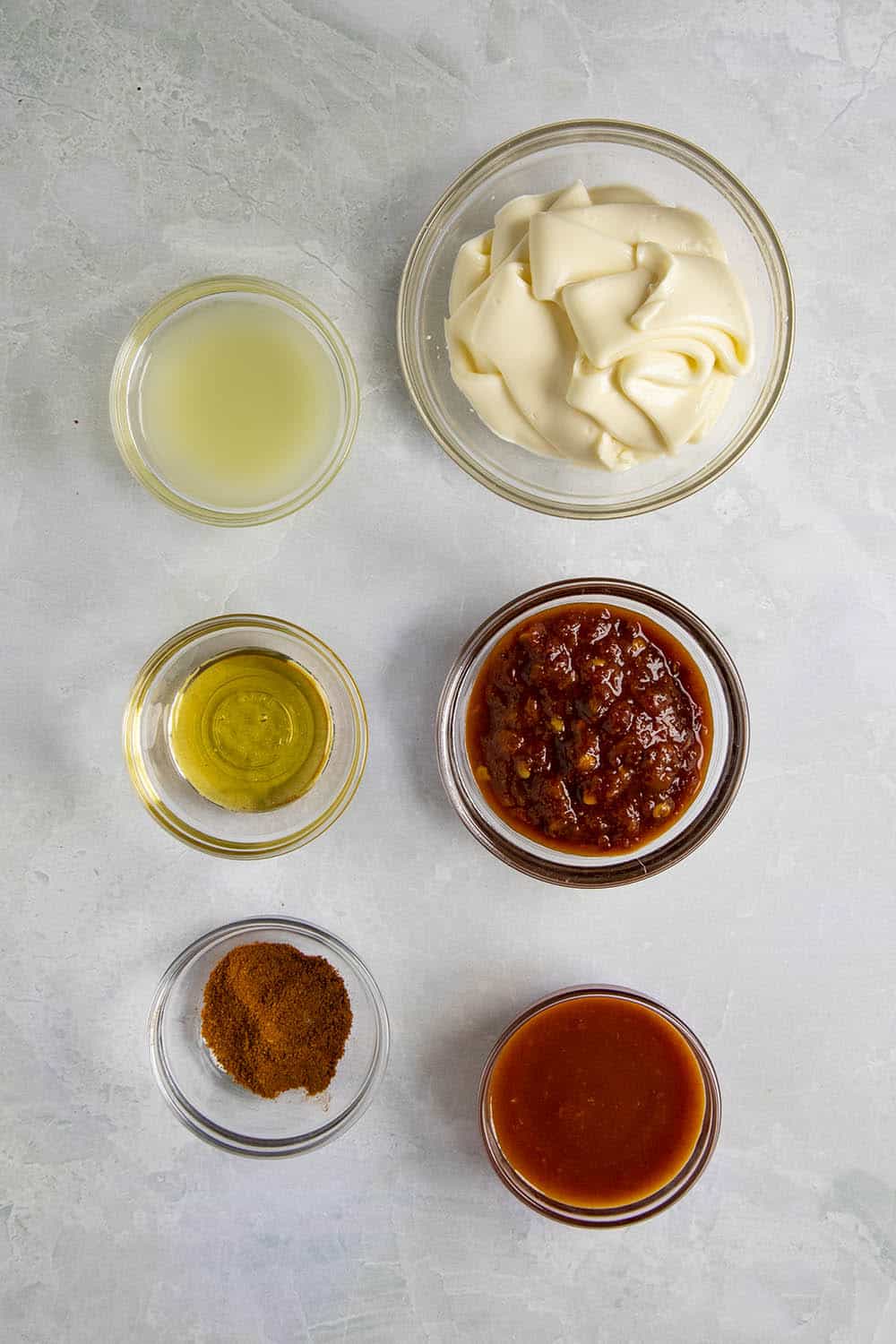 Bang Bang Sauce Ingredients
Mayonnaise. Use your favorite brand.
Chili-Garlic Sauce.
Sriracha.
Honey.
Cayenne. Use smoked paprika for a milder version.
Lemon Juice.
Salt and Pepper. To taste.
How to Make Bang Bang Sauce - the Recipe Method
Add to Mixing Bowl. Add all of the ingredients to a small bowl. We're using mayonnaise, chili-garlic sauce, sriracha, honey, lemon juice, cayenne and some salt and pepper.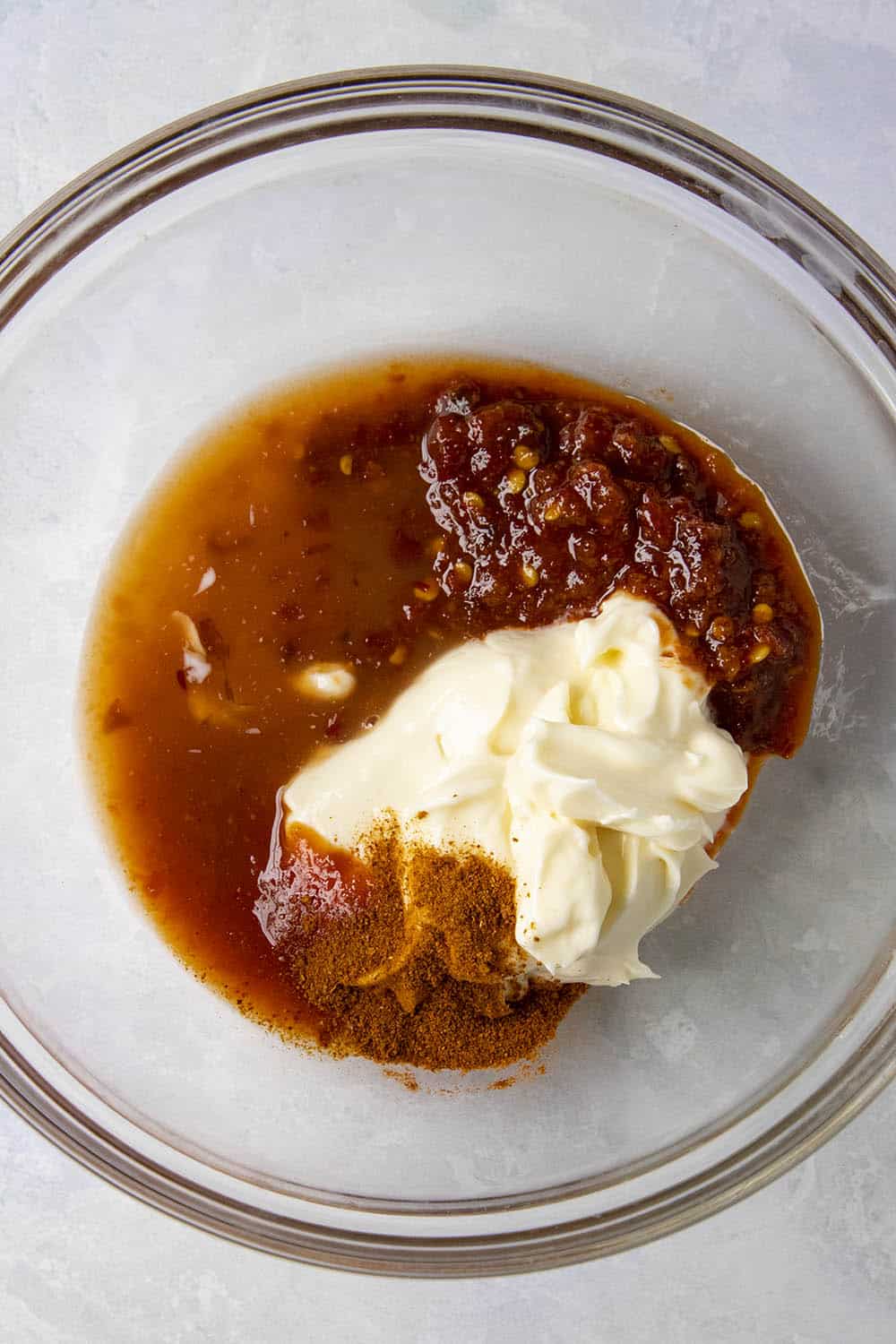 Whisk the Sauce. Whisk together all of the ingredients until well combined and the sauce is smooth and creamy.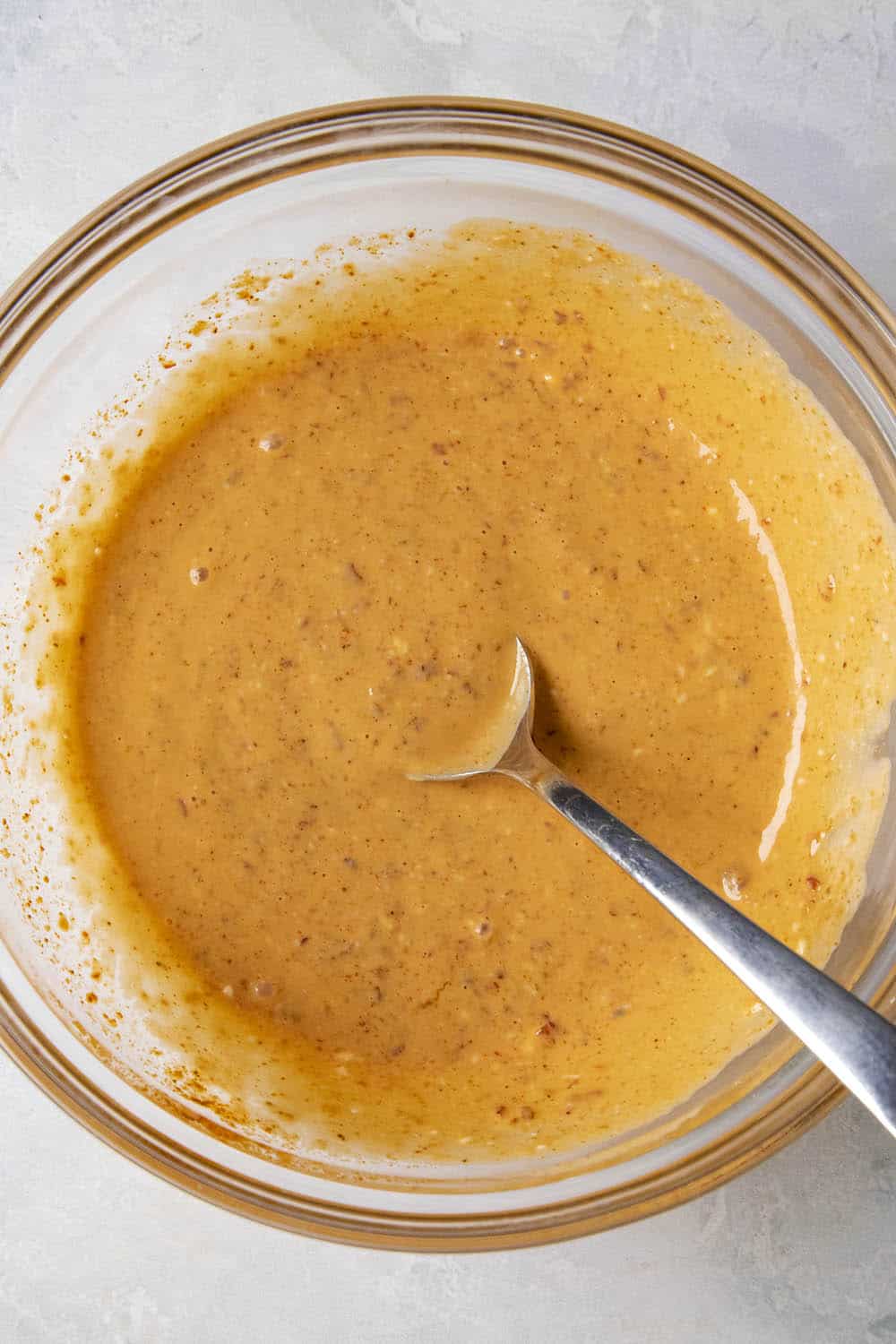 Use or Store. Cover and refrigerate until ready to use, or serve right away. You can chill the sauce if you'd like to let the ingredients meld together. It is wonderfully sweet and spicy.
Makes about 1 cup of homemade bang bang sauce.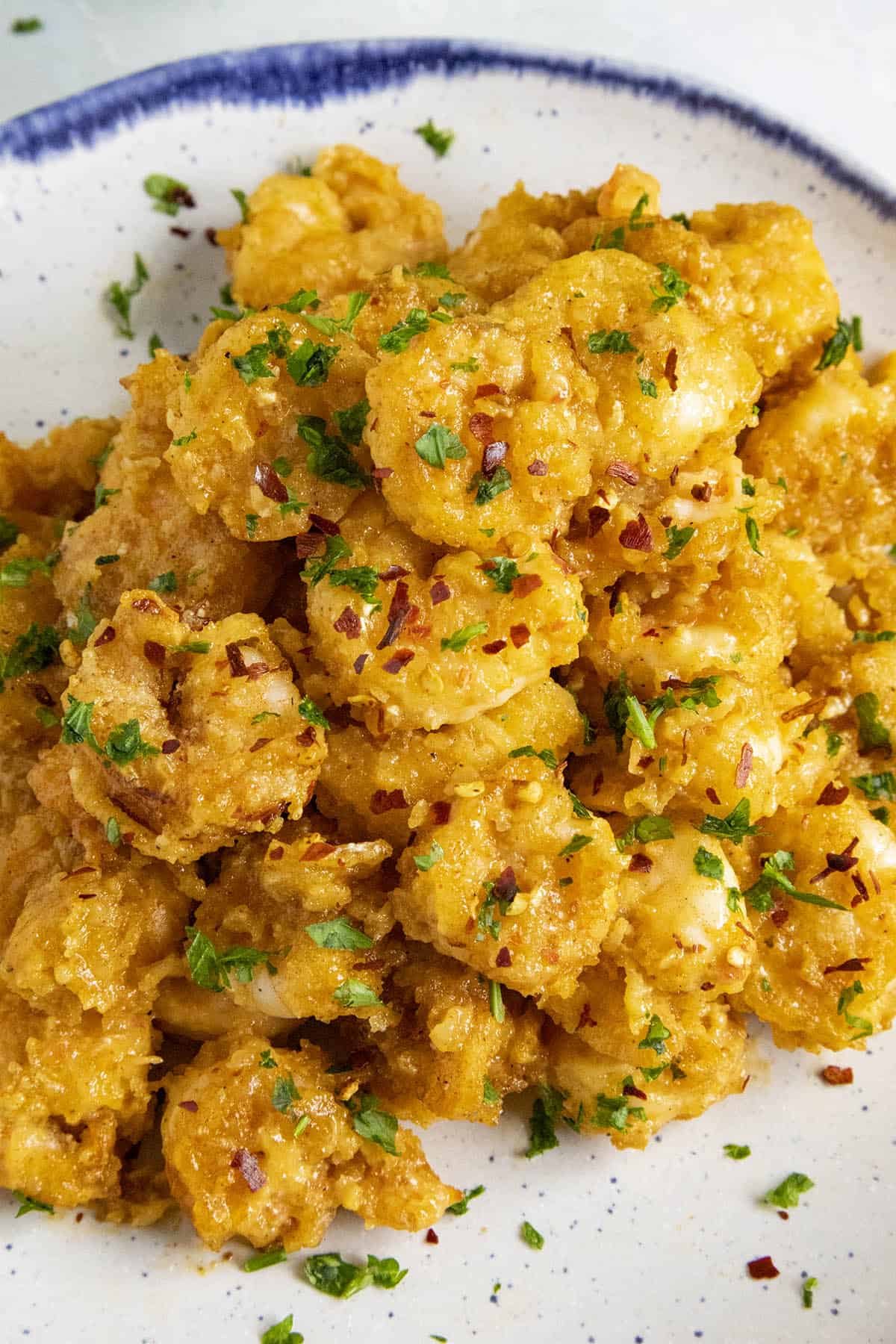 Boom! That's it, my friends! Who would have thought the recipe could be so darned easy? It really is a simple one. Simple is good! Go toss it with some cooked shrimp for your favorite Bang Bang Shrimp recipe!
Bang Bang Sauce Serving Suggestions
Most people think of Bang Bang Shrimp when they think of bang bang sauce, but it can be used for many different recipes and applications. Here are a few serving suggestions for you:
Bang Bang Chicken. Slather the sauce over fried chicken (any type - fried chicken wings, nuggets, etc) or over your favorite grilled chicken recipe, like these Grilled Chicken Wings with Alabama White Sauce - the sauces are quite similar.
Bang Bang Fish. There is a famous recipe called Baja Fish Tacos that would be perfect for this sauce. It is quite similar to the Creamy Fish Taco Sauce they use. Try with other seafood meat.
Fried Food Dipper. This sauce works great with other fried foods fresh out of the fryer or air fryer, like onion rings, egg rolls or fried oysters. The fattiness of the mayo goes perfectly with the oils and crunchiness of fried foods.
Grilled Foods. It's also great on anything fresh off the grill. Slather it onto your grilled chicken breast or wings, or over grilled shrimp or fish.
French Fries or Potatoes. Bang Bang Sauce is so good with potatoes! It really is a great pairing. Serve it on the side as a dipper and your friends will love you deeply.
Recipe Tips & Notes
Milder Version. If you'd like to tone down the spice factor here, skip the sriracha and cayenne powder. Use a sweet chili sauce instead of the chili-garlic sauce. You can also skip the honey.
Spicier Version. If you'd like to up that zest factor instead, go with a hotter sriracha or bring in some hot sauce. Extra spicy chili flakes are always a good way to spice thing up, as are spicier chili powders and seasonings, like ghost pepper seasoning. Oh yeah! That'll REALLY spice things up my friends!
Other Ingredients. You can easily introduce some other ingredients to make this recipe your own, to fit your preferred palate. Try adding more citrus or apple cider vinegar for more tang factor. Add hot sauce and spicier seasonings as mentioned above. Worcestershire sauce is a nice way to add some depth. I like to include garlic powder sometimes along with hot sauce and apple cider vinegar. It's such a nice combination. Make it extra creamy with a bit of Mexican crema, sour cream or Greek yogurt.
Storage Information
Store your bang bang sauce in the refrigerator in a sealed container for 1 week. I do not recommend freezing it.
I hope you enjoy it! Time to get cooking! How are you going to serve yours? With shrimp? Chicken? Any other fun ideas? Let's hear it!
Try Some of My Other Popular Sauce Recipes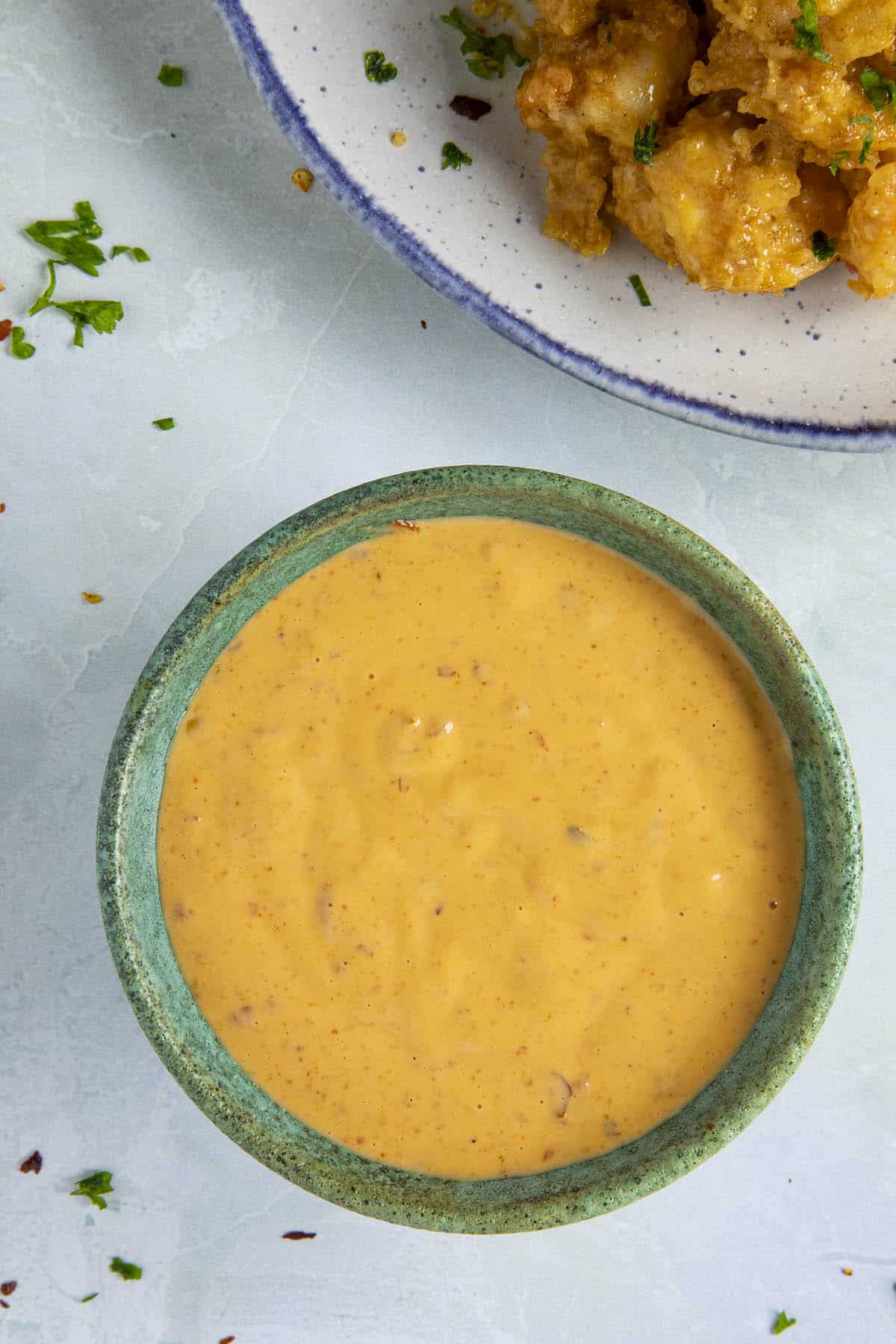 Got any questions? Ask away! I'm happy to help. If you enjoy this recipe, I hope you'll leave a comment with some STARS. Also, please share it on social media. Don't forget to tag us at #ChiliPepperMadness. I'll be sure to share! Thanks! — Mike H.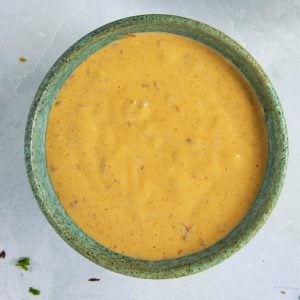 Print
Homemade Bang Bang Sauce Recipe
This homemade bang bang sauce recipe is so creamy and spicy, perfect for bang bang shrimp, bang bang chicken, or as a dipper for any fried or grilled foods.
Save Recipe
Saved!
Ingredients
1/2

cup

mayonnaise

1/4

cup

chili-garlic sauce

2

teaspoons

sriracha

1

tablespoon

honey

1

teaspoon

cayenne

or use smoked paprika for a milder version

1

teaspoon

lemon juice

Salt and pepper to taste
Instructions
Whisk together all of the ingredients in a small bowl.

Cover and refrigerate until ready to use, or serve right away.
Notes
Makes about 1 cup of bang bang sauce.
Heat Factor: Mild-Medium, though you can spice it up with extra sriracha, spicier chili sauce, hot sauce and/or chili flakes or powders.
Nutrition Information
Calories:
56
kcal
Carbohydrates:
2
g
Protein:
1
g
Fat:
5
g
Saturated Fat:
1
g
Cholesterol:
3
mg
Sodium:
239
mg
Potassium:
3
mg
Fiber:
1
g
Sugar:
2
g
Vitamin A:
57
IU
Vitamin C:
1
mg
Iron:
1
mg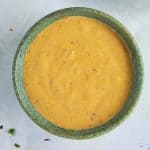 Did You Enjoy This Recipe?
I love hearing how you like it and how you made it your own. Leave a comment below and tag @ChiliPepperMadness on social media.
NOTE: This recipe was updated on 10/27/21 to include new information and video. It was originally published on 12/16/19.