What is Old Bay Seasoning? Old Bay Seasoning is a popular blend of 18 herbs and spices produced in Maryland and sold by McCormick & Company. Learn how to make your own homemade Old Bay Seasoning recipe, plus good substitutes and history of the blend.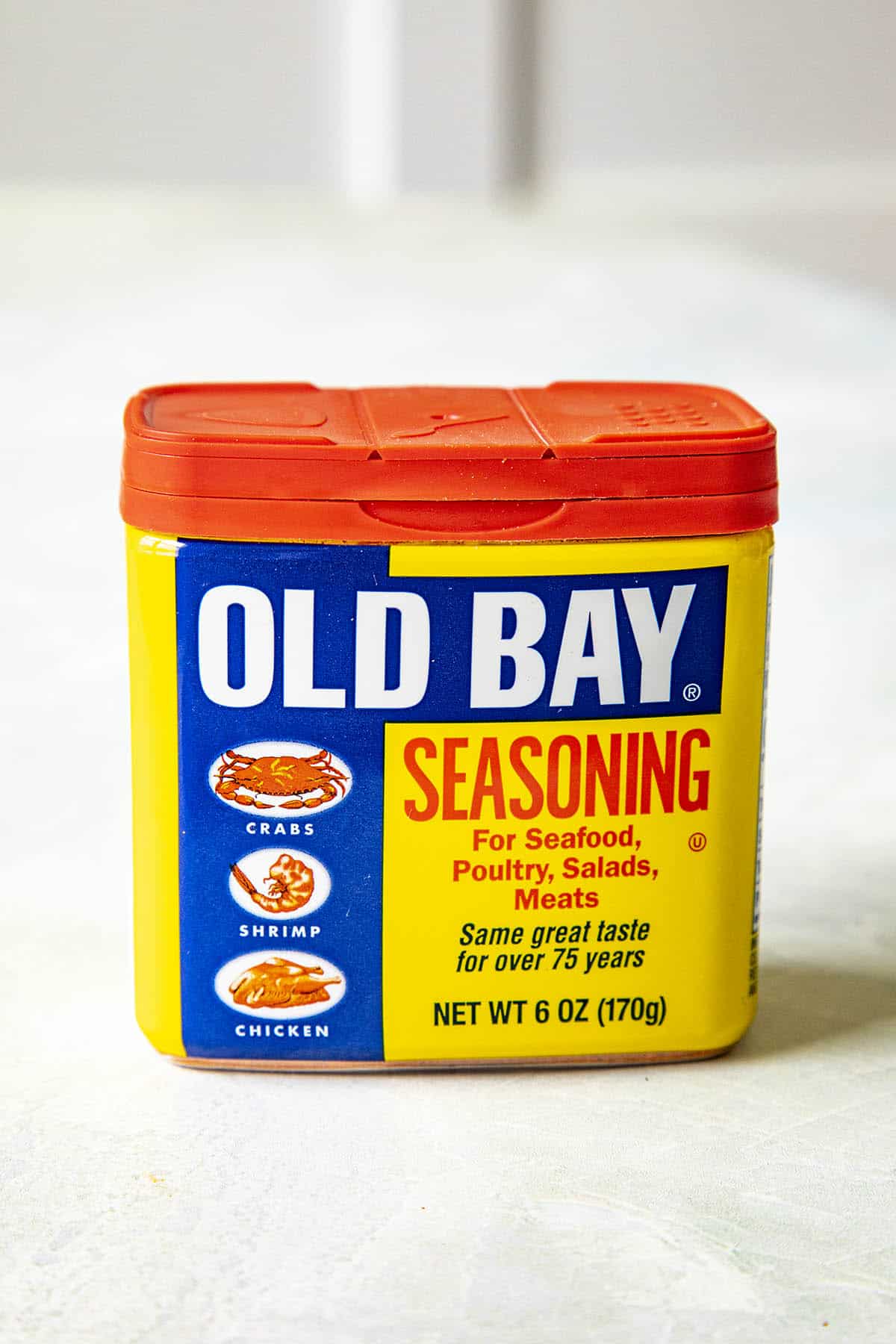 The most famous and authoritative seafood spice, more commonly known as the Old Bay Seasoning, holds a spot in spice stands not only in the Maryland region but also all around the United States. Since 2010, its prominence has grown as those outside the Old-Line State discover the wonderful flavor of this seasoning blend.
History of Old Bay Seasoning
Marketed by McCormick & Company in the United States, the renowned flavor mix called Old Bay Seasoning, initially came to Baltimore in 1939 when zest dealer Gustav Brunn had barely gotten away from Nazi Germany and cruised to the United States. By making use of a tiny flavor processor brought from his nation of origin, Brunn consolidated 18 flavors and herbs to make the now eminent formula known as Old Bay Seasoning.
Despite the fact that it was initially branded "Delightful Brand Shrimp and Crab Seasoning" (how direct is that?), he later renamed his blend after a steamship line that ventured to every part of the Chesapeake around Maryland and Virginia.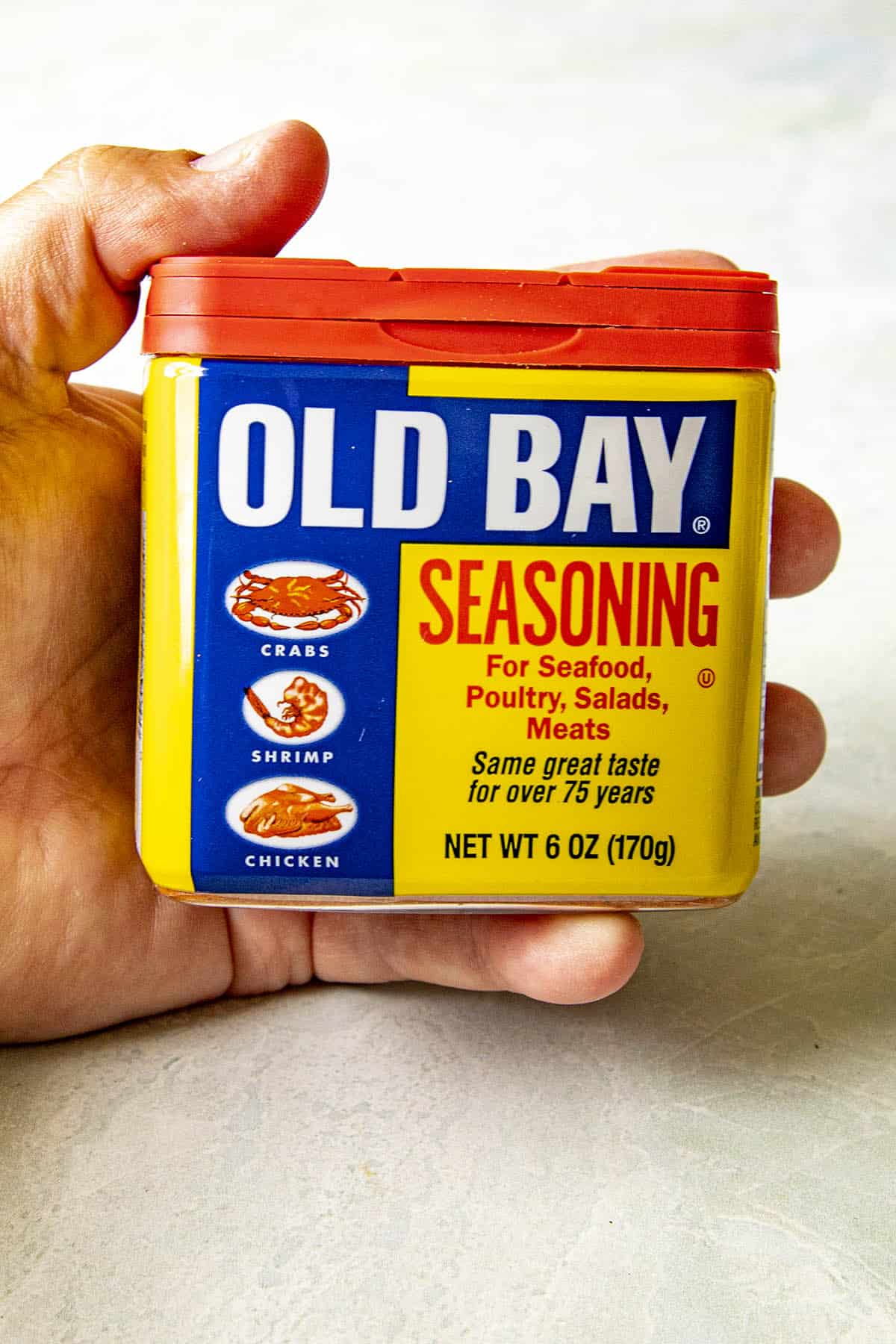 Old Bay Seasoning Ingredients
The seasoning blend incorporates celery salt, black pepper, crushed red pepper flakes, and paprika, as well as other ingredients. It is famous in many regions, the most popular ones being Maryland, the Mid-Atlantic States, the Southern States, and parts of New England and the Gulf Coast.
Many often wonder what exactly the Old Bay Seasoning is made of, but just like the Colonel's top-secret formula of seasoning his chicken, the secret behind Old Bay's seasoning is extremely guarded and not many are aware of the exact ingredients of its commended flavor mix. It is known that there are 14 remaining classified ingredients that make Old Bay Seasoning the amazing spice that it is.
Nobody outside of Old Bay knows exactly what the remaining ingredients are, yet many copycat recipes have endeavored to figure out the flavoring code, which has usually ended with kitchen sleuths recommending a mix of celery salt, mustard, pepper, cloves, bay leaf or bay leaves, pimento, ginger, mace, cardamom, cinnamon, and paprika.
Recipe Tips & Notes
Old Bay's intrigue lies in its combination of sweet paprika, dried mustard, and changing measures of celery seed, salt, dark pepper, garlic powder, and other undisclosed flavors. The flavoring adheres to the shells and flavors the meat with a tangy zest that waits on your tongue and lips and turns your fingers red-orange.
What is Old Bay Seasoning Used For?
It can be easily said that Old Bay Seasoning is not only great on seafood, especially crab cakes, but on everything else as well. Here are 10 ways you can use this seasoning outside of seasoning your seafood:
Season hand-crafted pita chips and tortillas.
Blend it with goat cheese to make an extravagant spread.
Add Old Bay Seasoning to red beans and rice for extra flavor.
Add it to saltine crackers to give them a spicy flavor, or make this spicy snack mix.
Toast and avocado slices will taste better after some sprinkles of the seasoning.
Get your own version of Utz Crab Chips by putting a couple of dashes into a sack.
Rub it all over squash or pumpkin before broiling.
Take broiled vegetables to another level.
Serve it with barbecued corn cobs.
Mix it with lemon juice and oil to make a marinade.
Old Bay Seasoning Substitutes
The best alternatives for Old Bay Seasoning include:
Cajun Seasoning
Cajun seasoning is an extraordinary Old Bay flavoring substitute. Pretty much the same as the latter, albeit normally spicier, Cajun seasoning blends are commonly more generally accessible. Contingent upon your degree of spice resistance, you might want to be careful when it comes to substituting. Cajun flavors can go from mellow to amazingly hot.
Seasoned Salt
There are numerous brands of seasoned salt in most grocery stores. They won't necessarily compare to the taste of Old Bay, however, they often deliver a complex mix of seasonings that may approach what you're looking for.
Or, make your own.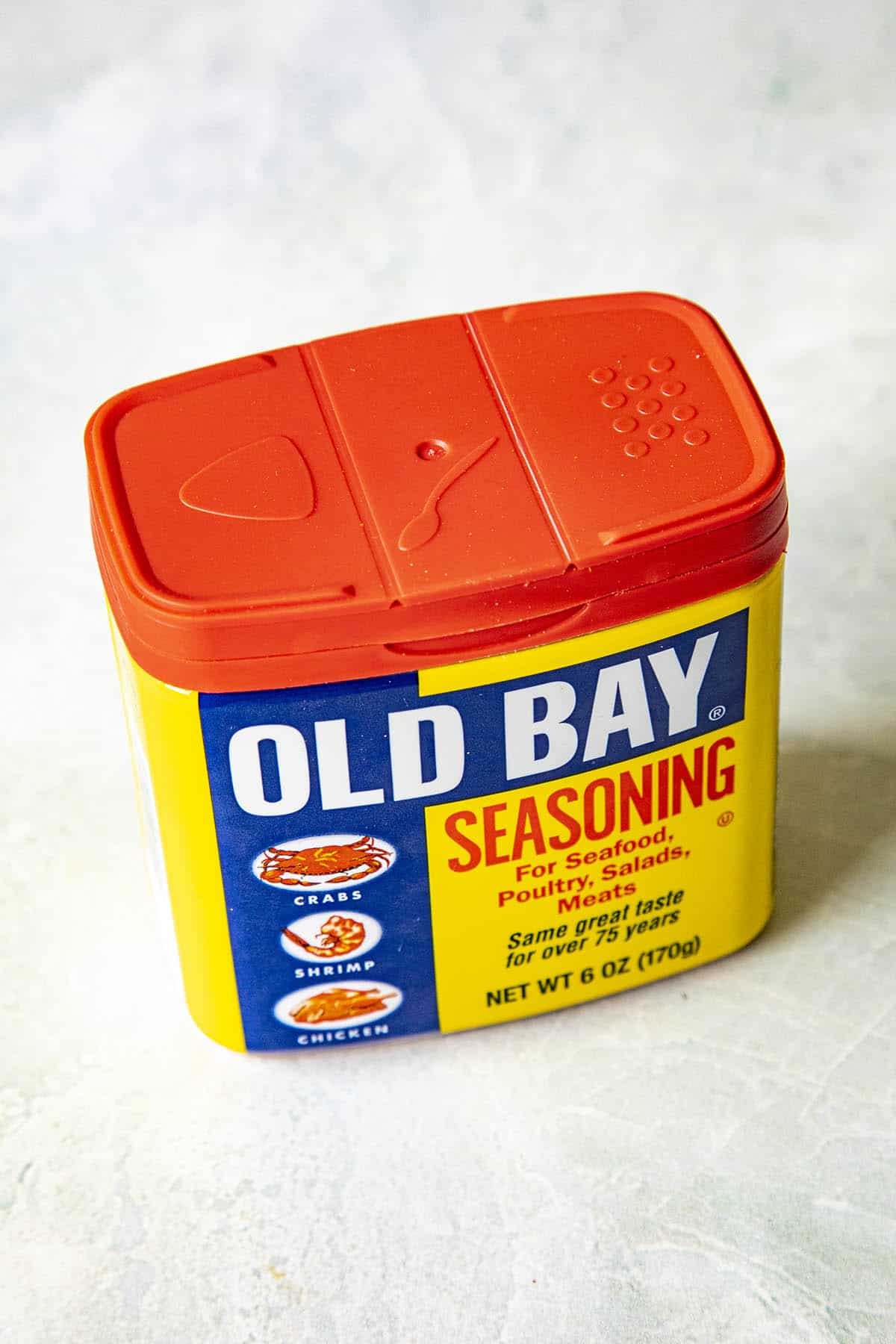 How to Make Homemade Old Bay Seasoning - the Recipe Method
Making your own special blend of homemade Old Bay Seasoning to add your own magic to your food is the best alternative for any food-lover. All you need to do to make your own seasoning is mix the following ingredients together in a small bowl:
1 tablespoon celery salt
1 tablespoon of paprika
1/4 teaspoon ground black pepper
1/4 teaspoon ground red pepper
1/8 teaspoon dry mustard
1/8 teaspoon ground nutmeg
Storage & Leftovers
Storing your Homemade Old Bay Seasoning properly will allow you to store it for an extended period of time. With that said, try to use it within 6 months to 1 year - for the best flavor.
Where Can I Buy Old Bay Seasoning?
You can find Old Bay Seasoning at most grocery stores around the U.S., not just in the Chesapeake Bay, or purchase Old Bay Online at Amazon (affiliate link, my friends). I hope you enjoy it!
Got any questions? Feel free to contact me anytime. I'm happy to help.
Learn More About These Other Interesting Spice Blends
If you try this article, please let us know! Leave a comment, rate it and tag a photo #ChiliPepperMadness on Instagram so we can take a look. Thanks! -- Mike H.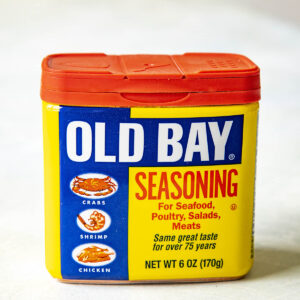 Print
Old Bay Seasoning Recipe (Homemade)
Use this homemade Old Bay Seasoning recipe as a good substitute for Old Bay Seasoning when you've run out and need some in a pinch.
Save Recipe
Saved!
Ingredients
1

tablespoon

celery salt

1

tablespoon

of paprika

1/4

teaspoon

ground black pepper

1/4

teaspoon

ground red pepper

1/8

teaspoon

dry mustard

1/8

teaspoon

ground nutmeg
Instructions
Mix everything together in a small bowl. Store in an airtight container.
Nutrition Information
Calories:
3
kcal
Carbohydrates:
1
g
Protein:
1
g
Fat:
1
g
Saturated Fat:
1
g
Sodium:
873
mg
Potassium:
20
mg
Fiber:
1
g
Sugar:
1
g
Vitamin A:
457
IU
Calcium:
2
mg
Iron:
1
mg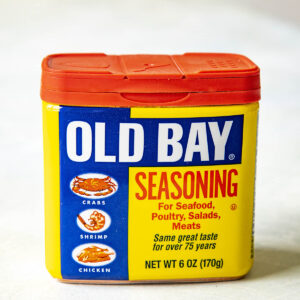 Did You Enjoy This Recipe?
I love hearing how you like it and how you made it your own. Leave a comment below and tag @ChiliPepperMadness on social media.
NOTE: This post was updated on 9/15/20 to include new information. It was originally published on 6/5/19.