Scoville Heat Units: 300,000-425,000 SHU
The Chocolate Habanero, also known as "Congo Black" or "Black Habanero," is one of the hottest peppers originating from the Caribbean. It ripens to a beautiful chocolate brown and delivers searing heat. They take longer to grow and mature than other habanero varieties, but they are well worth the wait. Fruits grow to about 3 inches long by 2 inches wide.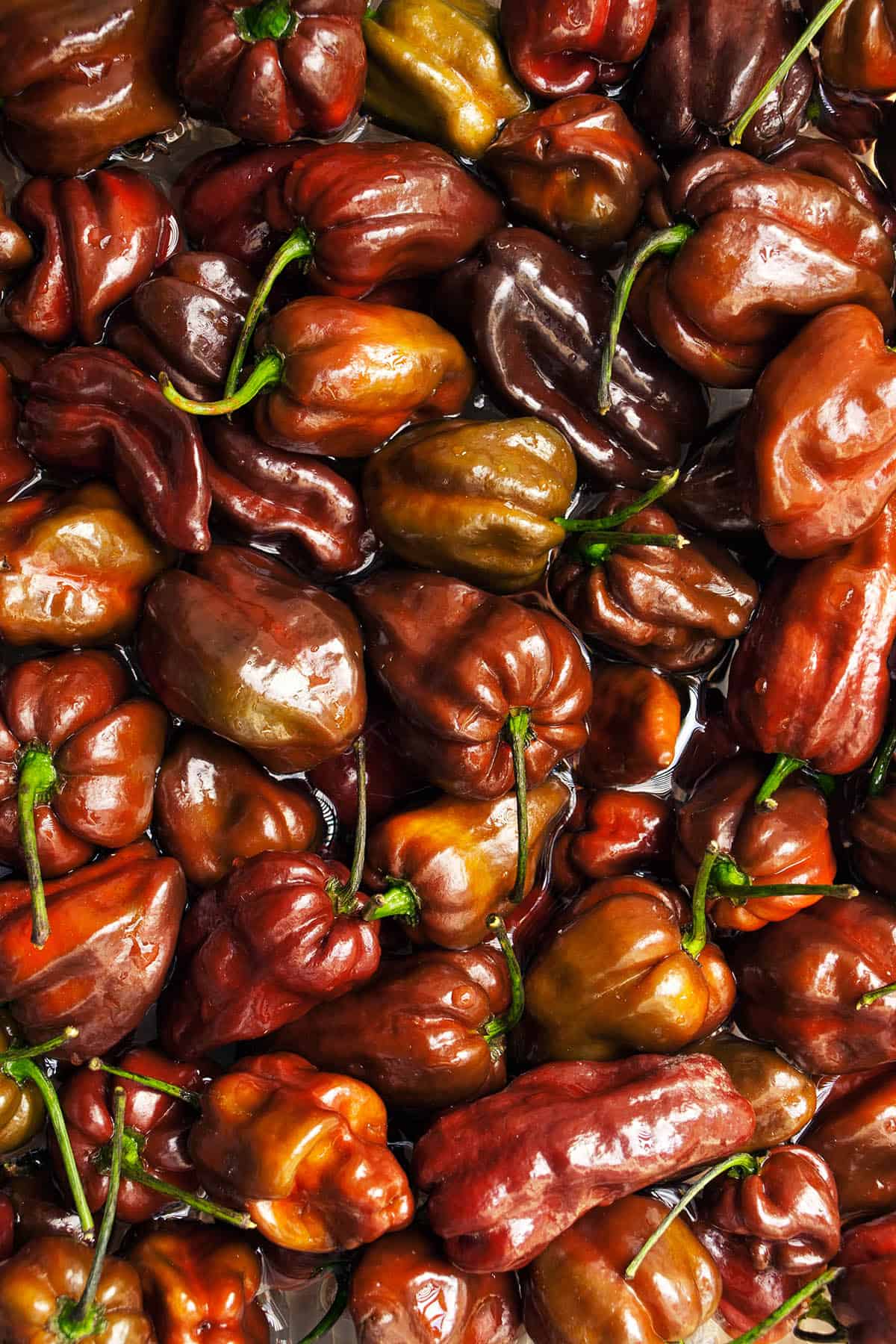 The Chocolate Habanero has a distinctively rich and unique flavor. Cooks love using it to spice up a meal, with a little going a long way. It is great for use in salsas, sauces, and especially Jamaican Jerk Sauce.
They can be dried easily and reconstituted with water for use in sauces or cooking.